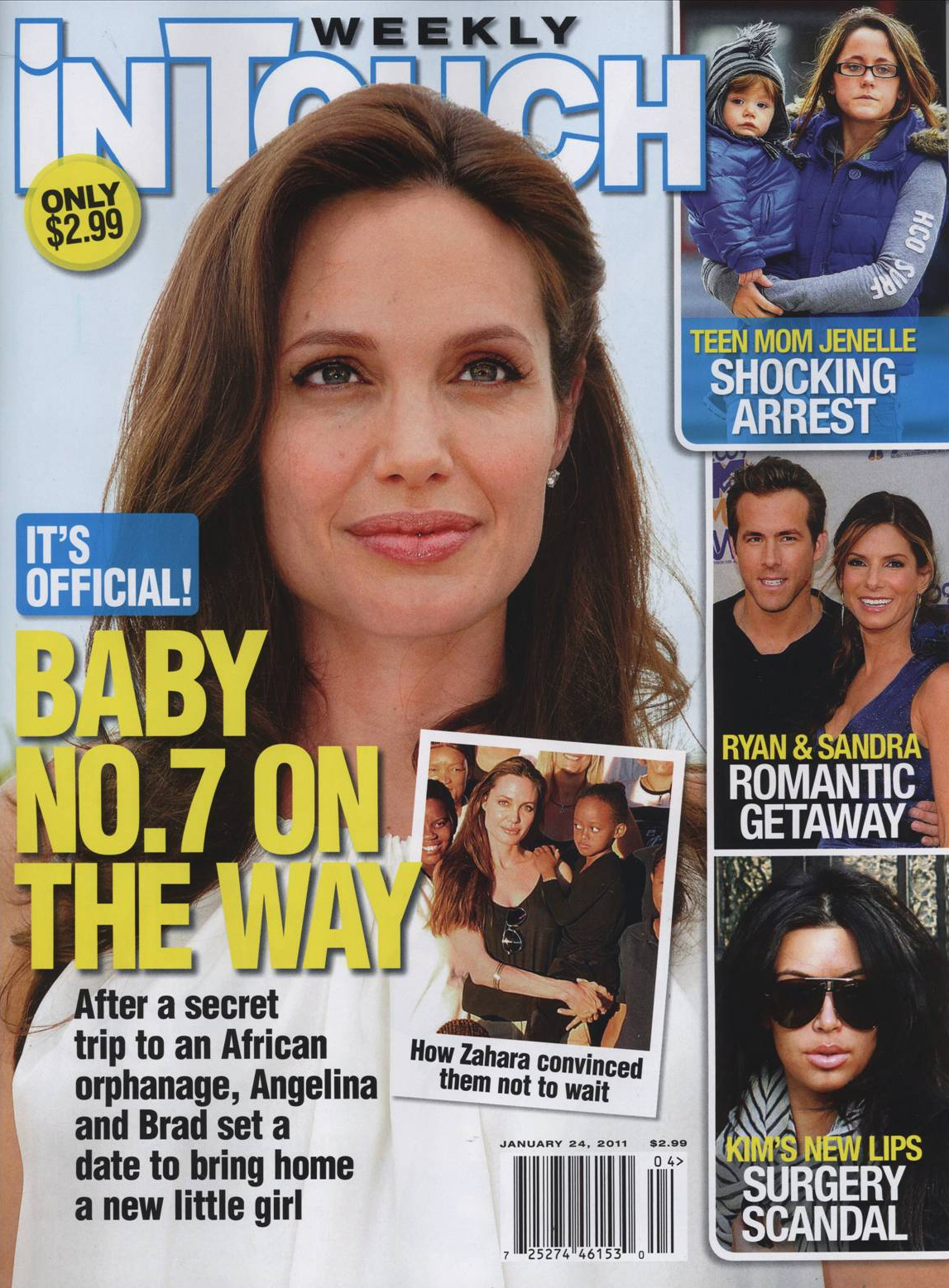 What potentially could have been a great scoop for In Touch Weekly – if they're telling the truth – quickly turned into another "Angelina is hungry for babies, Brad is exhausted and gives in to whatever crazy demand Angelina makes" story. In Touch claims that when Brad and Angelina were in Namibia for Christmas, they visited the Unesco Center orphanage. This I will buy. Even if they are looking to adopt, Brad and Angelina have a history of visiting orphanages and passing out toys. But then In Touch spins a story about how Angelina and Empress Zahara met a little Namibian orphan girl and the Empress was all "Mother, you need to adopt her. I demand it." And Angelina was all "Okay, whatever you say, your highness." And Brad was all "Angie, ANOTHER BABY?!!?" Maybe that's not exactly what happened, but I like my version better.
During their recent trip to Namibia, Brad Pitt and Angelina Jolie visited the Unesco center orphanage. As they met with the children, Angelina and Zahara fell in love with a sweet 5-year-old girl.

"She was adorable," an insider reveals, adding that Zahara bonded with her immediately, and told Angelina that she thought the girl would "fit right into their home."

Angelina was so moved with Zahara's bond with the girl, she presented Brad with her most impulsive plan yet – adopting a seventh child from Africa as soon as possible.

"The problem is that Brad is just about to go to New Orleans to begin a new movie and Angelina is starting post production on the film she directed. It seems like a really bad time to bring another child into the family."

But while Brad suggested they postpone the paperwork until one of them is less busy, Angelina told him now's the time.

"She knows the timing is bad, but she told Brad, 'We need to bring home another child very soon.'"

Brad begged her to reconsider, but it looks like Angelina is about to get her way once again. Even though they are "overwhelmed" with their six kids, the insider says Angelina's "heart melted" at Zahara's request for a little sister who "looks like her… Angie says that Zahara has fantastic maternal instincts for a little 6-year-old girl."

"Brad suggested they wait a year," the insider reveals. He finds it difficult to keep up with all of their kids – "The twins are in their 'terrible 2s' and need a lot of attention."
[From In Touch Weekly, print edition]
The story just kind of falls off after that, like In Touch is unsure of whether or not to claim that Angelina did in fact begin the paperwork to adopt. Now, I've said it many times before – I do think they're adopt again. And hell, maybe they would even adopt from Namibia. I do tend to think they would do another African adoption if and when they adopt again. But I'll say this – the fact that ITW spun this tale about Angelina "getting her way" and Brad being sad and letting Angelina do whatever she wants… well, it makes me doubt all of it. Whatever.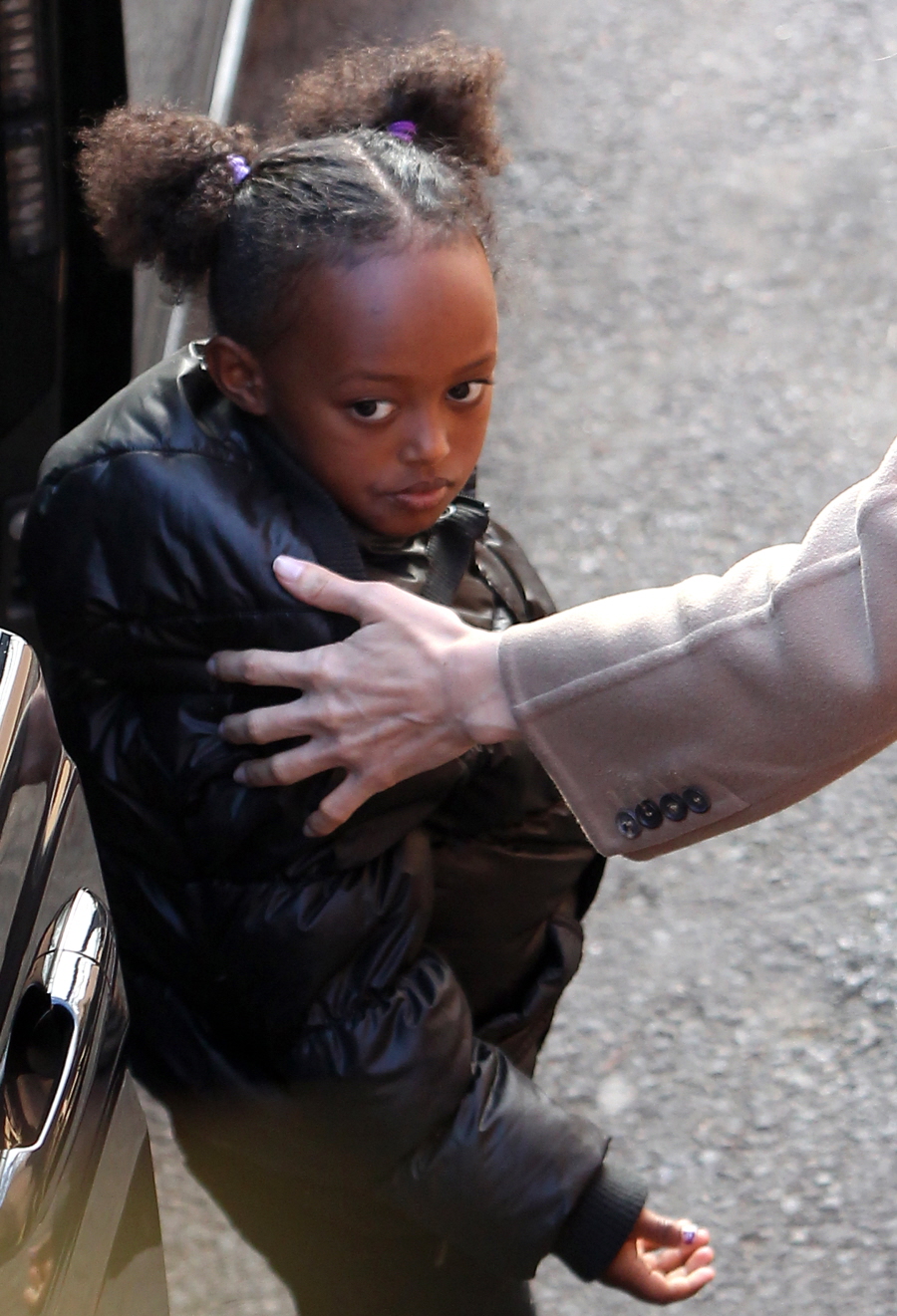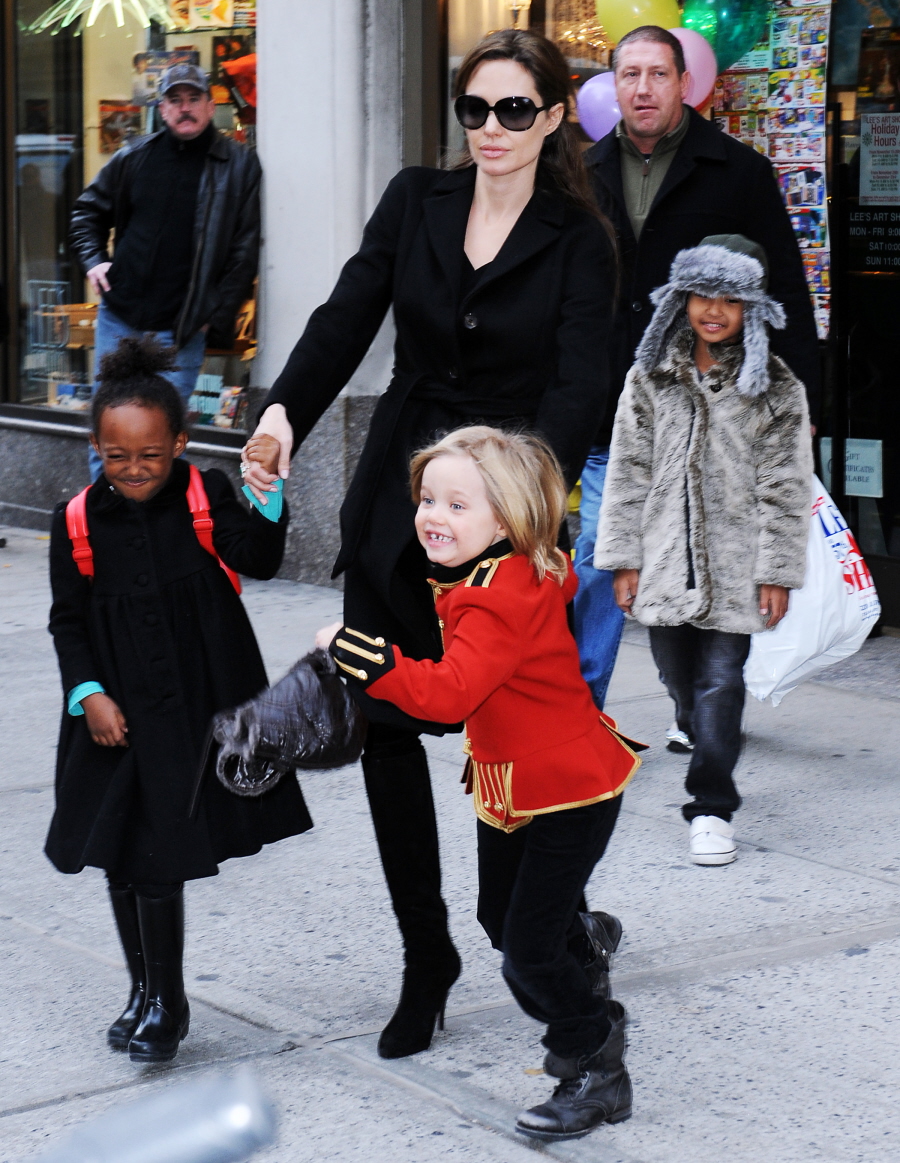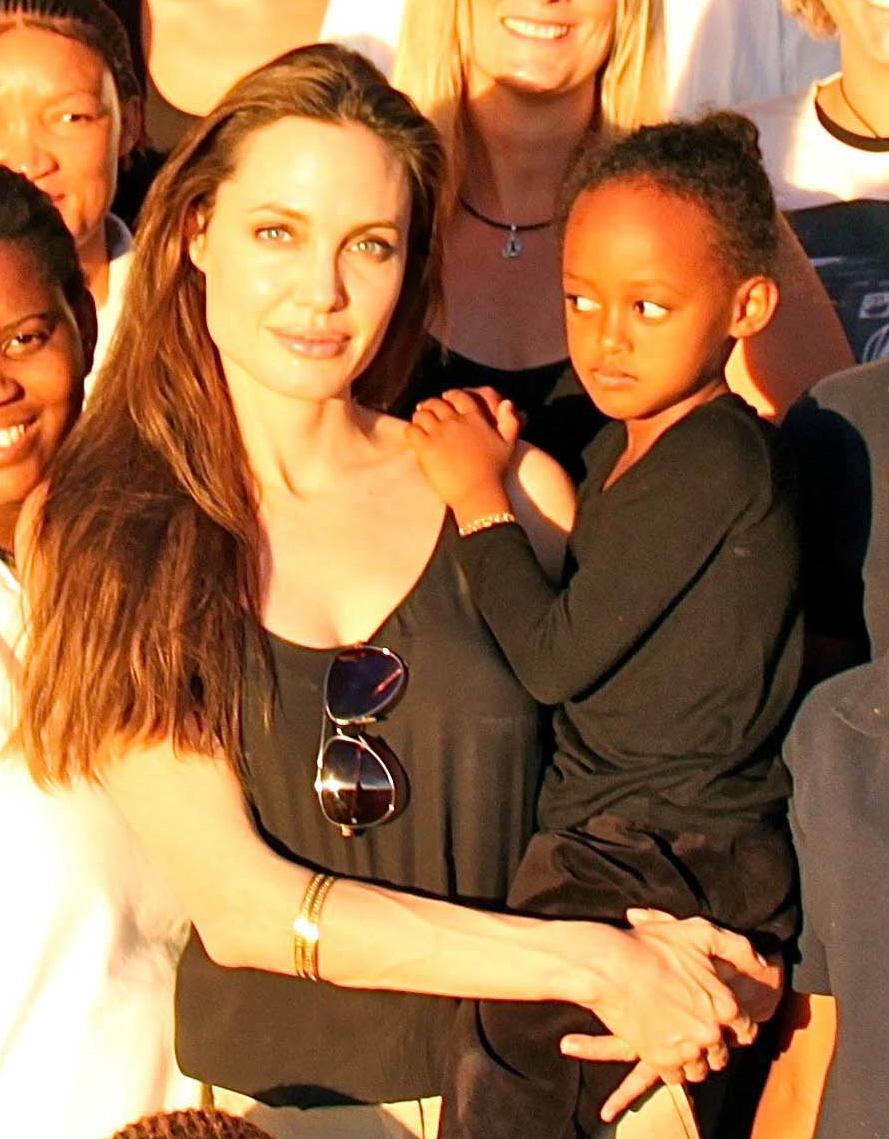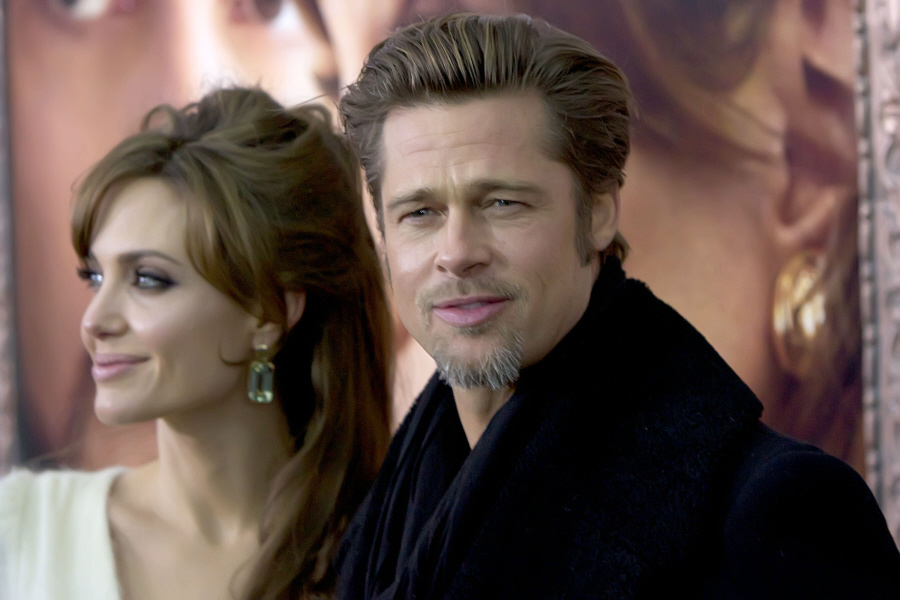 Photos courtesy of WENN and Fame.