John Mayer spoke to photographers waiting for him outside the gym in New York city on Saturday. He was visibly upset and said he was bothered by being followed "like an animal." Mayer tried to set the record straight about the end of his relationship with Jennifer Aniston, saying that it was just an issue of not wanting to waste her time and that many people could probably relate to that situation. He had just worked out, so I would guess that he had low blood sugar and that was contributing to his agitation. I don't want to make light of what is probably a very upsetting situation for him, but things can seem super annoying to me if I don't have a glass of juice or something to eat after a hard workout.
On their breakup: "the most normal thing in the world"
"It's the most normal thing in the world, there's no lying, there's no cheating, there's no nothing. If you guys are going to run stuff and run every lie under the sun…"
[Transcribed from video on TMZ]
On Jennifer Aniston: "the smartest most sophisticted woman I've ever met"
"Have somebody stand up for somebody. Have me as a man who ended a relationship… stand up for somebody write that Jennifer Aniston is the smartest most sophisticated woman I've ever met. People are different, people have different chemistry, they have different lives. It's not about years, it's about going out with somebody,
being truthful on the way in, being truthful in the middle and being truthful on the way out. You're either a cheater, or you break up, and I'm not the first, I'm the second one. And that's it, there's no lying, there's no bullshit, I just don't want to be followed around NY City like an animal."

Female Reporter/photographer: "Are you dating anyone else now?"

"Why did you ask me that question? I'm being as honest as I can possibly be and you're asking questions that belie what I'm saying."

"I ended a relationship to be alone, because I don't want to waste somebody's time if somethings not right…"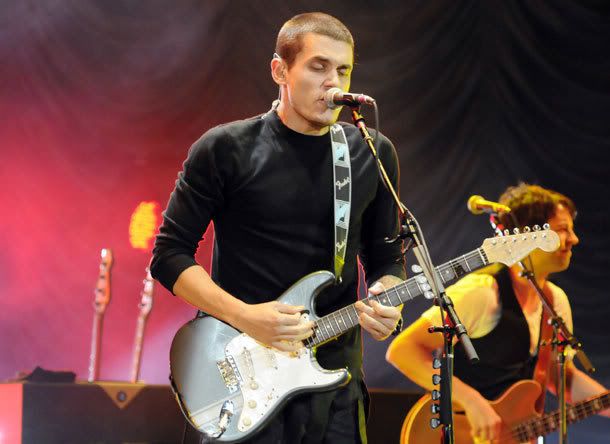 Says other people should be able to relate to what he's going through
I guarantee there's 20% of the people on this street who are in a relationship they want to get out of but they don't know how. I'm going to be honest on the way into my relationships, I'm going to be honest on the way out of my relationships.

I just feel like spending a million dollars to put a mirror in every US Weekly so that when you're reading about it, you go 'Oh, that was me too like two years ago'… it's the most normal thing I can possibly tell you. There's no other element to it. I'm sorry that the story is not interesting, but it's about time that somebody stand up for that girl.
On whether Aniston is dating someone else and if they're still friends
Male Reporter/photographer: Are you guys still friends?

When you see us together, write all you want to write.

Female Reporter: Is she dating someone?

I don't care, I just don't want people to get trashed all the time. Say something nice about somebody. She's one of the most lovely people I've met in my life, and I'm going through something that's a very personal thing and you have to give that up. You have to give that up because you can't have it all, and that sucks.
I talk a lot of smack about Mayer because sometimes he just doesn't know when to shut up, but in this case I think he did the right thing. How many celebrities would talk to photographers like that and just be straight about it? He's being open and honest and seems really genuine about defending Aniston and saying it didn't work out. He also makes a very valid point that we've all been through that. You know, I try to relate to celebrities and be compassionate, but if there wasn't an element of judgment and cattiness involved we wouldn't have much to gossip about. Mayer is appealing to our better nature to give him and his recent ex a break, and he's letting himself be vulnerable by admitting it hurts. I'm inclined to nod my head and move on to the next story in this instance.
Maybe Mayer will realize he can avoid this situation if he keeps his next relationship a little closer to his chest. He might not need to fend off photographers shouting stupid questions about why his relationship ended if his usual policy was to keep them at bay. There have to be out of the way restaurants and high end hotels where he's not likely to be photographed, but it's probably unavoidable that someone will take photos if two celebrities are dating. He seems to just be living his life and letting the paparazzi catch him where they will, but he may have to rethink that strategy if he wants any privacy.
John Mayer is shown performing in Irvine, CA on 7/27/08. Credit: Aaron D. Settipane/WENN