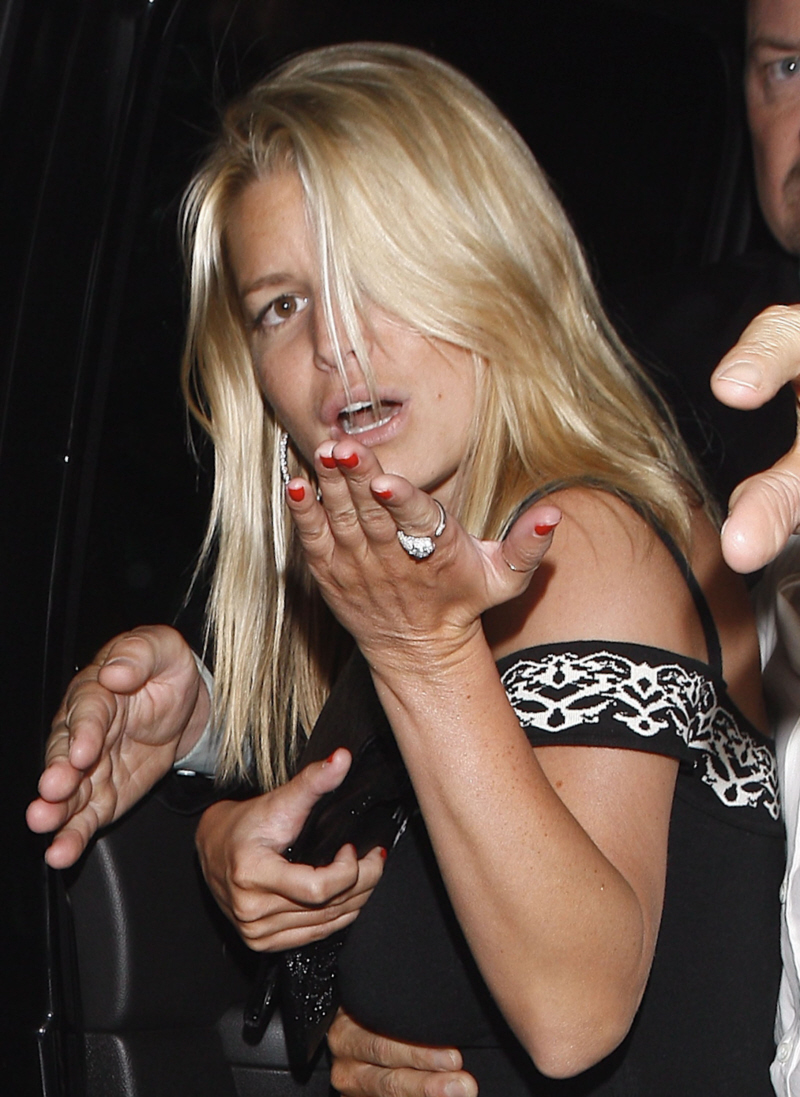 Yesterday, there were some photos floating around of Jessica Simpson drunk off her ass, being escorted out of a sushi place by her fiancé. Unfortunately, we don't have access to those particular photos, but you can see them here. Fortunately, finding photos of Jessica looking drunk and/or dumb takes about three minutes of searching through our photo archives. So enjoy these older photos while Page Six tries to explain why Jessica was drunk off of her ass on one particular night. Hint: it's not because she's an alcoholic. It's because she had just come off of a detox!
Jessica Simpson was wobbly at Hollywood hot spot Katsuya after sipping sake following days of a detoxing cleanse. She was given a helping hand by her fiancé, Eric Johnson, "after ordering up the most expensive sake and dancing round the table. She had just finished a cleanse and this was the first meal she had eaten in days," a friend told us.

Simpson let her hair down with a group of pals Monday, when spies said she ordered fried rock shrimp, creamy crab rolls, spicy tuna and crispy rice. Onlookers said Simpson was led out on Johnson's arm and sat in their car's passenger seat with her eyes half-closed.

She got engaged to the former NFL star in November, and while no wedding date has been set, pals say she's determined to tone her famously curvy figure for the big day.

It isn't known what type of detox Simpson had, but juice-only cleanses are popular in Hollywood — and users are advised to avoid rich food and heavy alcohol right after. A rep for Simpson didn't get back to us.
[From Page Six]
I'll buy that Jessica was detoxing. I'll also buy that she ate a lot of food and drank a lot of liquor and started dancing around the table. I'll also buy that she "detoxes" many, many nights, and that the girl either can't hold her liquor, or she has such a high tolerance that she has to drink A LOT to get that blitzed so consistently. Oh well… at least she never drives, you know?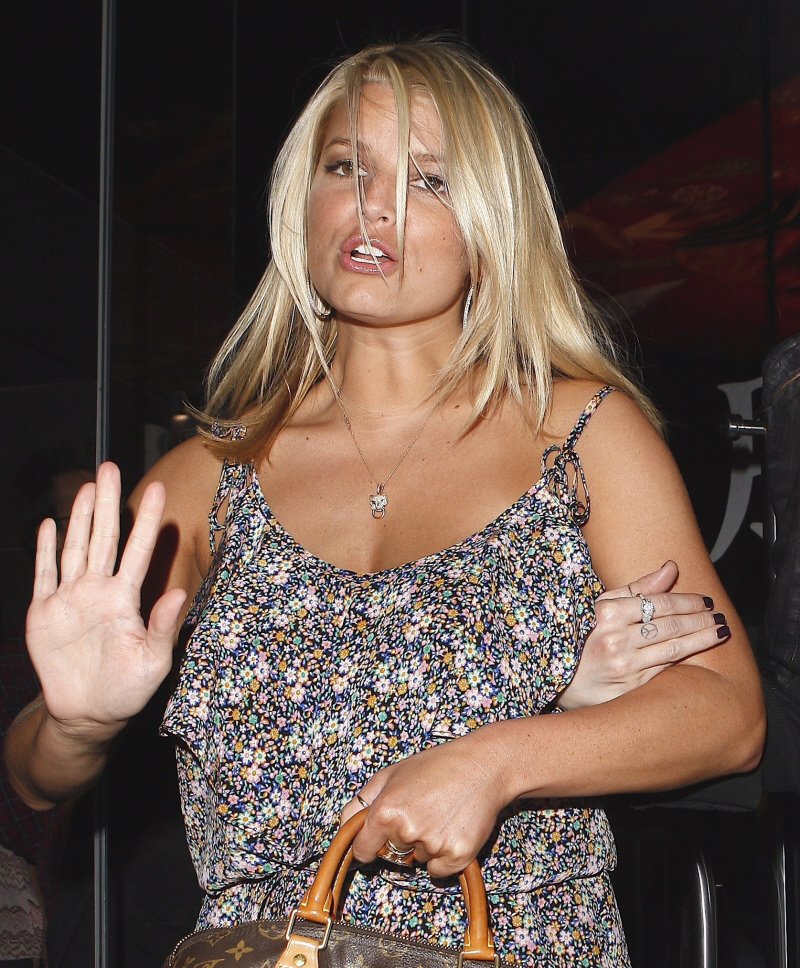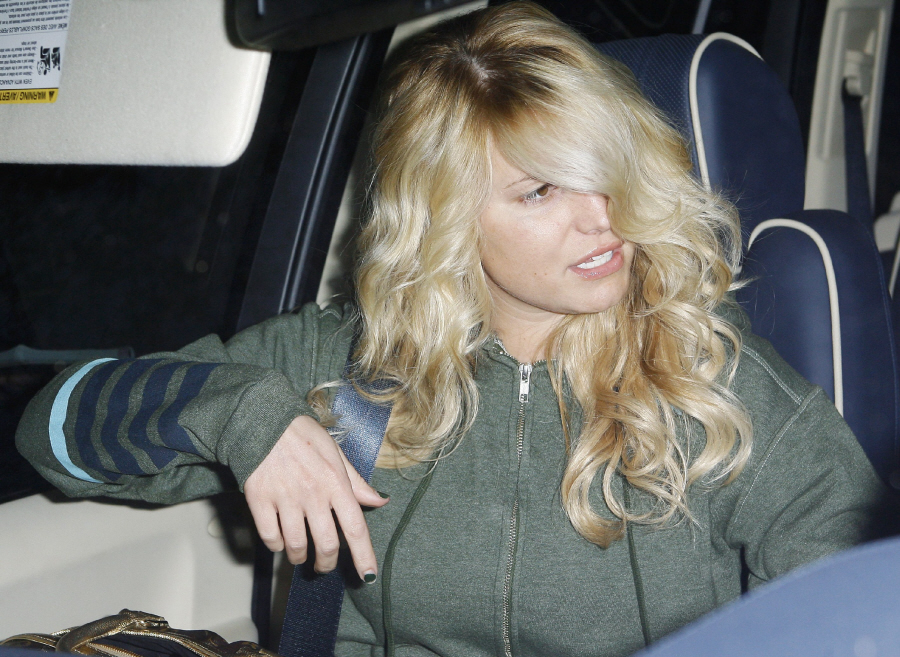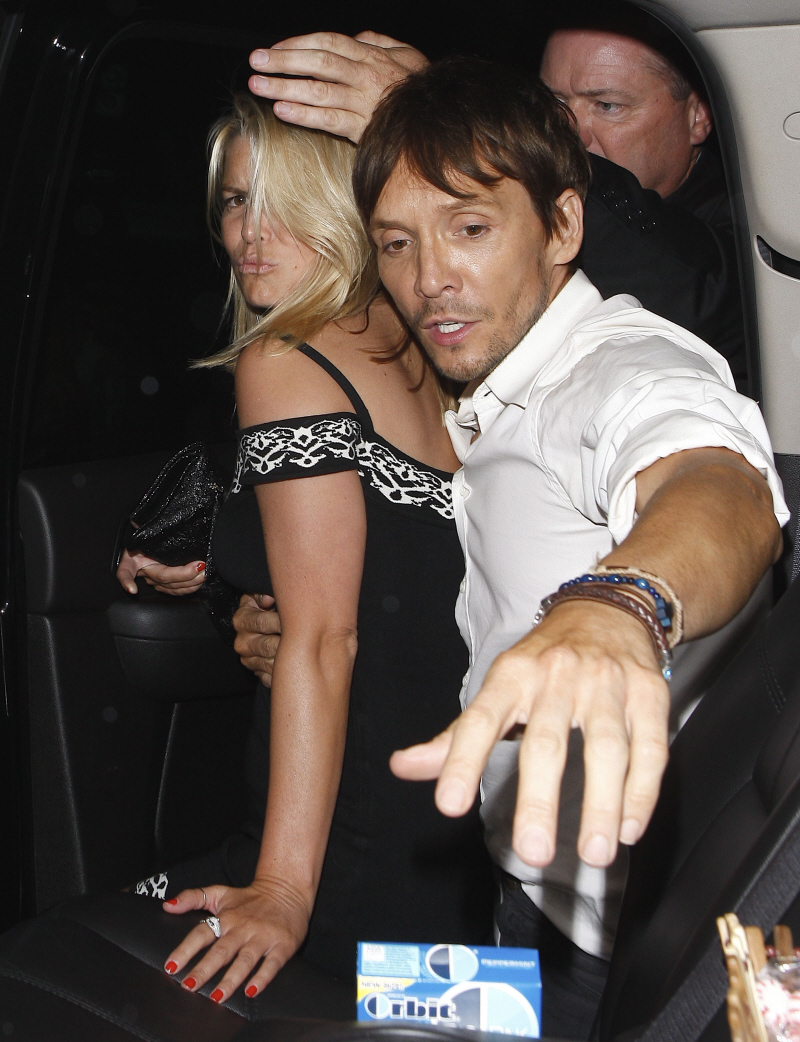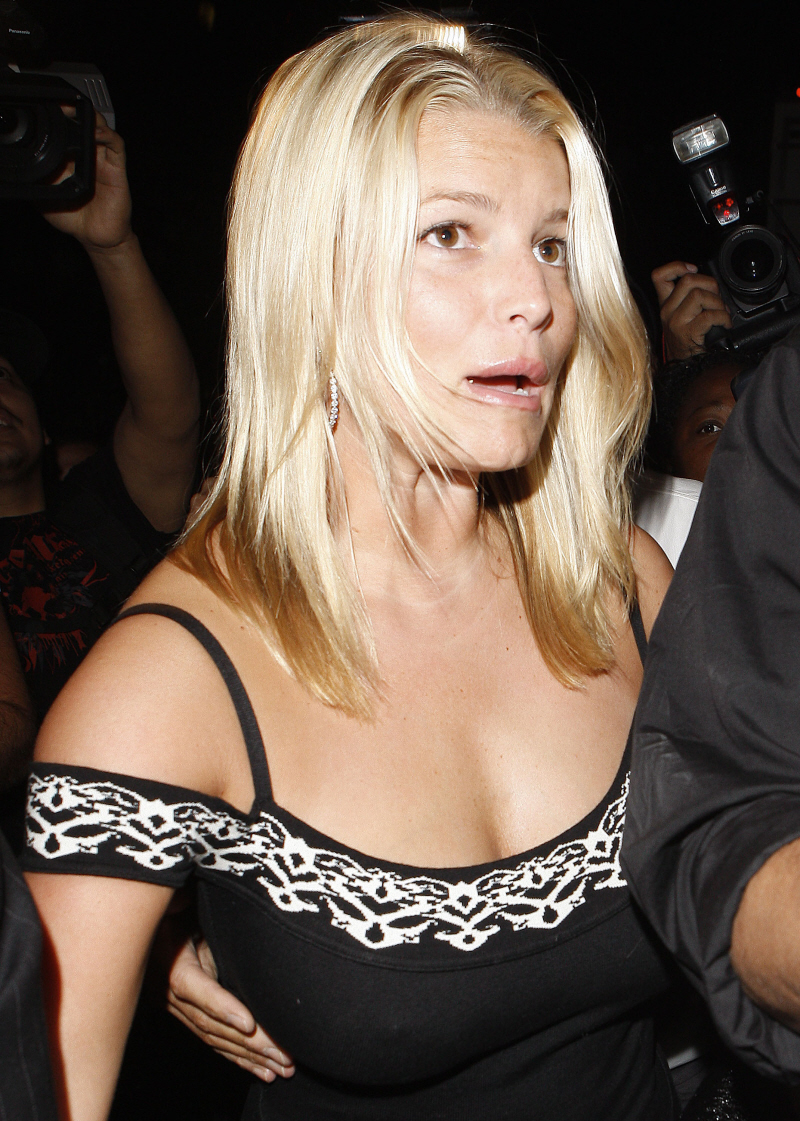 Photos courtesy of WENN.