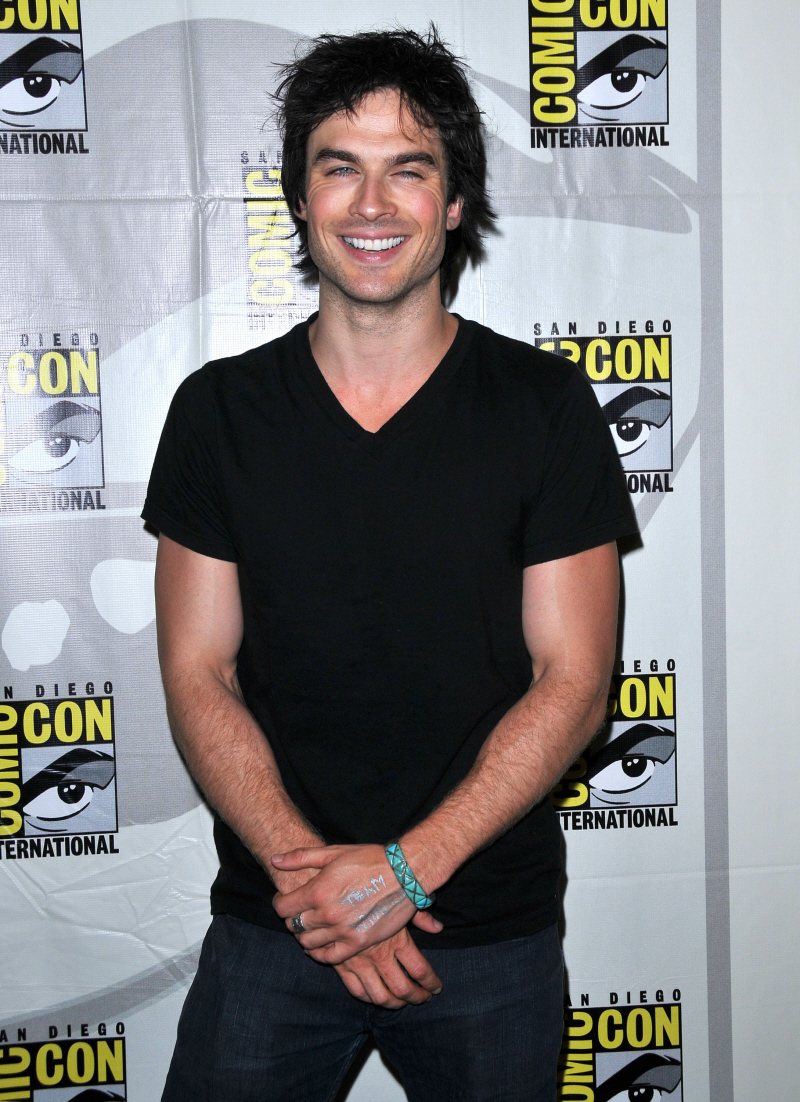 Finally, there will be a new episode of The Vampire Diaries on Thursday. It seems like it's been years since they left us hanging.
I didn't get into TVD at first. Then CW ran a week-long marathon of episodes and I got hooked, mostly because of Ian Somerhalder and his epic smarmy prettiness as Damon Salvatore. Turns out Ian is multi-talented.
What's the hardest part about playing a vampire?

Night shoots. We're all up working until 7 a.m., then we sleep all day and go back to work at night. It kicks our asses.

How do you impress a girl?

I cook for her. They say the way to a man's heart is through his stomach. It's the same way with women…or at least the ones I want to be with. And I once flew to Paris to see someone for a matter of hours — just to have lunch.

What's a dating deal breaker for you?

Someone who hates animals. I work with the Humane Society a lot and have three rescue cats. I don't care how hot a girl is — if she doesn't like animals, it would be a major, major problem.

Describe the most fearless thing you've ever done.

Shark diving in South Africa. Being in an 8-by-8-foot cage suspended over 3,000 feet of water with huge sharks swimming around is intense.

Do you have any hidden talents?

I can write with absolutely perfect penmanship with my feet. If I broke both my arms, I could still write a girl a love letter using just my toes.
[Cosmo, print edition, February 2011]
He is pretty, but he's also serious about helping animals. He started a foundation, called the Ian Somerhalder Foundation, to help animals in his home state of Louisiana and aid other environmental causes. I love a man who loves animals.
CW is currently running billboards for the show with the slogan "Catch VD." Oh, CW, you're always so classy.

SPOILER ALERT: Ian tweeted a photo of Damon's on-show girlfriend, and it's not Rose. It's the werewolf chick, Jules. END SPOILERS
Ian was also Boone on my beloved Lost. He was rumored at the time to be dating his co-star Maggie Grace. Now, he's reportedly dating his co-star Nina Dobrev, roughly 10 years his junior. And if he cooks for Nina, she must have the metabolism of a hummingbird, because that girl is skinny.
The Vampire Diaries airs Thursdays at 8PM on CW.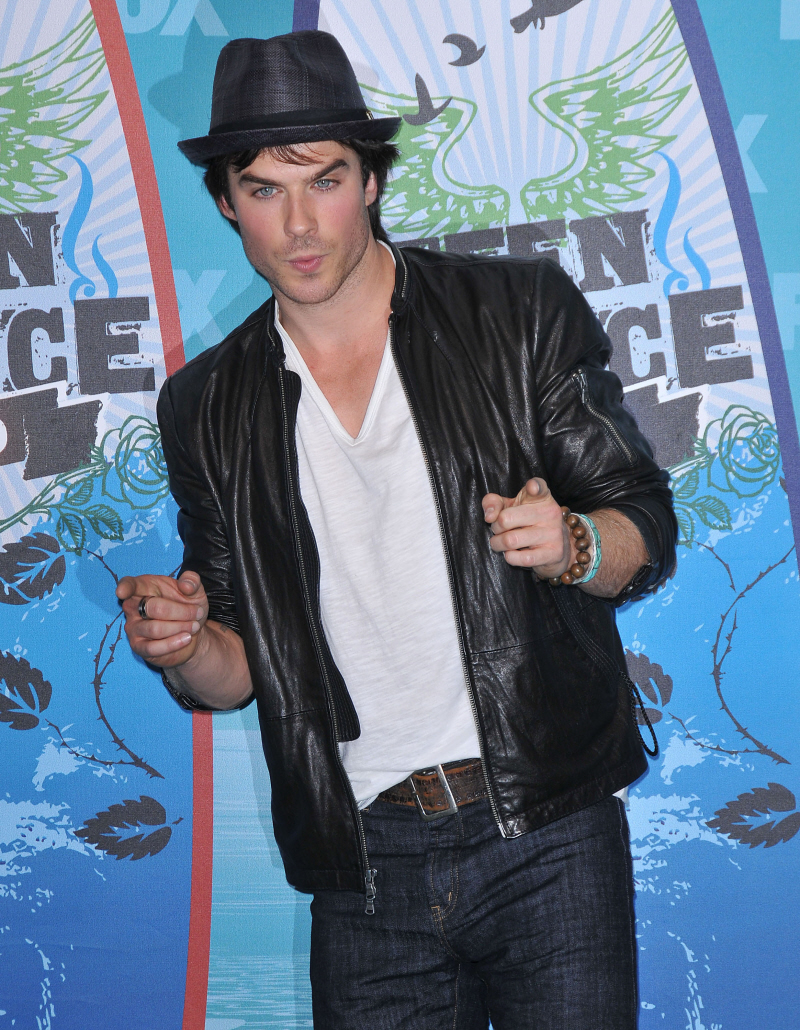 Photos courtesy of WENN.