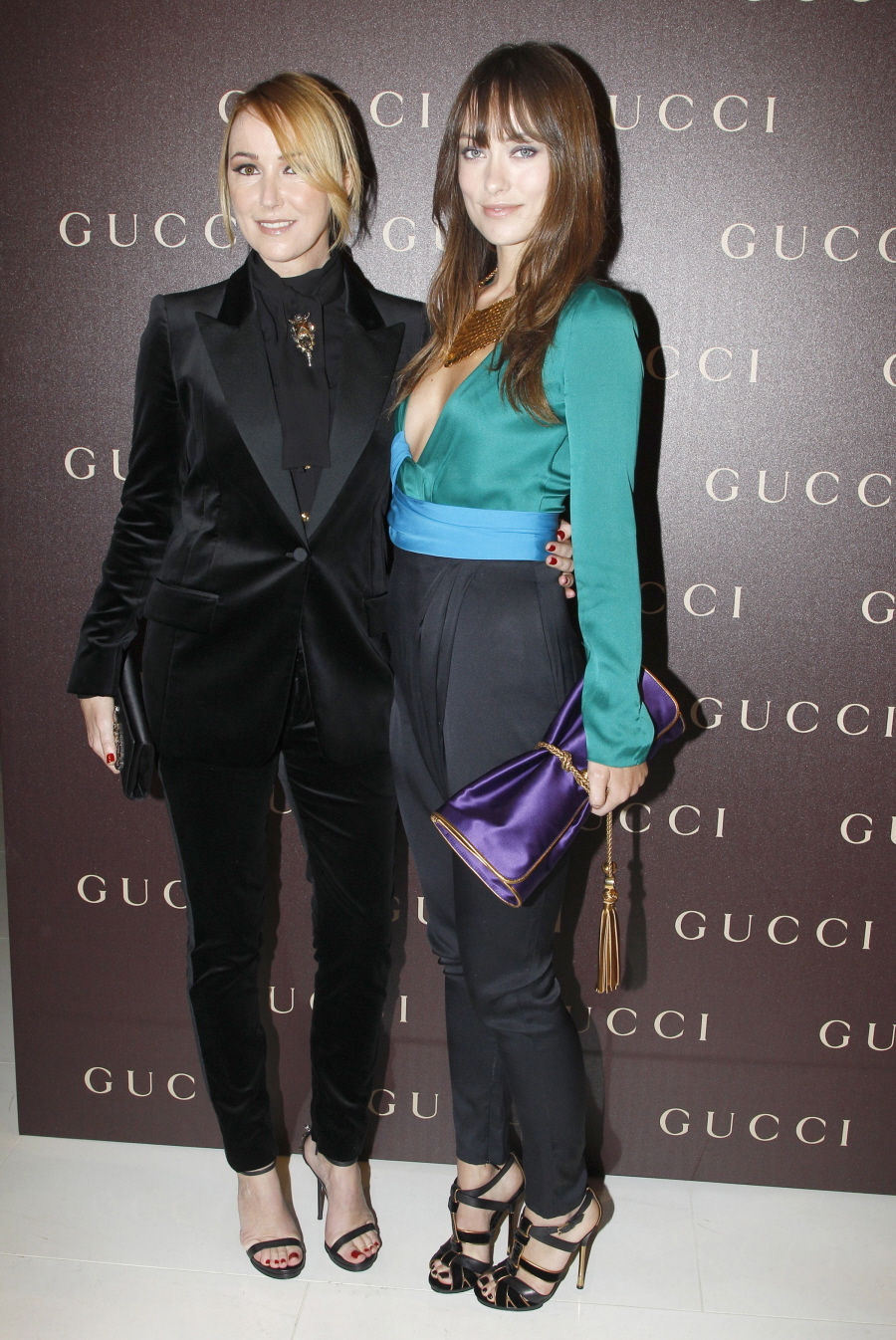 These are photos from the same Gucci/Vogue Paris event on Tuesday, the one where Jessica Alba wore that magnificent one-shoulder, blue-gray Gucci gown. Olivia Wilde got an invitation to the event as well, although I'm struggling to understand how or why. She's a TV Girl – and her forays into film haven't been that notable, unless TRON: Legacy is some kind of huge hit in France (is it?). Maybe Olivia was invited because SHE'S A PRINCESS, as she reminds us all the time. So, Princess Olivia was invited to a big Paris fashion event with Kate Moss and Jessica Alba (haha) and Diane Kruger. And this is how she chose to dress – in what I can only guess is the last Gucci outfit available to a TV Girl who stole someone's invitation.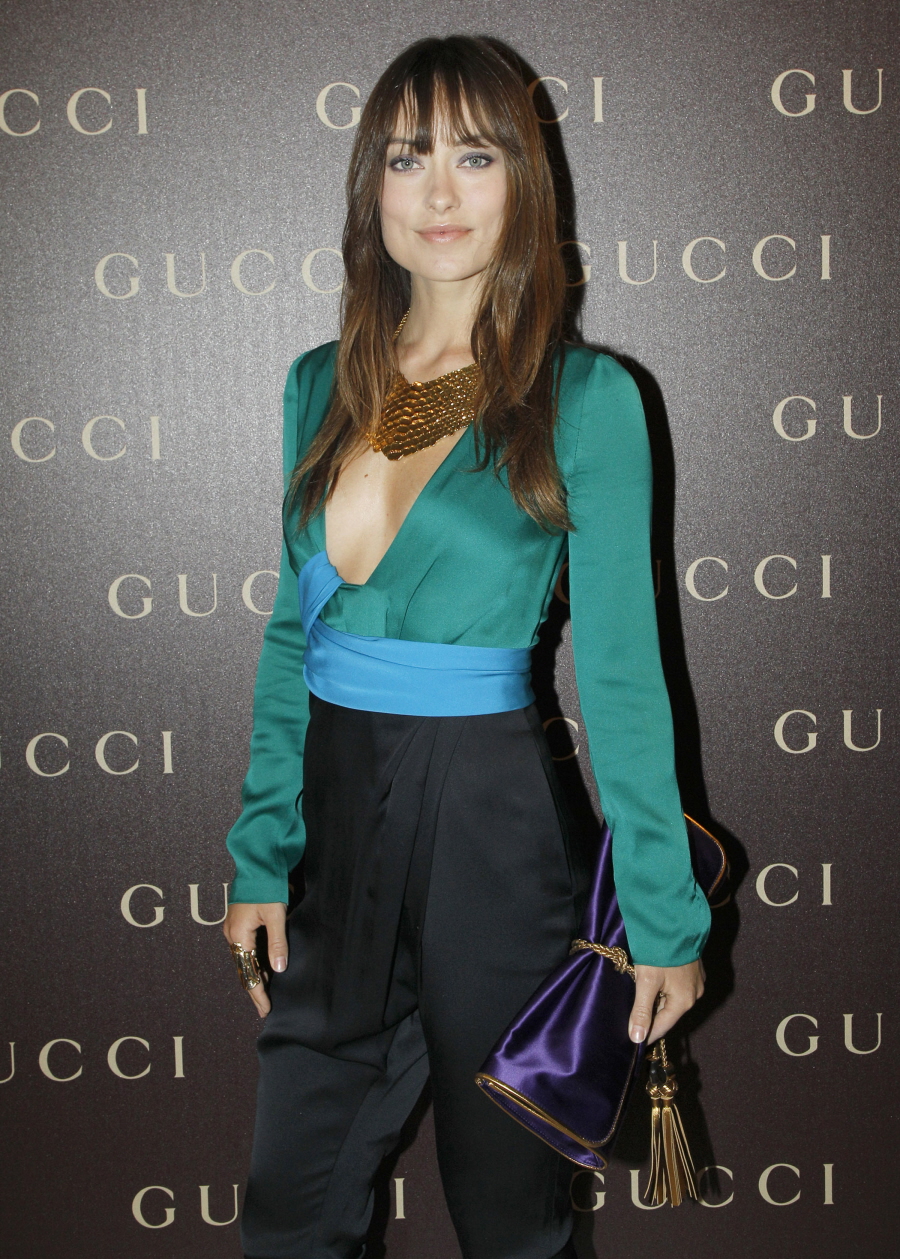 I really find this look hideously offensive. Olivia can be very pretty – she has all the raw material to be incredibly stunning on every red carpet. She's tall and slender, her face is unusual and she hasn't Botoxed the hell out of herself. Her coloring enables her to wear almost every color and shade, and her shape makes all kinds of silhouettes possible. And yet, Olivia usually screws it up. She doesn't know what kind of fashion girl she wants to be yet – is she going for super-feminine princess fashion? Is she aiming for European androgyny? Is she aiming for laid-back California style? She doesn't know. So she screws it up.
And don't even get me started on the bangs trauma. She looked so much better without those stupid bangs.
Last thing – here's a photo of Olivia from the Armani show a few days ago – what in Sesame Street hell is she wearing?!?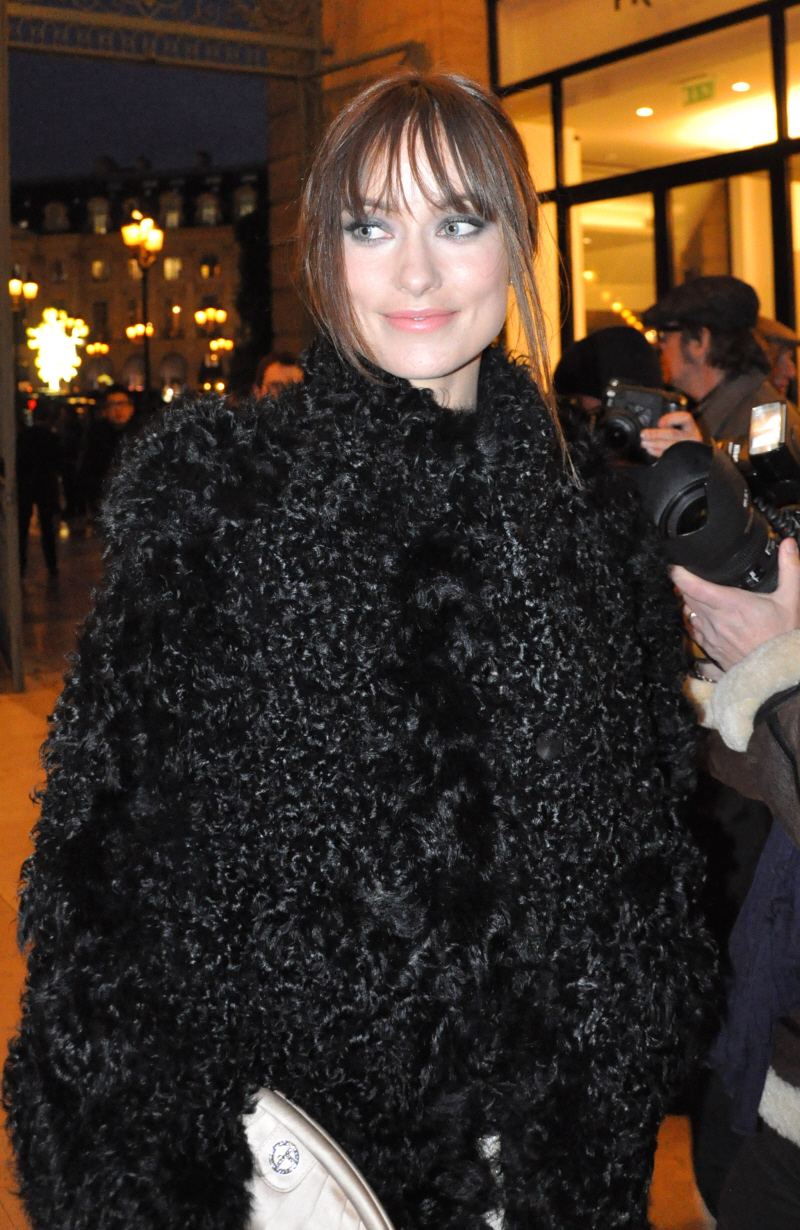 Photos courtesy of Fame and WENN.