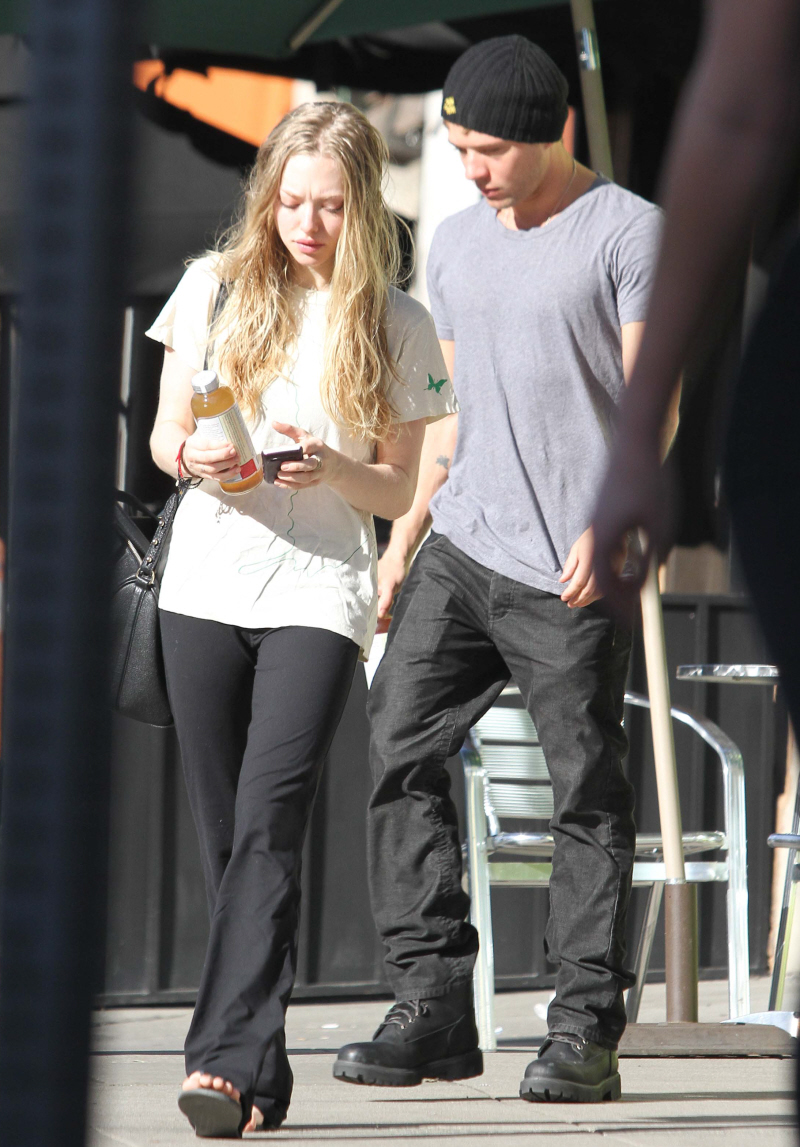 Sometimes a post just comes together. Like, there will be new photos to go with an interesting piece in one of the tabloids, plus another little tabloid report online, and all of it fits together so well. Such is the case with this story – these are new photos of Amanda Seyfried and Ryan Phillippe out and about in LA yesterday. Ryan and Amanda have been dating for three months – they first got together on Halloween (we think). So, it's come for the moment when tabloids start gushing about how it's true love and how he's considering a proposal, all of that jazz. There are several things wrong about this relationship though: first of all, Amanda is an in-demand, cusp-of-A-lister, one of the hardest working of her peers. Ryan is a dude in his mid-30s whose latest career move was MacGruber. So… Amanda is in need of an upgrade, boyfriend-wise. Beyond that, the only thing wrong with Amanda and Ryan is how boring they've been for three months. There are no scandals around them. It's rough (for me)!
Ryan Phillippe may have earned a bad-boy rep, partying throughout his marriage to Reese Witherspoon, but three months into his romance with Amanda Seyfried, the actor is decidedly low-key.

"They spend a lot of time at his house, just watching films and making food together," a source tells Us Weekly of Phillippe, 36, and Seyfried, 25.

"They've settled into a comfortable routine already."

Next step for Seyfried? Getting to know his two kids with Witherspoon, Ava and Deacon. Meanwhile, "he's totally charmed her," the source says of the actor, who visits Seyfried on the set of Now, her thriller with Justin Timberlake. "It's nice they're in such a happy place."
[From Us Weekly, print edition]
So… they're just a boring couple doing boring-couple things. Sounds nice and pleasant. But wait, is that really who Ryan is? Just a dude who gets to bone a 25 year old blonde within a boring relationship? Of course not! Ryan's wandering eye is famous. And this morning, People Magazine had this interesting little piece:
The usually reserved Leonardo DiCaprio was pretty animated during his night out at Trousdale in L.A. There with a group of buddies, including Chace Crawford and Sebastian Stan, the actor puffed on a cigar and danced along to the music, lighting up especially when Willow Smith's "Whip My Hair" was played. At the next table: Ryan Phillippe, who was surrounded with his group of friends.
[From People]
Okay, beyond Leo whipping his hair (hilarious), the bit about Ryan caught my eye. So… he was at a hot club with his bros. I'm not saying he shouldn't be allowed some guy-time. But it certainly feels like he was trolling for club strange, right? Also: Haha, Leo didn't want to hang with Ryan. Men can be such bitches.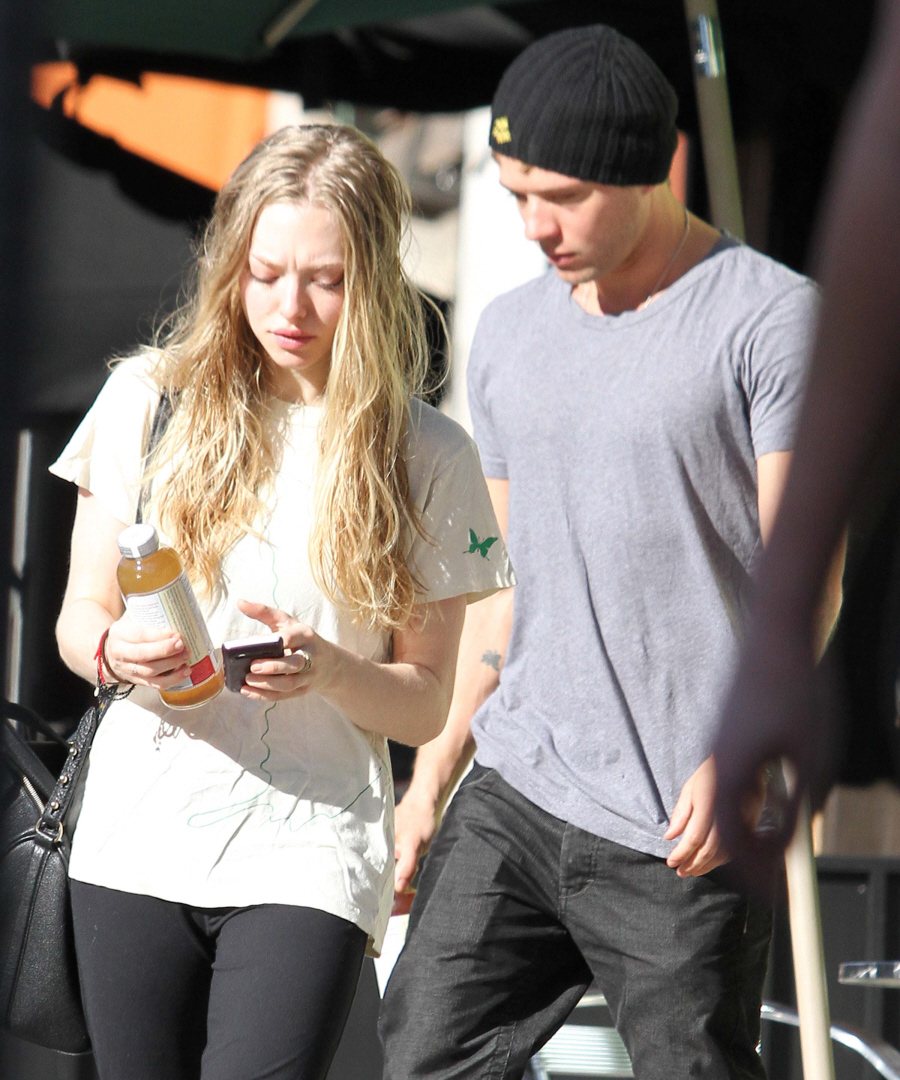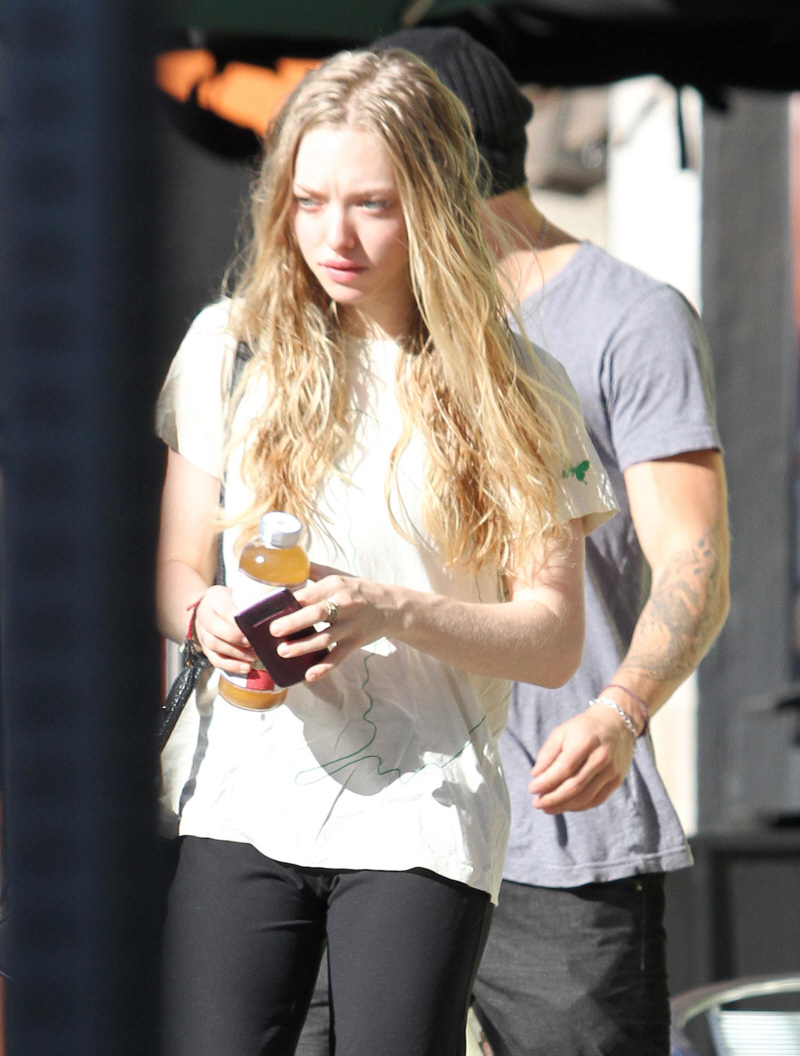 Photos courtesy of Fame.