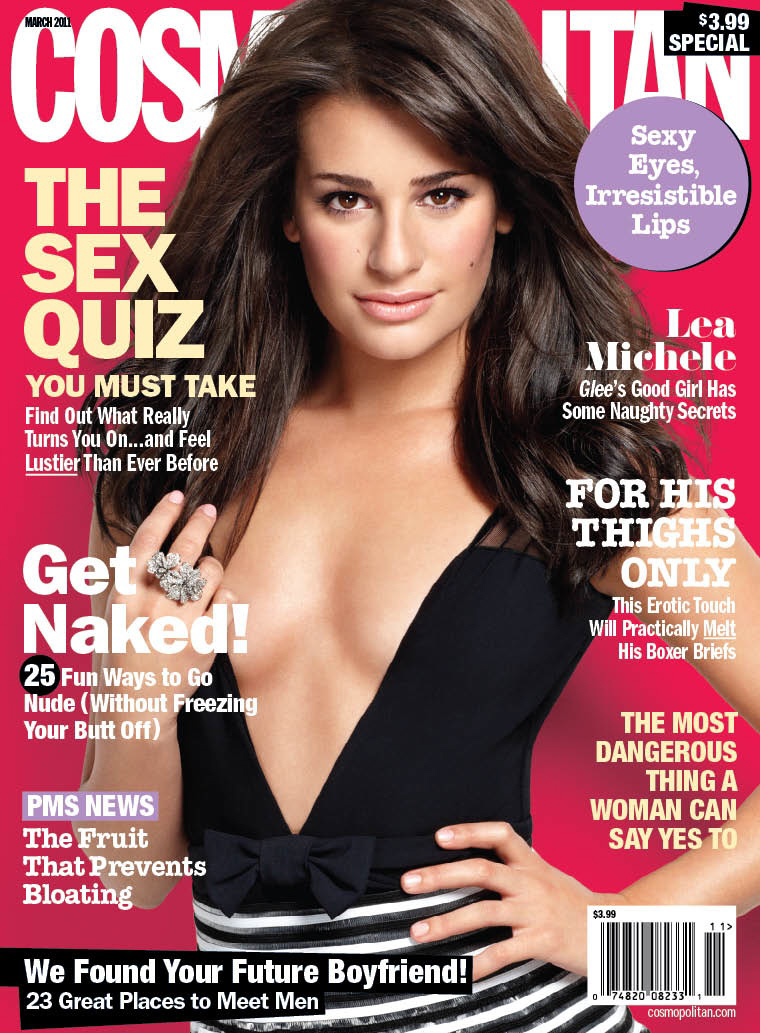 Lea Michele is the March cover girl of Cosmopolitan Magazine. God, can you believe we're already seeing March covers? So many of the British fashion magazines have already released their March covers too. Weird. Anyway, thoughts on the cover shot: Lea looks nice, although I've noticed that she tends to be ever-so-slightly wonk-eyed in photos. But her face looks good – they might have even Photoshopped her face to look slightly fully, because the girl's weight loss has been dramatic. As far as the plunging neckline… well, the girl wants to be a sex symbol. She wants us to think that she's hot stuff. Do you think she is?
The Cosmo people also sent us this amazing quote from Lea's cover profile, where Lea is describing what it was like auditioning before she was on Glee: "I knew I wasn't going to end up on a Disney half-hour show. I mean, look at me! I don't look like those girls. I just wanted to do a guest spot, like on Grey's Anatomy." Oh, Lea. Disney hires Jewish girls. Sometimes. Okay, she's right, they almost always hire shiksas. But because it's Lea, I think the comment is pointed, like she saying "I'm so not Miley Cyrus. I can actually SING AND ACT." Don't you think that's what she's saying?
In other IT'S ALL ABOUT LEA news, did you hear that she's been invited to sing at the Super Bowl? Can you believe it? Whose bright idea was that? Who encourages her? Oh, the Super Bowl is on Fox? And Glee has a post-Super Bowl show airing right afterwards? Right. Anyway, Lea is going to be singing "America the Beautiful" during the pre-show, and then she will have to give the stage (sob) over to Christina Aguilera. I swear to God, the preshow is going to be a train wreck. You know it.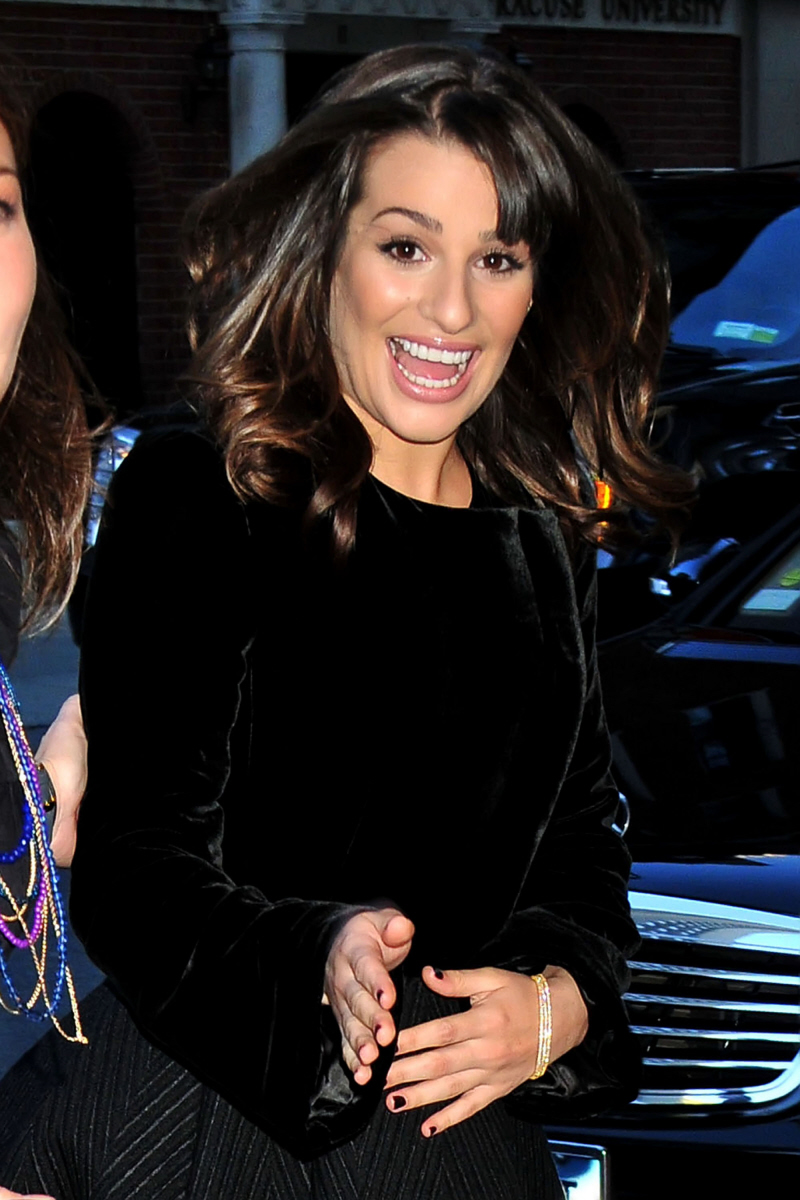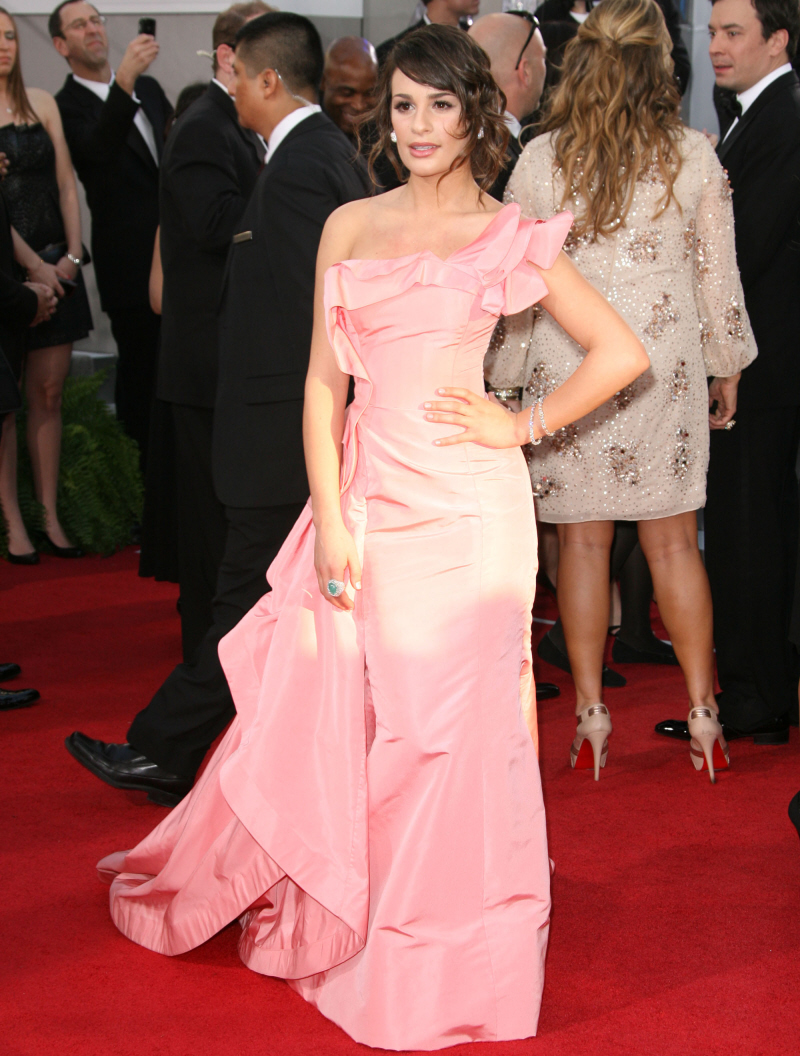 Cover courtesy of Cosmopolitan. Additional photos courtesy of WENN.