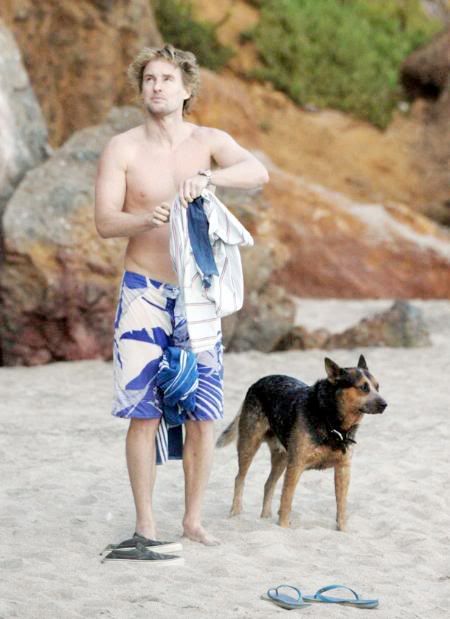 Owen Wilson seems to be doing a good job of moving his life forward and in a positive direction this last year. After his suicide attempt last summer it seems like Owen really embraced a healthy, more balanced and happy lifestyle. And with the exception of a brief dating relapse with ex-girlfriend Kate Hudson, Wilson seems to have kept his life remarkably together.
Now he's moving closer to best bud Woody Harrelson, who lives in a very peaceful sounding eco-friendly development in Hawaii.
Owen Wilson is saying "aloha" to island living. When the 39-year-old actor spent a week visiting good pal Woody Harrelson in Maui starting on August 7, he fell in love with the tropical paradise — and the environmentally friendly lifestyle. Woody lives in a completely solar-powered, sustainable community featuring organic farming. "It's 100 percent green living," says an insider. "Owen likes it so much that he made an offer on a home there." Owen's 2004 film, The Big Bounce, was set in Hawaii.
[From In Touch]
It sounds really peaceful. Owen has lived on several beach front properties and seems to have a powerful and healing bond with the water. And living close to one of your best friends can only be a good thing. Hawaii is also a pretty laid back, live and let live kind of place. It seems like Owen will fit in really well there.
Here's Owen in Malibu on August 4th. Images thanks to Fame.