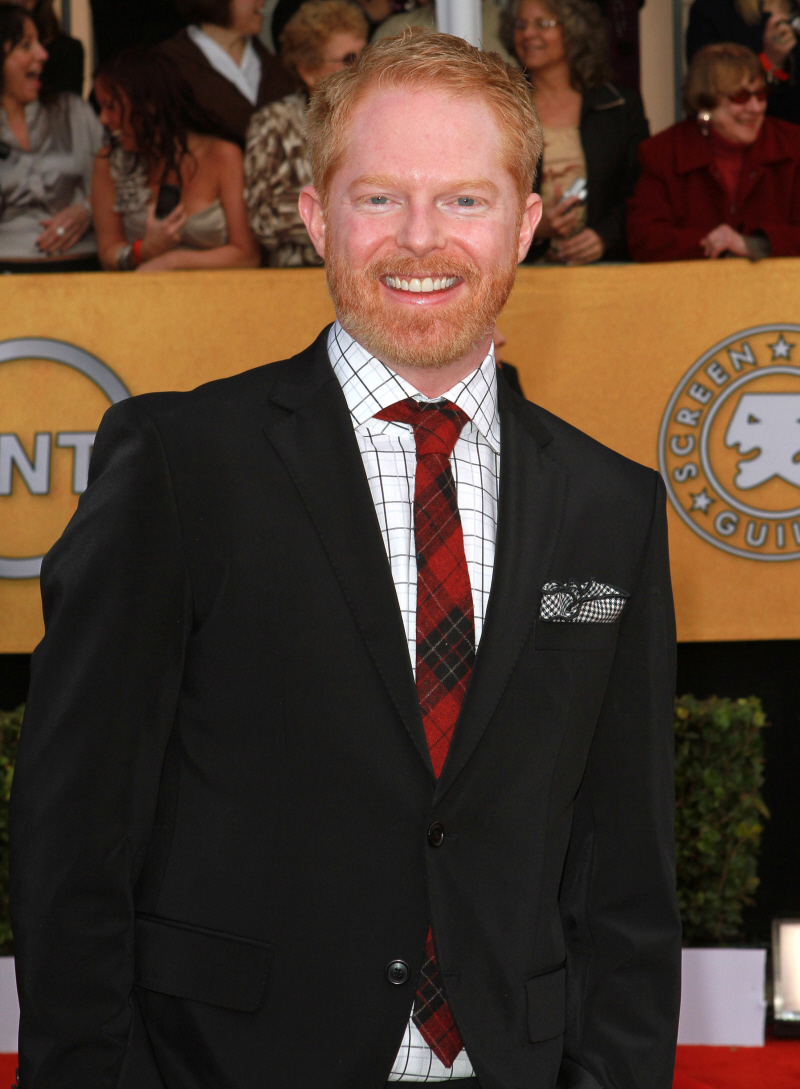 I saw this a few days ago, but apparently this new couple grows closer by the day. I already knew that Modern Family's Jesse Tyler Ferguson is gay, but what I didn't know was that he's been a single bachelor for a bit, and he just recently got coupled up with a hot lawyer. The lawyer's name is Justin Mikita, and Justin is now JTF's date for all of the award shows! So cute. In a time when even some couples who have been married for years won't walk a red carpet together, it's refreshing to see JTF flaunt his hot boyfriend.
At Sunday's Screen Actors Guild Awards, Modern Family fans will have their eyes on breakout star Jesse Tyler Ferguson – and his hot date, lawyer Justin Mikita. (Once they stop gawking at Sofia Vergara, of course!)

The new couple have been hitting the awards show circuit – and the town – together as of late, and releasing a steady stream of smitten photos via Twitter.

The actor, 35, brought Mikita, 25, to an Elle Women in TV event Thursday night and then to Entertainment Weekly's bash at the Chateau Marmont Saturday night, where they hung out together outside for 15 minutes before joining the party.

The pair hit the red carpet together Sunday night at the Shrine Exhibition Center in Los Angeles. Earlier that afternoon, Mikita Tweeted to Modern Family star Nolan Gould, 12, "hope you brought a poncho! See you soon :)"
[From People]
The photos of Justin and JTF are below – I think Justin has a kind of Zachary Quinto look to him. Which isn't so bad – aesthetically, I like a dark-haired guy with a ginger. They look hot together. I also love JTF's glasses and I LOVE that Modern Family won the SAG for Best Comedy ensemble! YAY!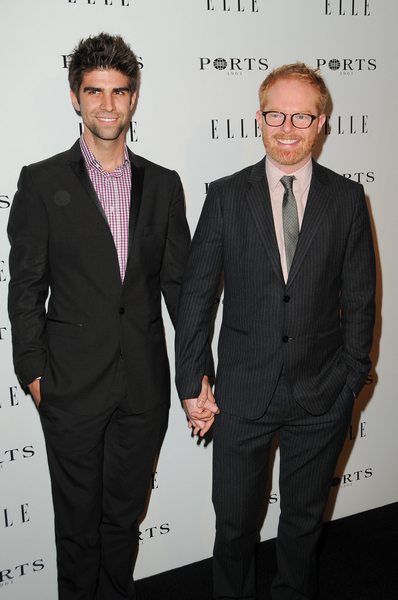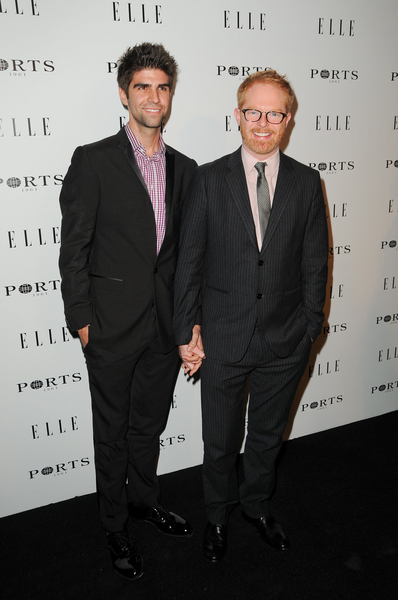 Photos courtesy of WENN & PR Photos.