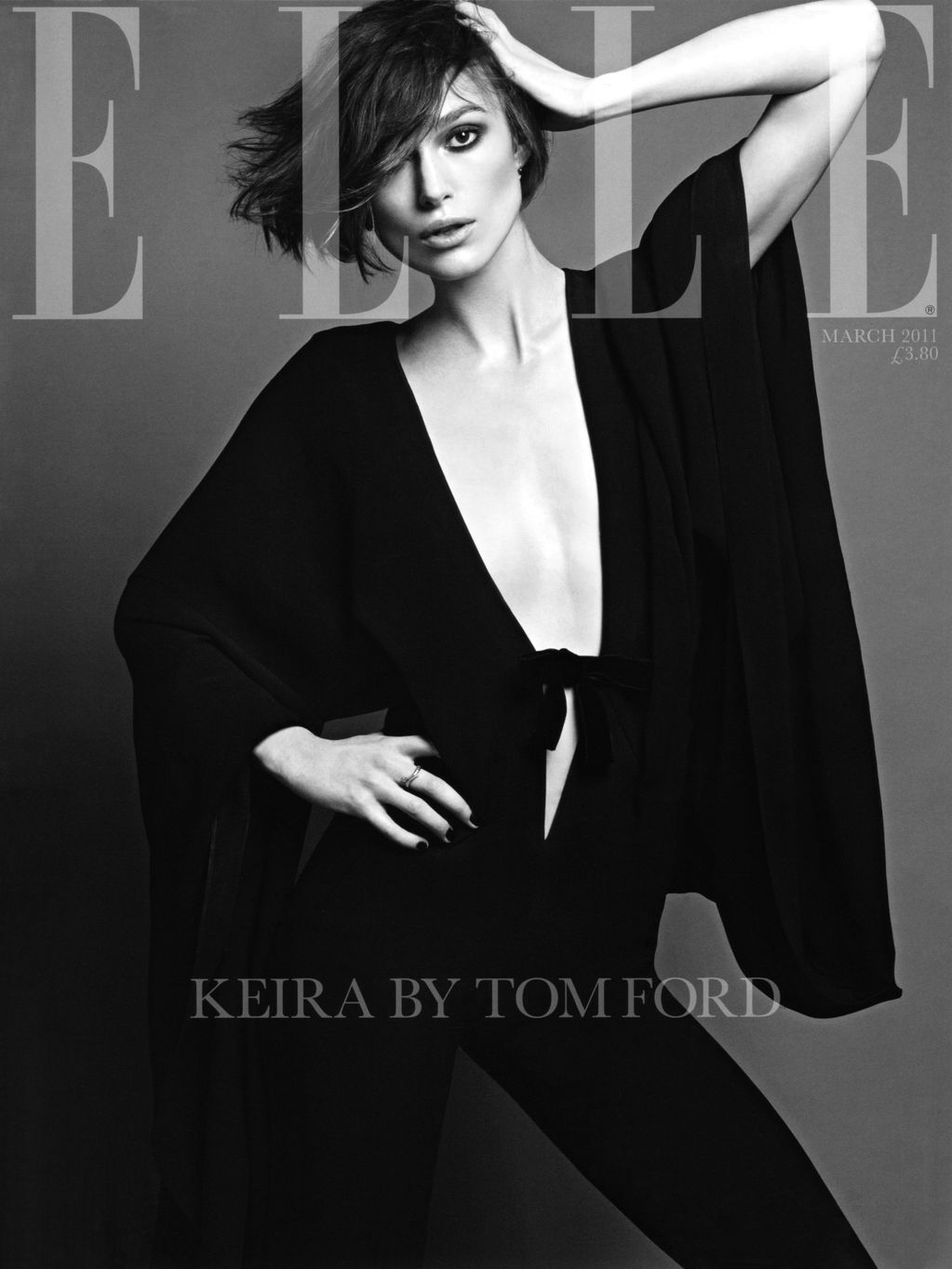 Keira Knightley is the cover girl for the March issue of Elle UK, likely to promote one or both of her winter releases, London Boulevard and Never Let Me Go. For the Elle shoot, Keira seems to have been styled and photographed by hot bitch Tom Ford, although I would never be able to tell. When I think of Tom Ford styling and photography, I think of glitzy, sexy, just-got-nailed kind of vibes. Keira does not look glitzy or sexy, she just looks bored and hungry, neither of which reads "sexy" to me. Anyway, the interview excerpts are slightly better than the photo shoot. Keira seems to be trying to explain her squirrelly attitude with her "shy" personality. Sure. And Natalie Portman's bitchface is just the way she looks naturally.
KEIRA KNIGHTLEY is a nightmare party guest – the actress insists she is "paralysed with shyness" when chatting with strangers. The Pirates of the Caribbean star admits she is hopeless at socialising since she began making movies as a young girl and missed out on spending time with people her own age.

She tells Britain's Elle magazine, "I had an amazing time (starring in films), it was extraordinary, but the difference was between my age and experience. I'd experienced a lot, work-wise, but as far as normal progression… I'd never sat in pubs with friends, I'd never been out clubbing. Any of the things you normally do at uni, I'd bypassed. So on one level I was very grown-up and on another level with the whole social thing, I was really far behind."

Now Knightley dreads attending parties – because she struggles to make conversation and ends up looking like an "ice queen".

She adds, "Going into a room full of people at a party I find one of the most terrifying things in the entire world. I normally last about 10 minutes. I'm a complete failure. I went to one the other day. Standing in the corner, couldn't find anything to say, just ran out. Awful. My friends are like, 'What are you – an idiot? What's the matter with you?' I just can't. I get completely paralysed with shyness, just totally paralysed. One of my friends was like, 'You turn into an ice queen. What is it? You just turn into a b***h.' And I don't mean to look like a b***h, but I just don't know what to say. This is the problem with a shy person being famous."

Keira also refuses to keep a TV in her house because she's convinced she would become an addict if she had access to reality shows. She says she prefers to read or sketch, and is even considering cutting off her internet connection to ensure she makes the most of her free time.

She tells Britain's Elle magazine, "Do you know what it is? It's that I'm the laziest f**ker in the entire world. It's true. And stagnation is always really, really imminent. I can literally just sit and not do anything for hours and hours and hours and if there is something completely mind-numbing to do, like surfing the internet or watching cr**py TV, I'll do it and then I'll feel s**t about myself. So I try and get rid of it."

Knightley now counts TV as a guilty pleasure, and admits she is fascinated by U.K. ballroom dance competition Strictly Come Dancing.

She adds, "A lot of my friends don't have TVs either. It might be spreading. But what's nice is that when I do see it, it's such a treat. I did a photoshoot in Cornwall recently and a friend of mine was on the shoot and we literally just sat in my room watching Strictly Come Dancing. We were like, 'This is amazing.' We were talking about that for weeks afterwards."
[From Elle UK, via Contact Music]
Do I buy that Keira's "shyness" is the reason for her squirrelly behavior, her reticence, or even her out-right bitchiness? In part, yes, but I also think she's probably pretty bitchy in general. Which I don't judge her for. I would only encourage her to find a way to balance her natural "shyness" with a more professional attitude. I mean, if she doesn't want to promote her work, so be it. But that means no more Tom Ford-styled shoots, no more mouthing off to journalists, no more snotty attitude. Just shut it down, or work to find a balance.
As far as the television thing – I was like that, years ago, in my youth. I want through a period of time when I barely watched TV, and when I did, it was such a special occasion, I would just sit there, amazed. Of course, now I love television.
Thanks to Agent Bedhead for the story!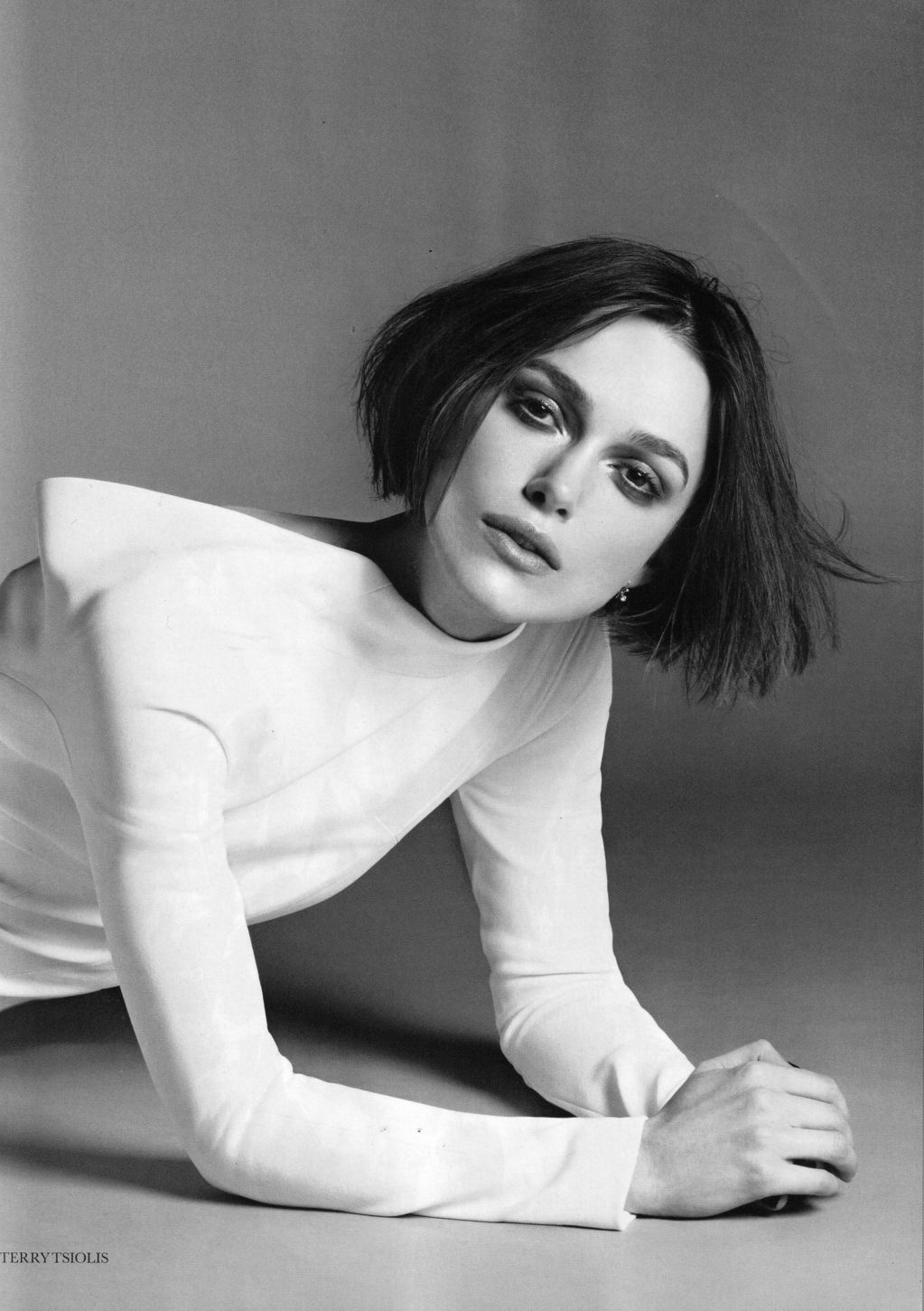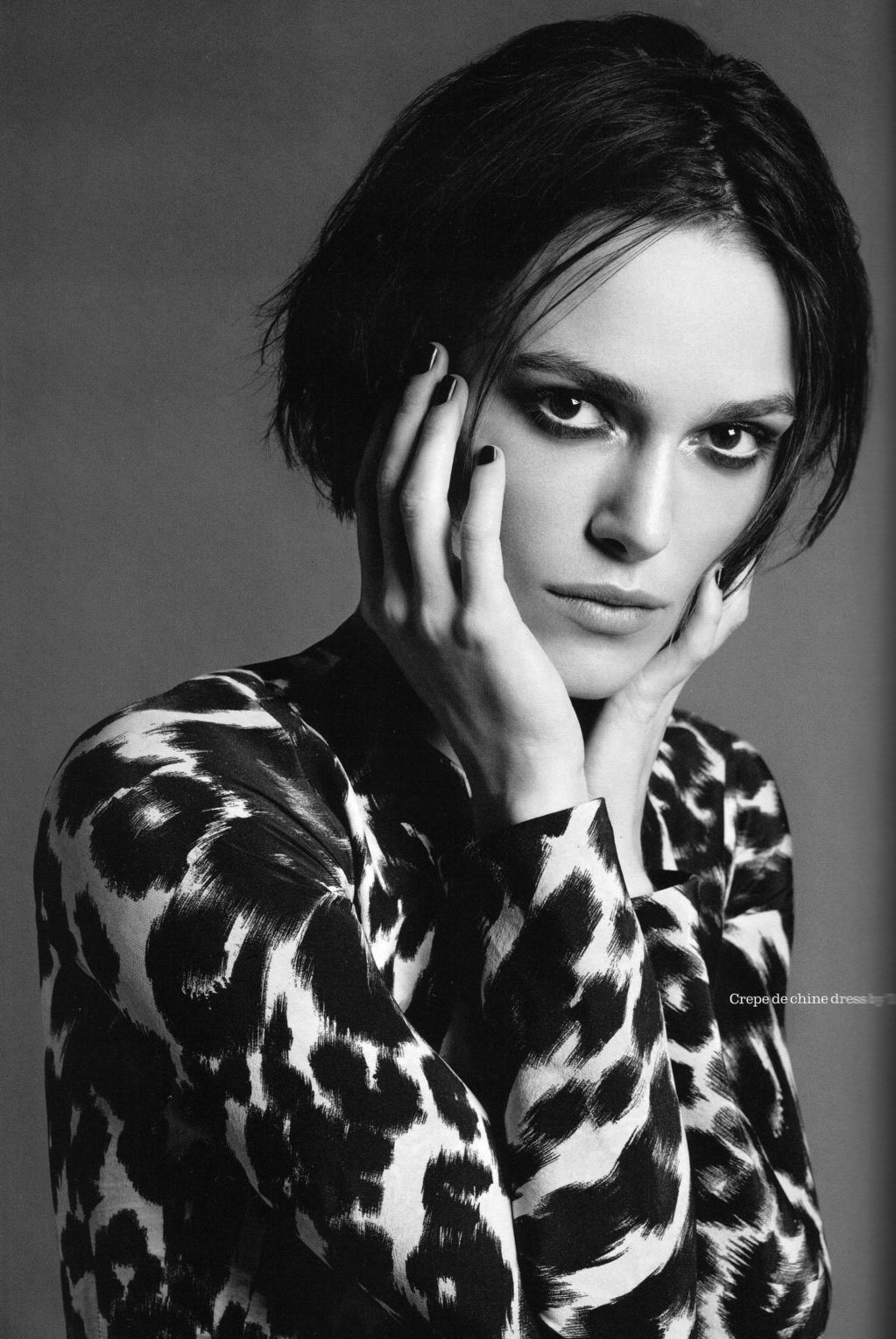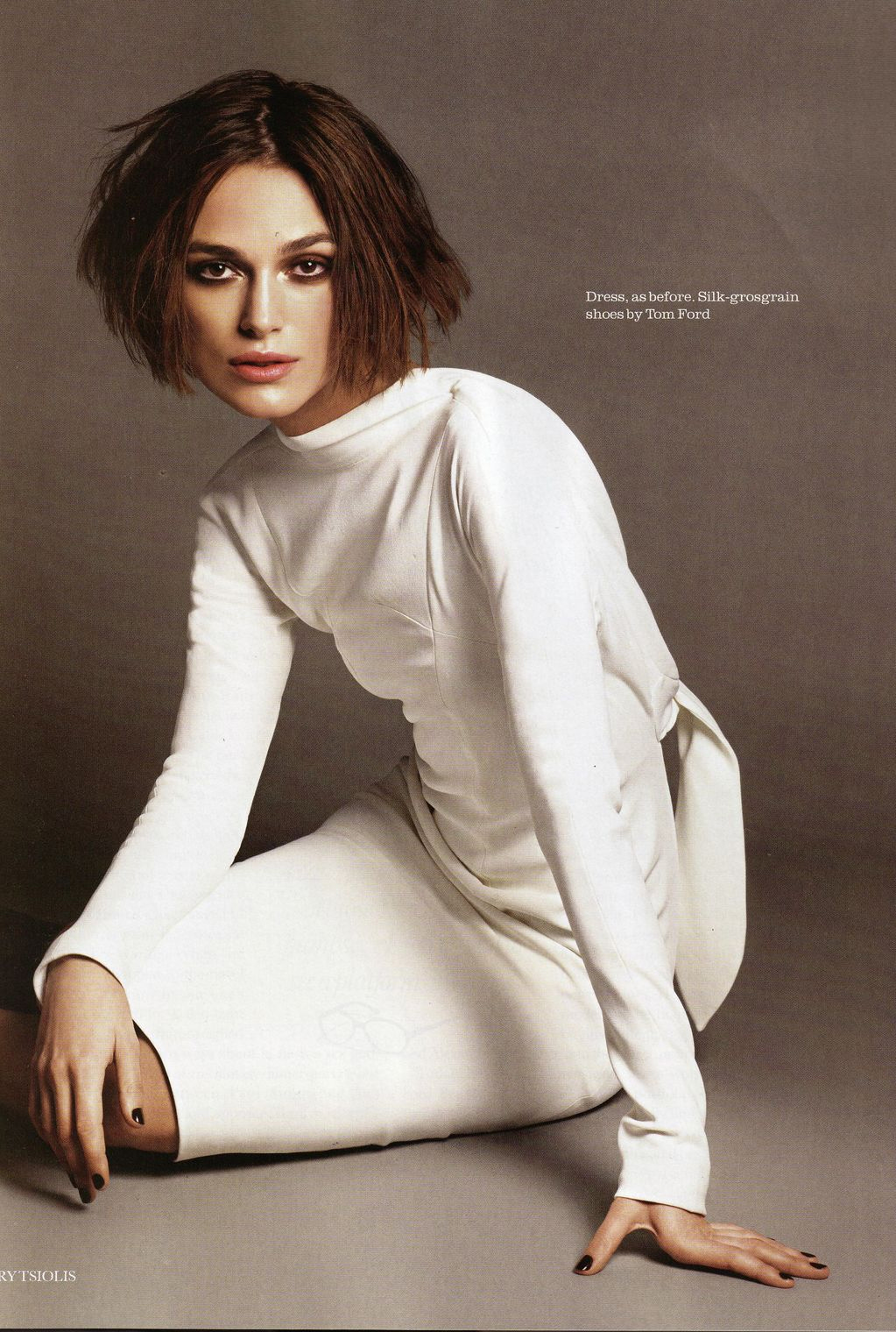 Elle UK scans courtesy of The Fashion Spot.