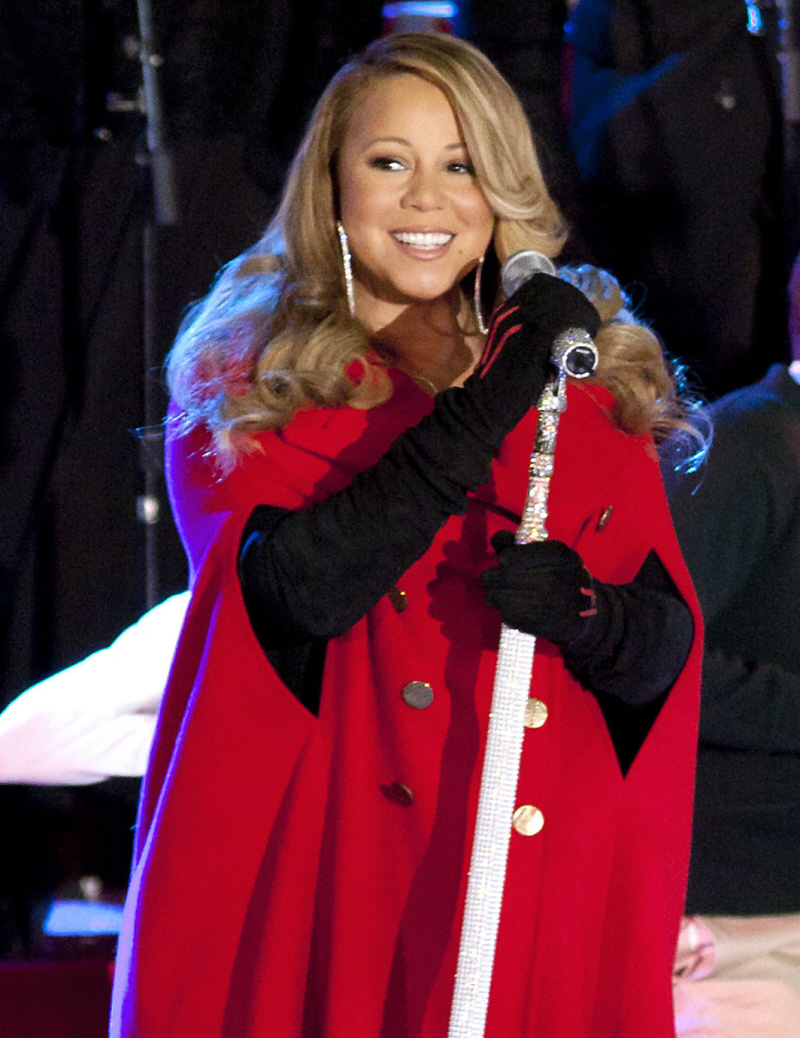 Life & Style is "confirming" the gender(s) of Mariah Carey and Nick Cannon's twins. Only it's not a "confirmation" from either Mariah or Nick, it's just some random gossip from "a friend of the couple". Still, I want to believe this, just because a boy and girl would mean that we still get to have fun, Mariah-style, with naming the girl. A name using some kind of variation of Princess Pinky Sparkles Glitter Kitten Sugar. Something like that. And now we get to dream of boy names too! Nick will probably put his foot down when naming the boy, though. I bet the boy gets a somewhat normal name. Like D'Hermes Nicholas Sandcastle.
"There were fan contests on Twitter about what gender they are and rumors about them being two boys or two girls — but nobody guessed this!" — MARIAH CAREY TO LIFE & STYLE ON HAVING A SON AND A DAUGHTER

Life & Style can exclusively confirm that Mariah Carey and husband Nick Cannon are expecting a boy—and a girl! "It's all about pink and blue these days," a friend of the couple tells Life & Style. "It's truly going to be a dream come true for them. They get a son and daughter."

And Mariah couldn't be happier. "Even before we announced it was twins, I was trying to keep everything genderneutral because I didn't want to impose an identity on them too soon," Mariah tells Life & Style with a laugh. "There were fan contests on Twitter about what gender they are and rumors about them being two boys or two girls — but nobody guessed this!"

Nick first revealed in December that the couple were having twins. "In order for my wife and I to have our life, we need to be up front and I need to be able to share things with you and be real," he said on his radio show. "I didn't even tell my wife I was gonna do this. I'm probably gonna get yelled at for not getting permission. We're having twins!" They're set to welcome their bundles of joy in April. "It's been a long journey—but a happy one," says mom-to-be Mariah.
[From Life & Style]
Yeah, Mariah doesn't explicitly say it's a boy and girl, but it's a solid guess. Meanwhile, Nick spoke to People Magazine about Mariah and food (of course!):
Eating for three would make any appetite skyrocket. With twins on the way, songbird Mariah Carey has been whipping up some delicious home-cooked meals every night, says husband Nick Cannon. Only it's the father-to-be who's packing on the pounds.

"Last night we had smothered pork chops, collard greens, red beans and rice and a pecan pie with homemade whipped cream," says Cannon, 30. "She cooks it, tastes it, but instead of laying up and eating it, I end up eating it. I think she craves it, but once she cooks it and smells it then the cravings go away."

One thing she is eating? Kellogg's Crunchy Nut cereal. "We have a lot of it!" says Cannon, who helped launch the new breakfast food in L.A. on Saturday.

Something else Carey, 40, has plenty of these days? Time to relax at home. With a routine consisting of swimming a few times a day and "decorating and designing" their twins' nurseries — "We're building nurseries in both L.A. and New York" — the comedian, who will shoot his first live stand-up special at the Palms, Las Vegas on March 5, says Carey is "extremely healthy and getting her Martha Stewart on."

They've even narrowed down names for their twins. "They won't be crazy names like Carburetor or something," he says. "But they're definitely unique."
[From People]
Oh, they already have names picked out! My guess is that the names will have something to do with food, don't you? Rasberry Marshmellow Sugar Cannon and Blueberry Cornflake Cannon.
Also – I'll buy that Nick is putting on "sympathy pregnancy weight" too, but I don't buy that Mariah isn't having fun with all she can eat now.
UPDATE: Life & Style's rep just sent me an email pointing out that this is a hard confirmation – Mariah is DEFINITELY confirming that she's having a boy and a girl!!! I'm so happy for her, I really am.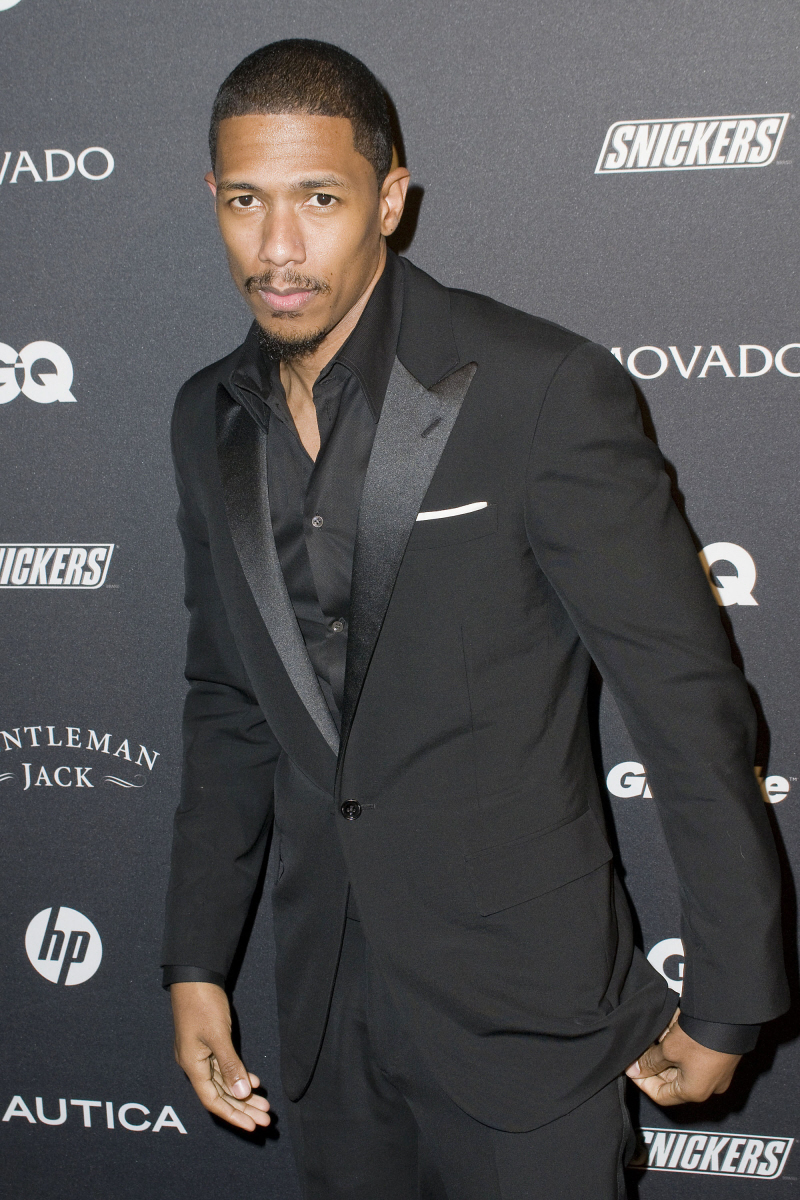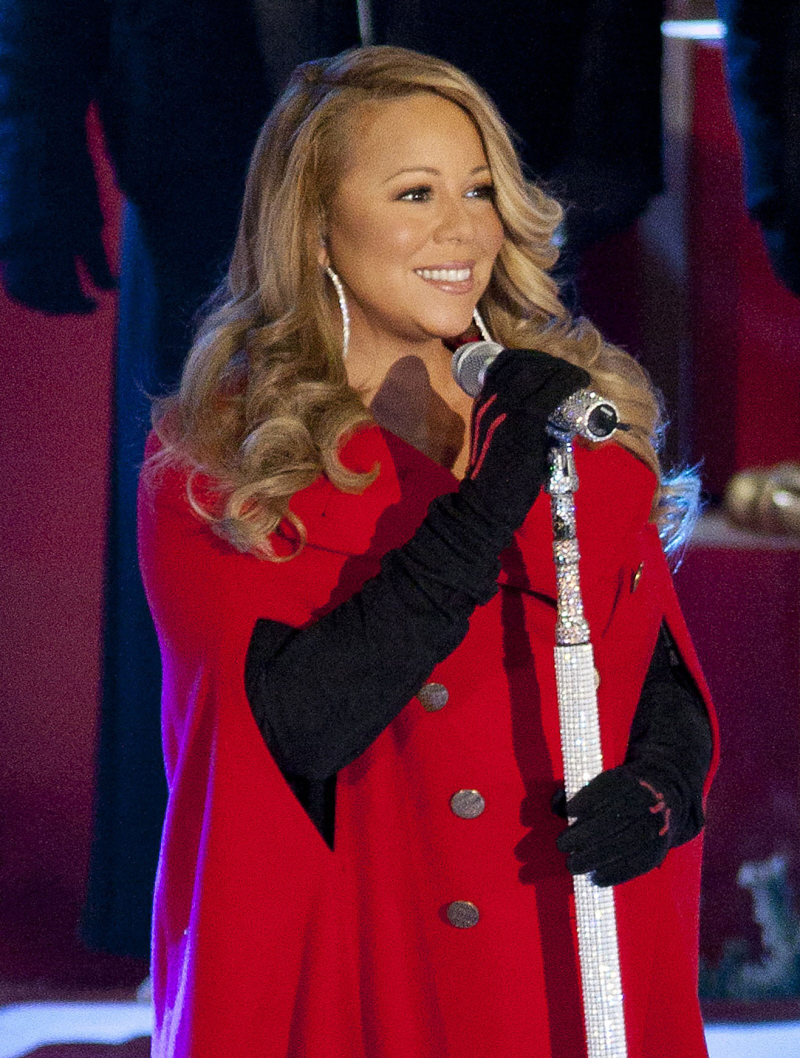 Photos courtesy of WENN.