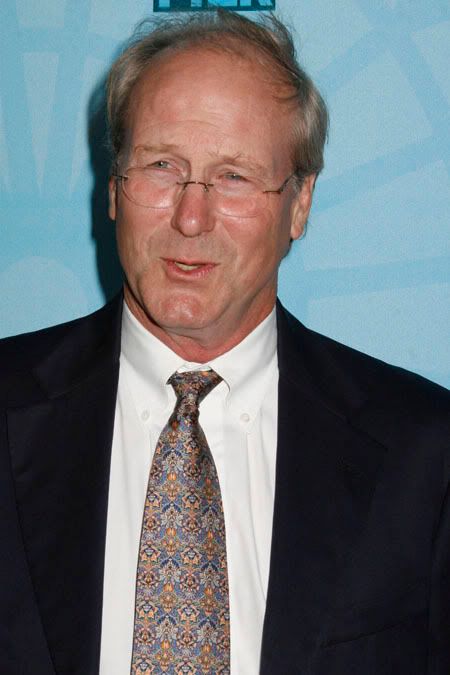 Respected actor William Hurt, who reportedly gave up alcohol years ago, is hitting the sauce again- and starting a ruckus. Hurt is in New York filming the FX series "Damages" with fellow "Big Chill" co-star Glenn Close, and apparently he's found a favorite watering hole to get soused in. Patrons of the Jack the Horse Taven in Brooklyn report that Hurt has been drinking there nightly, and his most recent visit ended with him groping another man's genitals and getting hostile when the bartender shut him off.
Now we know why they call him William "Hurt."

The Oscar-winning actor grabbed a male customer by the "private parts" and manhandled a bartender during a bizarre booze-fueled display at a New York tavern recently, an eyewitness told The Enquirer exclusively.

Hurt, 58, had been patronizing Jack the Horse Tavern in Brooklyn Heights, NY, nearly every night for several weeks up until his bizarre meltdown, according to Tavern staff. Everything had been fine until that fateful evening.

"I have never seen anyone behave the way he did that night," said the eyewitness.

"It was well after midnight when he arrived. He was drinking scotch and he proceeded to talk to the customers at the bar about his life as a film star.

"He said that when he worked on a film with Ted Danson, the first thing he did was grab Danson by the private parts and ask him, 'Do you trust me?'

"Then he actually demonstrated this on some guy at the bar! The man fled afterward."

When other patrons started to leave, the bartender refused to serve more alcohol to the "Big Chill" star.
[From The National Enquirer print version, Sept. 15, 2008]
Apparently, when the bartender shut Hurt off, he got nasty, and ended up verbally assaulting and crushing the man's hand, refusing to leave until the place closed down. Hopefully, this was an isolated incident brought on by too much scotch. William Hurt does seem like an intense guy- someone with some demons to deal with. No police were called, but it's doubtful that the actor will be welcomed back to that tavern again anytime soon.
William Hurt is shown on 7/14/08 at the Fox All-Star Party At The Pier in Santa Monica. Credit: WENN