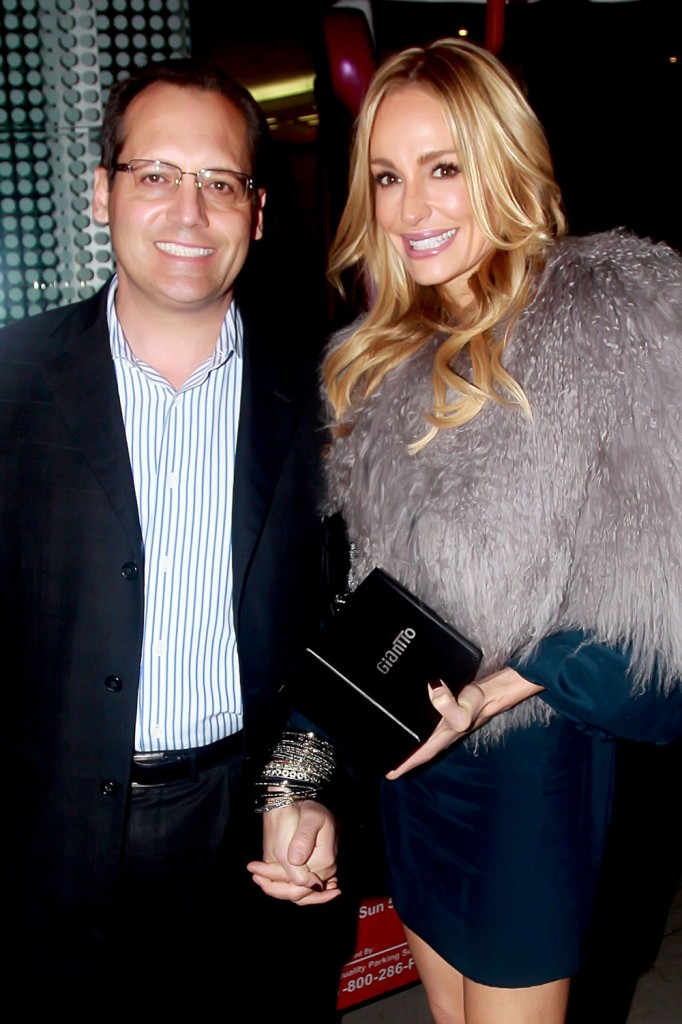 The fakest of the very fake catty women on the Real Housewives of Beverly Hills has to be Taylor Armstrong. She chased after her socially inept husband for his money, sucks up to all the women who have more influence than she has, and bullies Kim, the weakest and shyest cash member. Thanks to all of you who pointed out in the comments that Taylor's husband declared bankruptcy five years ago, that they're renting their house, that Taylor is a drunken famewhore (link leads to video of her with oompa loompa publicist Elliot Mintz) and that she's invented parts of her past and has always been an entitled piece of work.
So it's ripe to hear from this woman, who held a $60,000 birthday party for her four year-old, that she's been hurt by people calling her out on her bullsh*t and just wants to "go back to being a snack mom at school." If that's the case, why doesn't she stop doing Real Housewives? You know we're going to see her slug lips next season no matter what she says about how she's still thinking about it.
"It's not easy having your life on television for people to judge you and feel like they can evaluate your life because you put it out there," she said in Dallas on Saturday at the Style Icon gifting lounge, which catered to celebrities in town for the Super Bowl. "It's been a little harder than I thought. Sometimes people aren't very kind."

On the other hand, Armstrong, whose troubled marriage to Russell was a storyline on Real Housewives, says that her relationship is stronger now that they have weathered a rough patch in such a public way.

"Reality TV has a way of fast-tracking everything in your life," she said. "[Russell and I] had to observe that we'd lost touch with one another. It was good for us in the respect that it forced us to pay attention. It wasn't easy going through it, but now, in the end, it's been helpful. We were able to say, 'We really have lost touch with each other. We need to do something.' "

Armstrong admits having regrets when it comes to the drama between her and costar Kim Richards. "I feel pretty good about everything – except my conflict with Kim," Armstrong said. "I wasn't really aware that she was going through as many personal challenges as she was, because I wasn't really privy to that. So I feel bad about our conflicts. I wish I'd known then what I know now. But it's life. So I wish her the best and I'm absolutely here if she needs anything."

As for costar Camille Grammer – perhaps the most controversial Housewife on Beverly Hills – Armstrong is also sympathetic.

"To go through such a public divorce with small children … I feel really bad for her that she went through all of that while filming a reality show," she says. "Because that's enough stress as it is."

Given all that happened on the show's first season, Armstrong is still unsure of whether or not she'll appear in a second.

"Every other day I think, 'I just want to go back to being a snack mom at school,' " she said. "Back then my biggest concern in my week was whether I had to be room mom. So we'll see."
[From People]
Taylor was lying through her fake teeth when she said that she'd worked things out with Russell on their vacation. She was just upset because the show made it obvious that her marriage was a sham and that Russell can't deal with social situations. If she found a wealthier guy who was willing to put up with her she would leave him in a second. As it is, women like Taylor are a dime a dozen in Beverly Hills, where they desperately try to cling to their wealth and youth and end up looking as artificial as the things they hold most dear. She's not going to leave Russell and give up their grifter lifestyle. People think she's just as rich and privileged as the women whose asses she kisses. Victory is so close she can almost taste it.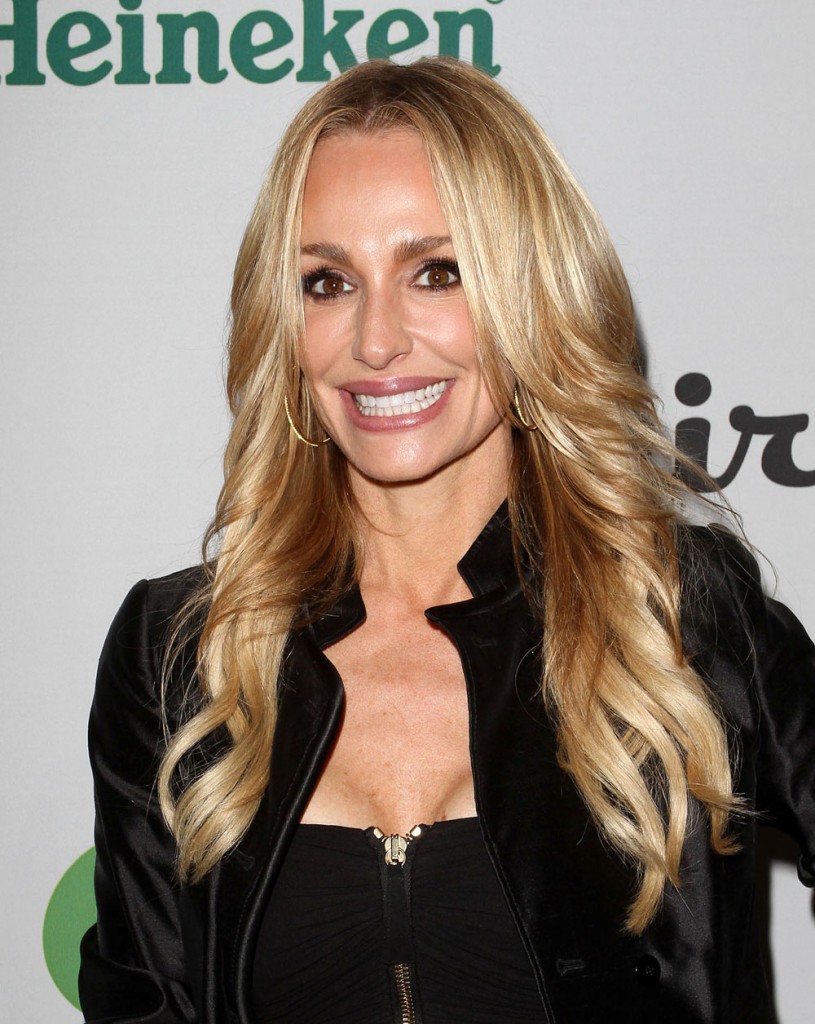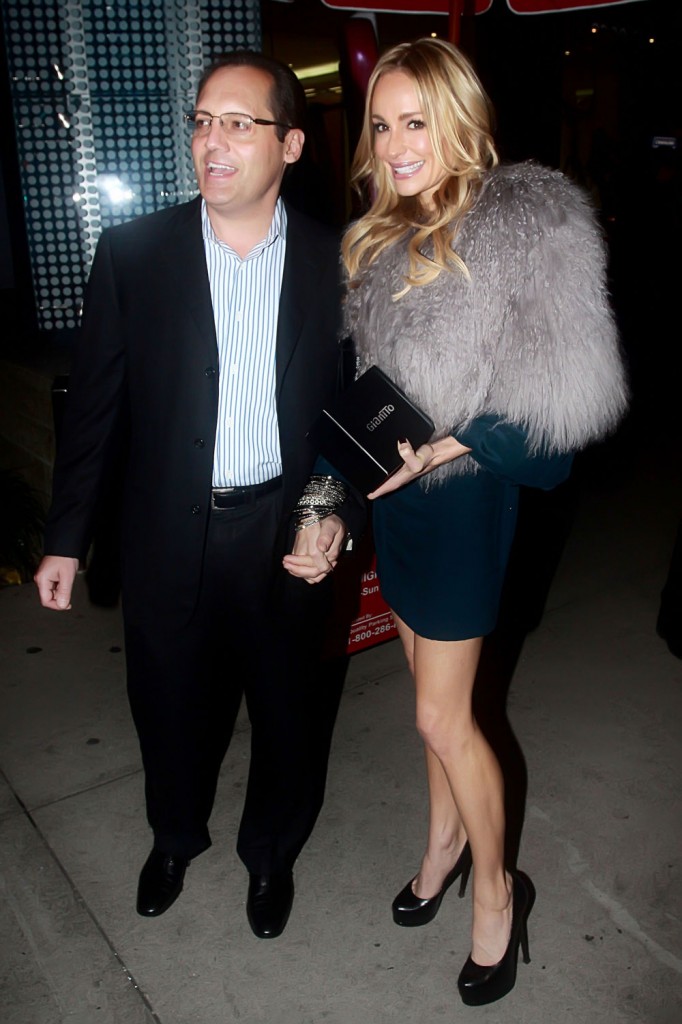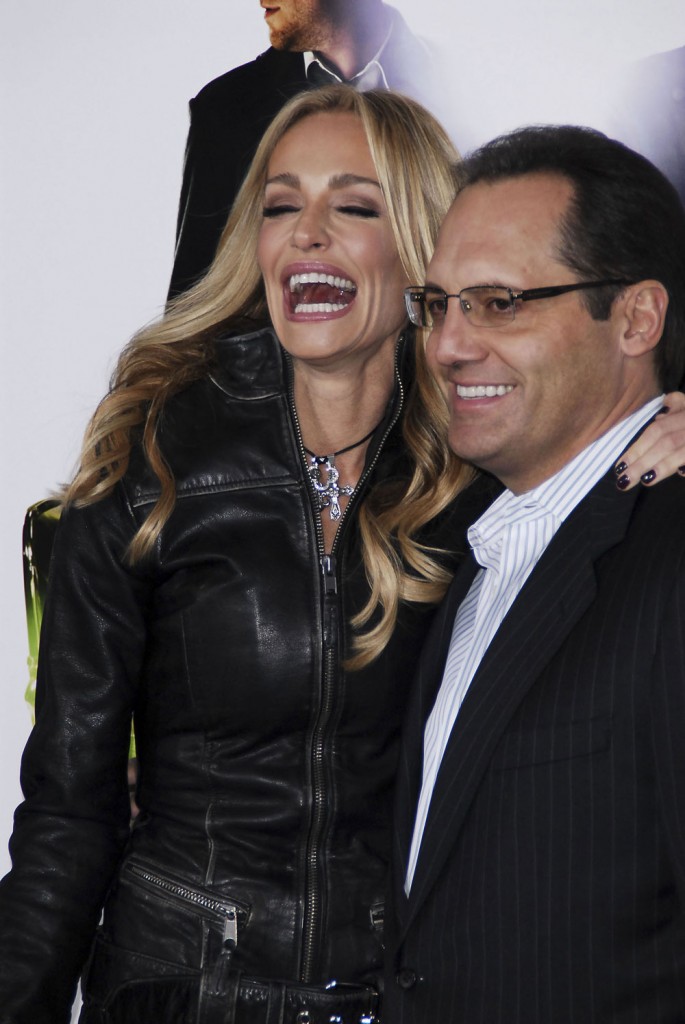 Photo credit: WENN and Fame