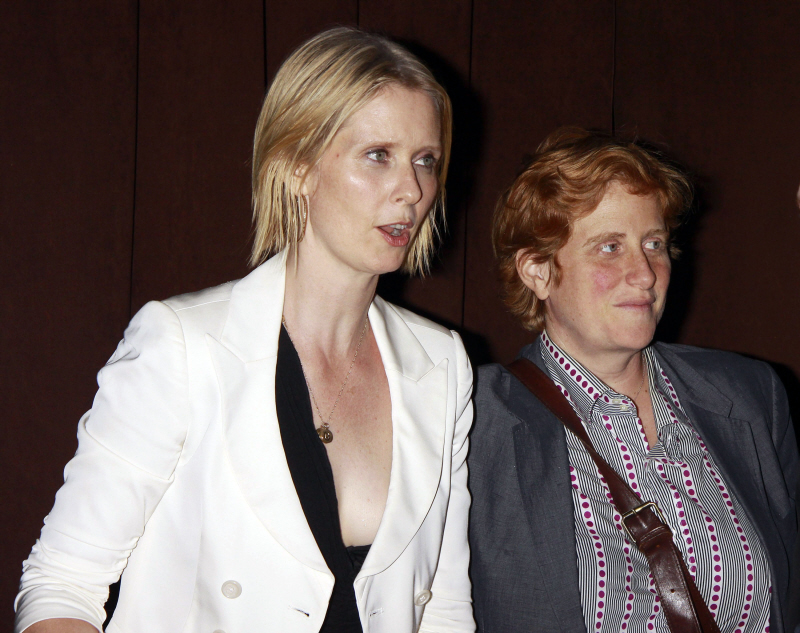 At this point, Michael K's name for Christina Marinoni is so ubiquitous, I can only think of her as Rojo Caliente. Anyway, Cynthia Nixon and her partner, Rojo, have welcomed a son into their family. Apparently, Rojo got pregnant and she gave birth yesterday. Did anyone know that she was pregnant? I had no idea. They really kept that under wraps. Cynthia and Rojo named the boy Max Ellington… a nice little hipster name.
It's a boy for Cynthia Nixon and Christine Marinoni!

Marinoni gave birth to the couple's son, Max Ellington Nixon-Marinoni, on Monday, Feb. 7, Nixon's rep confirms.

"Christine and baby are doing great," her rep tells PEOPLE.

Nixon, 44, and Marinoni, 43, began dating in 2004 and announced their engagement in 2009. The Sex and the City star has two children, Samantha, 14, and Charles, 8, from her previous relationship with photographer Danny Mozes.
[From People]
Congratulations to Cynthia and Rojo! Miranda was always my favorite – the most realistic of all of the Sex and the City characters. And Cynthia played her perfectly – although I think leaving her male partner and hooking up with Rojo (who was Cynthia's jumpoff, if you remember) probably meant that Cynthia's public image took a hit. I remember the promotional rounds for the two Sex and the City movies – Cynthia barely spoke, barely gave any interviews. It's like if "mainstream America" realized that Cynthia was romantic with Rojo – to the point where they're raising three kids together now – would kill the romance of SATC. Dumb! Cynthia is a really cool chick, and I'm betting that Rojo is pretty awesome too.
UPDATE: CB wanted me to point out that it's not that Cynthia was "hiding" her relationship with Rojo – she wasn't, and she did give a few interviews, including a major one to The Advocate, during the SATC 2 promotional rounds. My take was just that it seemed like Cynthia was kind of pushed aside and passed over in favor of the heterosexual SATC ladies, at least as far as media went.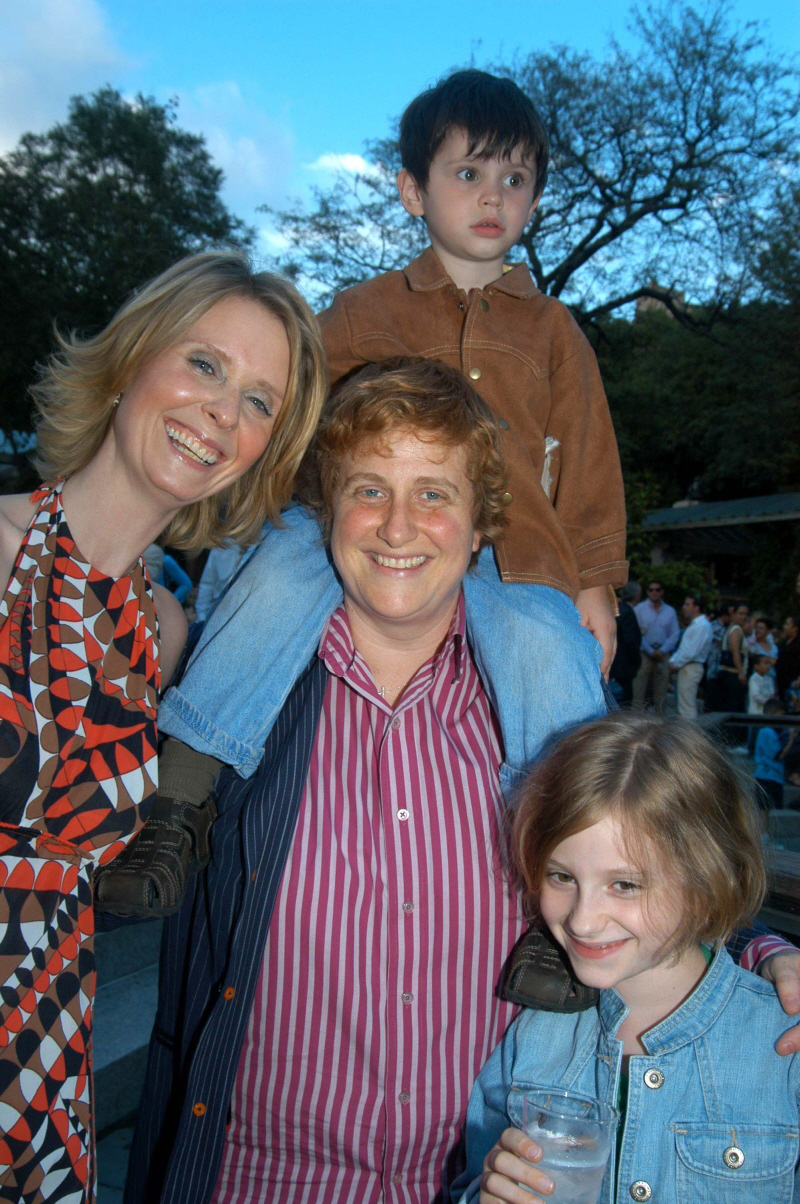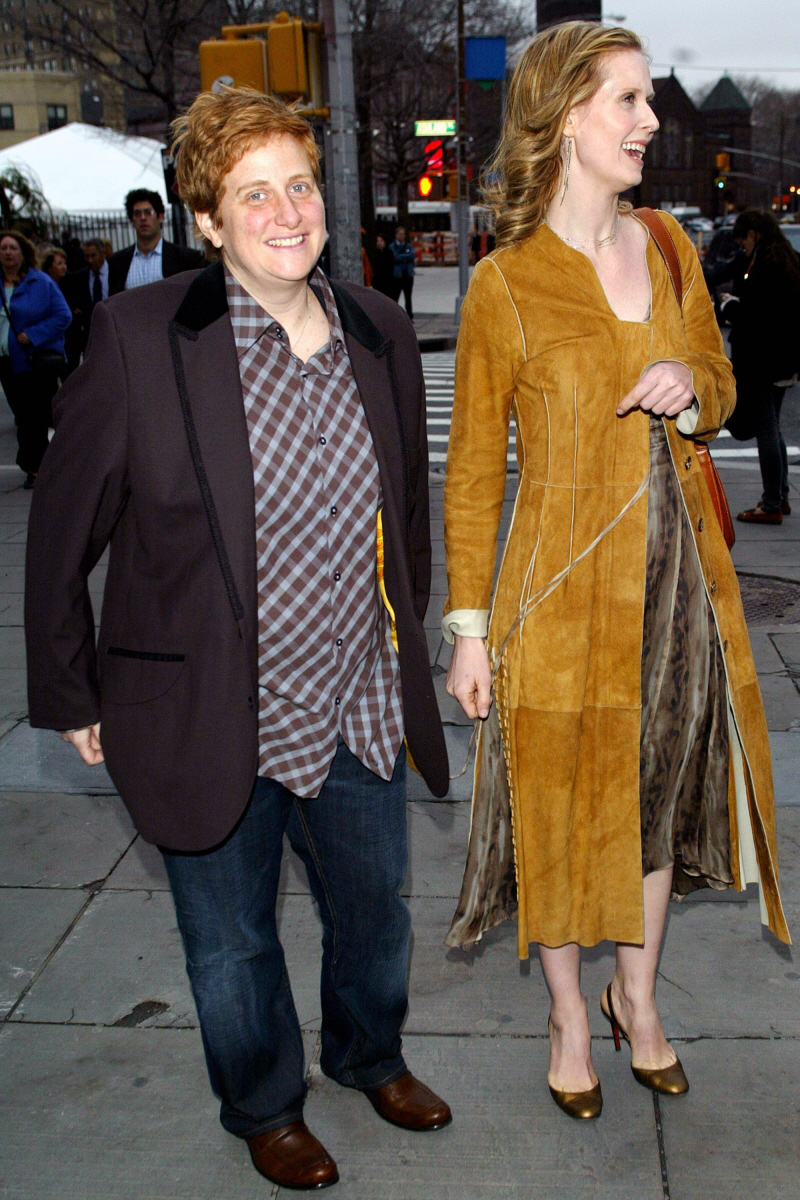 Photos courtesy of WENN.