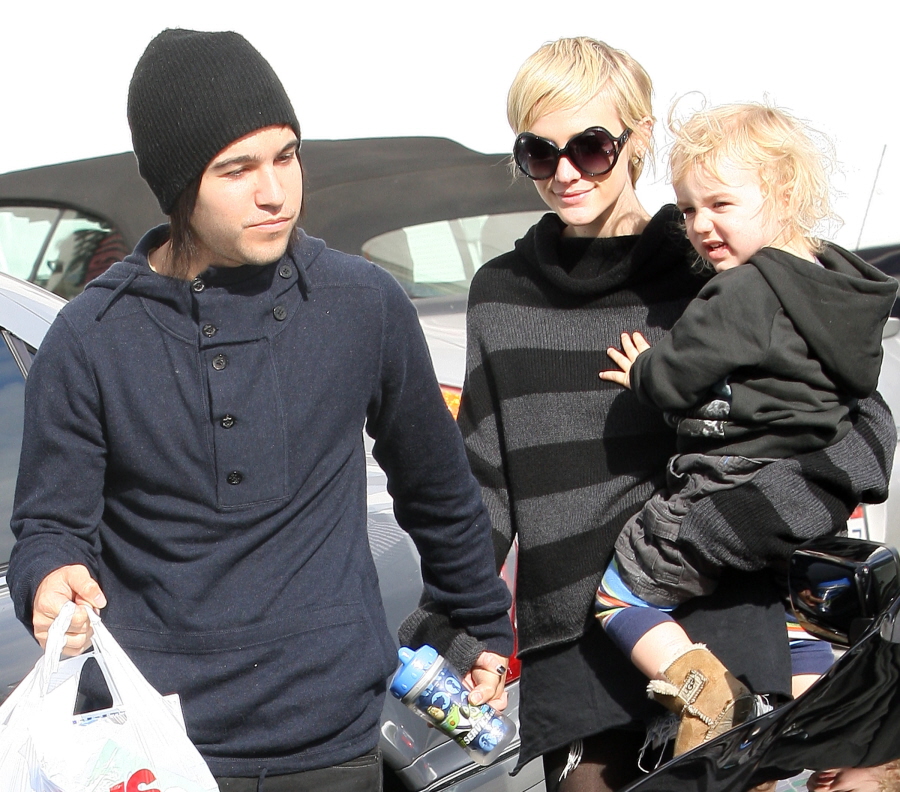 As we discovered yesterday, Ashlee Simpson and Pete Wentz's marriage is no more. She filed for divorce, and she's asking for joint custody of their son Bronx, as well as spousal support. Ashlee got the first word on why they were splitting too – Camp Simpson leaked that it was all because of Pete's "erratic behavior." Then Camp Wentz released his side: they just grew apart and his love of music and touring was a factor, and there were no third parties involved. Also, TMZ reported that Pete tried to talk Ashlee out of filing for divorce, to no avail. Us Weekly has some theories too:
Wedded bliss didn't last very long for Ashlee Simpson-Wentz and Pete Wentz.

Although the couple's Wednesday divorce announcement came as a shock to many, insiders saw trouble brewing way back in June 2009 — when Ashlee, 26, and Pete, 31, were married for a mere 13 months, and prone to explosive blowouts often punctuated by alcohol.

At issue? Balancing their professional and romantic lives with the pressures of parenting an infant son, Bronx, then 7 months. At the time, the duo fought "constantly," and singer-actress Ashlee was "seriously considering leaving him," one insider said.

Things boiled over at a June 1 party — where a visibly drunk Ashlee got into a nasty public spat with Michelle Trachtenberg, Pete's ex girlfriend.

Simpson-Wentz was "reverting to drinking and going out, because she is sick and tired of her life," another pal said. The alcohol was "an outlet for her unhappiness, and Pete is getting fed up."

After hanging out in the same social circles for years, the couple got romantic in late 2006 — and raced to the altar in May 2008, when she was 3-months pregnant.

"Ashlee loves Bronx but jumped into marriage and having a baby too quickly," one pal told Us. "They feel they got trapped in a situation they were too young for."

In Wednesday's statement released by their spokesperson, the couple said: "We remain friends and deeply committed and loving parents to our son Bronx, whose happiness and well-being remains our number one priority."
[From Us Weekly]
E! News has an exhaustive timeline of their courtship, marriage and split here – and after I read through it, I understood a little bit more why this union had so many problems. They spent a lot of time apart, and while they were away from each other, they did a lot of solo partying. Also: Ashlee cannot hold her liquor! In most cases, I would say that the dude would be the one going buck wild post-split, but my theory is that we're going to see a lot of photos of Ashlee out in clubs, partying her ass of in the months to come. Maybe even a rehab visit? I wouldn't rule it out.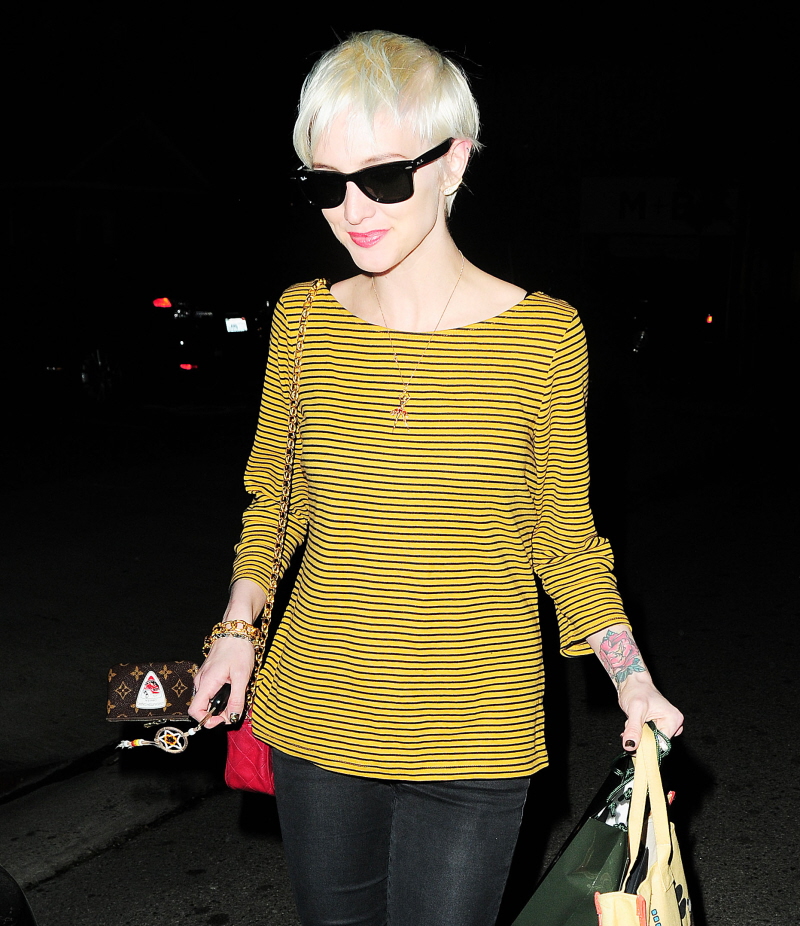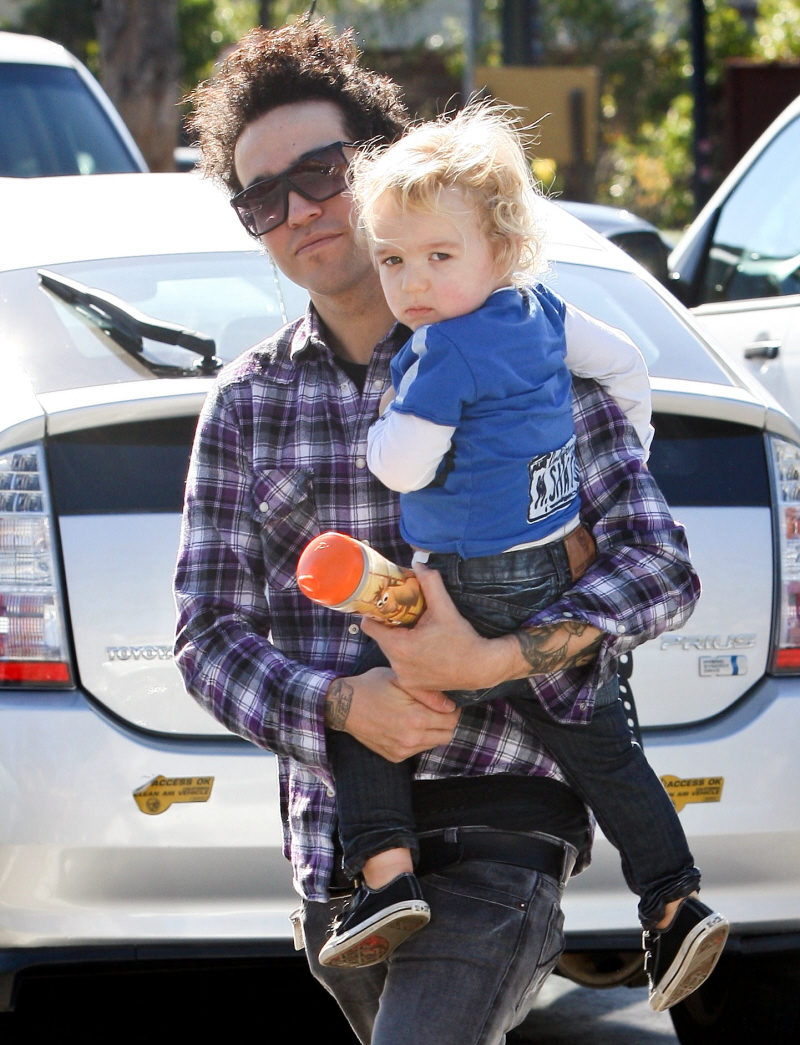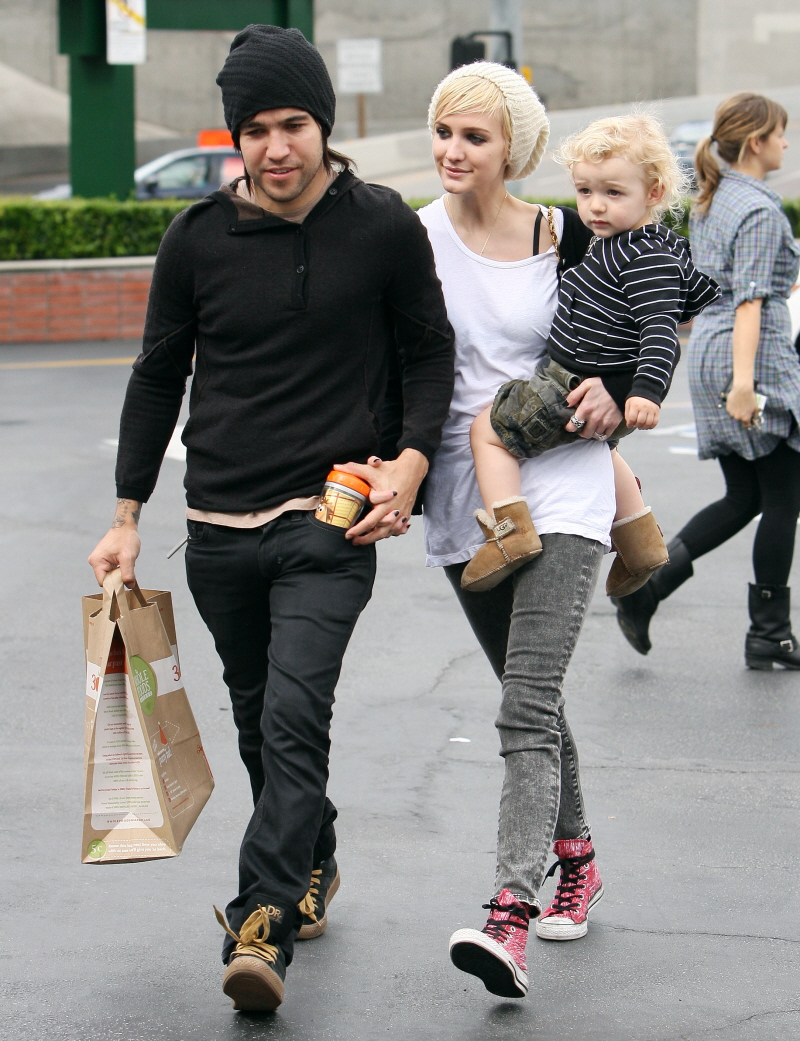 Photos courtesy of Fame.