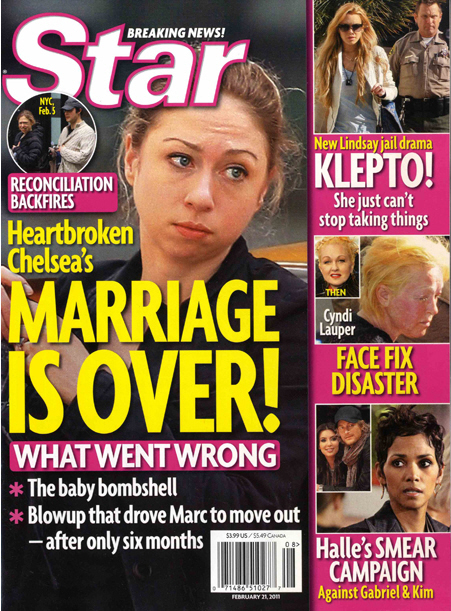 CB and I were divided about whether anyone would be interested in all of the Chelsea Clinton gossip that's been happening over the past few weeks. Last week (or the week before, whatever), the Enquirer seemed to start things off when they claimed that just a few months in, Chelsea's marriage was in tatters:
CHELSEA CLINTON's new husband walked out on her after a knock-down, drag-out fight over starting a family, sources say, and now the former first daughter wants an annulment!

Just six months after marrying into the Clinton clan, Marc Mezvinsky has quit his cushy Wall Street job to be a ski bum in Wyoming, leaving a devastated Chelsea behind in their New York apartment, insiders say.

"Marc has us ALL worried. I think he's clearly undergoing a crisis," said Marc's first cousin, Andrea Mezvinsky. "He's known Chelsea for a long time, but I think he's having trouble coping with the pressure of being in the spotlight."

Now Chelsea, 30, is begging her parents – ex-president Bill and Secretary of State Hillary – to straighten out her marital mess, sources say.

"Chelsea has asked her mother and dad if they could help her get an annulment," a close source told The ENQUIRER. "She's heartbroken, but she isn't afraid to end the marriage. She regrets now that she ever married Marc."
[From The National Enquirer]
Of course there was a denial – straight to People Magazine. A family friend of told People, "The happy couple are happy. Any report suggesting there is trouble in the marriage is absolutely false." BUT – People ended up confirming certain points of the Enquirer's reporting – Marc quit his job and he's now spending his "free time" skiing in Wyoming while Chelsea pursues her PhD at New York University's Wagner School of Public Service. People notes that Chelsea "is visiting him there when she can" and "A rep for Chelsea declined to comment." Interesting…
And now Star Magazine has put the drama on their cover this week! According to Jezebel's tabloid-round-up, an insider tells Star: "Marc made a mistake getting married because he simply wasn't ready… He pretty much told her he does not see kids in his future." And Chelsea is "dying to be a mom." Chelsea and Marc have known each other for decades, and whoops, Marc is already back in New York with Chelsea because they were together at the AmFar event last night. Marc looks sheepish. Like Bubba threatened him with a bat. So… a big to do over nothing?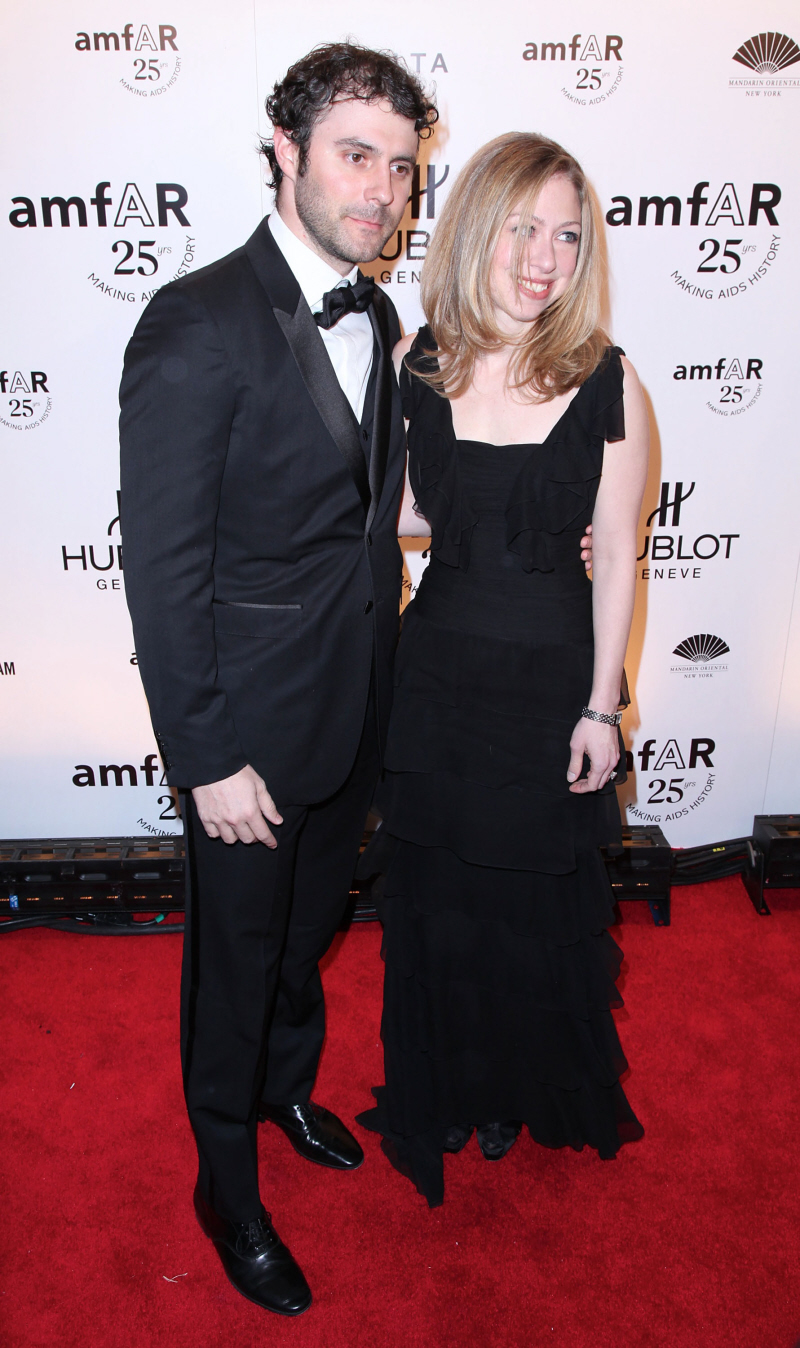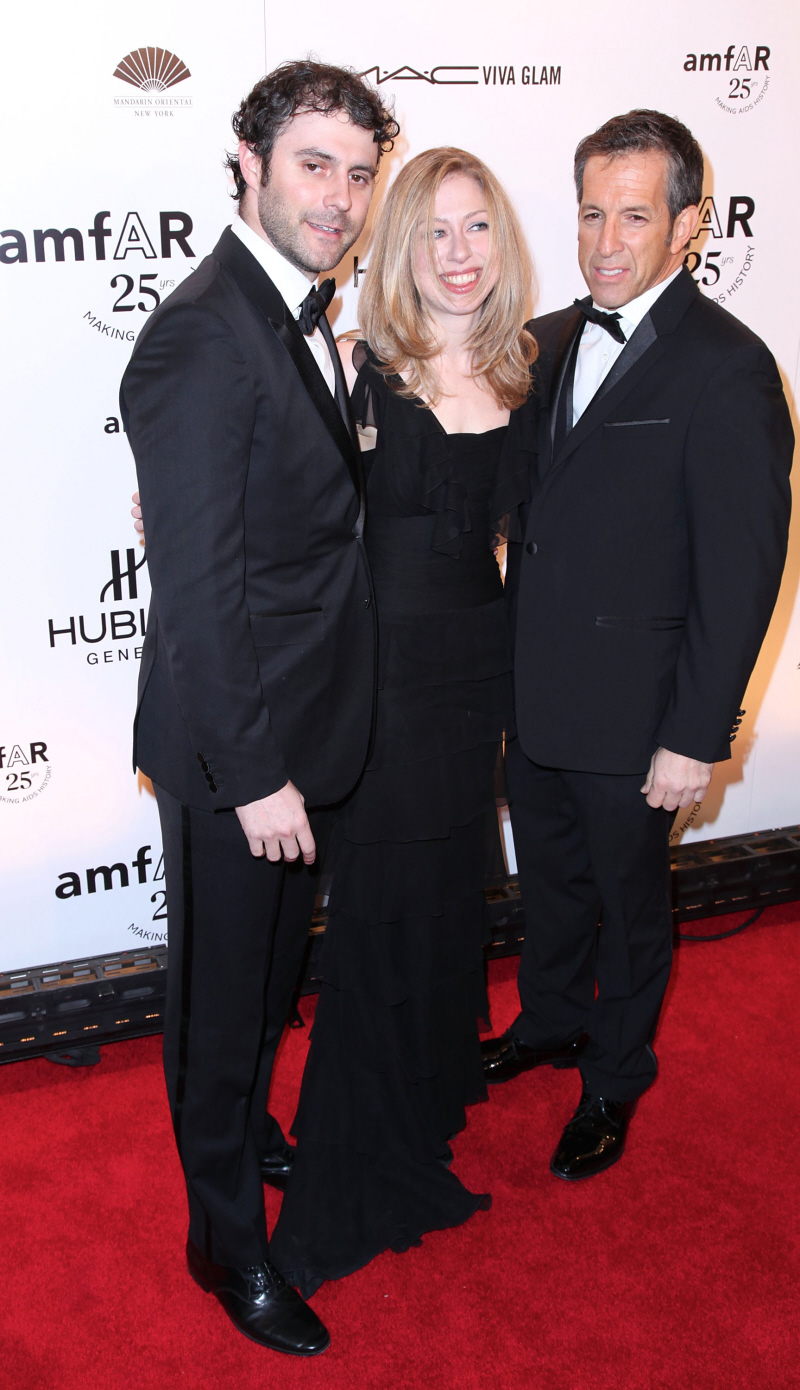 Photos courtesy of WENN.