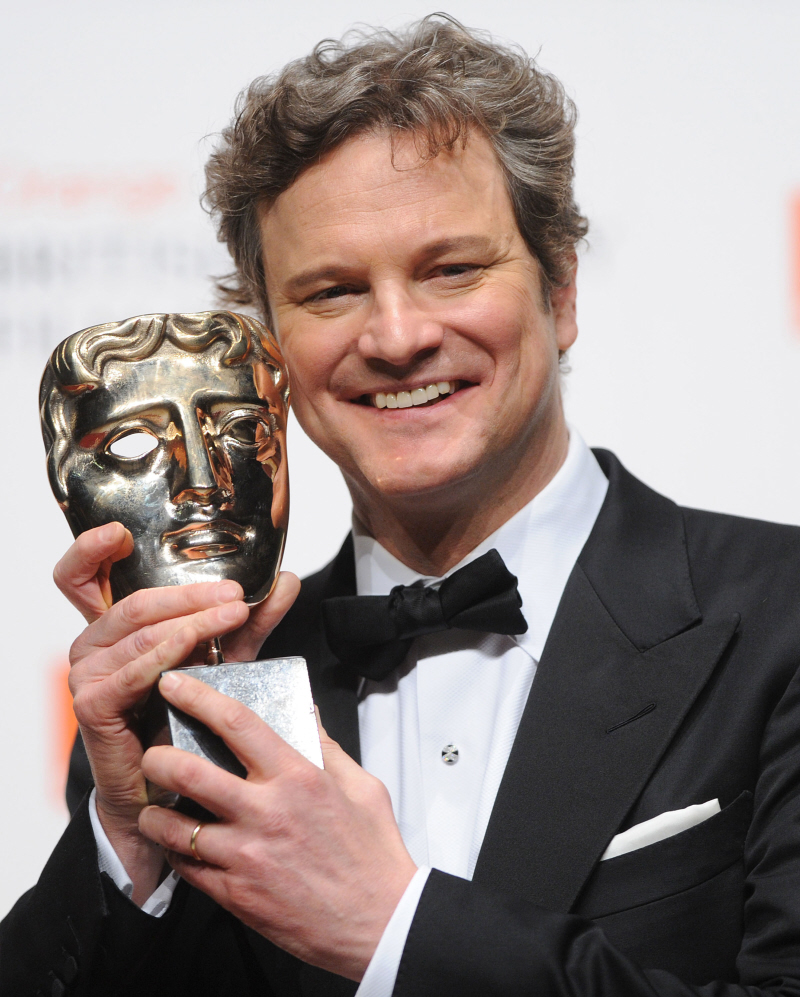 Sunday evening wasn't just about screeching music at the Grammys! Across the pond, it was BAFTA night. The BAFTAs are Britain's equivalent of the Oscars, although the BAFTAs aren't really a harbinger of the Oscars the way the Guild awards are. Generally, the BAFTAs offer more support to British films and British talent, but some Yanks do make a dent. That being said, The King's Speech did very, very well at the BAFTAs, as I expect it will do well at the Oscars too. TKS took home three of the acting awards: Colin Firth for Best Actor, and Helena Bonham Carter and Geoffrey Rush in the Best Supporting categories. It also took Best Film, Best British Film, Best Original Screenplay, and Music. Well done! Oh, and when HBC won, she said: "I'm so used to losing that it's kind of a strange feeling to win. It's very nice, but children, if you're watching, it's not about the winning. It still feels nice." Here's the list of winners, via Entertainment Weekly:
BEST FILM: The King's Speech
OUTSTANDING BRITISH FILM: The King's Speech
LEADING ACTOR: Colin Firth, The King's Speech
LEADING ACTRESS: Natalie Portman, Black Swan
SUPPORTING ACTOR: Geoffrey Rush, The King's Speech
SUPPORTING ACTRESS: Helena Bonham Carter, The King's Speech
OUTSTANDING DEBUT BY A BRITISH WRITER, DIRECTOR OR PRODUCER: Four Lions, Director/Writer Chris Morris
DIRECTOR: The Social Network, David Fincher
ORIGINAL SCREENPLAY: The King's Speech, David Seidler
ADAPTED SCREENPLAY: The Social Network, Aaron Sorkin
FILM NOT IN THE ENGLISH LANGUAGE: The Girl with the Dragon Tattoo
ANIMATED FILM: Toy Story 3
ORIGINAL MUSIC: The King's Speech, Alexandre Desplat
CINEMATOGRAPHY: True Grit, Roger Deakins
EDITING: The Social Network, Angus Wall and Kirk Baxter
PRODUCTION DESIGN: Alice in Wonderland, Robert Stromberg and Karen O'Hara
COSTUME DESIGN: Alice in Wonderland, Colleen Atwood
SPECIAL VISUAL EFFECTS: Inception, Chris Corbould, Paul Franklin, Andrew Lockley, and Peter Bebb
MAKE UP & HAIR: Alice in Wonderland
ORANGE WEDNESDAYS RISING AWARD: Tom Hardy
Yes, Tom Hardy. I can't find any photos of him, unfortunately. I'm not even sure he was there – Natalie Portman didn't even fly in to accept her award either! Boo. But as I was glancing through the backstage photos – where the winners and presenters pose together afterwards – I found some lovely photos of my darling Gerard Butler. Plus, Helena Bonham Carter was going all cougar on James McAvoy… which is something I would pay a lot of money to see. Somebody needs to put the two of them together in a movie. Also: HBC's dress was relatively normal! My theory: she's saving up the Fashion Crazy for the Oscars. I can't wait!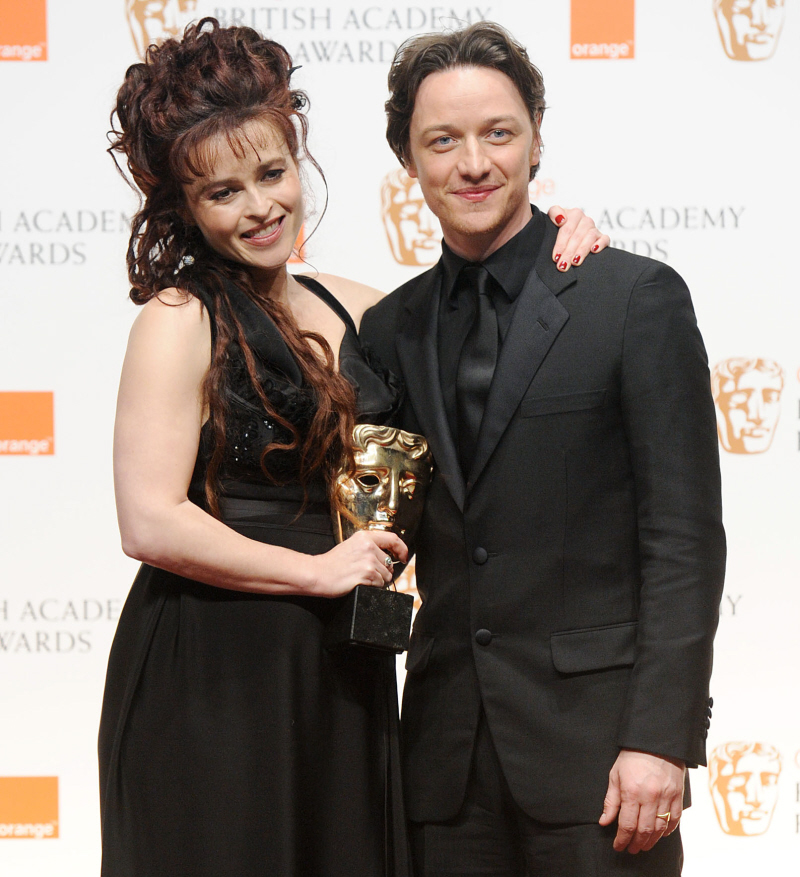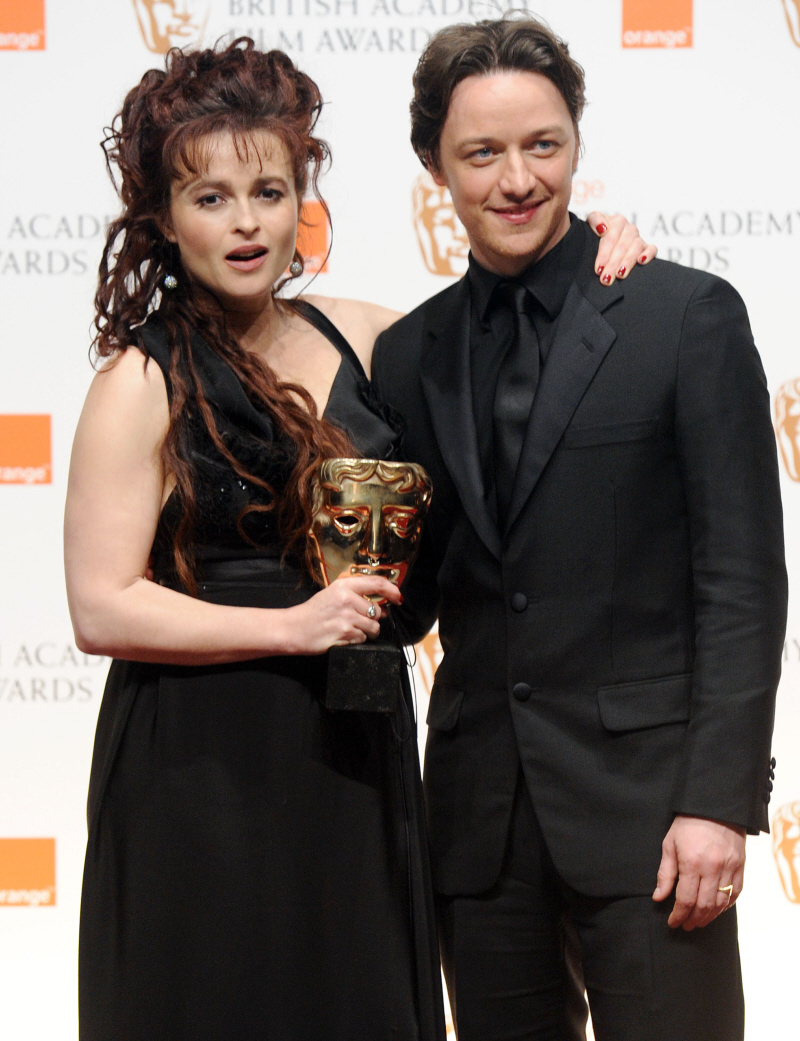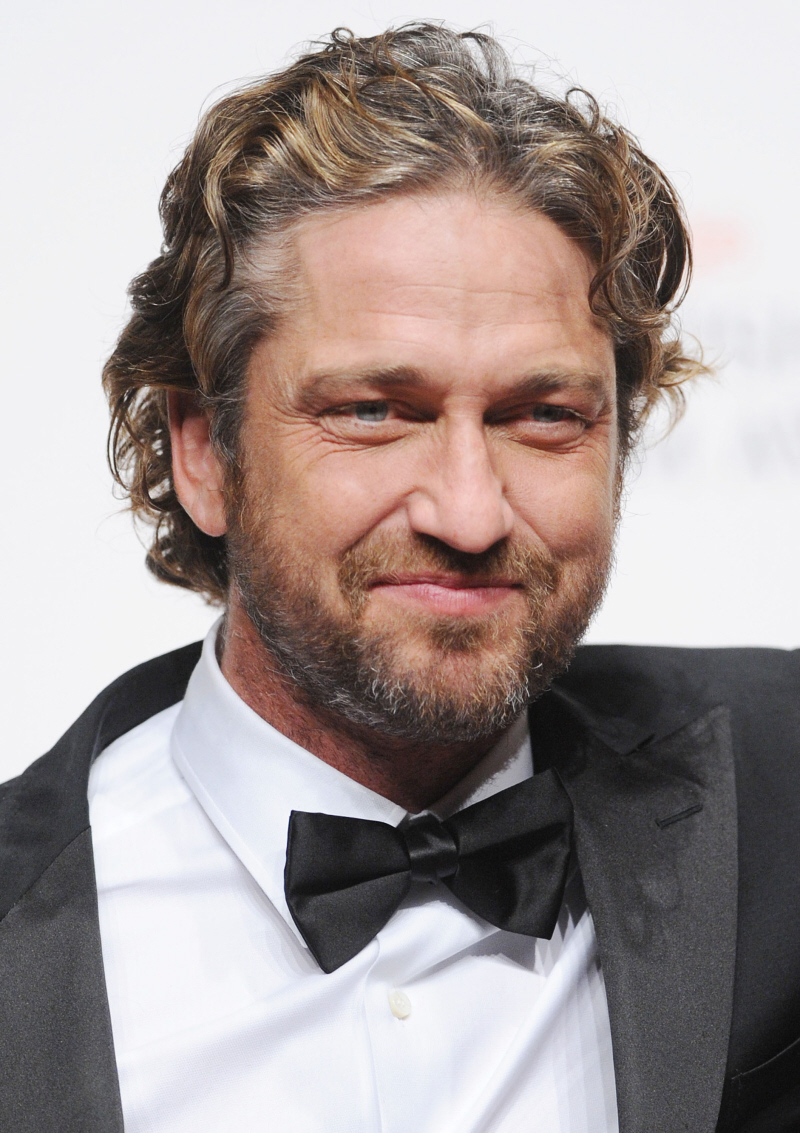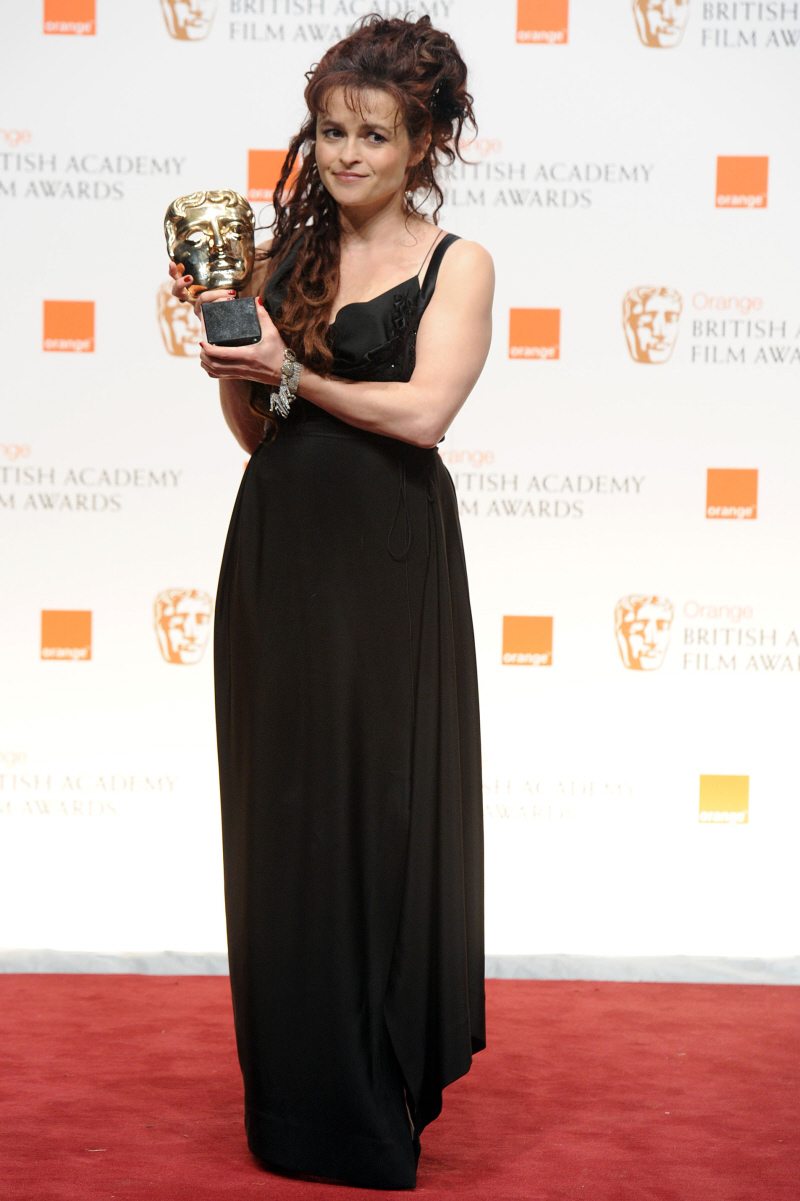 Photos courtesy of WENN.