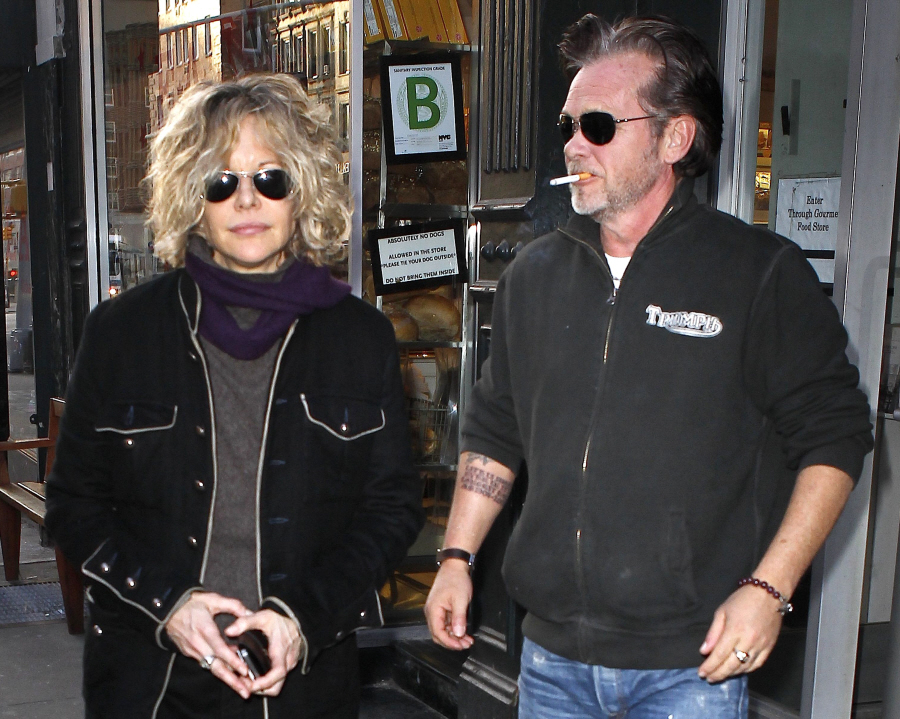 Considering that I was completely wrong in my assessment of this "crusty love" couple at the beginning, I now feel the need to believe every tabloid report about them. When John Mellencamp initially dumped his wife of 18 years, and the rumors started bouncing around that Meg Ryan was the jumpoff, I honestly thought it was crap. It wasn't. They declared their love through photo-ops, and there were lots of reports that there was some overlap between John's marriage and his relationship to Meg. And of course, when the Enquirer got a hold of John and asked him about his temperamental douche ways, and his womanizing ways, his answer was a trail of expletives. Guilty! Anyway, Star Magazine has a report about John and Meg and how they are "pre-engaged". Ugh.
Meg Ryan and John Mellencamp are headed to the altar!

"They are happily telling friends that are 'pre-engaged'," a source tells Star. John asked Meg to wait for him while he divorces his wife of 18 years, model Elaine Irwin. In the meantime, the rocker gave the actress a ring that belonged to his grandmother. And after just three months, the lovebirds are shacking up together in her Bel Air mansion.

"John's had a crush on Meg for years, so this is a fantasy come true for him," says the source. And Meg's just as in love.

"She sees a future with John," the source adds. "They're trying to be hush-hush for now, but there's no way they can hide the intensity of their relationship."
[From Star Magazine, print edition]
As I said, I'll believe it. Why not? What's surprising to me is how open this jumpoff situation has been – and I think the photo-ops prove that they're not ashamed of their crusty love. My favorite part of Star's report is "John asked Meg to wait for him while he divorces his wife of 18 years, model Elaine Irwin." Like he had to ask! Like Meg has so much to do these days.
Meanwhile, a few weeks ago Elaine spoke to Us Weekly about the split, but not the jumpoff: "The only thing certain in life is change itself…Change is good, some would say it is our greatest teacher, and I am embracing it." Sure. She must be quietly thrilled that she doesn't have to have sex with John again, right?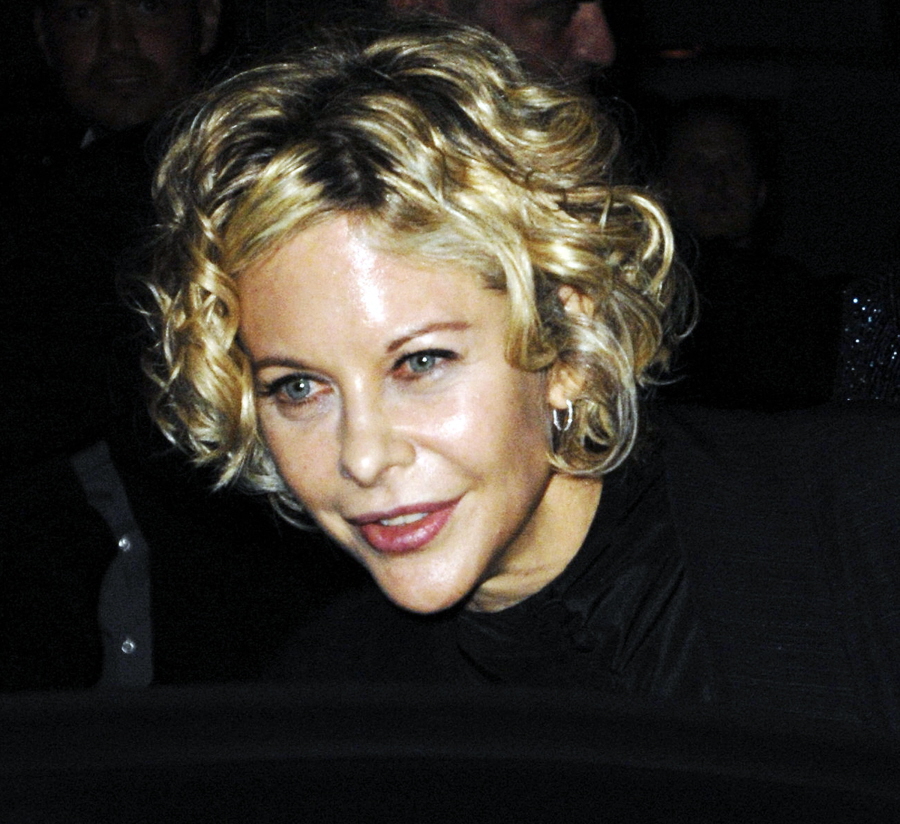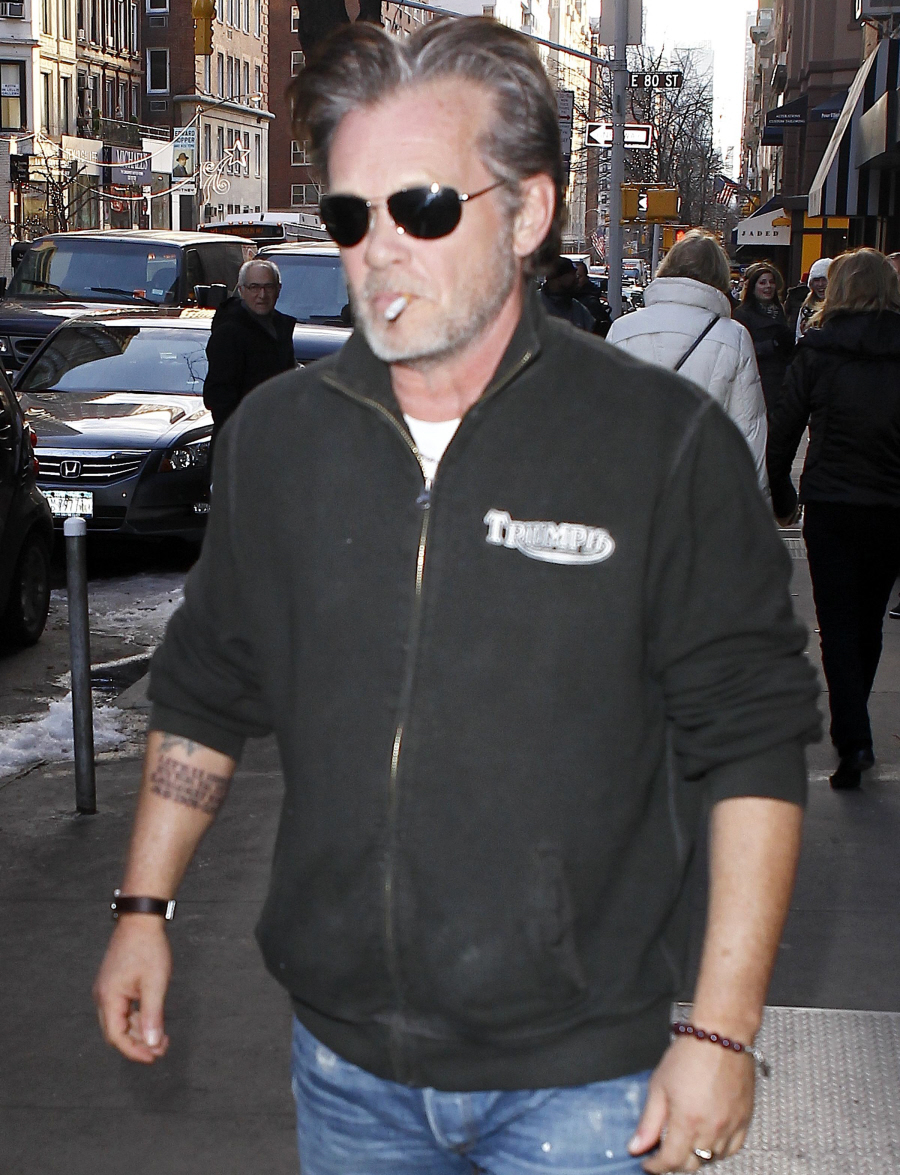 Photos courtesy of Fame.