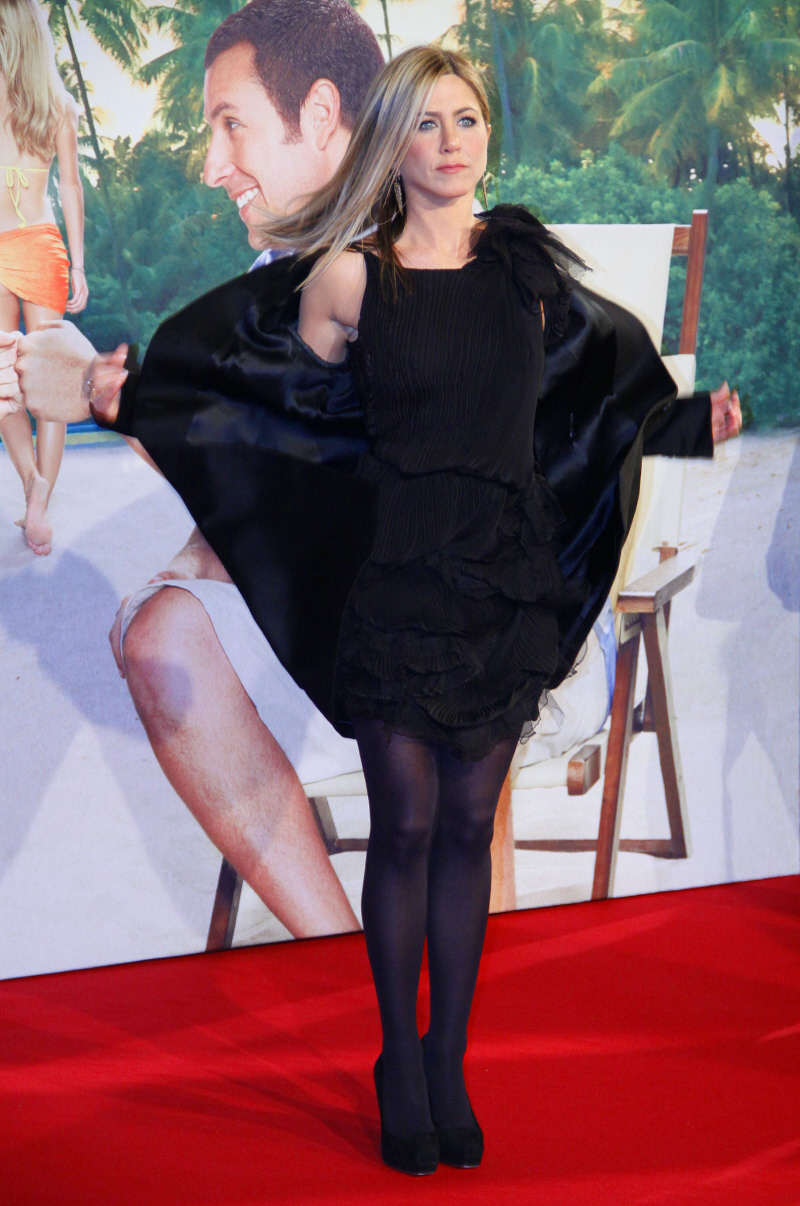 Once I saw the photos from the Berlin photo call of Just Go With It, I figured that we would be getting premiere pics today too. And how! I guess Jennifer Aniston deserves yet another slow clap for changing up her routine slightly with this dress. I mean, yes, it's black and short, and she does black and/or short quite a lot. But this short, black Nina Ricci dress had some gunk on the shoulder, and Aniston did something slightly different with the flat iron. Slow clap. Although… when I saw the photo above, my first thought was Madame Butterfly. My second thought was Buffalo Bill from Silence of the Lambs. Not good references for Aniston.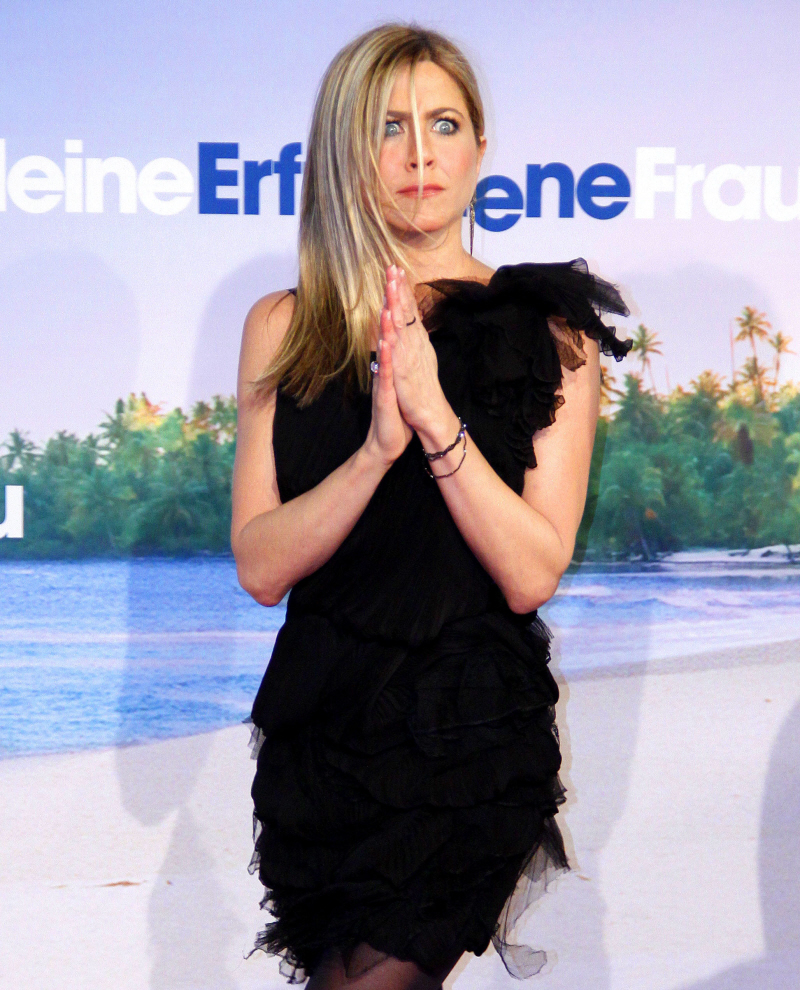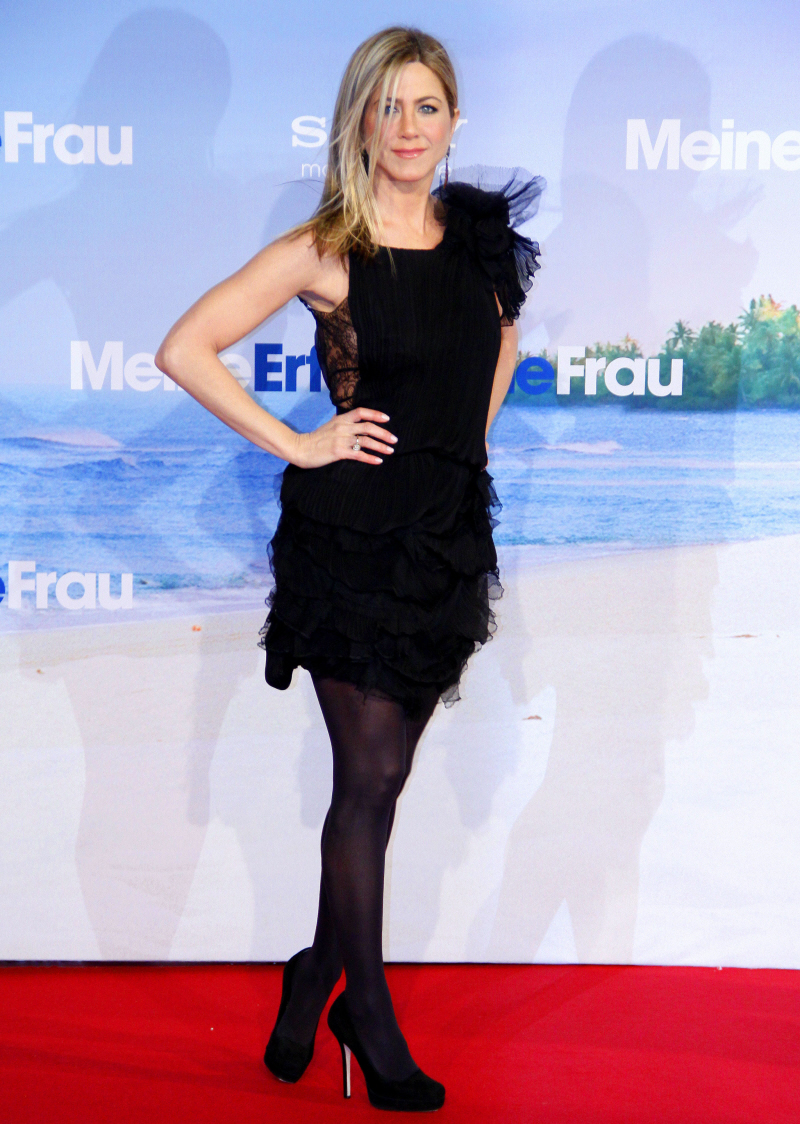 Also… I guess Aniston went over to sign autographs and stuff, because the photographers got some extreme closeups of Aniston… and…um…there are pictures of me from my college days that look a lot like this. In college, I called it "maintainin'". It meant that I found the just-right ratio of bong hits to vodka shots. That's what Aniston looks like to me… drunk and stoned, and maintainin'.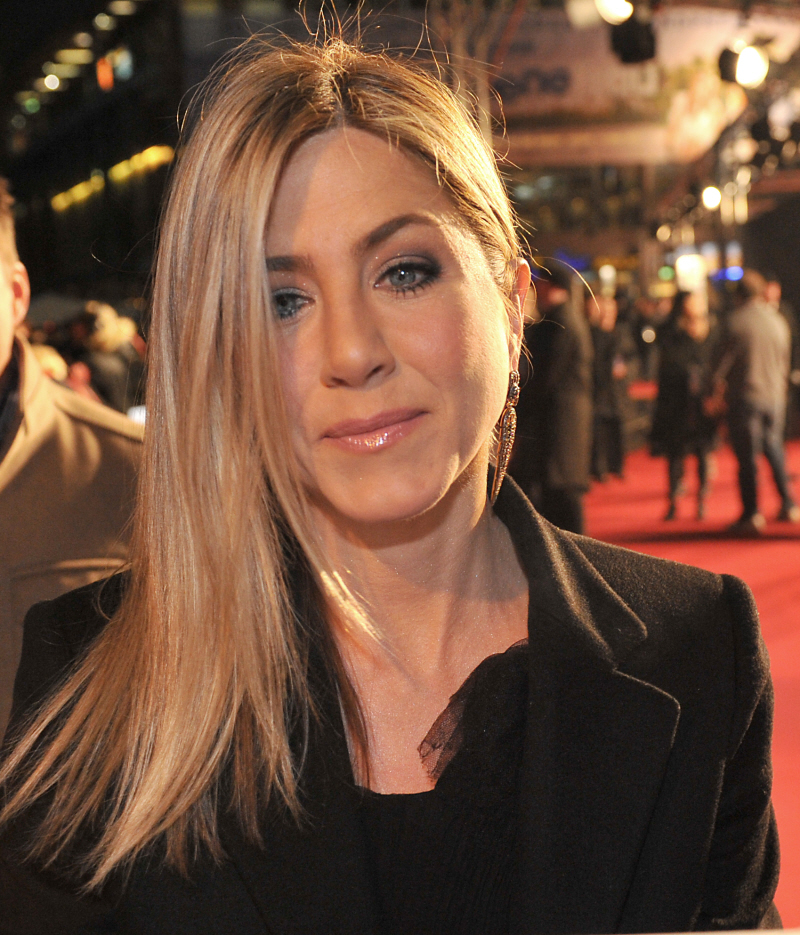 I like Brooklyn Decker's Max Mara dress a lot – the lilac color compliments her. That being said, she might be pretty when she gets to pose in a bikini, but the bitch needs some help working a red carpet. In most of the shots I'm looking at, her body looks really awkward. Also: with that rack, she might want to choose dresses that have a tad more support. I'm just sayin'. They aren't going to be perky forever.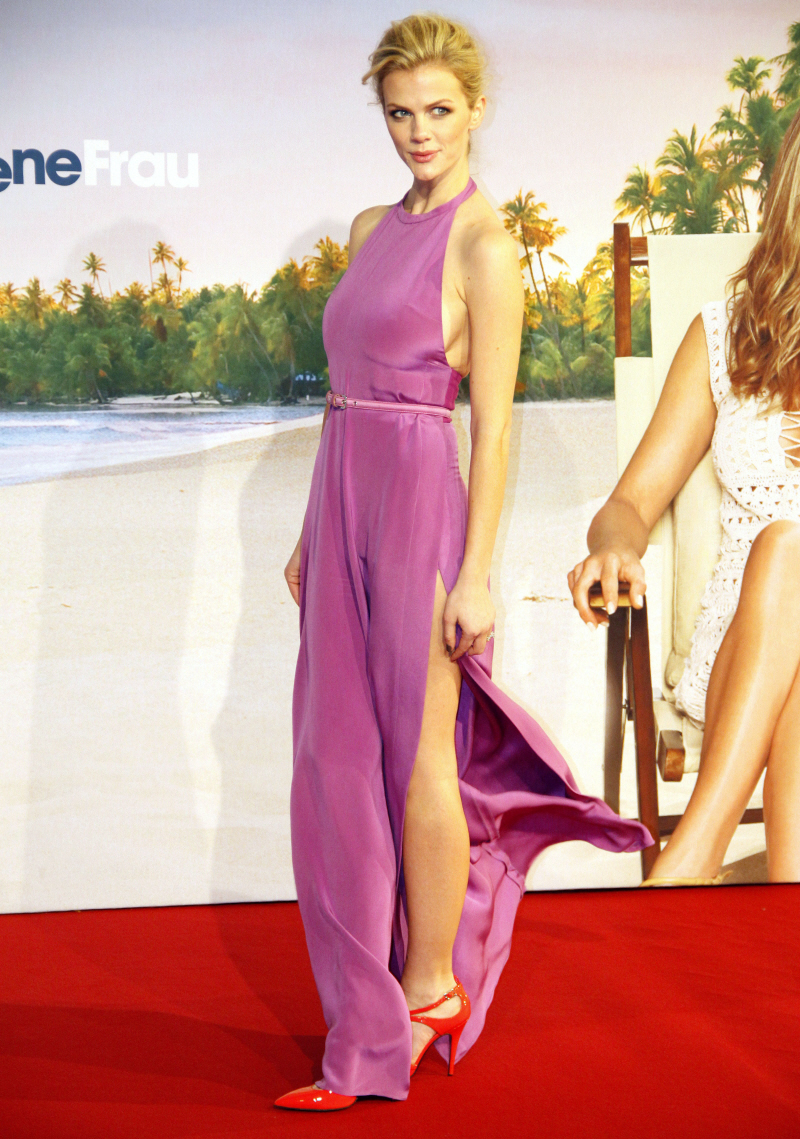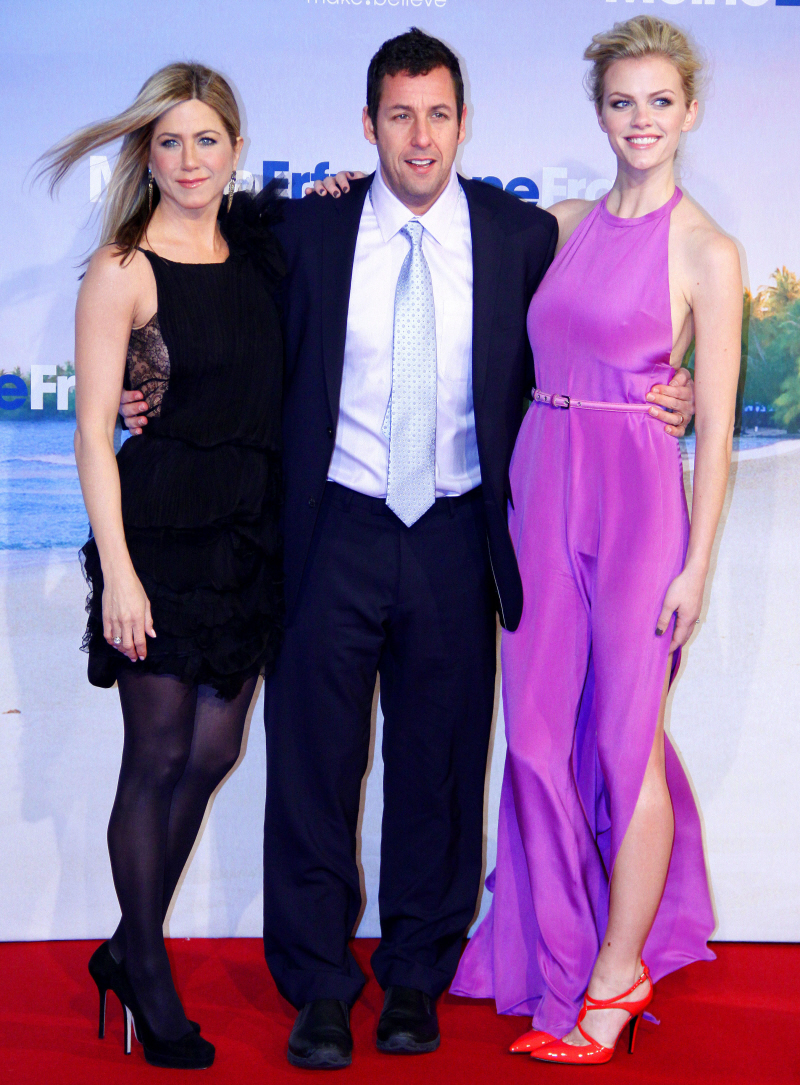 Photos courtesy of WENN.