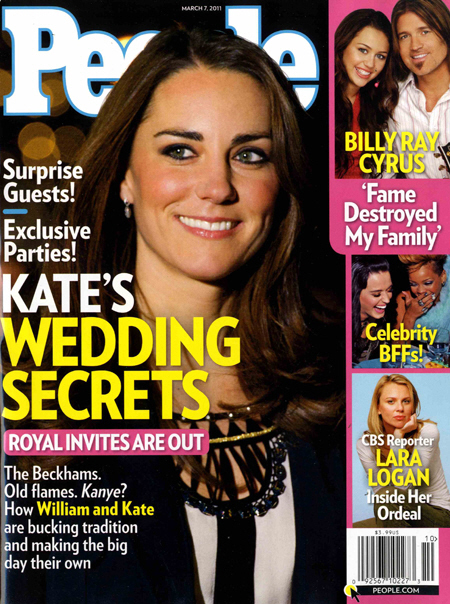 People Magazine dearly wants to be Royal Wedding Headquarters. The problem is that Kate Middleton and Prince William aren't releasing a lot of interesting information about the wedding. We still don't have a confirmation about Kate's dress, and I swear to God, last night my mother and I just had a heated conversation about how we were worried about Waity Kate's taste level for bridalwear. Chances are pretty good that Kate is going with British designer Bruce Oldfield, whose wedding dresses are overwhelmingly boring. We also found out this week that Kate has chosen a hat designer for her bridal party. The hat designer is Philip Treacy, and he might be making some kind of gaudy headpiece for Kate too:
Famed hat maker Philip Treacy, whose fans include Sarah Jessica Parker, Lady Gaga and Middleton's future in-law Camilla Parker Bowles, confirms to PEOPLE that he is making wedding hats for "some members of the royal family and attendees."

And a new report connects Treacy – and his fantastic creations – to the bride herself.

"Kate recently met Treacy after the Duchess of Cornwall (Parker Bowles) recommended his designs for the senior members of the wedding party, including mother-of-the-bride Carole," writes royal watcher Katie Nicholl in the U.K.'s Mail on Sunday.

The royal connection is legit: Treacy designed Parker Bowles's dramatic feathered fascinator when she married Prince Charles in April 2005.

According to the Mail on Sunday report, Middleton will don a veil for the wedding ceremony, but is "keen on wearing something fabulous" for the evening reception.

The bride is indeed expected to change out of her wedding gown and into a different dress for the dinner dance being hosted by Prince Charles where she'll have Prince William on her arm. Now the world will be watching to see what's on her head.
[From People]
Jesus, I hope Kate doesn't wear some tacky hat to her wedding. Diana wore the Spencer tiara for the wedding, and somebody designed the veil around that. Now, I think Kate would be criticized if she borrowed royal jewels for her bridal headpiece, but I have a big fear that she's going to decide to do something horrible.
Anyway, People Magazine has some additional details about the wedding too:
The guest list has been finalized and the invitations are out. Now, as new details emerge about the April 29 nuptials of Prince William and Kate Middleton, this much is certain: The bride and groom are determined to do things their way. Case in point: Kate plans to arrive at Westminster Abbey via car, not carriage.

"Catherine opted for a slightly lower-key arrival," a palace source tells PEOPLE in this week's cover story. "She felt she would be arriving as Miss Middleton and leaving as HRH whatever, so that was the thinking behind it."

But fairy-tale fans, take heart: The public will still get their princess-in-a-carriage moment when William, 28, and Kate, 29, leave the abbey.

As for the parties, Queen Elizabeth will kick things off with a post-ceremony wedding breakfast of champagne and canapés for 600. At 7 p.m. Prince Charles will host a dinner dance for which Kate – and some 300 guests – will change into evening gowns.

As the date draws closer, the betrothed couple are working to ensure that not everything is revealed ahead of time.

Says a Buckingham Palace spokeswoman: "Prince William and Catherine are keen that some things be a surprise for that day, for their friends and family and those watching around the world."
[From People]
"Leaving as HRH whatever…" Ha! Snotty palace sources. It's up in the air as to what Kate's title will be exactly – sources claim that William is pushing for the Queen to make Kate a full princess in her own right, meaning their titles would be HRH Prince William of Wales and HRH Princess Catherine. If she's not made a princess on her own, she would simply be HRH Princess William of Wales. There's also the possibility that William would get his own title, like he would become a duke or viscount of something, and Kate would get to be the appropriate consort title, like HRH Catherine, The Duchess of Biscuits or whatever. Sigh… why is there not already a Duke and Duchess of Biscuits? Lord and Lady Crumpets?
One last thing, regarding the wedding cake: fruitcake. Seriously. Ugh.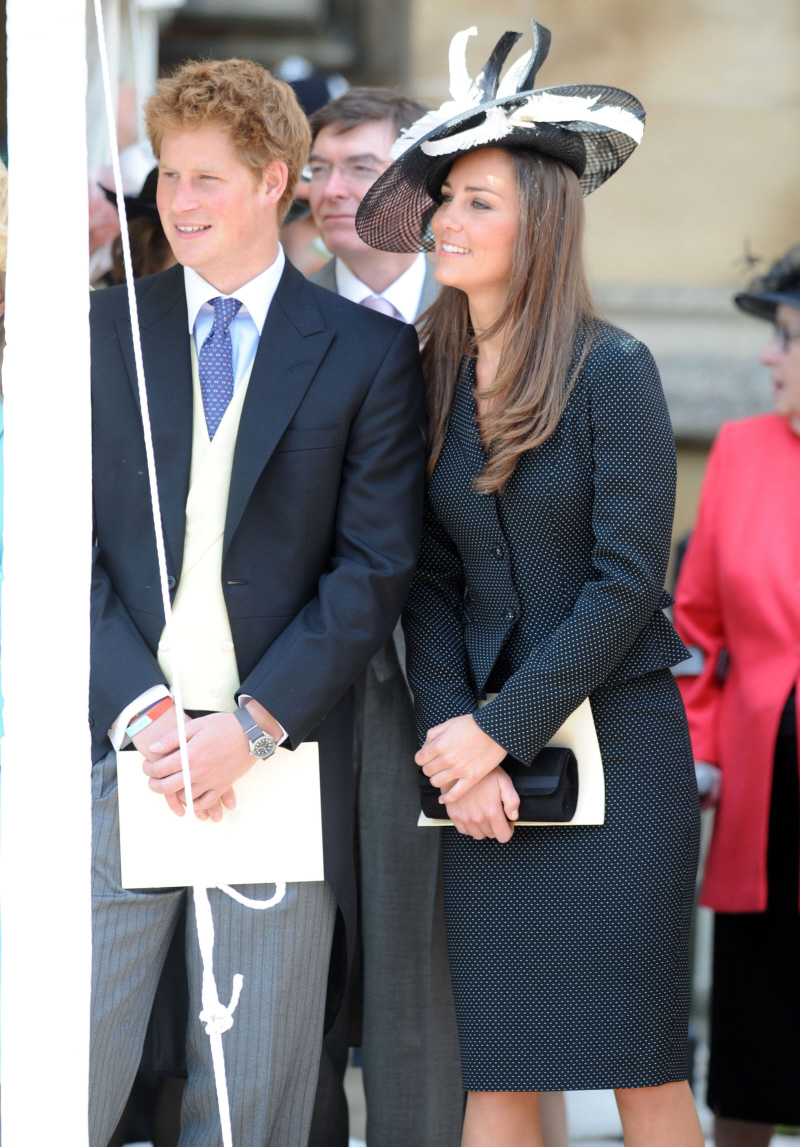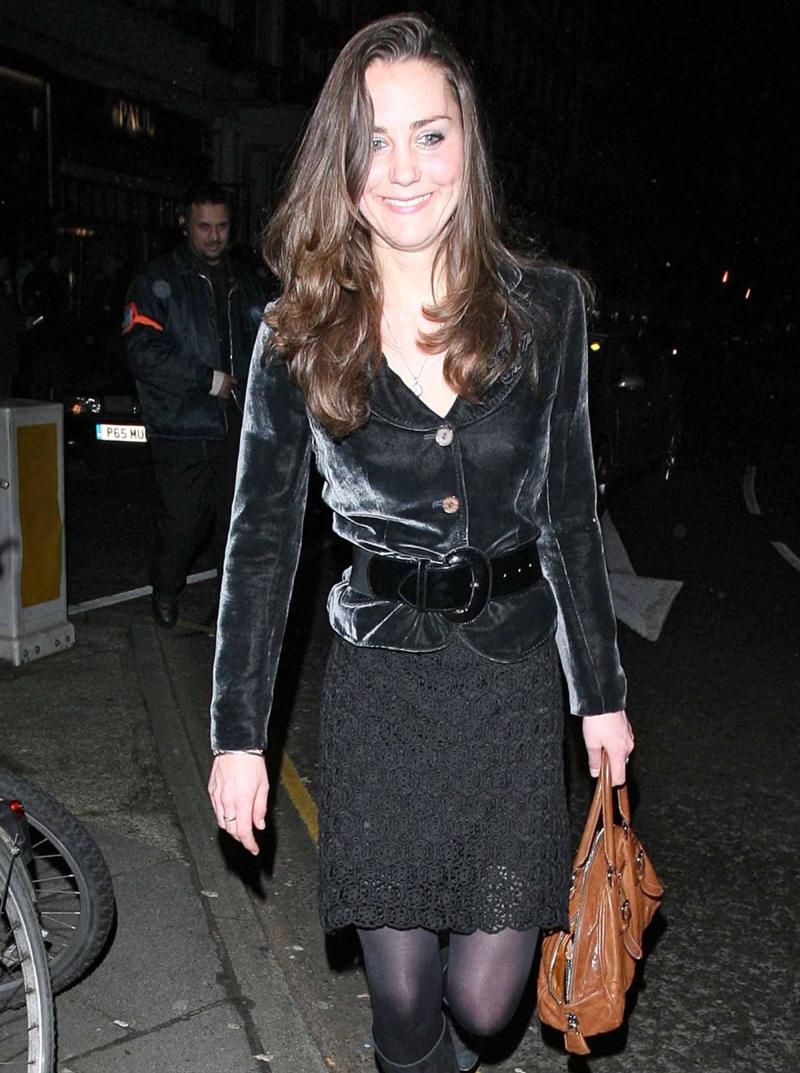 People cover courtesy of CoverAwards, additional pics by WENN.