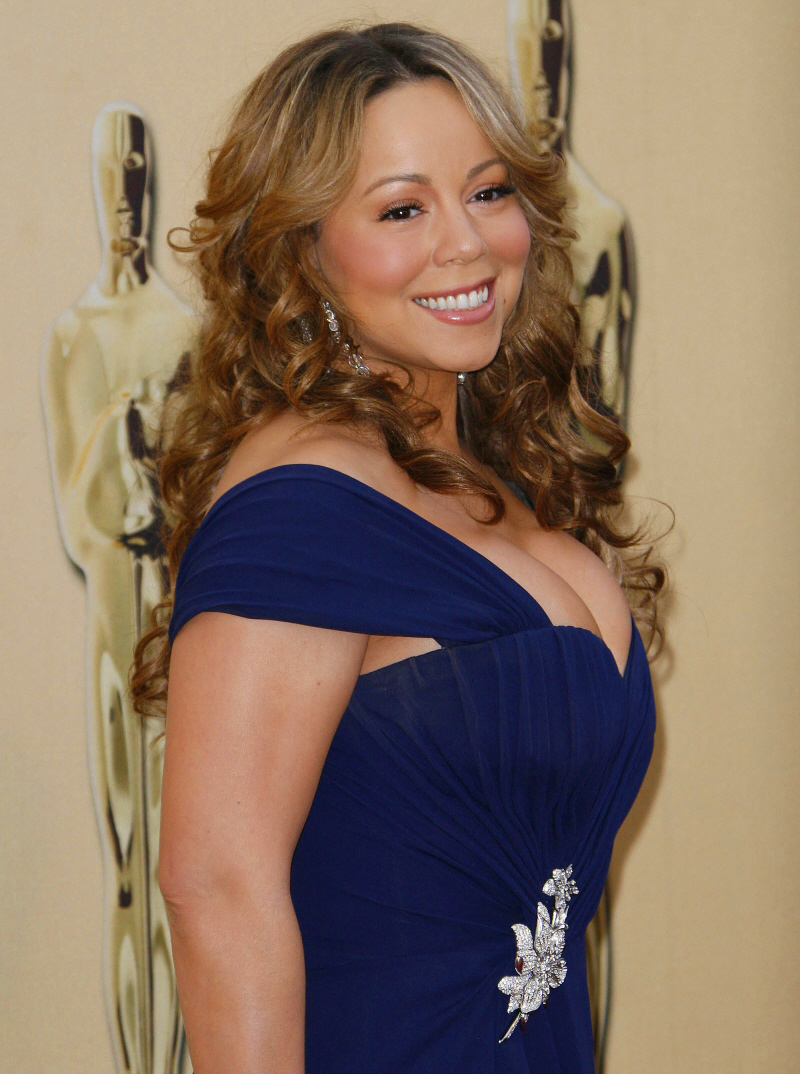 The National Enquirer has an epic story about Mariah Carey's sister Alison. Did you know Mariah had a sister? Apparently. Alison is Mariah's older sister – she's 49 years old, and she's the mother of four. She's also an HIV-positive hooker. Seriously. At first I was like "Oh, that is so wrong of the Enquirer to out someone as HIV positive." But then I kept reading… and Alison gave the Enquirer an interview! She claims she's not really a hooker: "You have no idea how badly I need cash right now…But I'm not having 'sex for money'! I provide personal companionship and erotic body rubs." Meaning hand jobs, right?
MARIAH CAREY is on top of the world preparing for the birth of her twins – a boy and a girl – but her down-and-out sister ALISON – a mother of four – is so strapped for cash she's selling herself as an "adult escort," The ENQUIRER has learned exclusively.

Alison Carey Scott – a former drug addict who's been arrested twice for prostitution and is also HIV positive – is shopping herself on the Long Island, N.Y., edition of backpage.com, a free internet classified service used by many hookers.

While the adult entertainment ad touts a 36-year-old sexy blonde named "Denise," The ENQUIRER learned the ad is actually for 49-year-old Alison, who charges $250 an hour for house calls. The picture is fake, natch.

"You have no idea how badly I need cash right now," a distraught Alison admitted to The ENQUIRER. "But I'm not having 'sex for money'! I provide personal companionship and erotic body rubs."

In an emotional and candid conversation, The ENQUIRER spoke to Mariah's sister when she showed up Jan. 21 to meet a male business traveler in room 431 at the Hilton Garden Inn hotel in Ronkonkoma, N.Y.

Dressed in jeans and a baggy sweater, Alison said: "I've been forced to do this because my family refuses to help me financially. For weeks, I was driving in a vehicle with practically no brakes. It was unsafe, so I reached out to my family for help, but they basically ignored me. I wish I didn't have to make a living by hooking up with strangers on the Internet, but sometimes I feel like I don't have any other choice."

Alison's pathetic plight stands in sharp contrast to her sister Mariah's fairytale life. The 41-year-old, five-time Grammy winner is expecting twins this spring with her 30-year-old husband Nick Cannon.

In 2000, Alison tried to find a publisher for her explosive tell-all book about her famous sister – reportedly dubbing her a "vain and heartless multimillionaire," but Mariah's legal team allegedly put a stop to the publication.

Things continued to go downhill for Alison, who was busted for soliciting prostitution in June 2005 after offering to have sex with an undercover officer for $250. It was her second prostitution arrest within a 10-week period. Alison, who had her first child at 15, has battled HIV since the 1990s.

In 1995, the sisters' mother Patricia Carey – fearing for the safety of Alison's then-7-year-old son – reportedly triggered a custody battle by refusing to hand him back to her troubled daughter after a family visit. A court later awarded them joint custody.

Although the sisters are still at odds, mom-to-be Mariah has reportedly paid for Alison to go to rehab multiple times.

"Regardless of how it might appear, I am trying very hard to turn my life around," Alison told The ENQUIRER. "I've been clean and sober for 14 months. I attend drug and alcohol support meetings, receive counseling and have a sponsor to lean on. I'm also enrolled in college, which I hope will someday provide a better life and financial independence.
[From The National Enquirer]
So… okay. Mariah has paid for her rehab several times, and Alison is still saying that Mariah won't help her out? How does Alison afford college? And HIV antiretroviral drugs? Hand jobs? Are "hand jobs" the answer to all of these mysteries and more?
I'm of two minds about this – I tend to think Mariah should just help her sister out financially, even if Alison does have a history of drug abuse. BUT – we don't know Mariah's side of the story, and I would imagine it is quite different than Alison's.
Still… an HIV-positive hand-job hooker is related to Mariah Carey. Who would have thought?
I couldn't find any photos of Alison, but there's this video of her singing… you can tell she used to have a nice voice, but she ruined it with a crackpipe.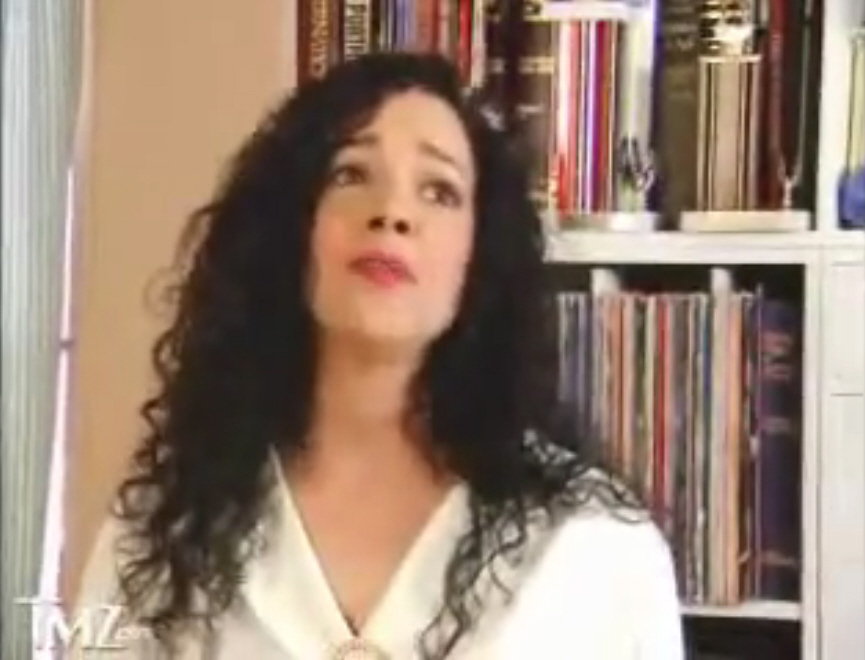 Header courtesy of WENN.