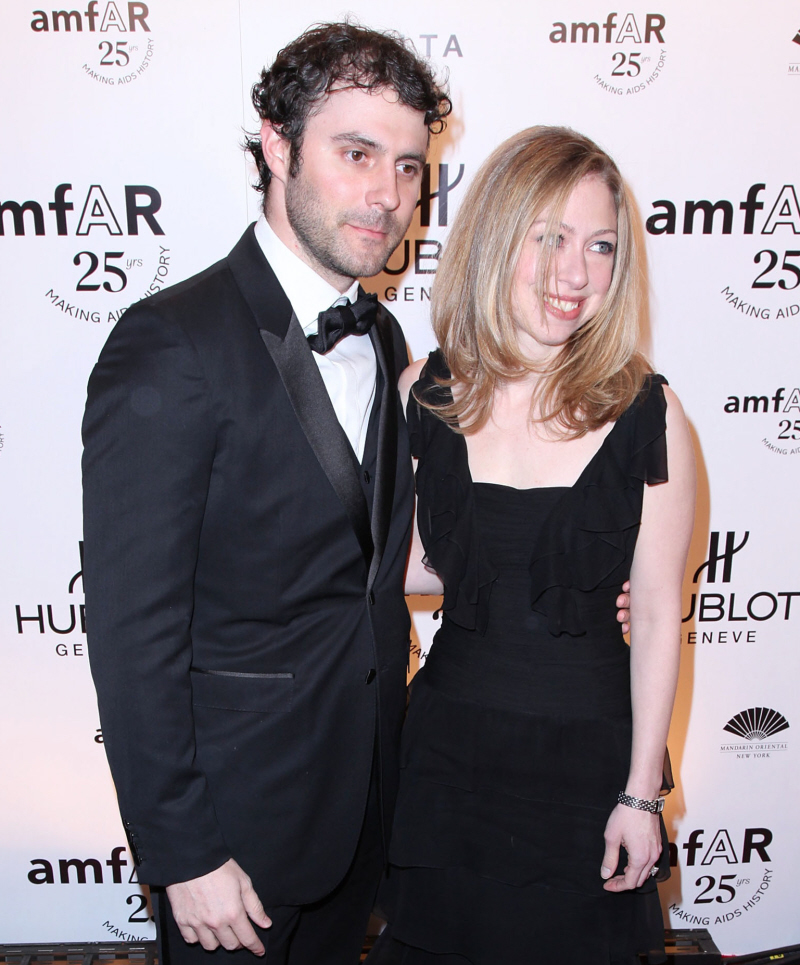 Earlier this month, The Enquirer and Star Magazine began questioning the state of Chelsea Clinton and Marc Mazvinsky's six-month-old marriage. Marc had quit his job in New York, and it seems that he was spending his new "free time" skiing in Wyoming while is wife stayed in New York. Words like "crisis" and "annulment" were thrown around in the tabloid reporting, and shortly after the stories broke, Marc was back in New York, attending glitzy event with Chelsea. But… the tabloids still smell blood in the water. This week's National Enquirer reports that members of Marc's family are "concerned" that he's headed for some kind of psychological breakdown.
Chelsea Clinton's husband is headed to a mental hospital, friends fear, as a bitter feud between their families adds more fuel to their ongoing marriage woes. Chelsea is desperately trying to keep the problems out of the public eye by smiling for the cameras as she parades her husband Marc around New York. But Marc is not the same person ever since he high-tailed it back to Chelsea's side.

In an exclusive interview two weeks ago, Marc's first cousin Andrea Mezvinsky talked about him "undergoing a crisis" and revealed family members were deeply concerned that he was cracking up.

Sources say Marc has been deepluy troubled that the Clinton clan encouraged him to break ties with her father, former Iowa congressman and convicted felon Ed Mezvinsky – and that he seems headed for a breakdown that they believe will land him in a psychiatric ward. The sources added that Marc's dad, not out of jail, blames Bill and Hillary for his son's problems.

"The things that have happened to Ed since this whole Clinton situation took place are unthinkable! He's been treated ina disgusting way by everybody involved, and he's very upset," Margot Mezvinsky, Ed's daughter from his first marriage and Marc's half-sister, tells the Enquirer.

Marc allegedly flew to Wyoming after a knock-down fight with Chelsea, all about starting a family. Now, with the interfamily bitterness deepening, "there's fear Marc is headed to a mental hospital… in public, Chelsea is taking Marc everywhere, but behind the scenes, he's depressed.
[From The National Enquirer, print edition]
Eh. Here's my take: I think Marc probably is having some kind of moment, some kind of depression or crisis. I think Chelsea and the Clintons wouldn't be pouncing on every story and denying everything unless there was something there. But I don't think Marc is headed for some massive breakdown or anything – he probably just needs a vacation (with his wife), needs some sleep, and maybe some talk therapy, or some antidepressants, and a new job.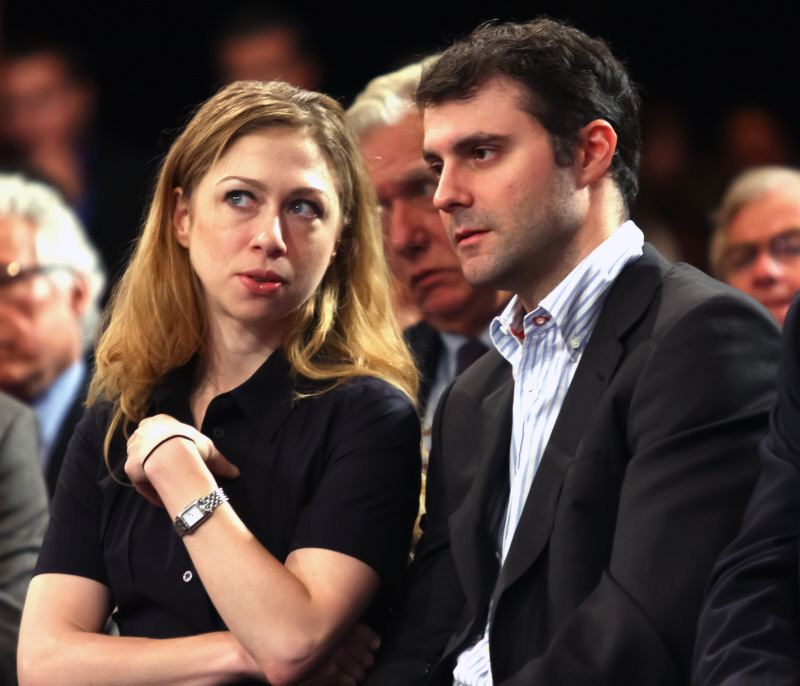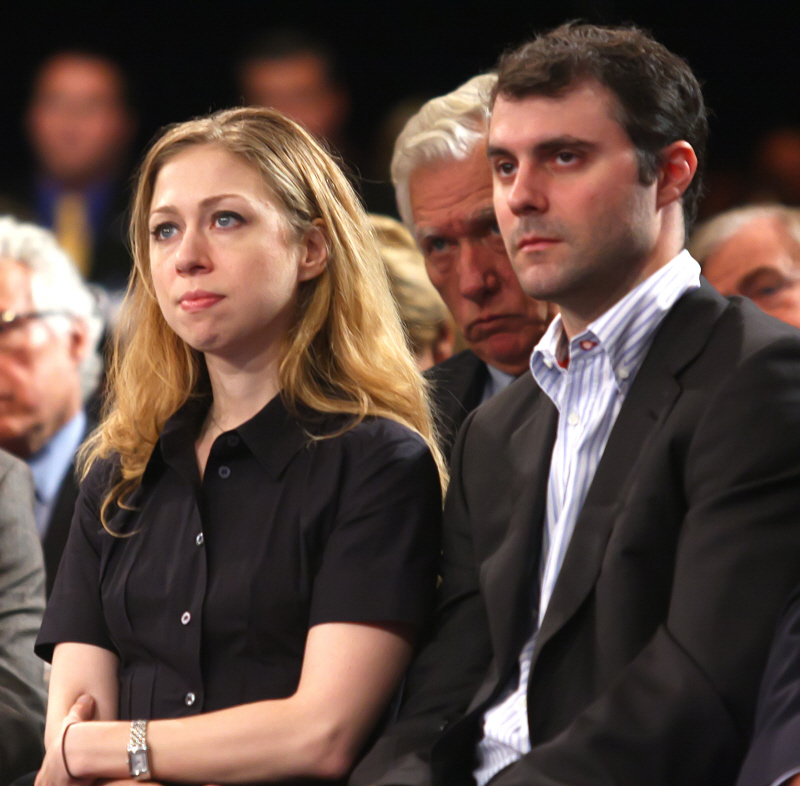 Photos courtesy of WENN.