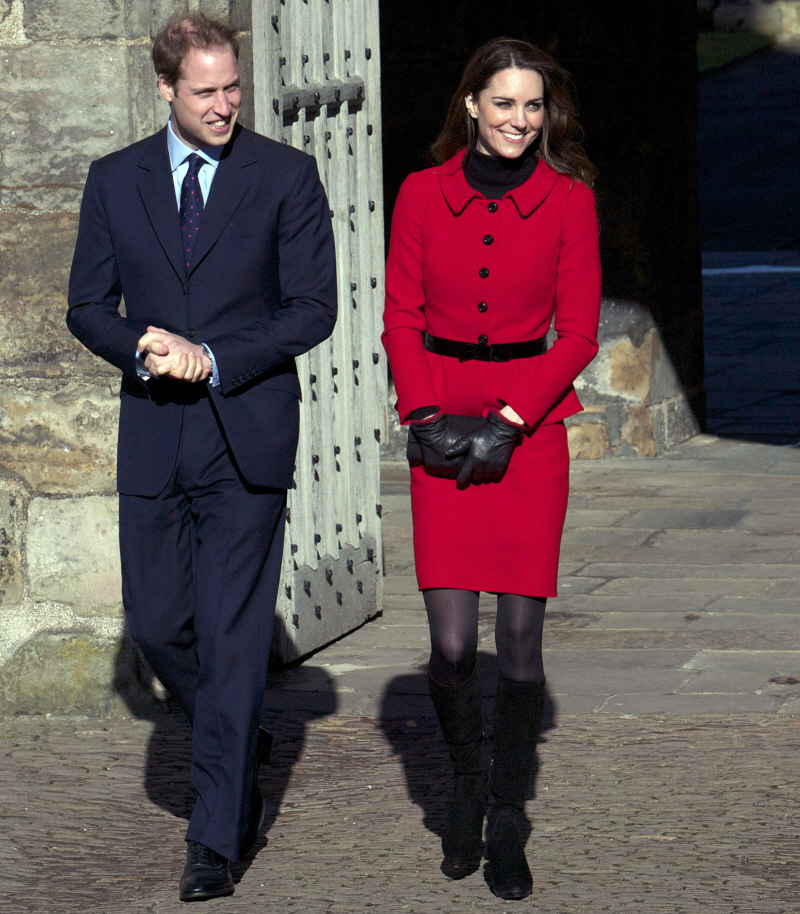 After yesterday's successful outing to christen a lifeboat in Wales, Kate Middleton and Prince William made their second official royal appearance today in Scotland, at their alma mater, St. Andrews. This is where they met and fell in love, and it is where they returned, for some event for the Papal Bull. That's not important though. The important thing is Kate's daring red suit, which is apparently "from her own wardrobe" (meaning she didn't buy a new suit for the outing, meaning she's really frugal). I like Kate a lot better here – hair down, smart suit, not as buttoned up. She looks younger and more relaxed. But my goodness, she's getting so skinny. She wasn't this thin when they announced the engagement – she must have lost 10 to 15 pounds in the past two months alone. I hope she's not "pulling a Diana". Ugh. Here's more about the visit:
Britain's Prince William and his bride-to-be Kate Middleton, returned to the scene of their early romance Friday, visiting St. Andrews University in Fife, Scotland. As patron of the university's 600th Anniversary Appeal, Prince William officially launched the event, viewing the surviving Papal Bull — a series of letters issued by the pope in 1413 — and unveiling a plaque in front of students and staff.

Prince William, who is second line to the British throne, studied art history at St. Andrews when he first met Kate in 2001. The pair grew closer after moving into a shared house with two other friends and were said to have started dating in late 2003. They both graduated in 2005.

"Catherine might be a bit emotional today," said CNN royal contributor Mark Saunders. "She came here (St. Andrews) as just as a normal student and she comes back today as a woman who will one day sit on the throne of England. This university claims it has the most student marriages of any university in Great Britain. My theory is, this is such a small town that there really isn't anything else to do but fall in love."

As a wedding present to the couple, the university has established a new scholarship in honor of its two graduates.

"We were very pleased to make the offer of this scholarship as a wedding gift… and absolutely delighted that they have graciously accepted," university principal and vice-chancellor Louise Richardson said in a statement.

It is the second official engagement for the couple, who launched a lifeboat in Anglesey, north Wales yesterday.

The pair currently resides in Anglesey while Prince William serves as an RAF search and rescue helicopter pilot. Their first official engagement was said to be deliberately low-key, in order to ease Middleton into royal life.
[From CNN]
I can think of some other things to do in Scotland besides "fall in love". Like… play golf, drink, and bone Scottish dudes. Seriously.
But I do think it's cute that they went back to where it all started for them. And I love the suit, and I'm starting to have high hopes for our little Waity (HRH Duchess of Crumpets).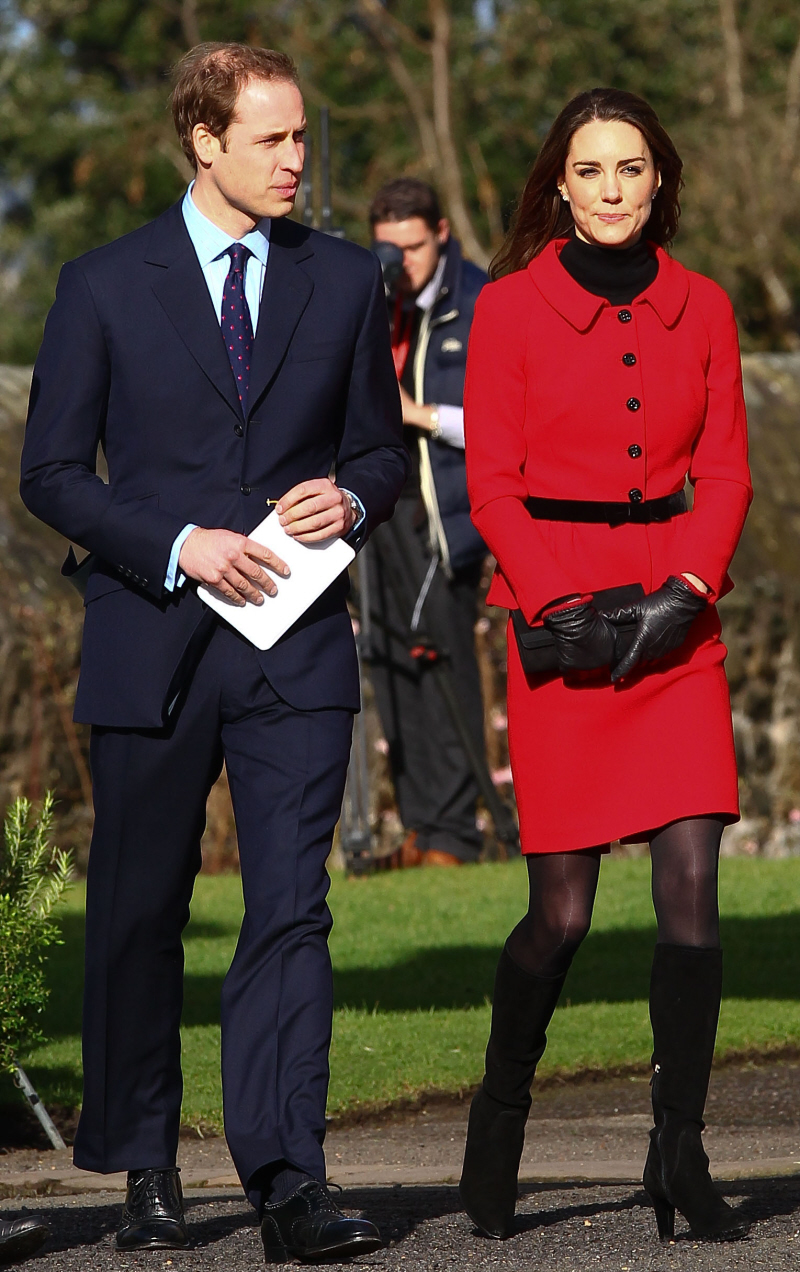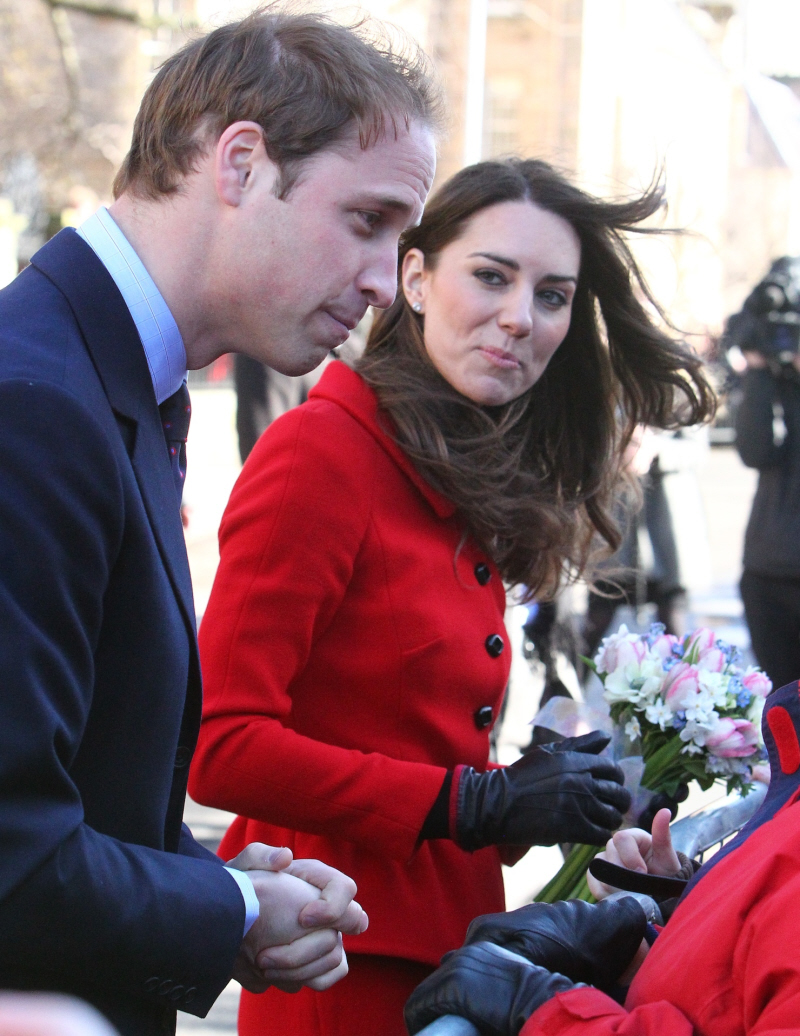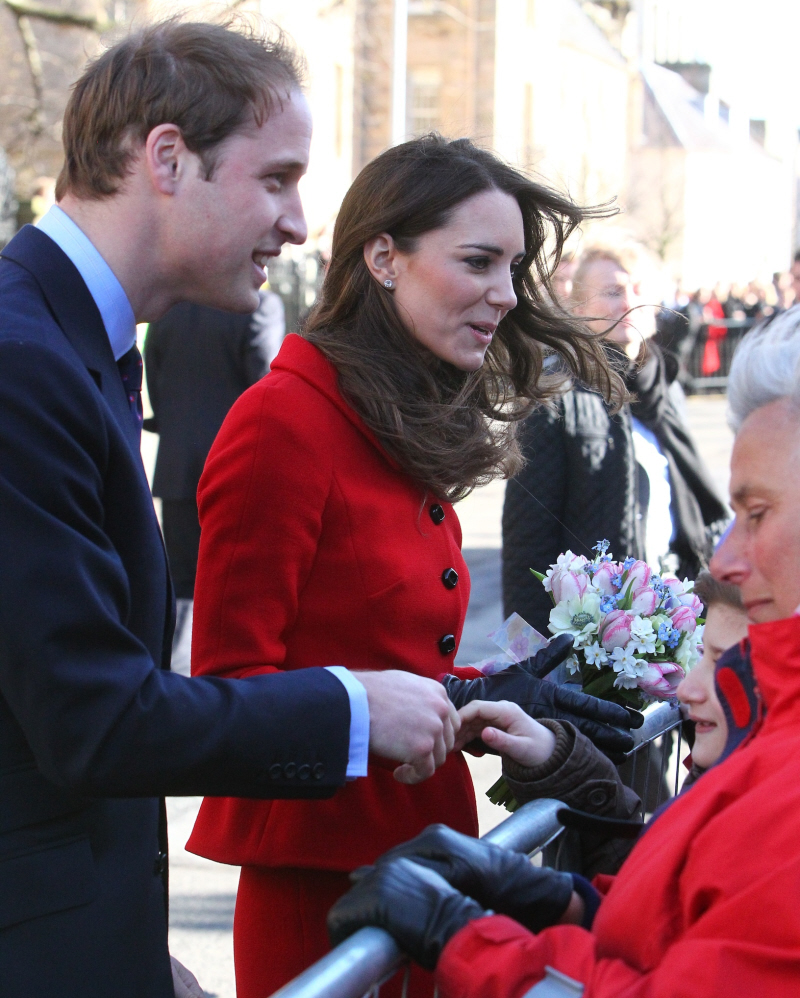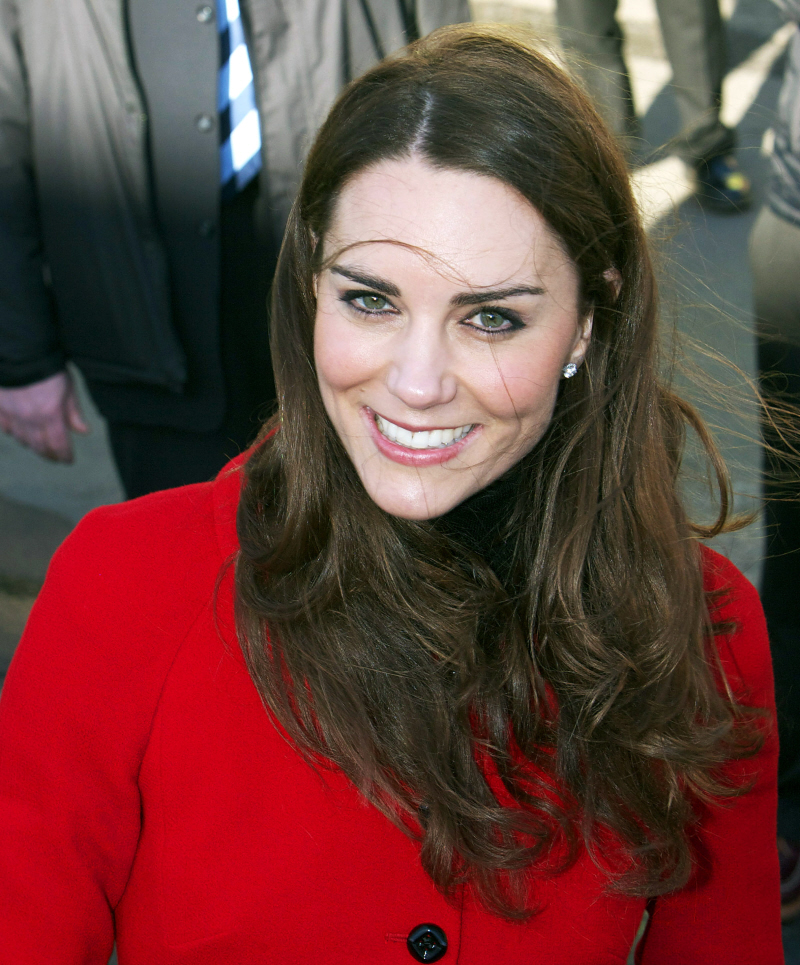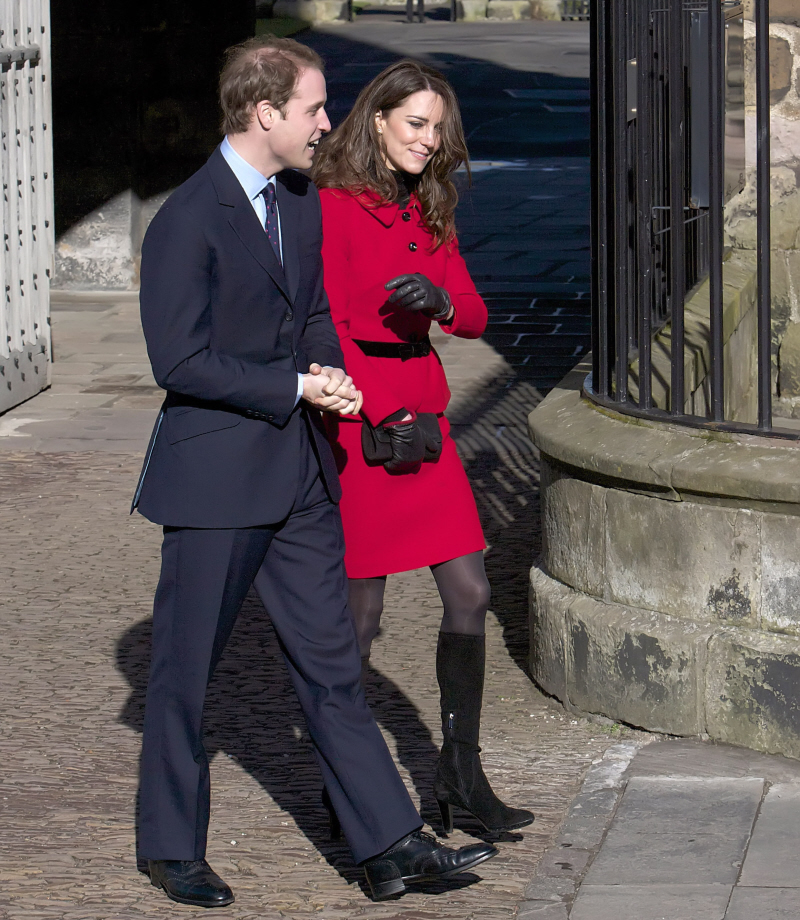 Photos courtesy of WENN.