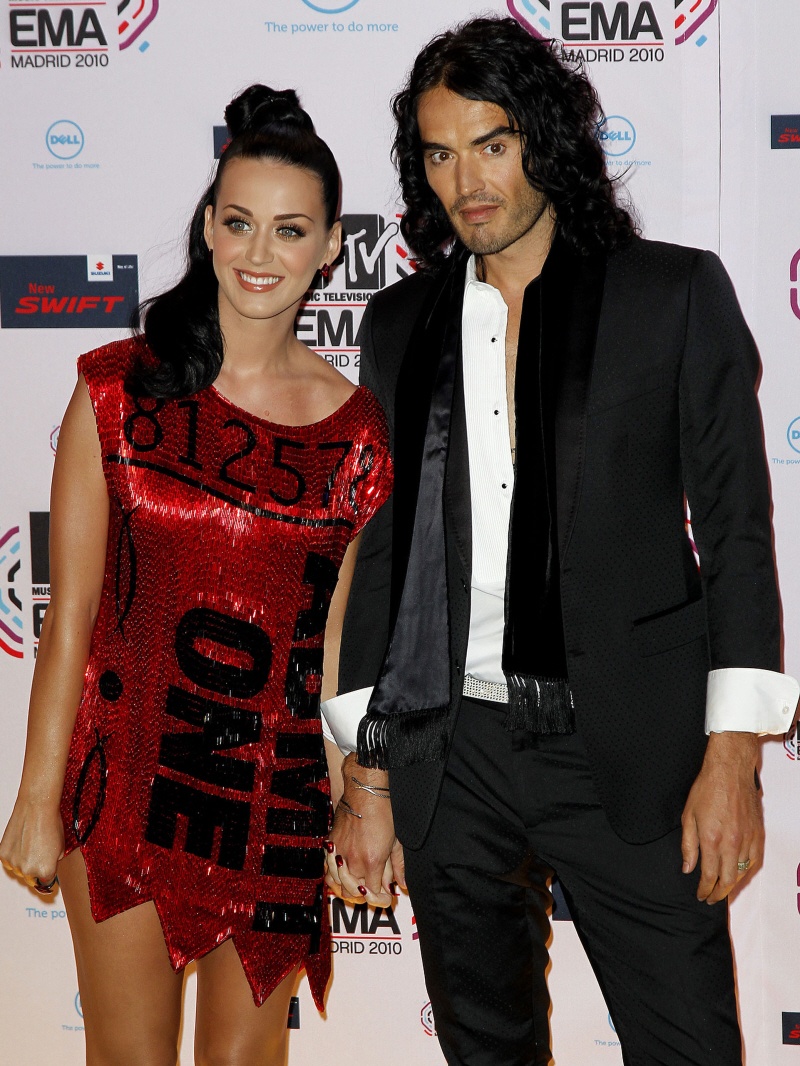 A few weeks ago, Life & Style reported that after three months into their marriage, Katy Perry was already looking for a marriage counselor. Apparently, after a whirlwind romance and an ill-advised wedding, Katy and Russell Brand are now finding themselves bored (at best) or fighting constantly (at worst). Star Magazine has a new report that reiterates the marriage counselor story, and then goes further to claim that Katy is worried about going on her 9-month world tour, because she fears Russell will go back to boozing and cruising.
Katy Perry & Russell Brand were lovey-dovey at the Grammys on Feb. 13, but was it all a show for the big night? The day before, they seemed in crisis: "He shouted at her on the phone when he was on the Saturday Night Live set," says a bystander.

And an insider tells Star: "Russell has been wondering if he can be with one woman for the rest of his life."

These are the first signs of trouble for the duo, who wed in October after a whirlwind courtship. And it's coming as Katy has been focused on her nine-month California Dreams world tour, which began on Feb. 20. Now she's so worried about being apart from her spouse, a former sex and drug addict, she's looking for a marriage couselor.

"She's especially afraid he'll fall back into his bad old habits," says the source. "But she believes that if they make it through her tour, they'll last through anything."
[From Star Magazine, print edition]
I tend to think that we don't have much to worry about regarding Russell's former drug addictions. I honestly think he got those demons off his back, and he enjoys his sober and clean life. Now, the "sex addiction" is another story. Whether or not you think sex addiction is a real thing (I'm honestly doubtful), I don't think the headline should be "Russell Brand, sex addict, cheats on his wife" if and when it does happen. Because most of the time, men just cheat because they can. It's not about "addiction". It's because Katy and Russell got married too fast and with too little thought for their future, and because Katy goes on a nine-month tour and leaves Russell at home, looking through his "options".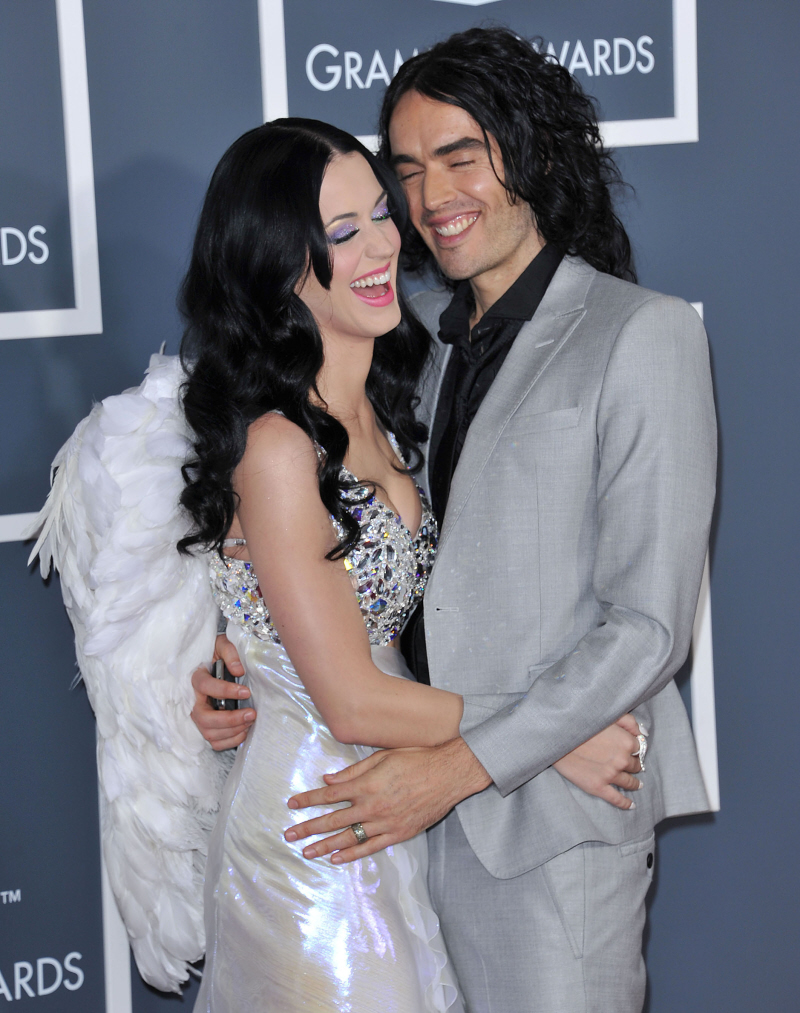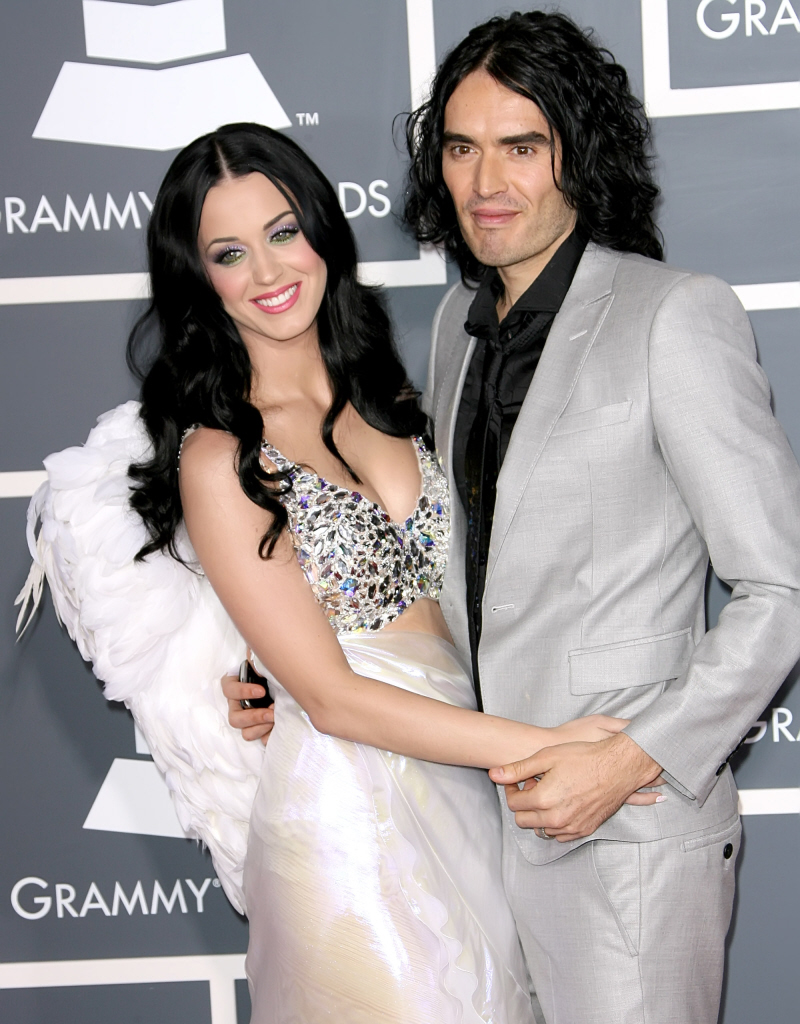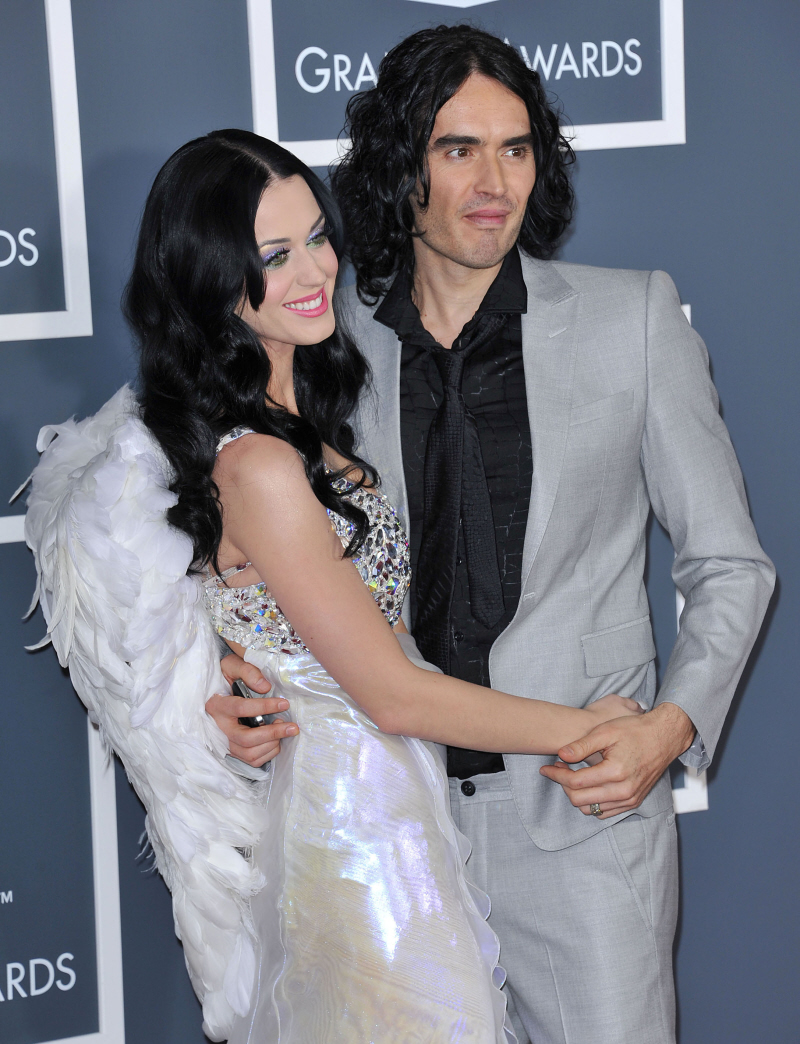 Photos courtesy of WENN.