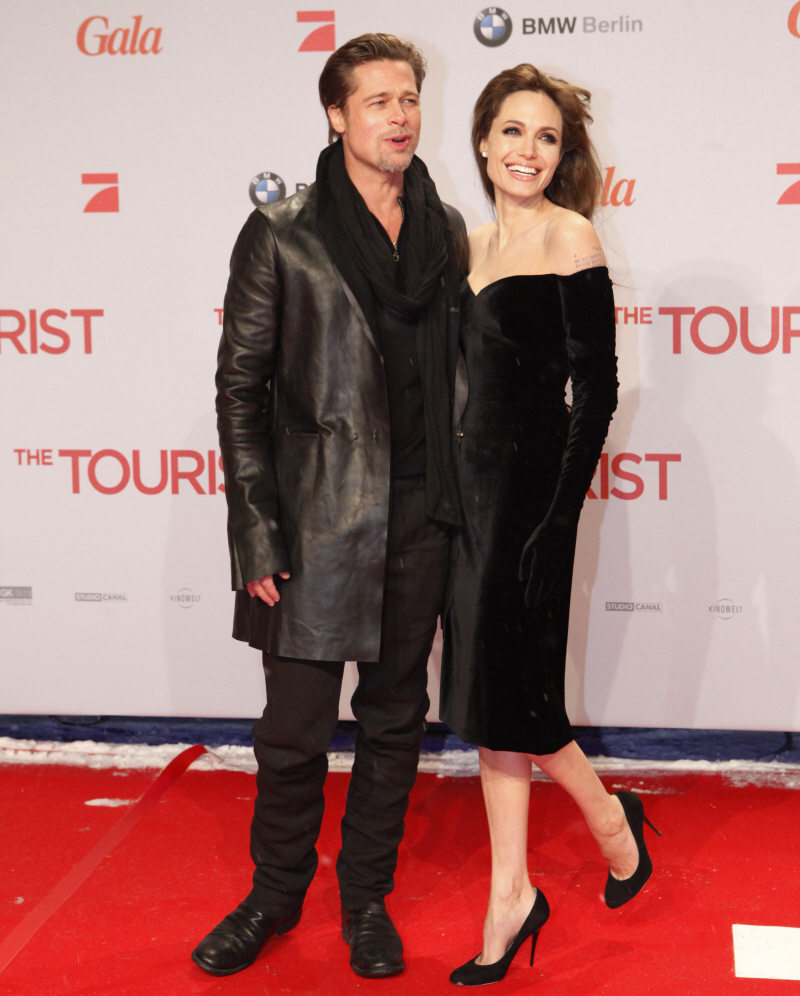 As I read this Us Weekly piece, my expression must have changed from disgust to concern to outright pleasure. Angelina Jolie has designed a special love token for her bitch, Brad Pitt. Angelina's bitch loves his diamonds, because Brad is some kind of fancy kept man who needs to be pampered, apparently. This is all according to Us Weekly's source, who must be the manager of jeweler Robert Procop's store, because this is just a paid advertisement for his jewels:
Diamonds may be a girl's best friend, but it seems Brad Pitt is awfully fond of them as well. Angelina Jolie, 35, commissioned London-based jewelery designer Robert Procop to create a diamond pendant for her beau, 47, engraved with a love message a source confirms to UsMagazine.com.

The actress has donned Procop's designs on several red carpets and is even working with him to create her own jewelry line, The Style of Jolie.

The pair based the pendant — which is worth a six-figure sum — on Ancient Egyptian amulets that contained hidden messages.

As for the engraved missive, "The hidden message is lasered on," Procop told UK's Daily Mail. "I can't tell you what it says, and you would need a microscope to read it!"
[From Us Weekly]
First: The Style of Jolie. LMAO. I really, REALLY hope that Angelina is in no way involved with that. She's just can't be. I can't see her sitting there, saying to herself, "Damn, I'm really good at designing jewels for mah bitches, I need to do my own line so that EVERYONE can enjoy The Style of Jolie!!!"
Second: I want to figure out what the "hidden message" is. Here are my guesses:
1. "Property of Whiskey Bravo."
2. "Angie's Bitch."
3. "Just a little bauble for my angel!"
4. "The Gerbils of Doom were wrong, six years and strong!"
5. "Lovingly Made By The Style of Jolie"
6. "Does this make me look fat?"
7. "Empress Zahara 4 Eva."
8. "Leftie loosie, rightie tightie."
9. "You can leave your hat on."
10. "I can't believe you wanted this."
11. "Now you can burn that stupid goddamn pendant Jennifer gave you."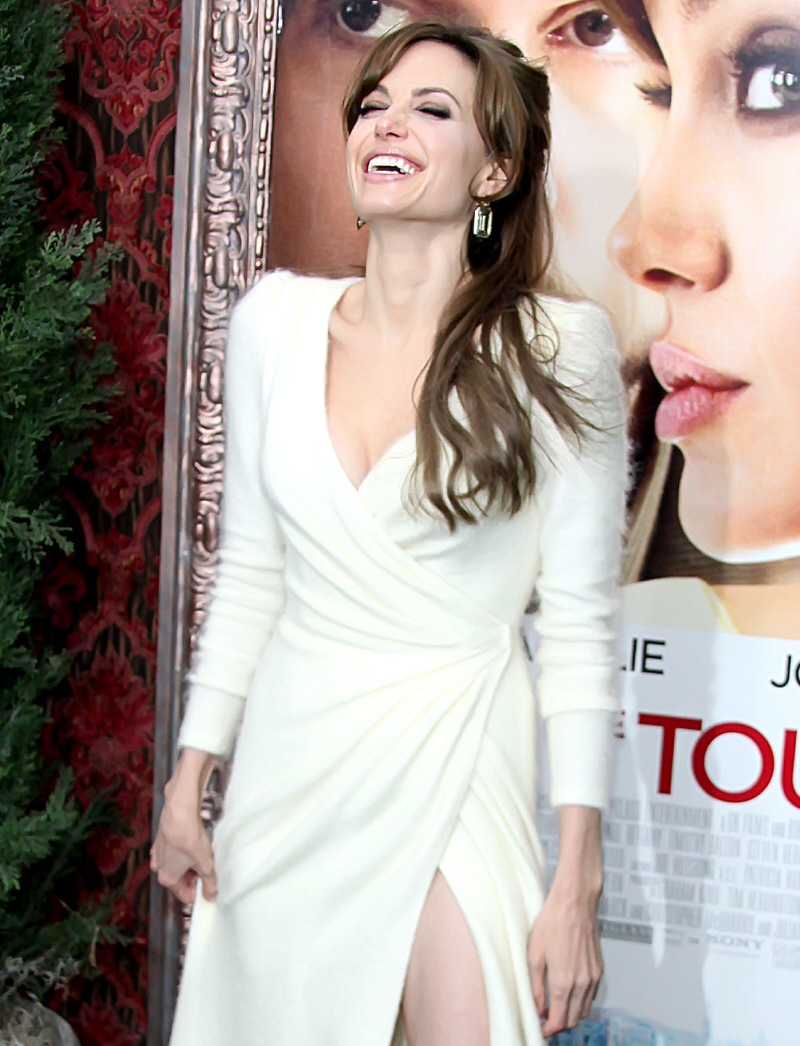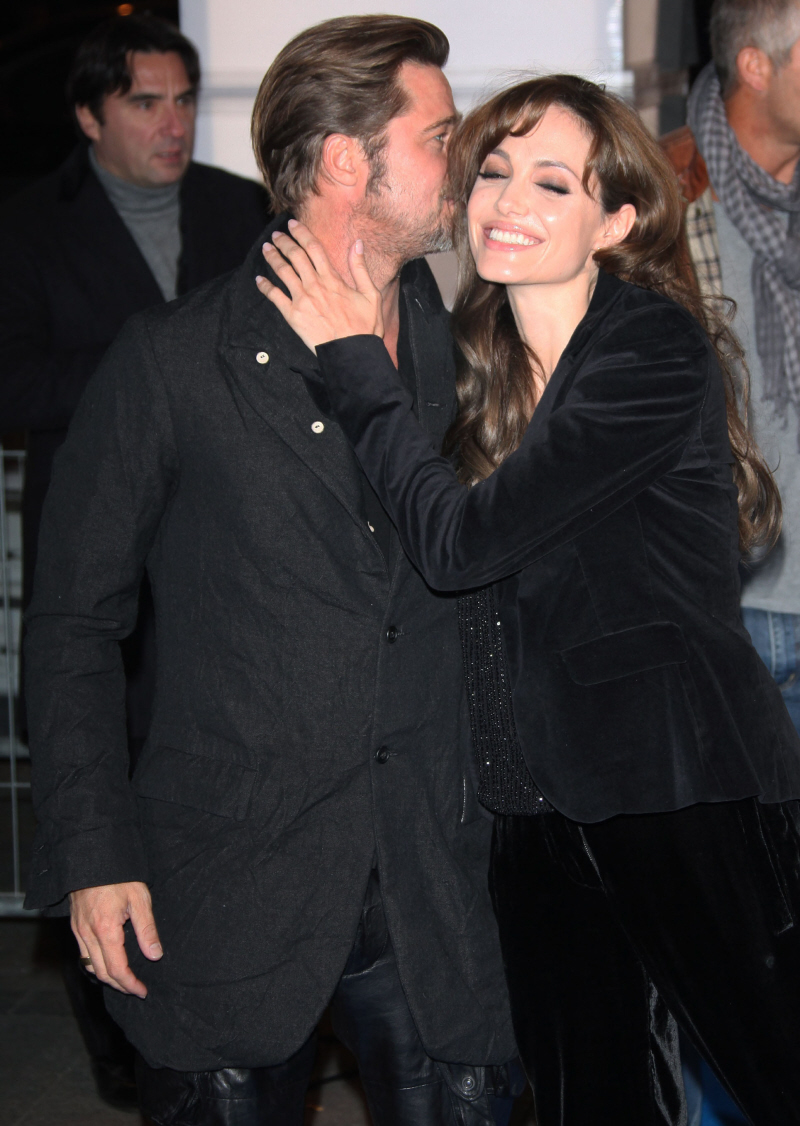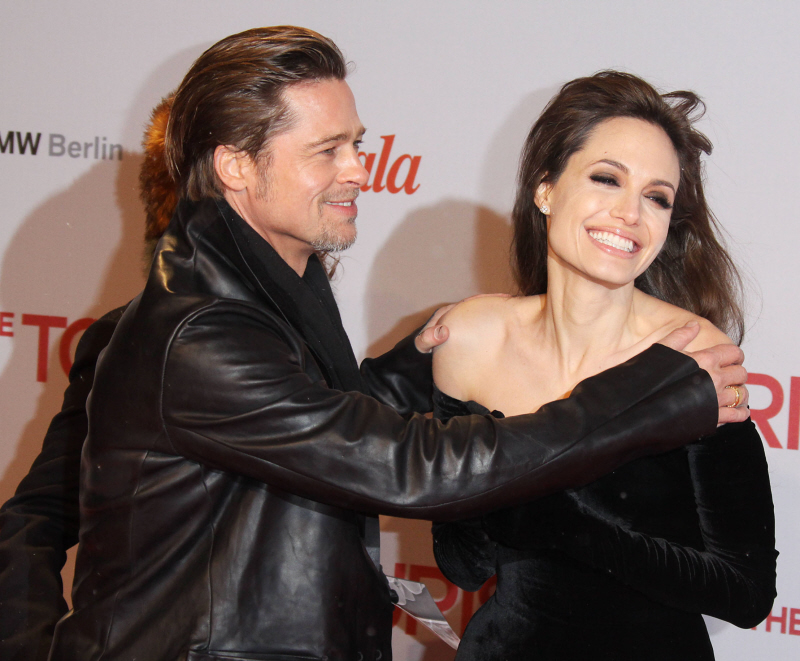 Photos courtesy of WENN.