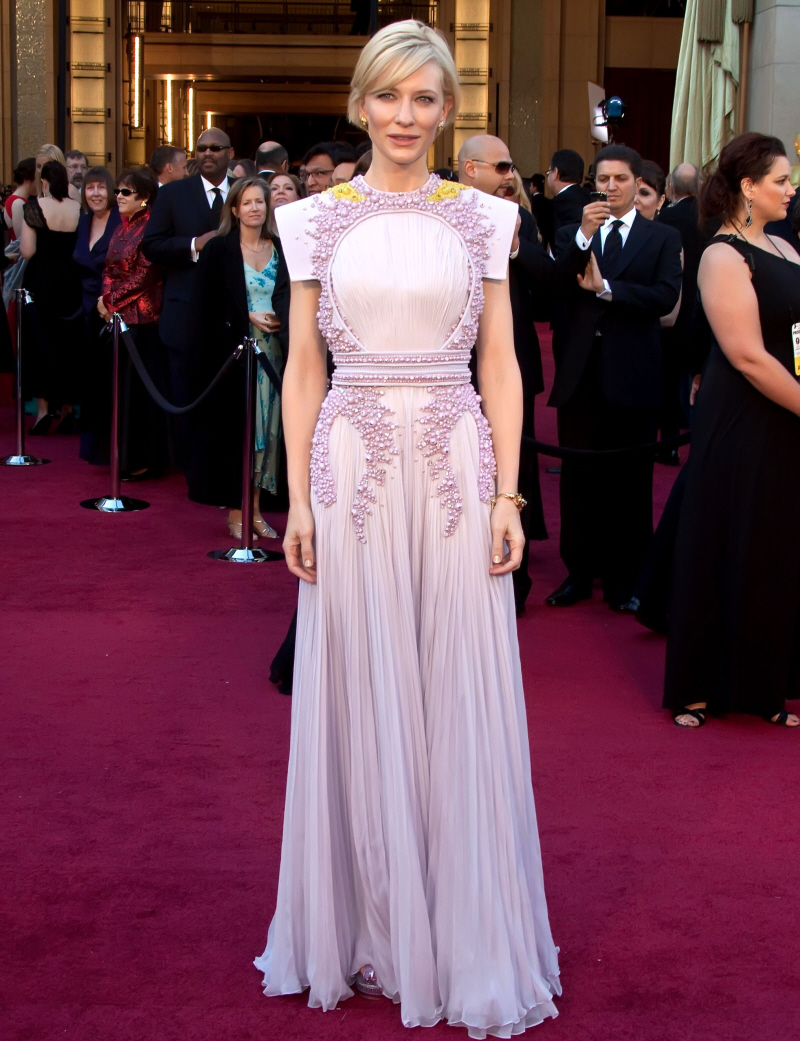 Look, I know there will be many people who hate Cate Blanchett's lilac and yellow Givenchy gown. I get it. It's not a standard-issue "pretty" gown. Maybe I don't even "get" this dress. But I know one thing: I love Cate, and I rarely think that she can do wrong. Cate isn't always "Wow, that's gorge" on red carpets, but you will always talk about what she's wearing. Cate makes you think. Cate is beautiful and ethereal and she actually gives a crap about true fashion, true craftsmanship, and truly looking unique on a red carpet. So… the "portrait boob" dress. I LIKE Cate's boobs in an old-timey photo frame. I like the idea of this dress. I even like some of the bead work, and I love the skirt. The back is… complicated. I do not care for this from behind, but whatever. She's La Blanchett, bitches. She's like my favorite alien, Tilda Swinton, only Tilda's Alien Brain doesn't compute "normal fashion" while Cate's actually does.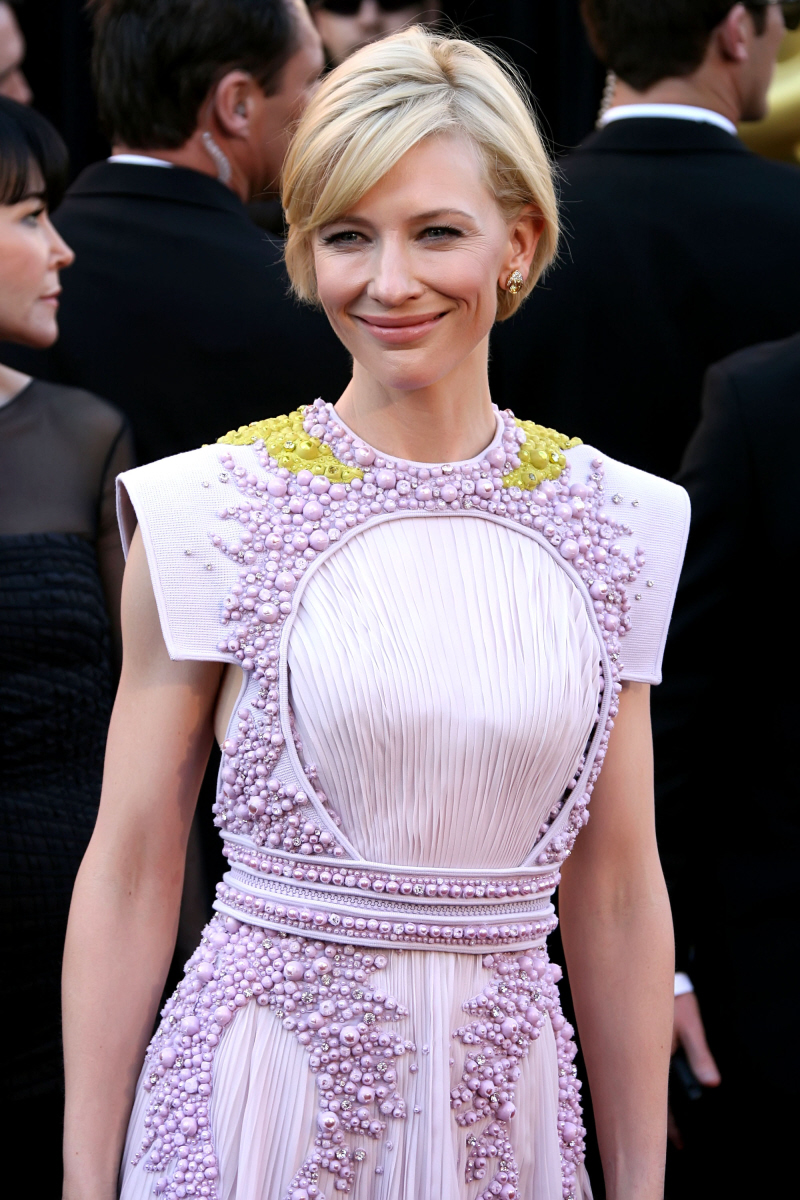 Oh, and I did love Cate's hair and makeup. Bitch is flawless from the neck up! Even my mom called to say that she loved Cate's hair. It's very Helen Mirren, isn't it?
Cate also had one of my favorite moments from the ceremony – her little aside, "That's gross" when viewing the scenes from the "Best Makeup" nominees. It's still cracking me up.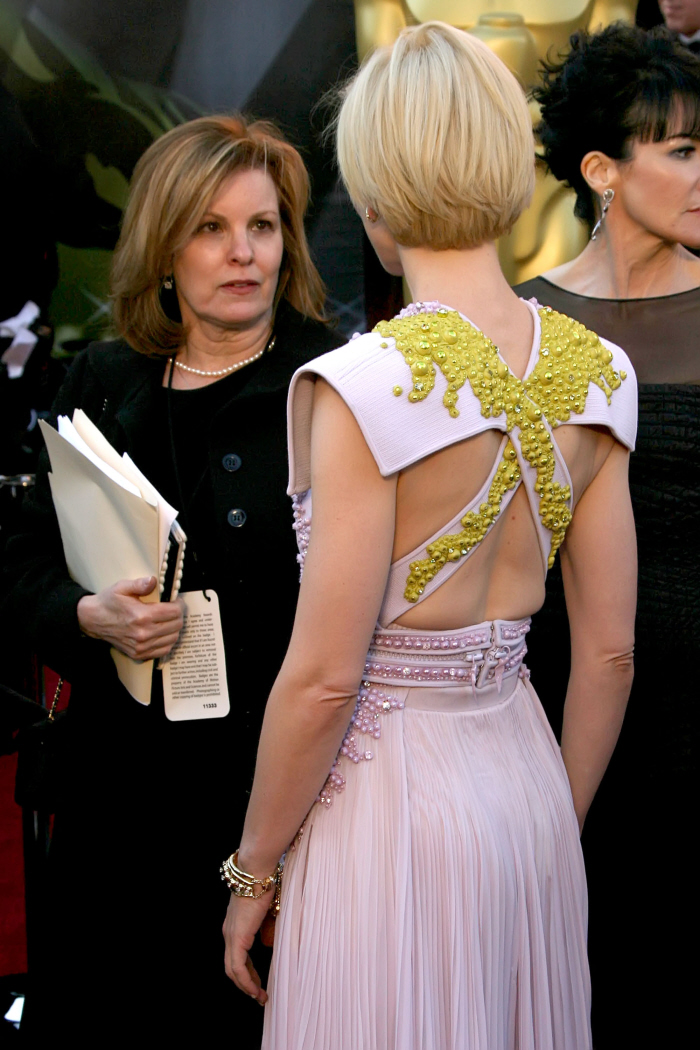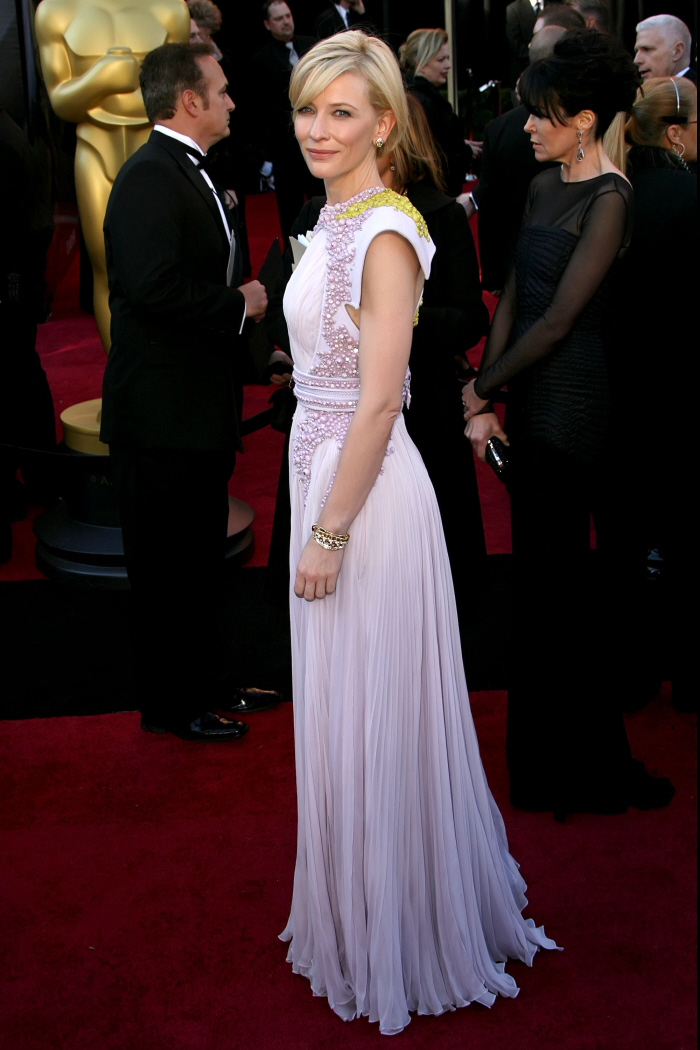 Photos courtesy of WENN.