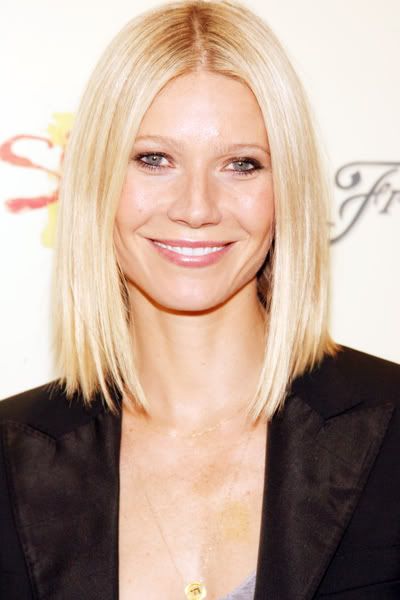 Gwyneth Paltrow has launched a lifestyle website, Goop.com, to coincide with her cooking and travel show with chef Mario Batali, Spain On The Road Again, which debuts this week on PBS. Paltrow's website is only filled with her wisdom though. It has several sections "Make," "Go," "Get," "Do," "Be," and "See," but they all lead to a single personal statement about how she embraces life and is able to do whatever she wants as one of the most privileged people in the world:
"My life is good because I am not passive about it. I want to nourish what is real, and I want to do it without wasting time. I love to travel, to cook, to eat, to take care of my body and mind, to work hard. I love being a mother who has to overcome my bad qualities to be a good mother. I love being in spaces that are clean and feel nice.

Over the years, i have tried a lot of different things. I have made lots of mistakes. But I have figured some things out in the process and I would like to share them with you. Whether you want a good place to eat in London, some advice on where to stay in Austin, the recipe I made up this week, or some thoughts from one of my sages, GOOP is a little bit of everything that makes up my life.

Make your life good. Invest in what's real. Cook a meal for someone you love. Pause before reacting. Clean out your space. Read something beautiful. Treat yourself to something. Go to a city you've never been to. Learn something new. Don't be lazy. Workout and stick with it. GOOP. Make it great."
[From Huffington Post]
I used to work as web designer and one of the main things I would tell clients is that they need to have content before launching a site. It's not something I came up with – it's a cardinal rule of web design. It makes you look unprofessional when you launch a site and have missing sections or areas that all point to the same thing. You get clients who think you can't deliver, and may have people watching the site to see when you finally update it. It's even worse if you're a celebrity and think people will lap up your pearls of wisdom and visit your crappy flat site again to hear your latest theories about how to live life at a level of luxury and leisure most of the world will never experience.
Paltrow appeared on Oprah last week to publicize her new PBS show, during which she aired footage of a workout session with the trainer she shares with Madonna, Tracy Anderson. Anderson has a history of abandoning health club businesses, and left a Fishers, Indiana pilates studio owing hundreds of clients tens of thousands for pre-paid training and pilates lessons. There are two very interesting threads over at Gabsmash in which former clients of Anderson's now-bankrupt Indiana studio say she made overblown claims about her fitness program which just weren't true, and that she still owes them significant amounts of money. Several people also say she's a compulsive liar and told them she was in the Broadway show Cats, was the pink Power Ranger, and that she was in the film Pearl Harbor.
Gwyneth may know how to live life to the fullest on her millionaire salary with several homes and a full staff, but she's not a great judge of character. Maybe people who are full of shit just stick together.
Gwyneth Paltrow is shown at the launch party for "Spain… on the Road Again" in NY on 9/21/08. Credit: Sylvain Gaboury / PR Photos