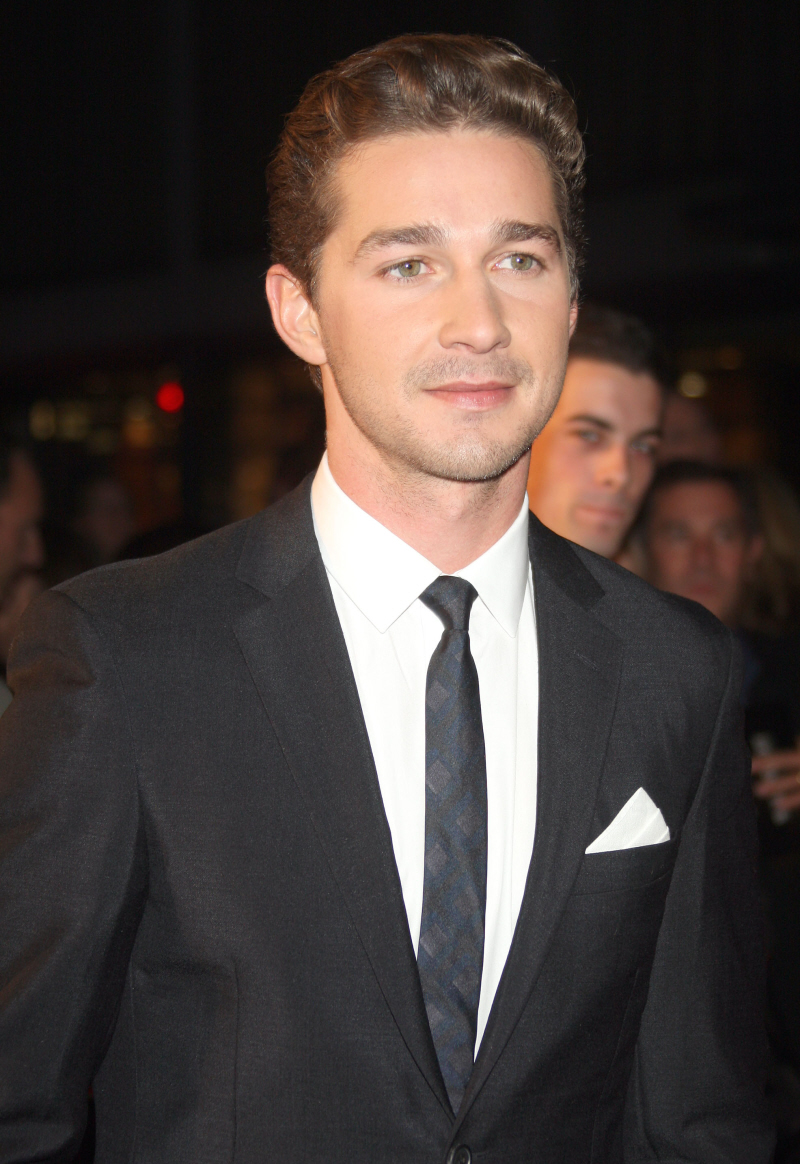 Much like CB, I am a big fan of Matt Damon in anything, especially the Bourne series. Jason Bourne is likely one of the most important characters Matt Damon has ever and will ever play – the movies made Matt bankable, and they helped make him one of the most in-demand actors today. Plus, you know, the Bourne movies are just really, really good. Solid action-thrillers with good acting and enough plot twists and tension to keep the audiences in their seats.
You would think that Matt's loyalty to the series and the character would ensure that he would be doing Bourne movies from the old folks' home, but not so much. Matt pulled his support for a fourth Bourne film after Paul Greengrass (who directed Supremacy and Ultimatum) left. After Matt left, producers scrambled, trying to find a new actor to play Bourne is what I'm guessing will be some kind of "reboot". The latest name to float to the top is none other than Shia LaBeouf.
Shia LaBeouf is the latest high-profile actor to be mentioned in connection with Universal Pictures' The Bourne Legacy. We reported last night that actors such as Jake Gyllenhaal, Tobey Maguire, Garrett Hedlund, Taylor Kitsch, and Kellan Lutz are also being considered to take over the role of Jason Bourne.

The Bourne Legacy producer Frank Marshall previously worked with Shia LaBeouf on the 2008 blockbuster Indiana Jones and the Kingdom of the Crystal Skull. It seems a decision hasn't been made yet on who will become the new Jason Bourne, although Shia LaBeouf appears to be one of the leading candidates. Our report from last night indicates that the producers are seeking actors in their mid-20s to early-30s for the lead role.

Tony Gilroy will direct from his own script, and the production is said to start sometime this spring, assuming they sign a lead actor in the very near future. Not much is known about the story of The Bourne Legacy, although it is believed there will be an opening for Matt Damon to return as Jason Bourne in future installments.

The Bourne Legacy comes to theaters August 3rd, 2012. The film is directed by Tony Gilroy.
[From Movie Web]
Did anyone else have a giggle with "actors such as Jake Gyllenhaal, Tobey Maguire, Garrett Hedlund, Taylor Kitsch, and Kellan Lutz"? I mean, KELLAN LUTZ?!? No, seriously, KELLAN LUTZ?!? How much did Kellan Lutz's publicist have to pay the studio to have them chuckle and say, "We're thinking Gyllenhaal… or hahahahaha KELLAN LUTZ"?
Anyway, regarding Shia: eh. I actually think Shia is one of the best young actors working today, and I truly wish that he didn't come across as such a douche in some interviews and various encounters. I think Shia could do well with the emotional center of the Bourne films, but I'm not sure about the action. I guess he's pegged as an action guy because of those Transformers movies, though. Whatever.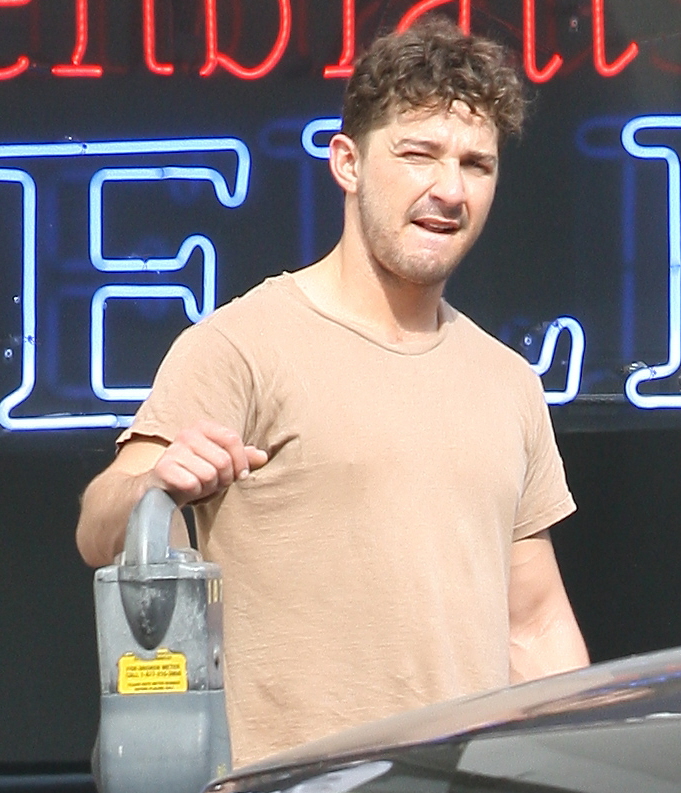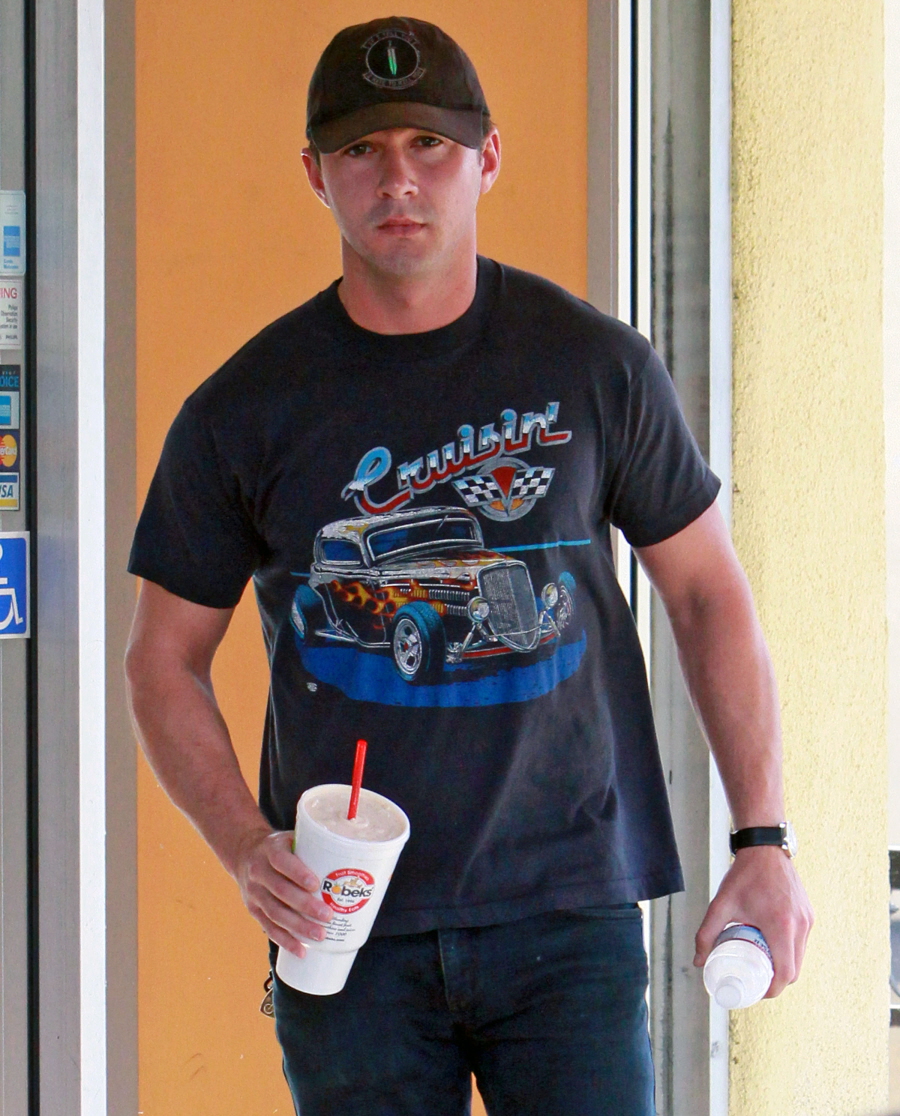 Photos courtesy of Fame & WENN.