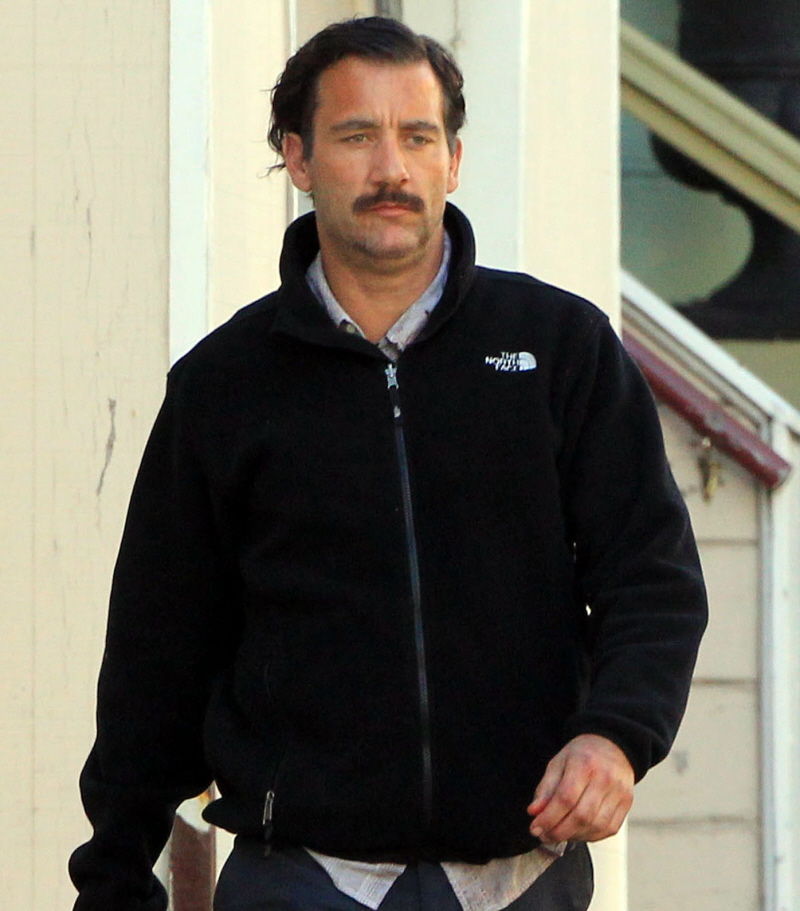 FROM THE DESK OF CLIVE OWEN:
Darlings –
You didn't expect to hear from me again so soon, did you? Well, once I spoke to you yesterday, I began to realize how horrible I was to leave you alone for so long. It was terrible of me. I apologize. Would you like a foot rub to make it all better? How about a mustache ride? There you go. See, I'm texting you right now with this dirty proposition.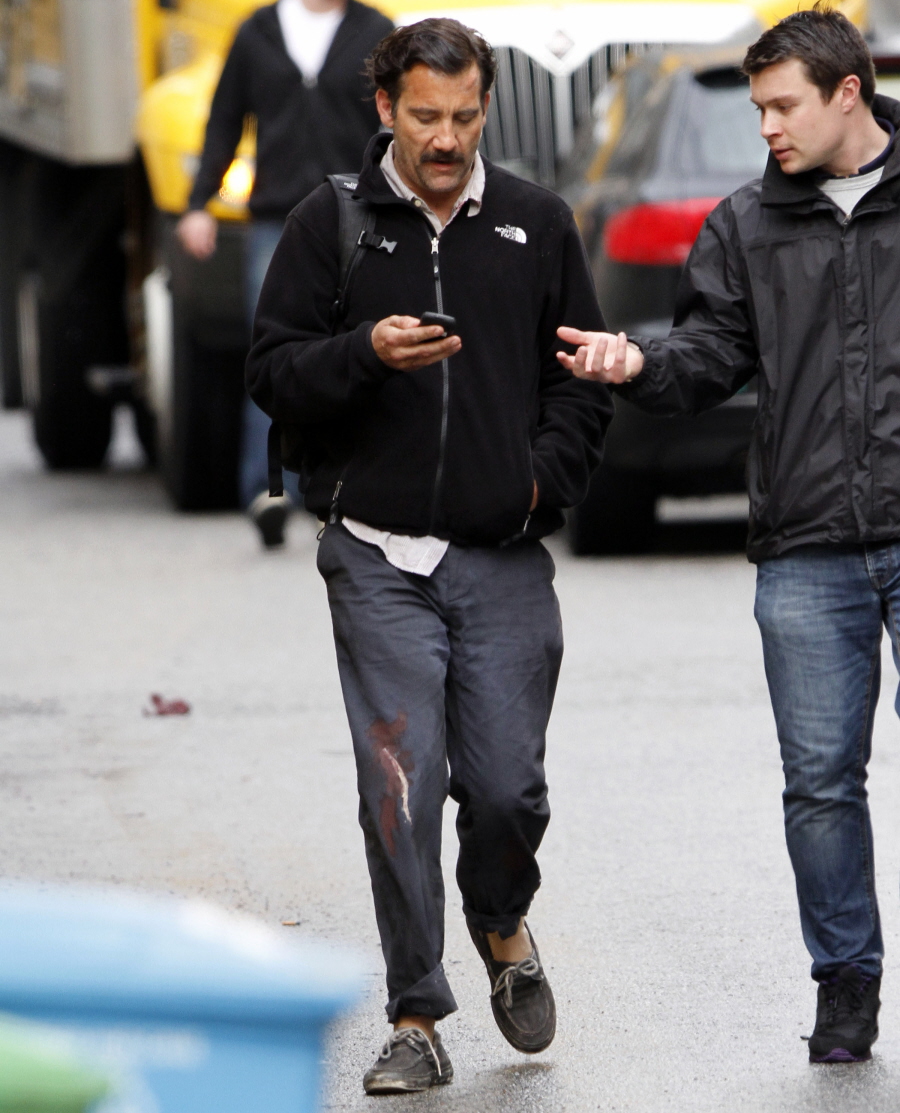 Oh, and I lied to you yesterday. This is not my Ernest Hemingway costume, obviously. I just didn't want you to know that I'm wandering around San Francisco in dirty clam-diggers, no socks and a North Face fleece, for no reason other than comfort. When I'm not in seduction-mode, I tend to dress down. When your biscuits come to Frisco, however, I will be naked. Or in an impeccable suit, of course. Are your biscuits getting warmer?
Anyway, why I wanted to write to you today: my costar. Nicole Kidman. What do you think of her? She's playing Martha Gellhorn, the legendary war correspondent, and third wife of Ernest Hemingway, who I am playing. These are some photos of Nicole in character… this wig is quite fetching on Nicole, isn't it? Would she be offended if I told her she should cut her hair like this? She would probably be offended, but she would forgive me if I offered her a mustache ride.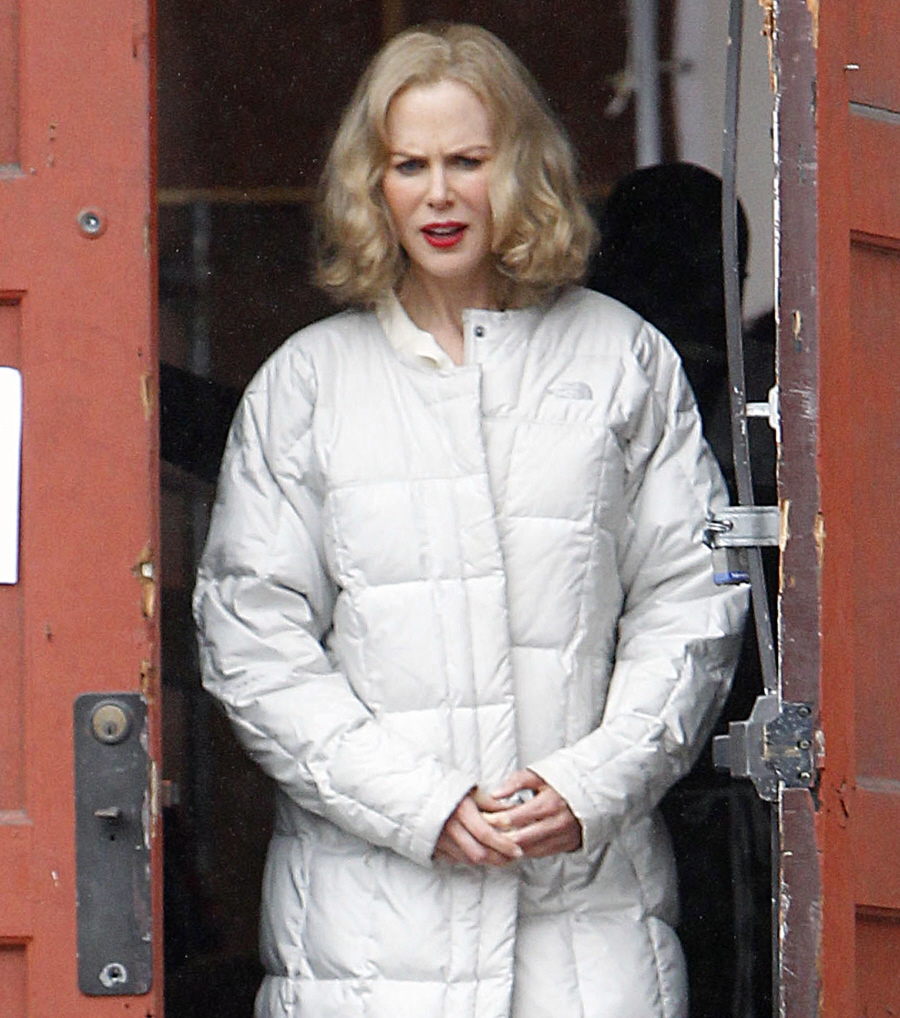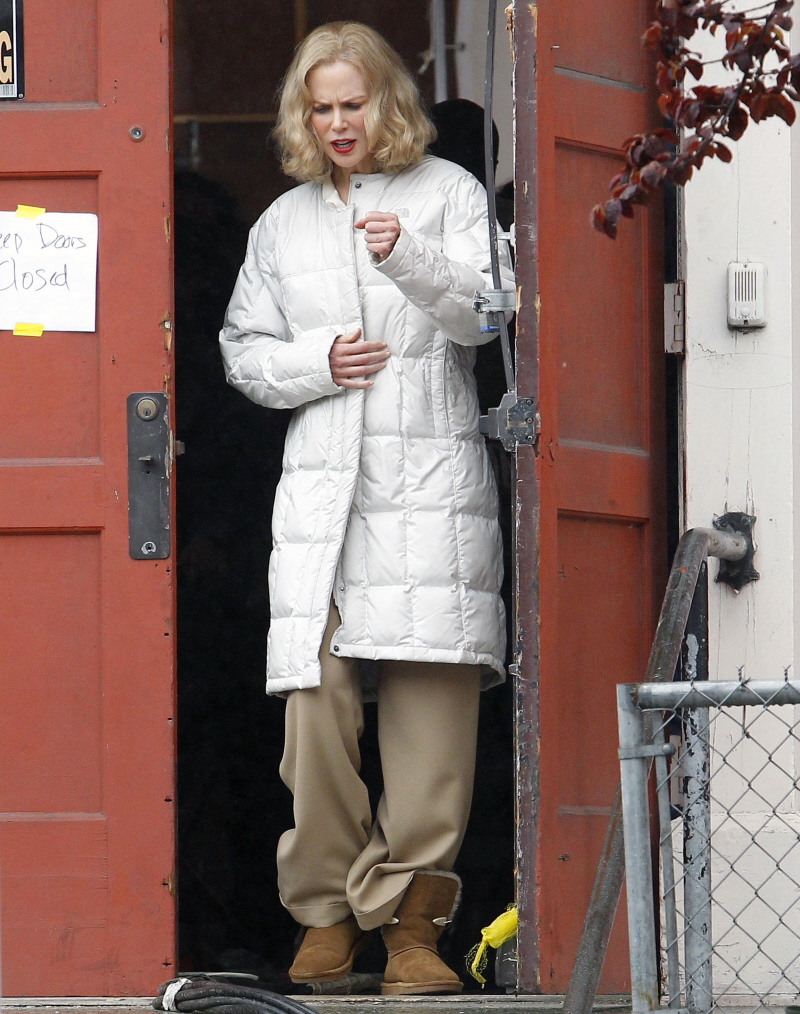 Photos courtesy of Fame.