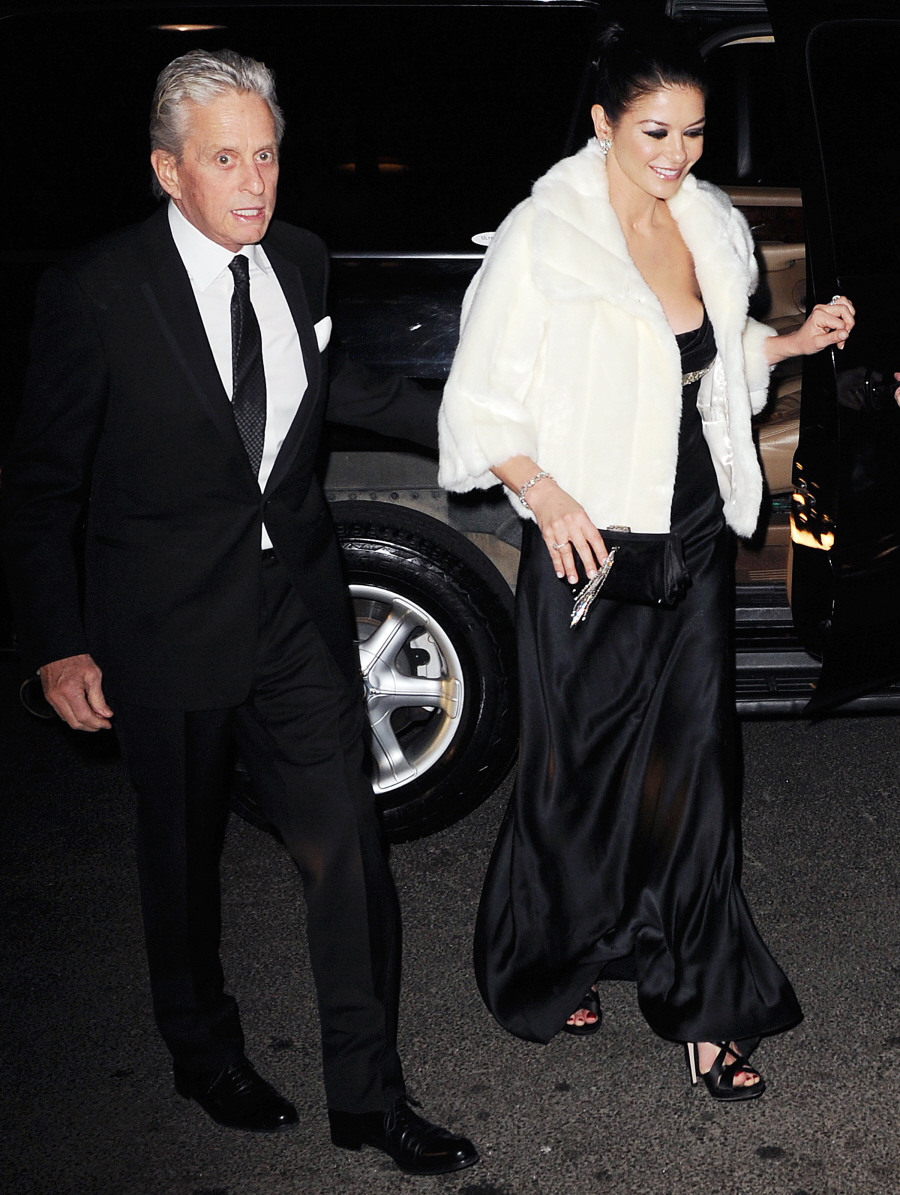 These are newish photos of Catherine Zeta-Jones and Michael Douglas from Friday night. They were headed out for a black-tie affair for The Welsh Society of New York. Because Zeta is Welsh, remember? I forget sometimes, because she just seems to have taken to this image of old-money New York so well. Seriously, though, Michael looks great, and he's healthy and they're back to going to events together. Also – do my eyes deceive me, or has Zeta put on some weight, especially in the hip-area? It looks good on her.
Michael Douglas looked amazingly strong and healthy as he and wife Catherine Zeta-Jones stepped out in New York Friday night. Zeta-Jones was the guest of honor at a party held by The Welsh Society Of New York at the Yale Club.

The 41-year-old star was awarded the Hopkins bronze medal for lifetime achievement in film at the St. David's day event just one week after receiving a CBE (Commander of the British Empire) at Buckingham Palace from Prince Charles.

Catherine flaunted her curves in a glamorous black gown with silver detailing which she paired with a white fur coat.

Proudly supporting her was Michael, 66, who revealed in January he'is in remission for stage four throat cancer after months of intensive treatment. The romantic pair held hands as they left the lavish event.
[From Radar]
41! Hahaha. Sure. She's 41. God bless. Anyway, Zeta's award was for her "worldwide stature in the film and theatre industries, her unstinting pride in Wales, her generosity in support of Welsh causes and her role as an ambassador for Wales in the United States of America." In her acceptance speech, Catherine said: "It means a lot to come home with my family and to be honoured in this way – very emotional, rather nervous I must say, and it was worth (it) to have Michael in good health to be able to enjoy it (with me)."
On, and her coat is real fur. Because Zeta will cut you if you say anything about her fur.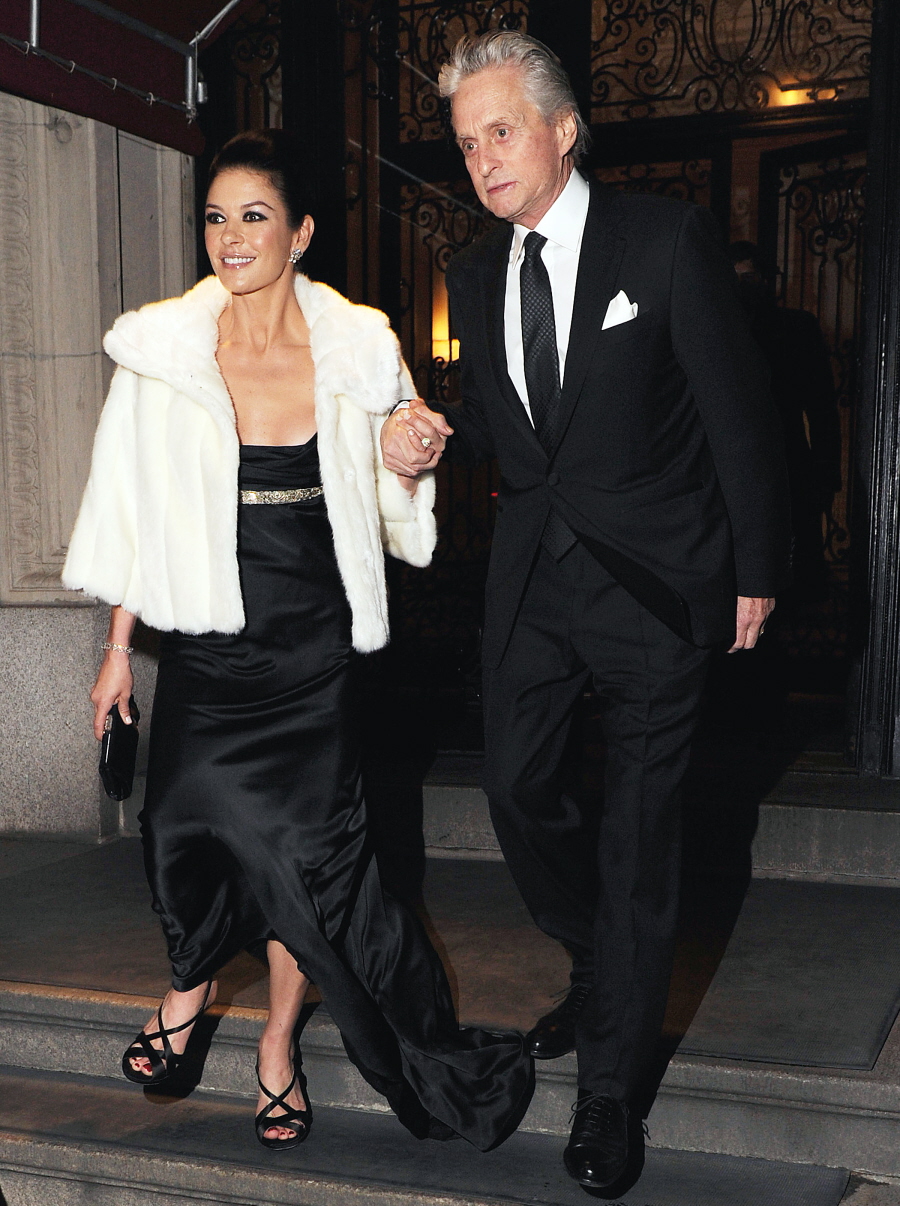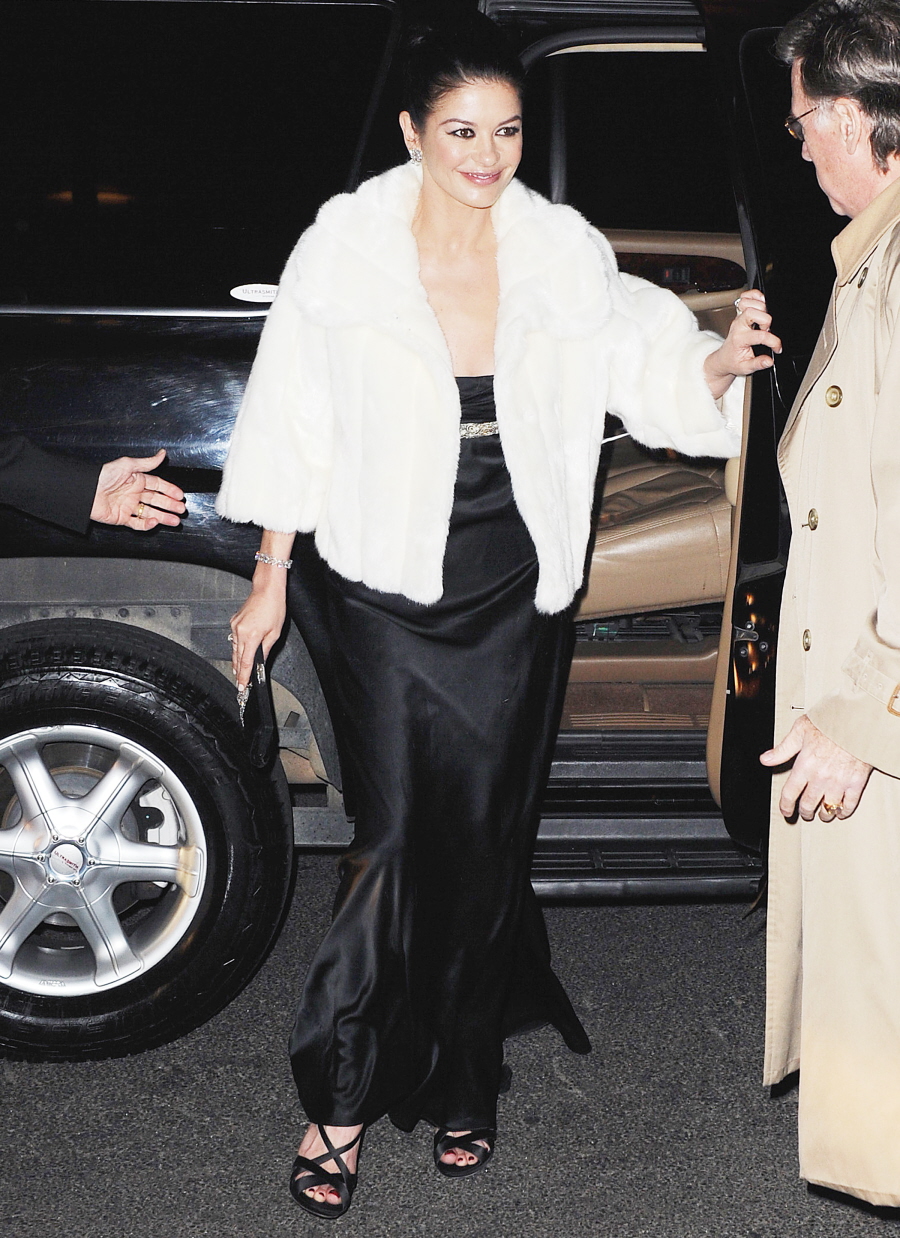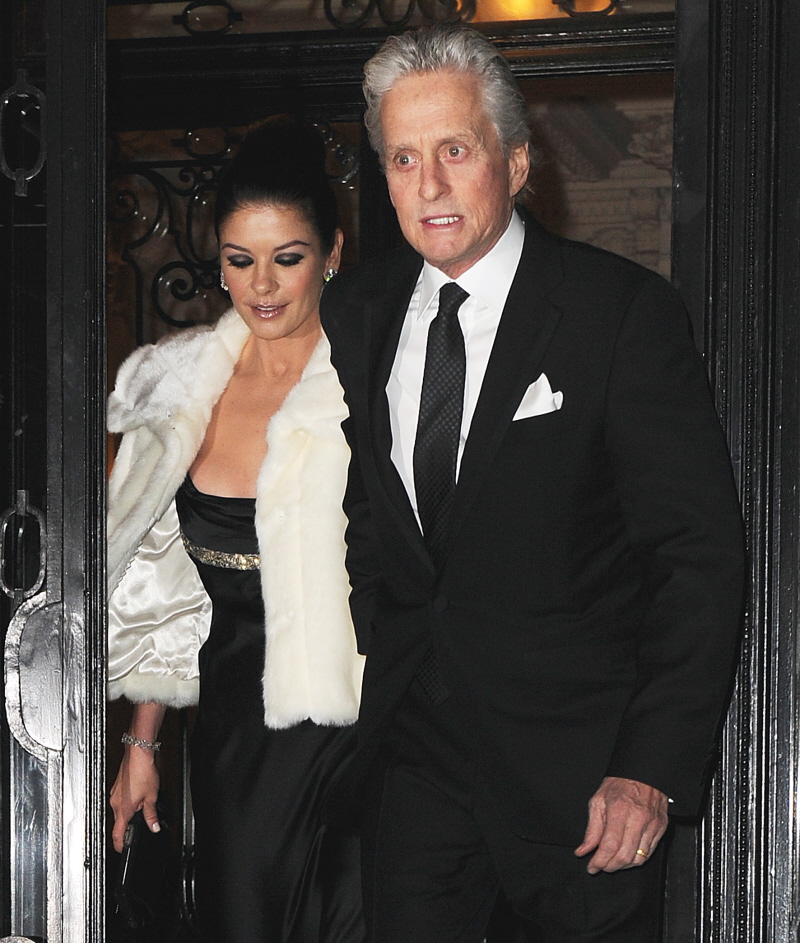 Photos courtesy of Fame.