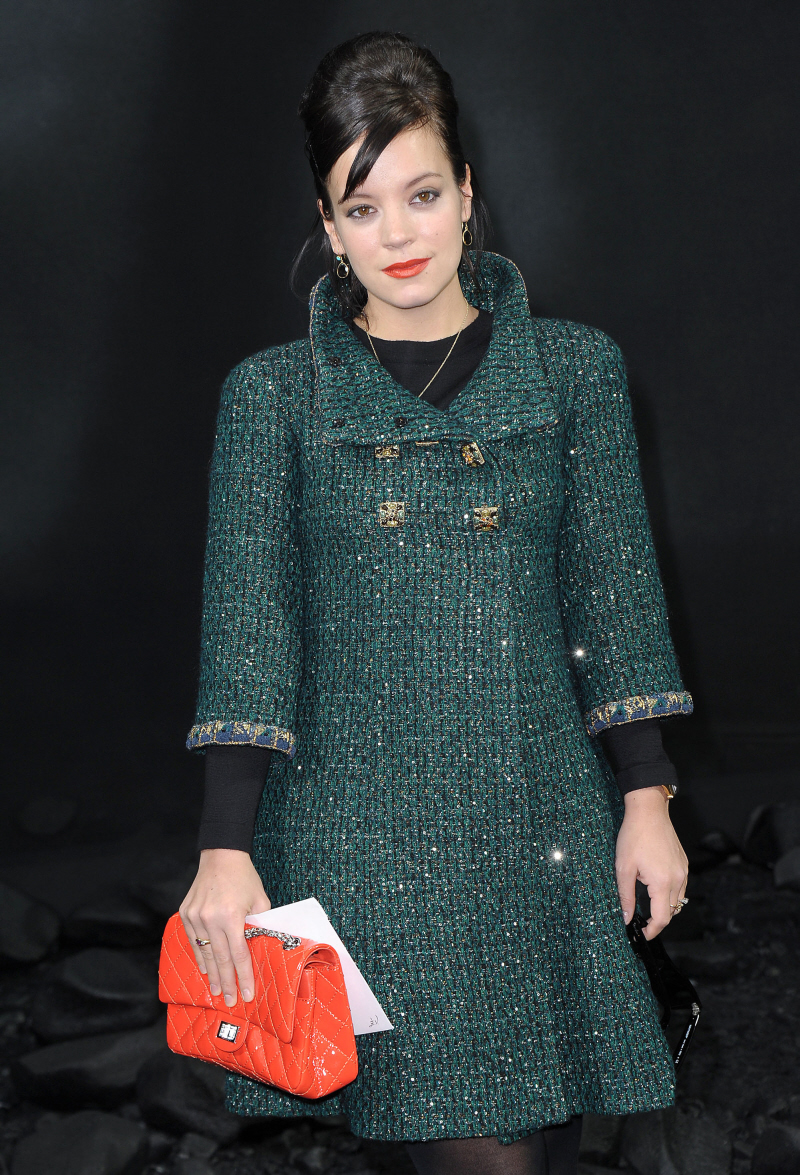 We have a lot of new photos of Lily Allen because she's been out and about several times in the past week. A few nights ago, she was out, partying in London, and today she was in Paris for the Chanel show (the green coat photos). Lily hasn't been doing many public appearances since she miscarried while six months pregnant, and hasn't done much press except for the odd rage-filled rant against any gossip columnist who writes innocuous items about how Lily might be engaged. Which she later revealed she was in fact engaged, making her c-bomb-filled rant look less like a person protecting their privacy and more like a famewhore celebrity protecting the exclusive release of information. That's just me though – while I have so much sympathy for Lily and her personal problems with carrying a pregnancy to term, I simultaneously think Lily, as a celebrity, is a massive dickhead who consistently and hypocritically thinks she can have it both ways – that she can claim "privacy" in interview after sanctimonious interview where she claims again and again that she's "leaving" the celebrity world and becoming more private, only to do more magazine covers and more interviews and more public appearances and playing fast and loose with the release of information. She's exhausting. So, speaking of Miss Privacy, she took part in a documentary which spanned her life over, like, six months last year:
She has shunned the spotlight and kept quiet since tragically losing her baby late last year. But Lily Allen has opened up about her second miscarriage during a revealing Channel 4 documentary Riches To Rags.

The singer, who lost her child six months into her pregnancy, says: 'It was a really long battle – and I think that kind of thing changes a person.'

The 25-year-old reveals her pain at the loss in a new show that charts her venture into fashion as she opened up Covent Garden vintage boutique Lucy In Disguise with sister Sarah Owen.

A preview of Lily Allen: Riches To Rags was shown this week as the singer headed to Paris to catch the Chanel Autumn/Winter 2011 fashion show.

Lily also reveals in the documentary – which filmed her between March and October last year – that she suffered with an eating disorder, 'I used to vomit after meals. It's not something I'm proud of…But, I tell you what, a lot of people came up to me telling me how great I looked and I'd be on the cover of every magazine. I thought I looked good and it was great to be able to try on clothes and feel a million dollars. But I wasn't happy, I really wasn't. I would love to be the skinniest minniest person in the world but I can't do that without being unhappy – I like food.'

She adds: 'I'm a pop star, not a model. Don't make me feel s*** for not being really skinny and having an eating disorder.'

Lily became engaged to Sam Cooper on Christmas Day last year, a month after they lost their baby.
[From The Daily Mail]
I wonder if Lily is going to throw a hissy fit over the advanced promotion for this documentary…? You know, because she's so private and no one should write about her, ever. It makes me wonder why she even agreed to do a documentary, because she hates the spotlight so much. Oh, right.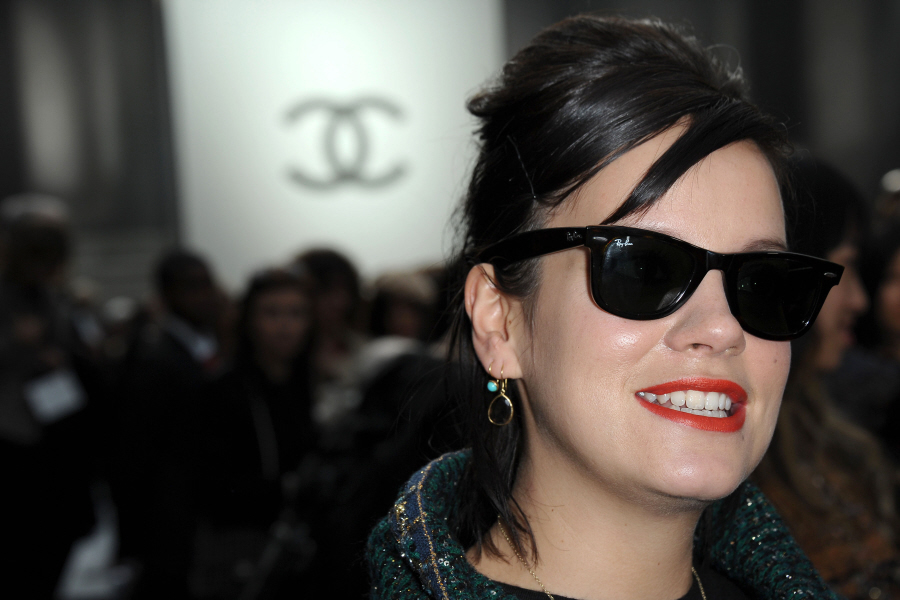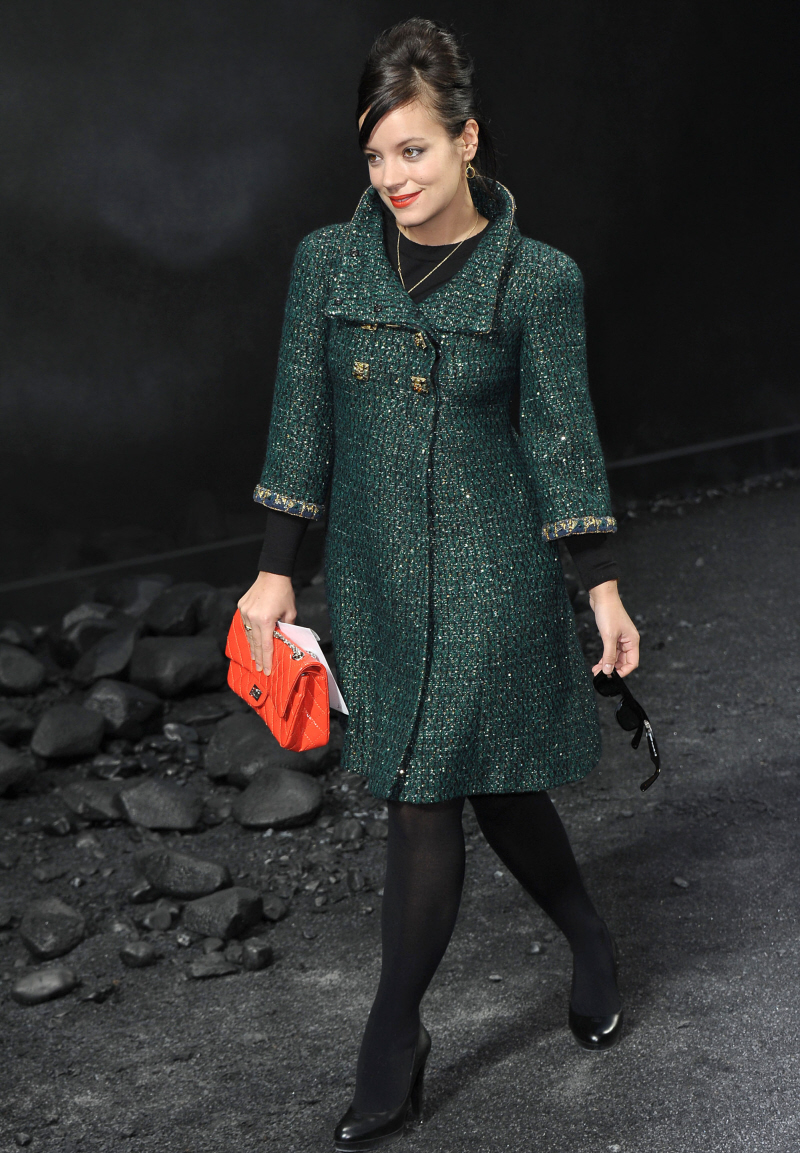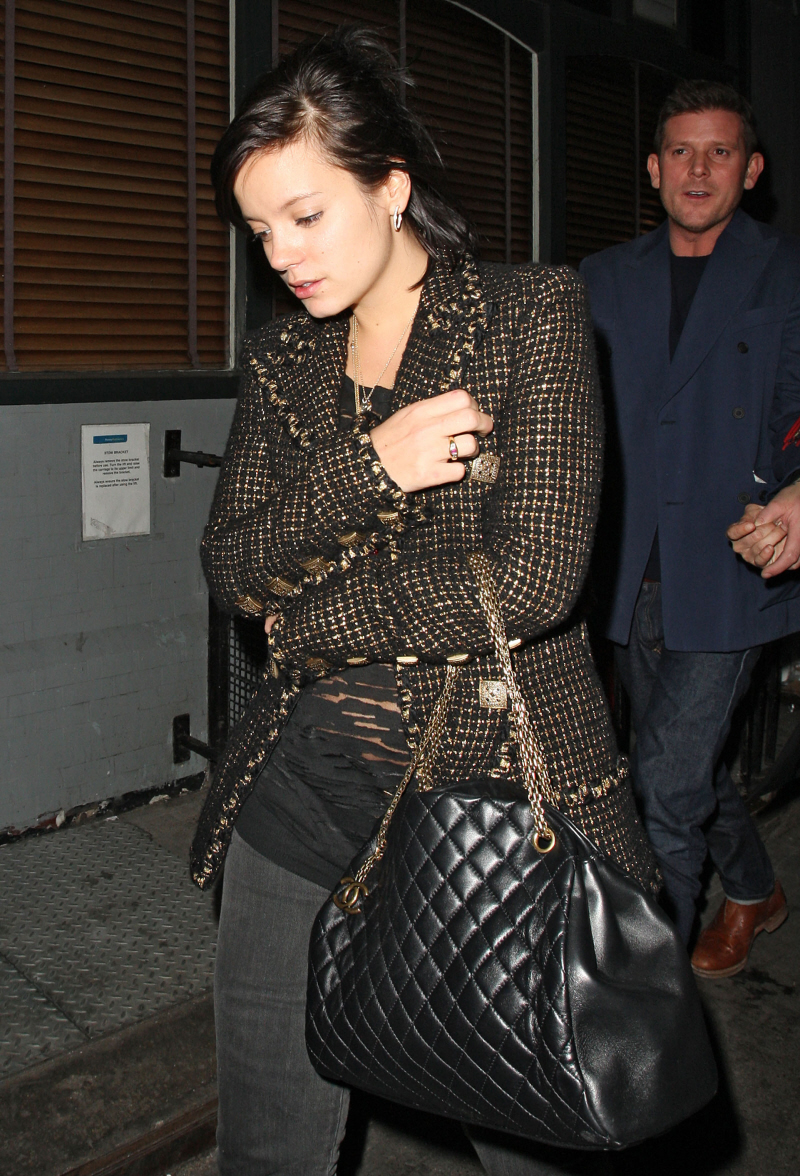 Photos courtesy of WENN.