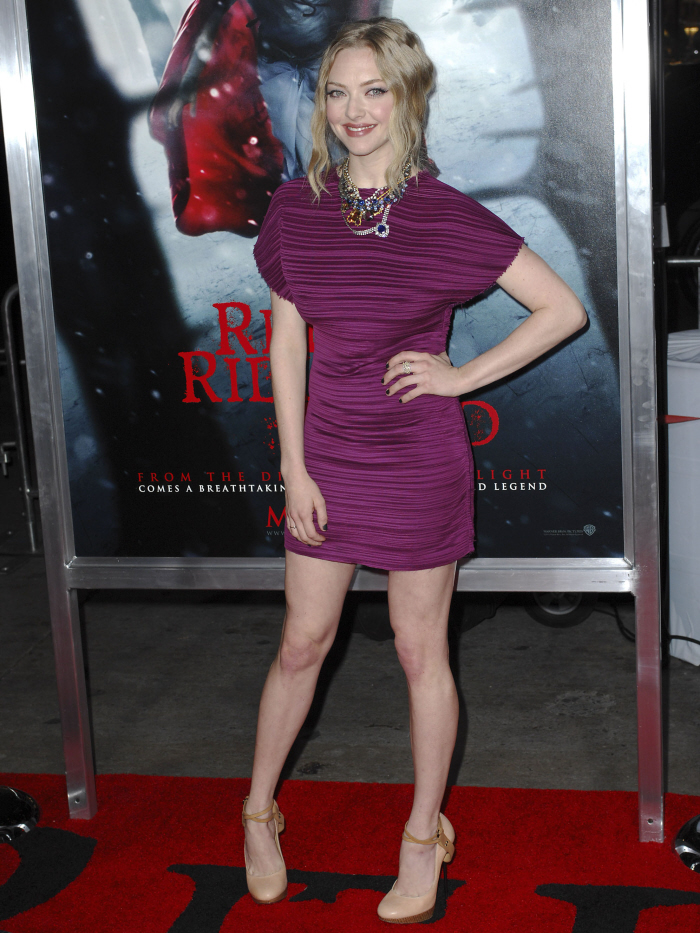 I can't believe that so many of you like and defend Amanda Seyfried, and thought that her Elle interview was self-deprecating and nice. Oh well, I'm not going to argue with you. But I will say that I will be vindicated. Because if there's one thing you can bet on, it's a vapid, name-dropping, famewhore always doing what she loves. Give Amanda time and attention, you'll soon see it. Anyway, these are photos of Amanda at the premiere of Red Riding Hood last night. Her dress is Lanvin, and I do like it, although I tend to think it's just a touch too short. It's not an age thing – she's young enough to pull off a miniskirt. It's just a comfort thing – that mini looks uncomfortable from a functional standpoint. What I absolutely hate, though, are the Lanvin shoes: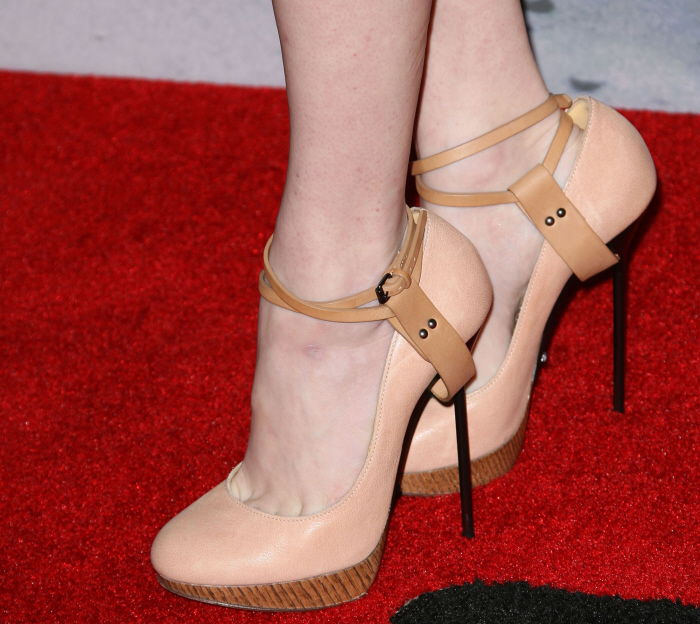 With this dress, I would have gone with black shoes. Even another color would have been fine – but this nude color "fools" the eye into giving Amanda the appearance of hooves.
I also don't like her hairstyle that much, but now I'm just nitpicking because of my newfound dislike for this girl.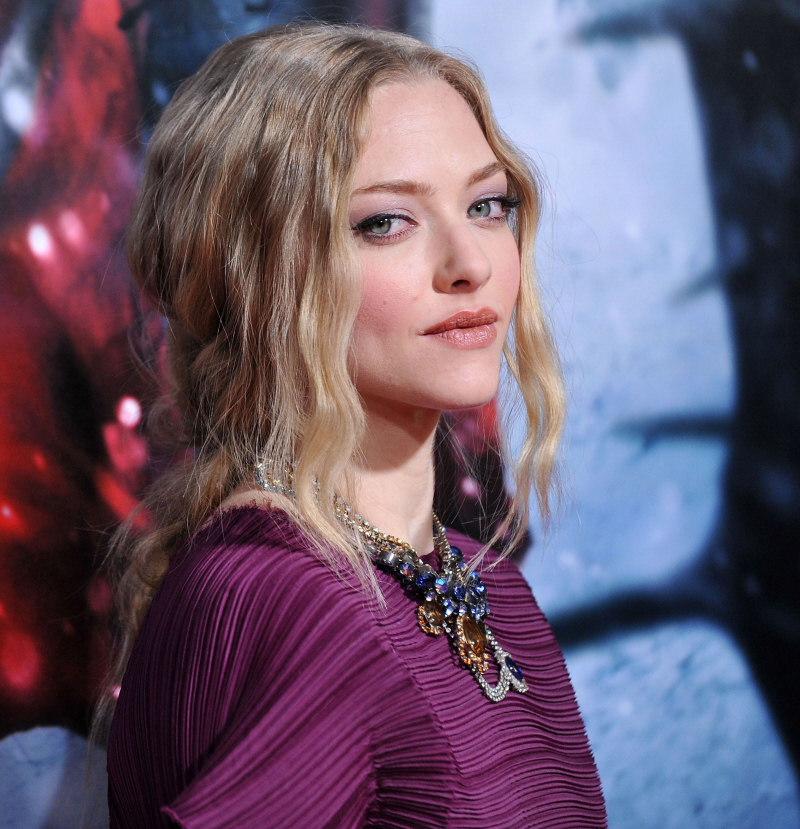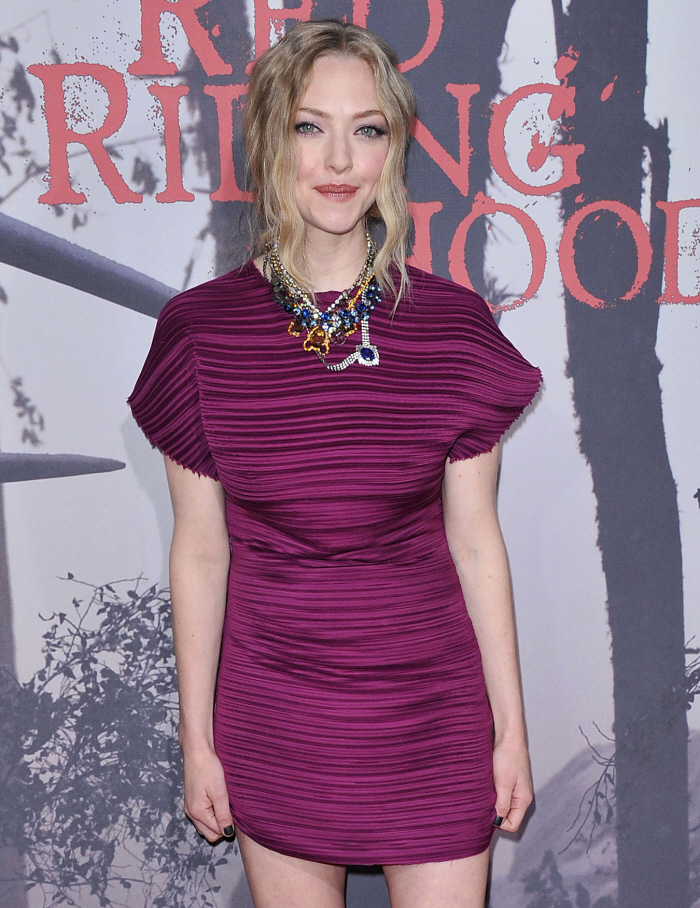 Photos courtesy of WENN.