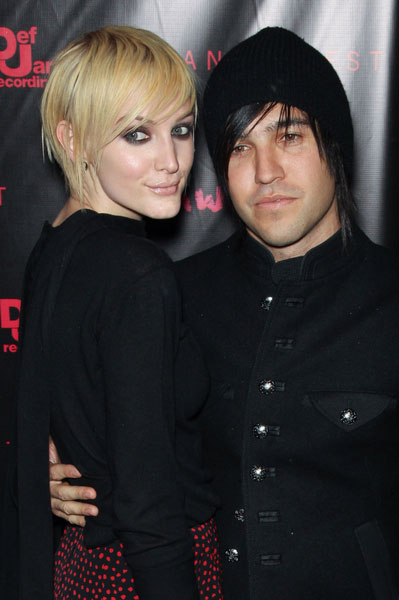 Ashlee Simpson has been linked with a few guys since the news of her seemingly shocking split (to those who care) with Pete Wentz. She's been rumored to be hooking up with heavy tatted drummer Travis Barker, which would be a dumb move considering Barker's history of fighting and reuniting with his children's mother, Shanna Moakler. Ashlee also tweeted a photo of herself out to dinner with the former guitarist for her band, Ray Brady, right before she filed for divorce. (They were there with Ashlee's friend, stylist Natalie Saidi.) And she's reportedly been hanging out and partying with some pro skaters. Now Ashlee has been linked with yet another guy, a rocker friend of Pete's named Craig Owens who is signed to Pete's record label. They were photographed together and Star Magazine claims that Ashlee somehow seduced this guy, as if guys need seducing usually. Here are two reports on this, from Star and In Touch via Jezebel's tabloid roundup.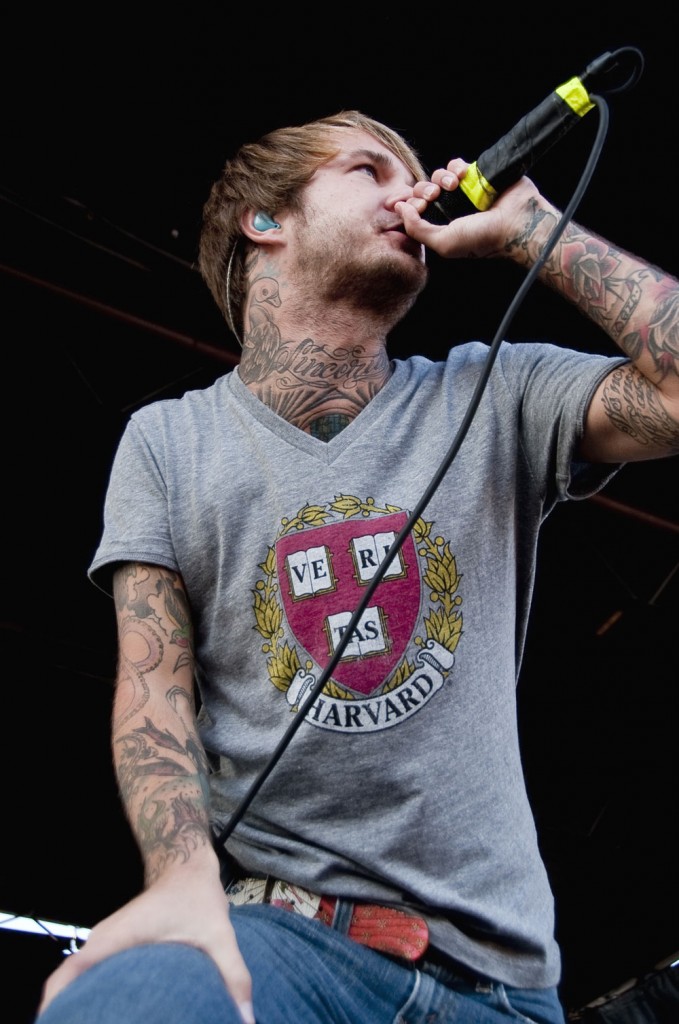 Ashlee Simpson-Wentz has been seeing Craig Owens from the band D.R.U.G.S., which just released its first album on — DUN DUN DUN — Pete Wentz's record label. The mag has three pix of Ashlee and Craig hanging out together, and apparently they were seen holding hands at the Beverly Center Mall, and they even kissed on the lips. (There's a lot of teenage behavior in the tabloids this week.) But Ash & Owen better watch out. A family "friend" says Ashlee's dad Joe is "looking for a professional athlete for his little girl to date." – In Touch as told by Jezebel

Ashlee Simpson is having a "revenge romance" with Craig Owens, a longtime friend of Pete Wentz. "She played the part of the temptress, getting Craig to ignore his friendship with Pete," says a source. "She loves that it worked." Craig has been Tweeting subtle messages like, "When you wake up to messages from someone special… knowing you'll look at them over & over throughout the day… Smiling really big each time" and "the faith I have in us will keep you near." There's a chance that these are song lyrics, but whatever. "Ashlee's determined to move on first," the source says. "She won't tolerate being seen as 'the poor ex-wife who got dumped. It's just not an option." In Touch as told by Jezebel
[From Star and In Touch via Jezebel]
Star is really phoning it in lately. They have a nice twist on this by claiming that Ashlee somehow tempted the dude, but from most all accounts Ashlee is the one who dumped Pete, not the other way around. She's not seen as "the poor ex wife who got dumped," and Pete was supposedly begging her to reconsider. These two were 24 and 29 when they got married. Ashlee is just 26 now and she's playing the field. She may be dating one of Pete's friends, but it's probably just because the guy is convenient and her type, and not necessarily because she wants to hurt her ex. Pete is probably pissed off about it though.
Photo of Ashlee and Pete is from 10/18/10, Credit: PRPhotos. Photo of Ashlee alone is from 11/2/10. Credit: WENN.com. Owen is shown performing (color photo) on 8/23/09. Credit: WENN.com. Other photos are from his Facebook page.