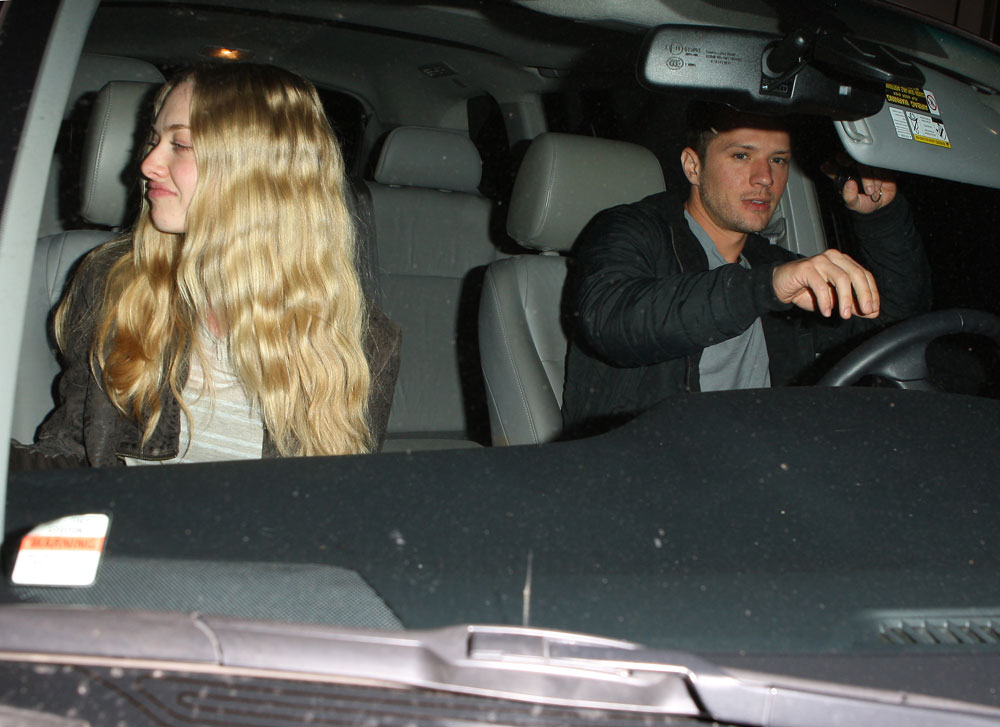 We've heard all sorts of rumors about the state of Amanda Seyfried and Ryan Phillippe's new relationship. Ryan seems to be slipping into old manwhore patterns in that he's taken on yet another attractive young blonde and has proceeded to step out on her at every turn. For her part Amanda seems accustomed to this, and not to expect anything more from the men she dates. Kaiser finds Amanda annoying, which is understandable given some of the dumb sh*t she says, but I see her as naive and stuck in a rut of dating guys who treat her like dirt. For some women it's like the default setting you have for dating in your 20s. It takes a lot of work to realize that you're picking the same type that's bad for you over and over again. Obviously it doesn't matter how pretty, successful or loaded you are.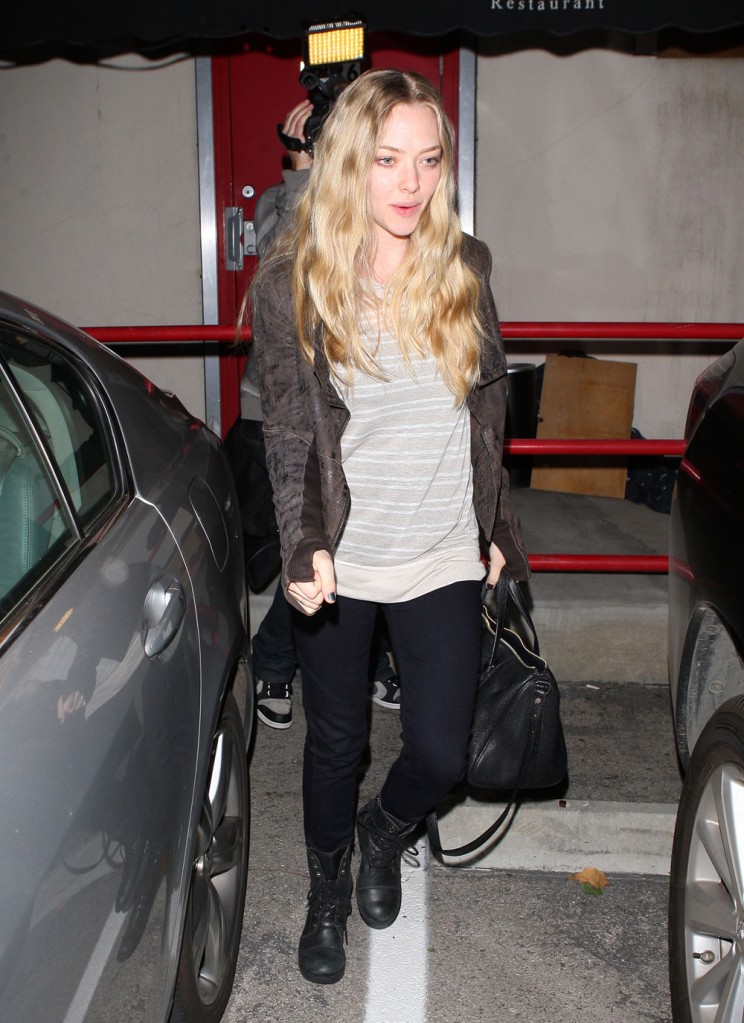 Well Amanda and Ryan were photographed out at dinner together Tuesday night in LA, the same day her Elle cover interview went public. She half-acknowledged the relationship to Elle, admitting "yeah, I've been seen out with him," which sounds to me like it's casual and she's being played, but can't admit it. She looked pretty happy to be papped last night, and she looked a little toasty like she'd had a couple of glasses of wine at dinner.
They were out at a restaurant I've never heard of called Craig's (I guess it's on Melrose and is new) and Amanda was photographed walking her dog the very next day. So is she calling the paps or are they hounding her? I wouldn't put it past her to tip them off about her dinner date, especially since she didn't go to a paparazzi hotspot. It's possible the paparazzi found them without help however since Melrose is so accessible. Ryan hates the paparazzi and has said that they can be persistent and hard to shake. I don't see him putting up with photographers in order to date Amanda, but he's probably happy to string her along while it's convenient for him. He's not going to change, but maybe she'll wise up at some point and realize that she deserves better. It took me until I was about 30, but I like to think that I didn't take the douches as seriously as Amanda seems to. I probably did.
Here's Amanda with Ryan on Tuesday night and out with her dog and a friend for coffee yesterday. Her dog Finn got his cone off! Credit: Fame