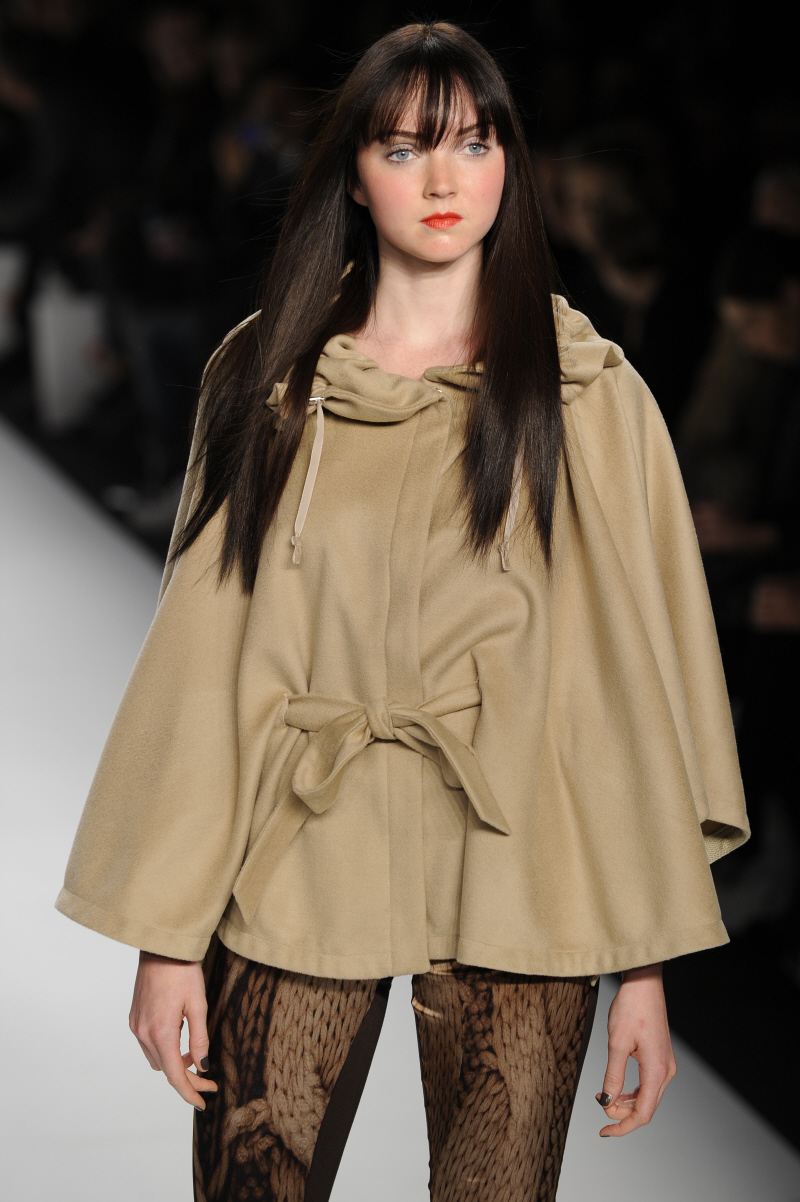 Ugh, I do NOT understand this Lily Cole chick. I never even really understood why she was considered a "model". Like, I know her name. She's a "model" with name recognition. How did that happen? And to make matters worse, she's now a "model/actress" who dates A-list men. The hell?
Perhaps I'm just pissed because the last man she was allegedly dating was none other than my beloved David Gandy. About a month ago, Gandy and Cole allegedly had a tryst at the new W Hotel in London, and there were rumors that the hookup wasn't even just for one night. But now, according to The Mail, Lily is rubbing her ginger kewpie-face on someone else out of her league… Jude Law! Jude and Lily actually dated before, briefly, a few years ago. And they're allegedly revisiting their old flame.
His decision to rekindle his romance with Sienna Miller ended in failure. But that hasn't deterred Jude Law from reuniting with another old flame. Just weeks after splitting from actress Miss Miller, Law has been linked with his former girlfriend, Lily Cole.

The 38-year-old actor was spotted with the 22-year-old model at controversial London nightclub The Box last week, leading to speculation that they are an item again after dating for several weeks in 2008.

An onlooker at The Box, the Soho venue notorious for its semi-naked dancers, sexually explicit cabaret acts and claims of drug taking, said: 'Jude and Lily were at a table kissing and being very flirtatious. It was clear they were comfortable with each other.'

Law, a father of four, split from 29-year-old Miss Miller last month. The news came as a shock to many who had thought the couple may have been preparing to marry. They had begun dating in 2003 – the year in which Law divorced actress Sadie Frost – after meeting on the set of the film Alfie.

Law and Miss Miller became engaged, however they called it off in July 2005 after he confessed to an affair with his children's former nanny, Daisy Wright.

Miss Cole, who is studying history of art at Cambridge University, split from her actor boyfriend Enrique Murciano last month after two years together. She was then linked to model David Gandy.
[From The Daily Mail]
I actually approve of this more than the Gandy stuff. Gandy seems like he wants a girlfriend (really, I'm being serious), while Jude just seems like he's up for whatever random hookup he can get. Hopefully, this Jude-Lily union is just a random thing, but even if it isn't and it is more serious, I'm guessing that it will still drive Sienna Miller crazy, and that's always fun to watch.
Last thing: Lily has, like, crazy long arms, right? And weird hands. Ugh. Just stay away from Gandy, for the love of God.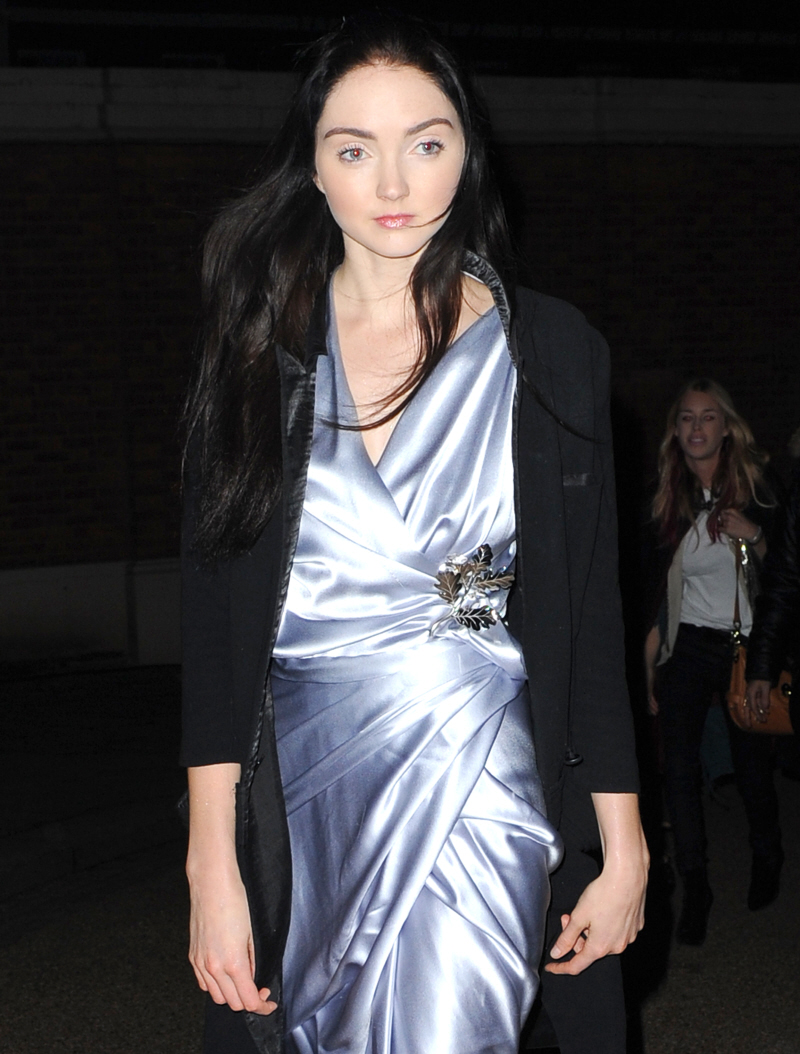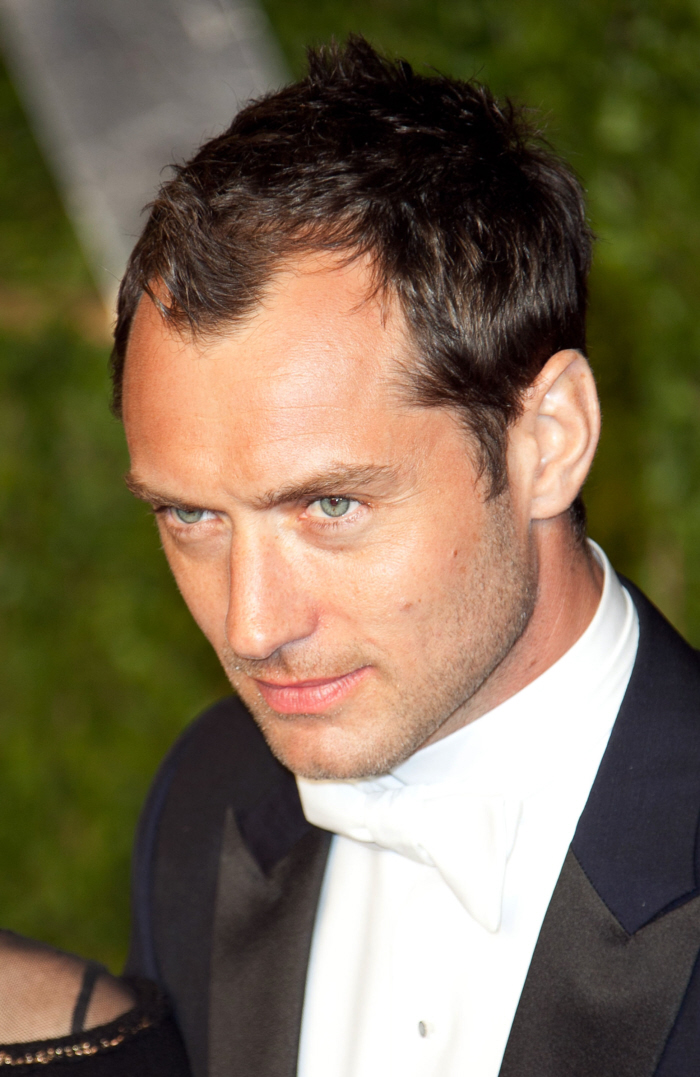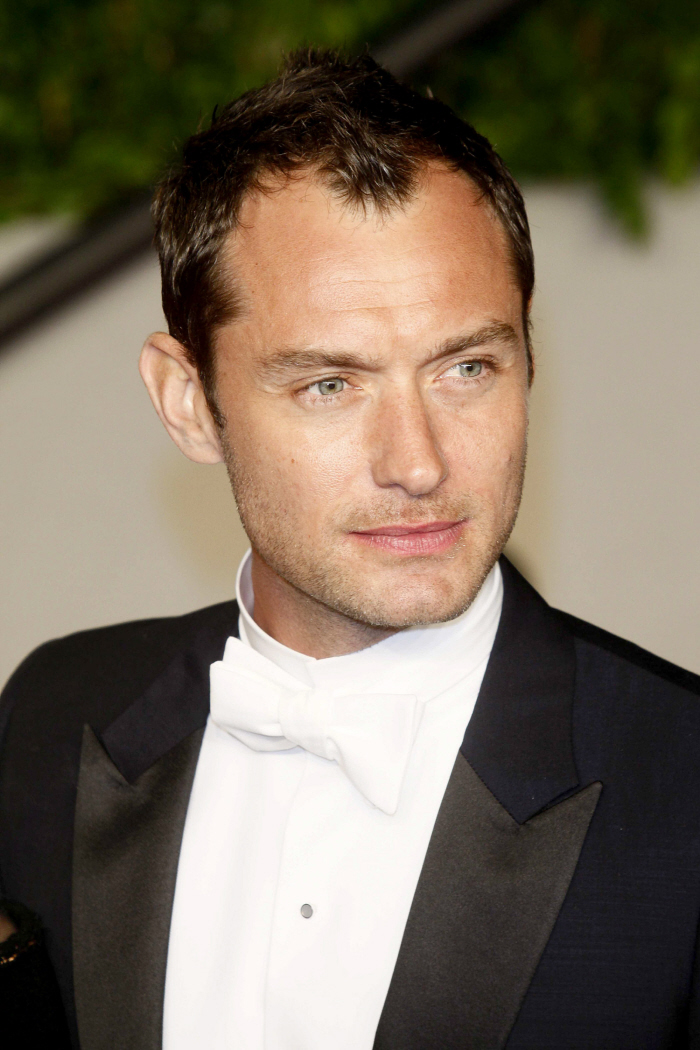 Photos courtesy of WENN.