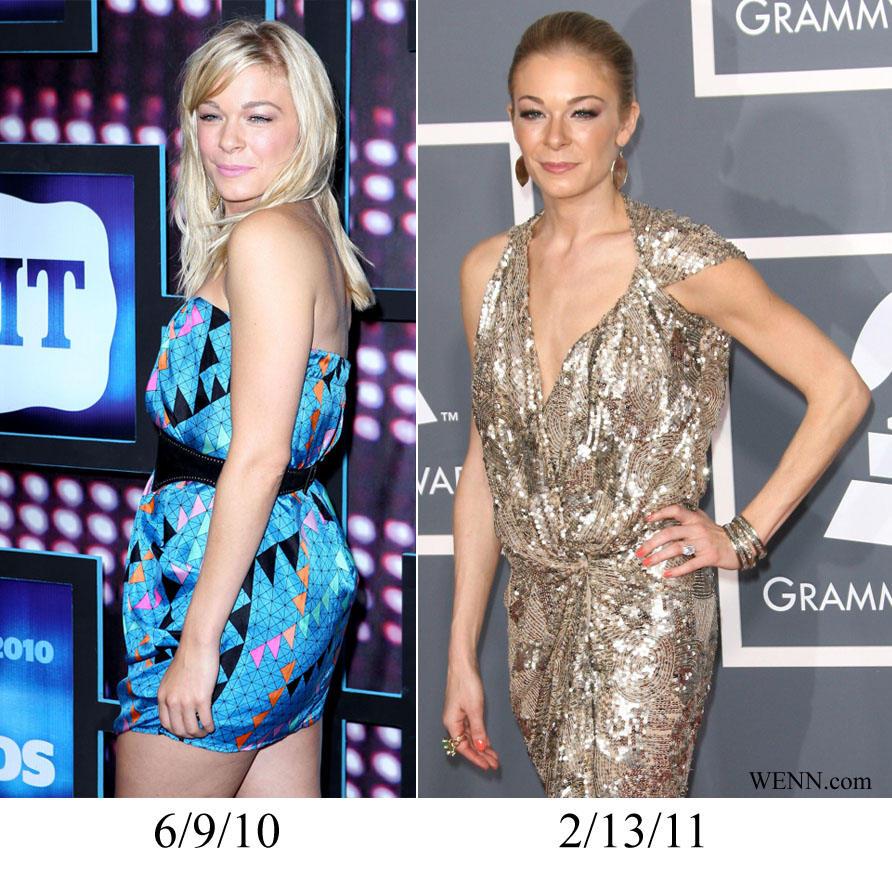 I've been avoiding writing about the latest round of "LeAnn is emaciated, for real" tabloid stories just because we don't have access to the latest set of photos – you can go here to see LaineyGossip's photos, plus her side-by-side of LeAnn then and now. In the latest set of photos, LeAnn's legs are positively twig-like. It's basically just flesh on bone, and her weight loss is dramatic, obvious, and truly disturbing. Most big media outlets ran stories about how LeAnn is looking these days, which caused something of a meltdown for LeAnn on her Twitter a few days ago. Of course. Because nothing happens to LeAnn if she can't get all pissy and huffy about it on Twitter. Anyway, she tweeted a bunch of crap of course:
LeAnn Rimes has a message for anyone judging her thin physique: "I am completely healthy!"

The singer, who's in wedding planning mode in the run-up to getting hitched to fiancé Eddie Cibrian, added on her Twitter page Tuesday, "If people only saw how much I ate."

Recent photos show the singer, who is known for being in great shape, looking particularly slim. Referring to pictures of herself wearing leg-baring jeans shorts and an off-the-shoulder top as a "joke" and blasting the "judging" and "evil comments" that followed the photos' publication, Rimes also writes in response to a follower, "OVER It is right! I know how healthy I am, so really that's all that matters."

That same day she offered a glimpse into what she eats, citing her recipe to start the day: "Breakfast…poached eggs, whole wheat toast and Italian ham w/ fresh berries!" she wrote.

For those who still don't believe she's fit and healthy – and not wasting away as some have trumpeted online – she reminded one follower that "it's a photo….see me IN PERSON," and invited fans (jokingly) to see her stark naked.

"Maybe it's time for a nude pic so peeps can see how I look nowhere near what these stupid pics are trying to make me look like, LOL," she wrote, making it clear she was kidding.
[From People]
Look, I know a lot of you hate LeAnn, and in all fairness to her haters, LeAnn has given all of you lots and lots of ammunition. She's a hyper-narcissist, a self-obsessed egomaniacal drama queen nut job who has destroyed her career and any goodwill any of us might have her a long, long time ago. That being said, I've started to feel a twinge of pity for LeAnn, much as I have lately felt a twinge for Gwyneth. That's the thing about self-absorbed, delusional bitches – once the veil comes down, all of sudden they seem fragile, physically and mentally. LeAnn's freakishly emaciated body is a cry for help, even if she's too much of a ridiculous a–hole to acknowledge it. Maybe if we let it go, she'll actually eat (without purging).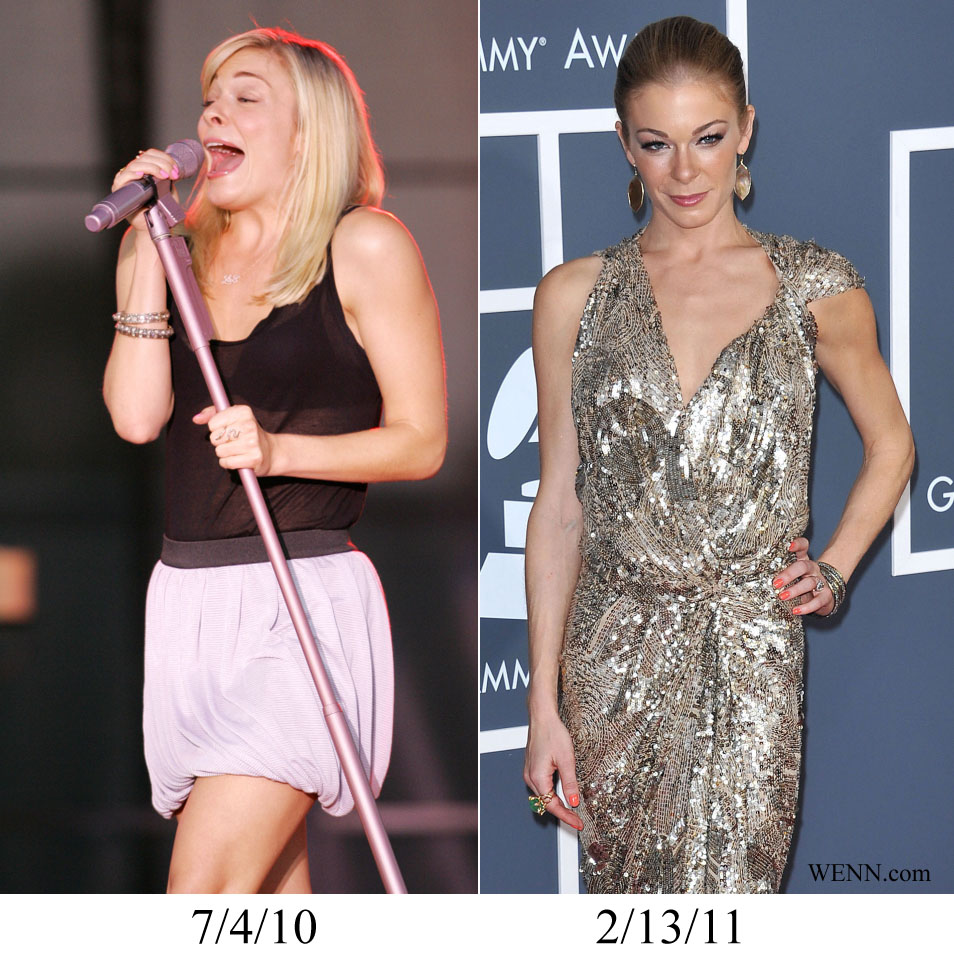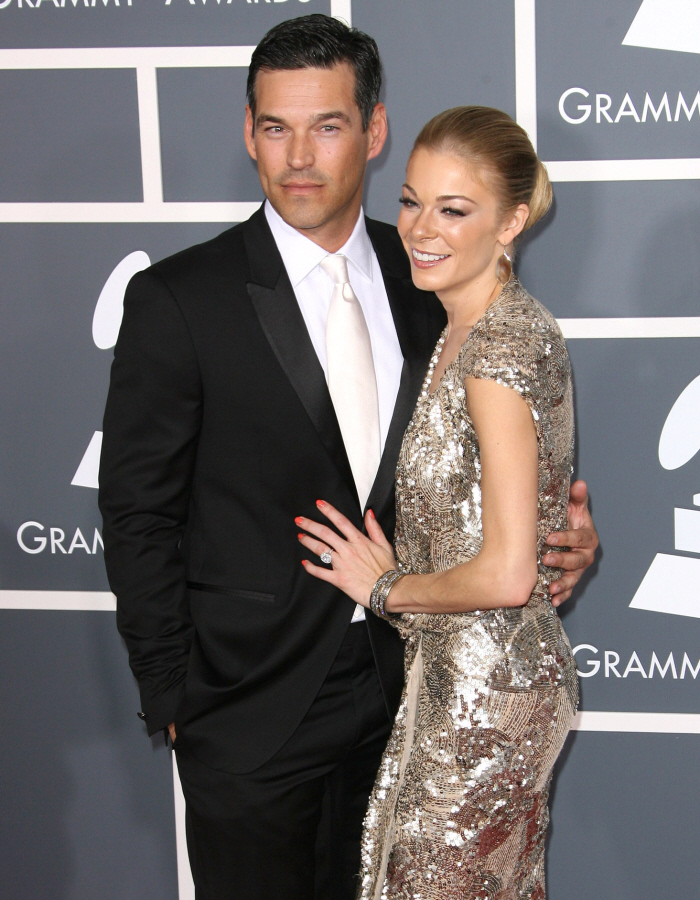 Photos courtesy of WENN.