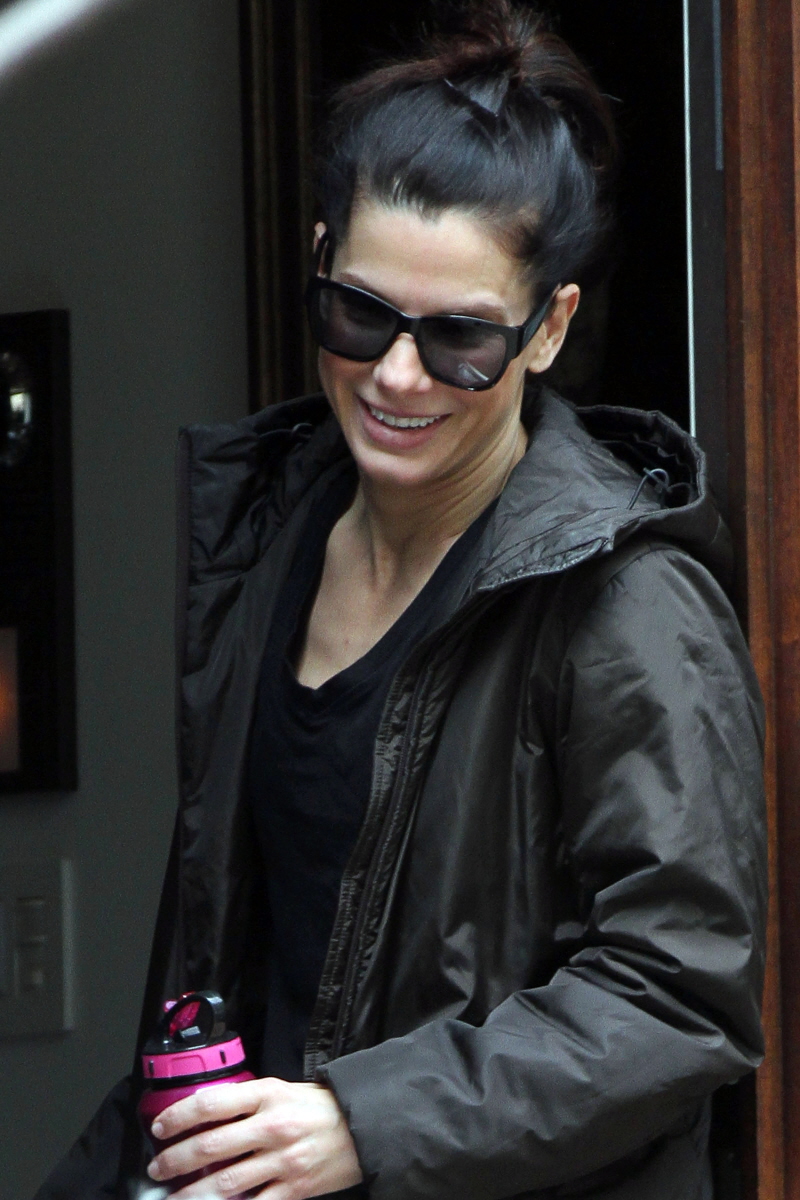 These are new photos of Sandra Bullock leaving her house in New York City. I think Sandra and Louis have been spending a lot of time in New York lately, for whatever reason. And it's the only city they seem to get consistently pap'd in. I think Sandy looks really good in these photos – she looks healthy and content, and I like that she even gives the paparazzi a smile. So classy.
In addition to getting back to work, hanging out in New York with her son, and generally being cool (and maybe being a lesbian too, of course), Sandra also donated one million dollars to the Red Cross, to help support the people of Japan:
Sandra Bullock gets charitable as she donates $1 million to the Red Cross to support the relief effort for the Japan disaster.

"The American Red Cross is extremely grateful for this generous support from Sandra Bullock and her family," the organization said in a statement. "This contribution is vitally important as the Red Cross works to provide critical assistance and essential relief items in this time of urgent need for so many people in Japan."

This isn't the first time the Oscar winner has shown such generosity. Bullock also gave $1 million to Doctors Without Borders to aid in the Haiti relief effort after the devastating earthquake there in January of 2010.
[From Entertainment Tonight]
Yes, and Sandra has given to all of the big tragedies over the years – Katrina and the Gulf Coast, 9/11, the 2004-05 Tsunami. She's a giver. She's got a good heart.
In other Sandy news, In Touch Weekly (via Jezebel) is reporting that Jennifer Aniston is trying desperately to throw Sandy a big pity party. According to the tabloid, Sandy and Aniston are "bonding over their breakups" and Aniston and Courteney Cox have invited Sandra to be part of their First Wives Club. God, I really hope that isn't true.
To make a donation to the International Red Cross, go here.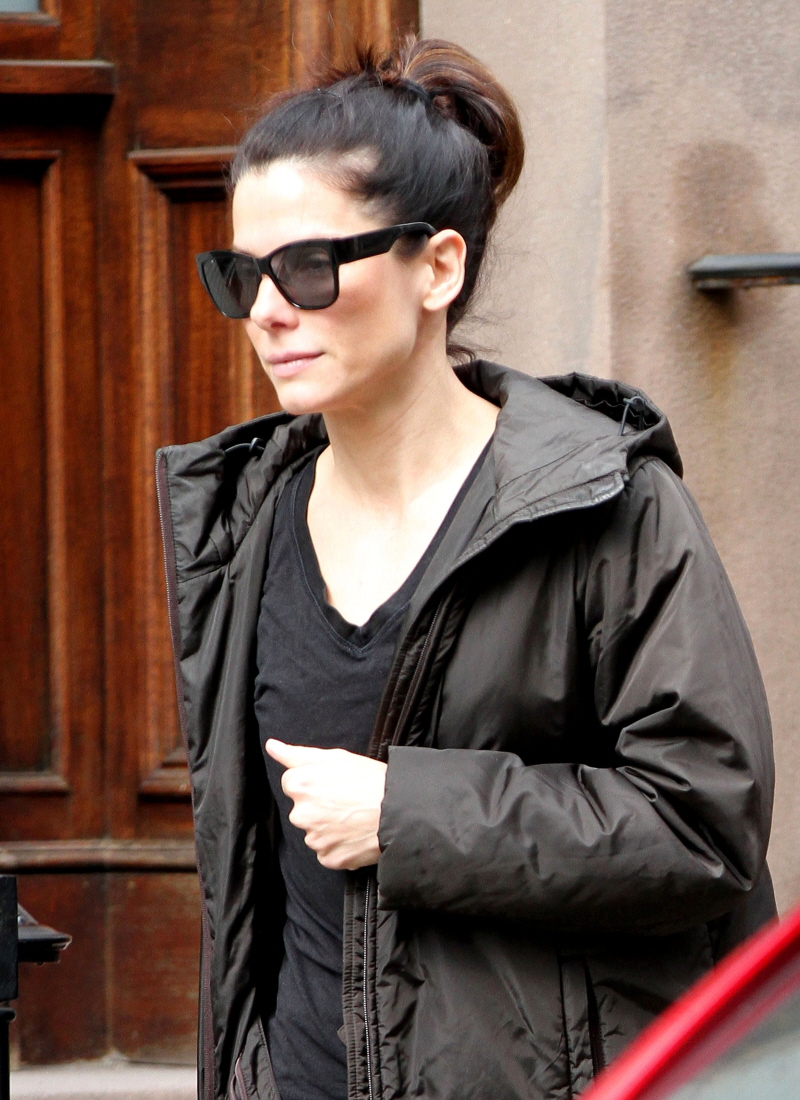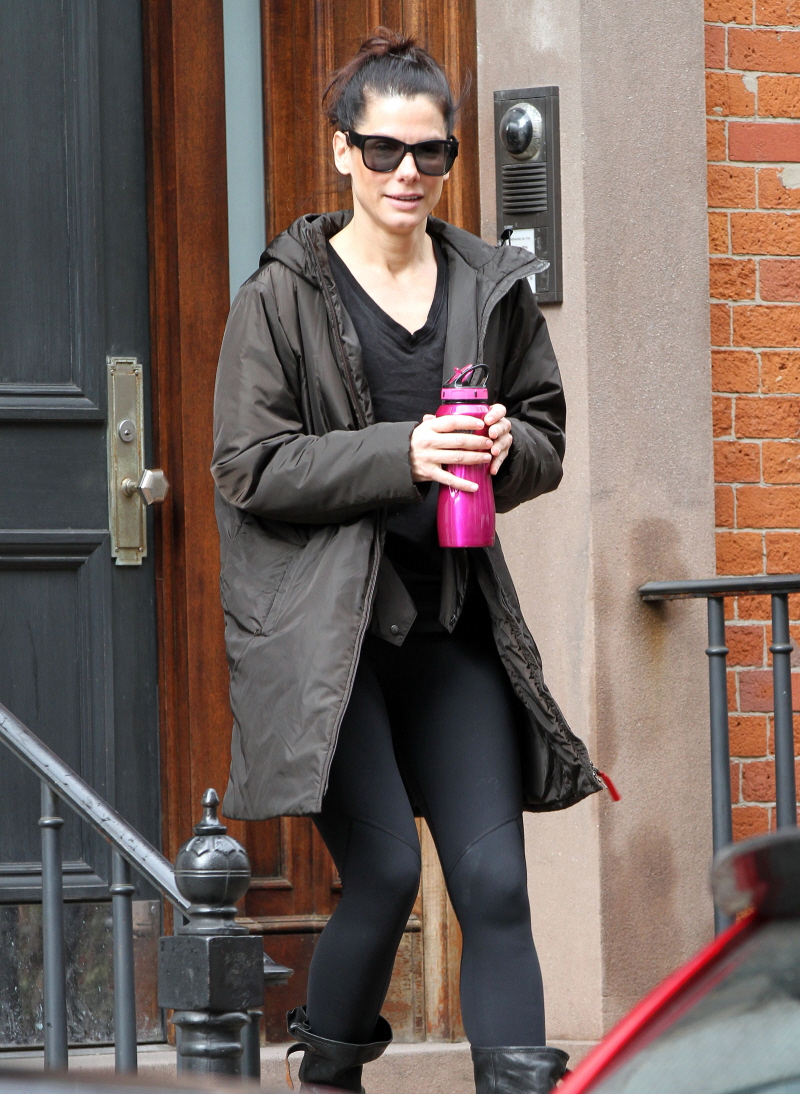 Photos courtesy of Fame.