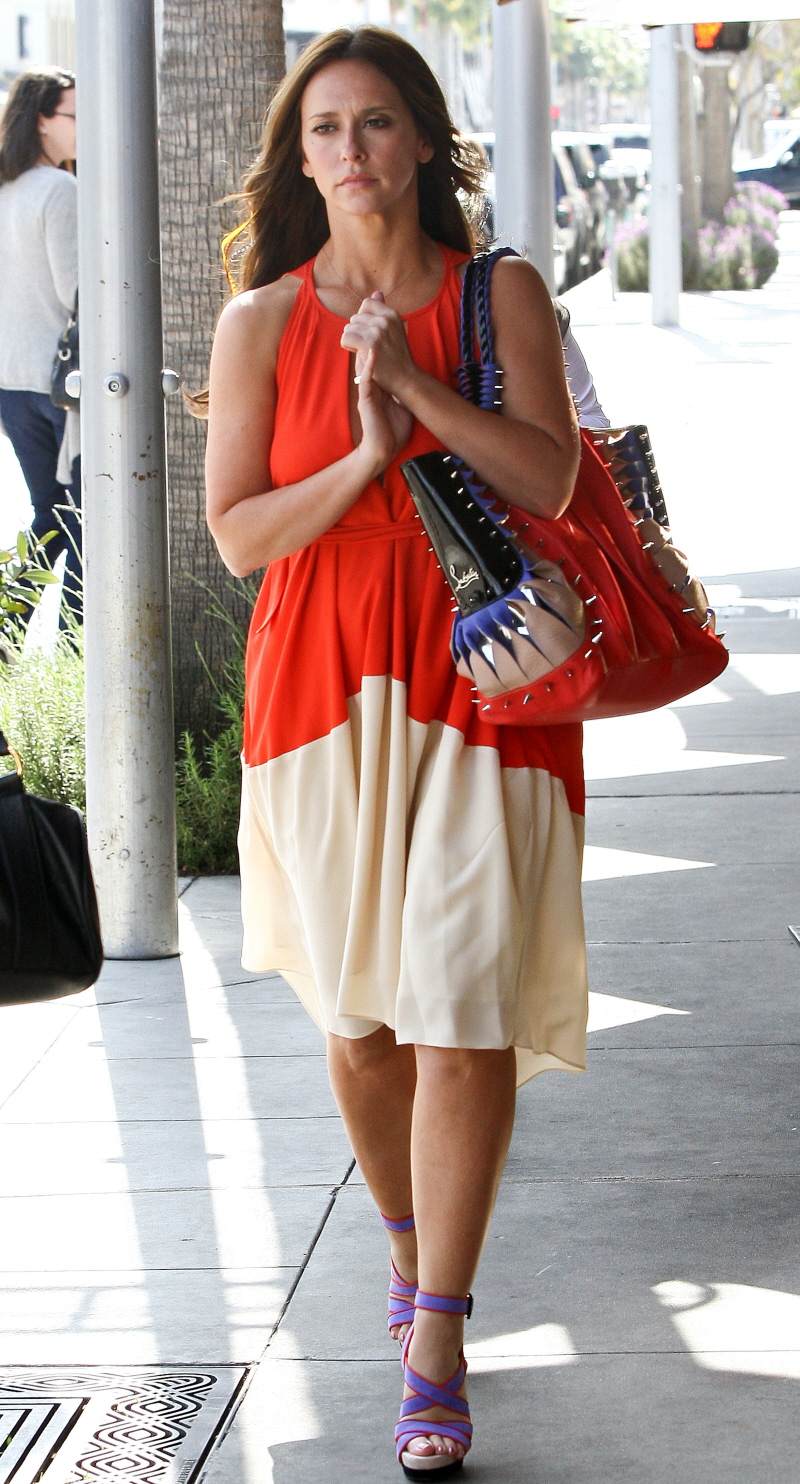 It's been a while since we've done anything about Jennifer Love Hewitt, so why not? It's a slow gossip day, and this dress is noteworthy. Honestly, I like the idea of this dress, much more than I like the execution. JLH is (partly) famous for figure, the infamous "Pear Ass" as her ex-boyfriend Jamie Kennedy called it. And pear-shaped ladies should try this general sillhoutte – empire waist, loose skirt masking the pear, showing off your assets (in this case, JLH's shoulders and bust) and obscuring your faults (JLH's recent weight gain, I guess, in her mind).
But there's something that I kind of hate about this look on her. I think it's a combination of the color – that too-strong orange color-block with the cream fabric on the bottom is not good – and the fact that the skirt is too billowy. All of that extra fabric ADDS weight to your bottom half rather than masking weight on your bottom half.
Two more things: JLH is at an age and a cup size where the girls need to be supported at all times in public. Her bust is simply too big to go braless. I get that she probably thought she couldn't wear a bra with a dress like this, and she's right. But the answer is "not wearing the dress", not "wearing the dress without a bra." Lastly, hideous bag. Just awful.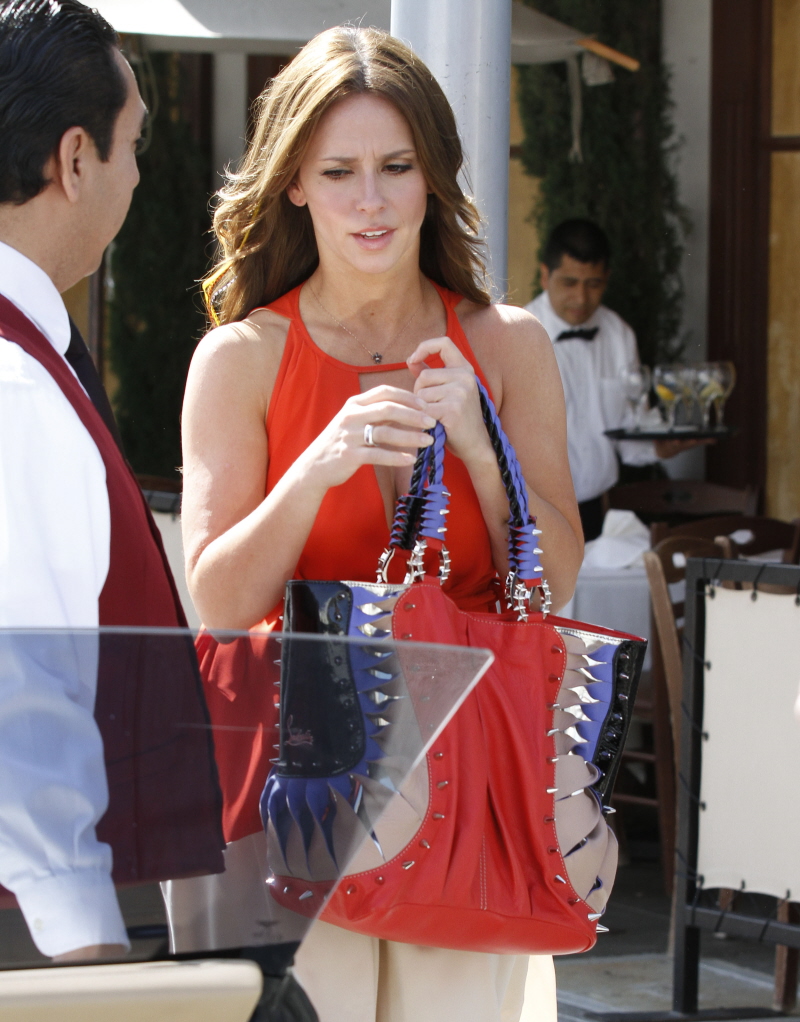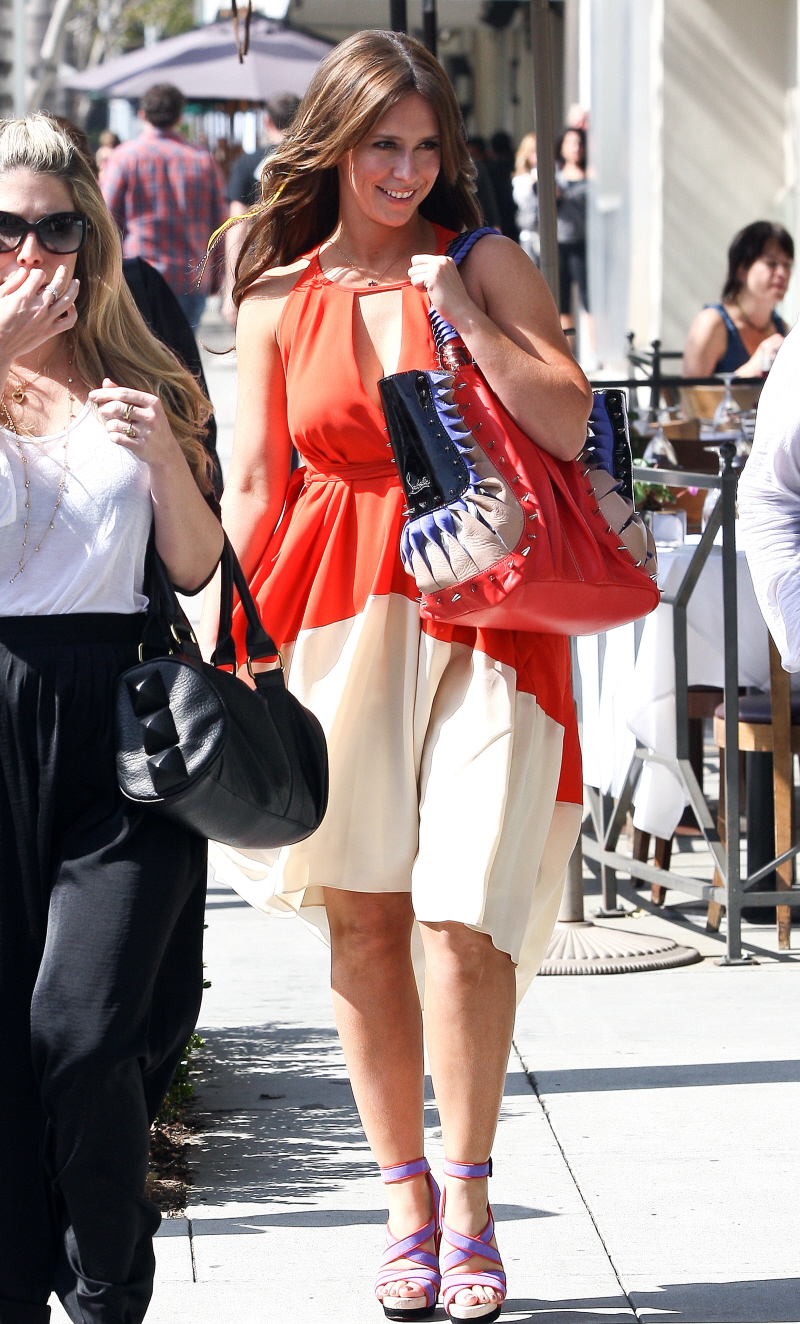 Photos courtesy of Fame.