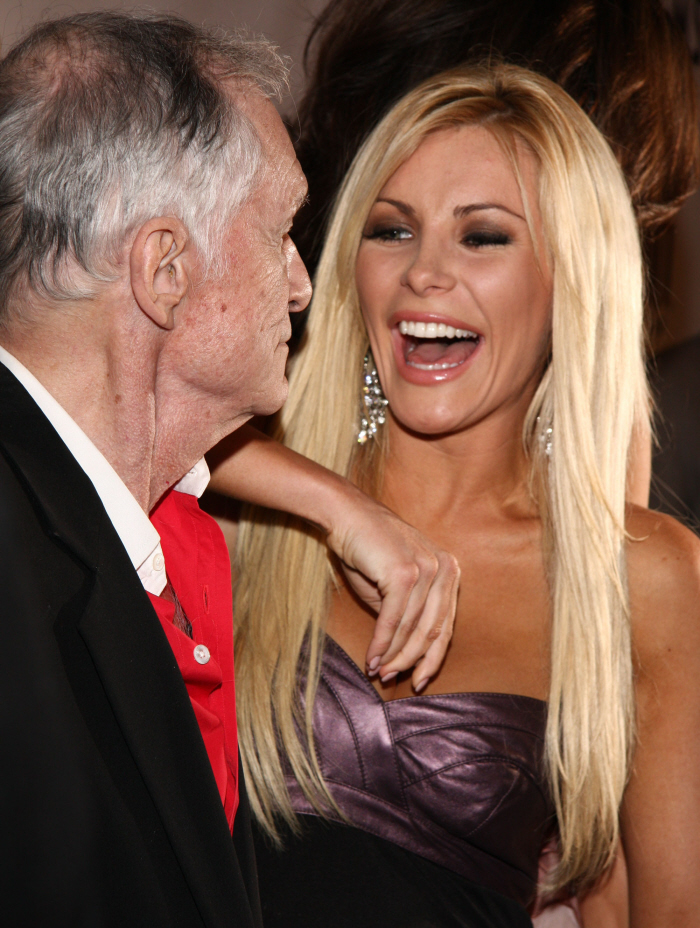 Life & Style's Scene Queens are reporting that Hugh Hefner's fiancée Crystal Harris, 24 (hahaha), is screwing around on Hef! But she's not (allegedly) riding some athlete or magician, alas. No, she's supposedly boning a guy named Jordan McGraw, best known as Dr. Phil McGraw's son. Ugh. Here's a photo of Jordan: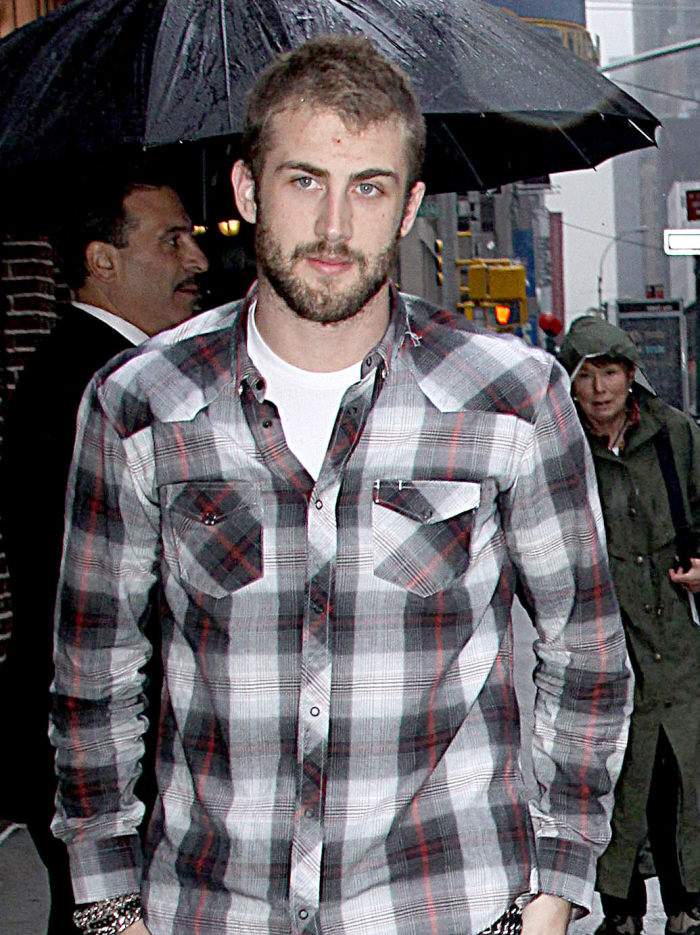 Well, it's not as bad as it could be, looks-wise. Although you would think a smart gold-digger would have just aimed for the golden goose and just boned Dr. Phil. Who cheats on Hef with some son of a B-lister?
Hugh Hefner's fiancée, Crystal Harris, is doing more than just making music with her former record producer, Jordan McGraw. The Life & Style Scene Queens can exclusively reveal that Crystal — who got engaged to Hef in December — has been caught with another man…and it's Dr. Phil's son, Jordan!

We watched the 24-year-old lovebirds cozy up at the Chateau Marmont in LA on March 14. While Crystal was hoping to keep their romance low-key, Jordan didn't care to hide his affections, kissing her shoulder and trying to hold her hand — still adorned with her 6-carat engagement ring. Despite Crystal's impending June 18 wedding date to the Playboy founder, sources tell us that she and Jordan are very happy together.

"They've been sneaking around because Crystal is supposed to be happily engaged to Hef, and going out in public with Jordan would tarnish Hef and Crystal's relationship image," a source tells the Scene Queens.

The pair met through the Organica record label, where until recently Jordan worked as Crystal's music producer. "Jordan was let go from Organica for dating female clients under the label," the source says. "Jordan McGraw no longer works for the label," Michael Blakey, president of the Organica Music Group, confirms to us, adding, "To the best of my knowledge, Crystal is very much in love with Hef." Says a rep for Playboy, "Jordan and Crystal have a business relationship."

Crystal's wandering ways won't come as a surprise to Hef's ex Holly Madison, who told us just weeks ago, "Crystal may break Hef's heart."

Crystal follows in the footsteps of another of Hugh Hefner's live-in girlfriends, Kendra Wilkinson. In her book Sliding Into Home, Kendra reveals that she snuck out to see nowhubby Hank Baskett.

"Our relationship was secret," Kendra wrote. "[Hank] could only see me in private."
[From Life & Style]
I mean, on one side, I'm kind of happy for her because she's out getting hers, you know? If I had to ride Hef, I might throw up on him (and I actually kind of like and respect him, I just don't want to screw him). So, two 24-year-olds are fooling around. Not a story. Except for that whole "fooling around with another dude while engaged to a 84-year-old man" thing. How dumb is this gold-digger?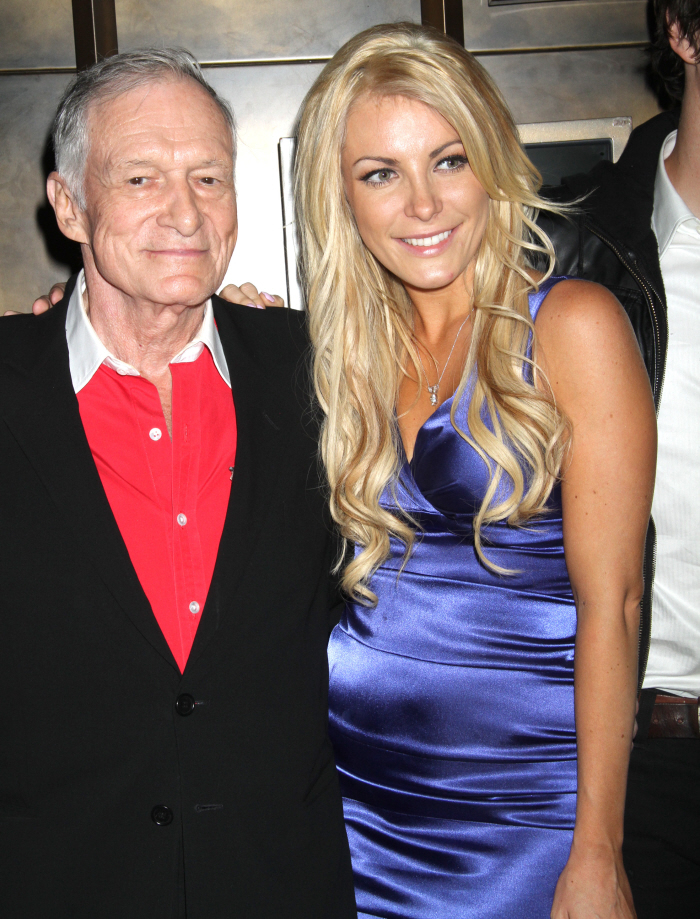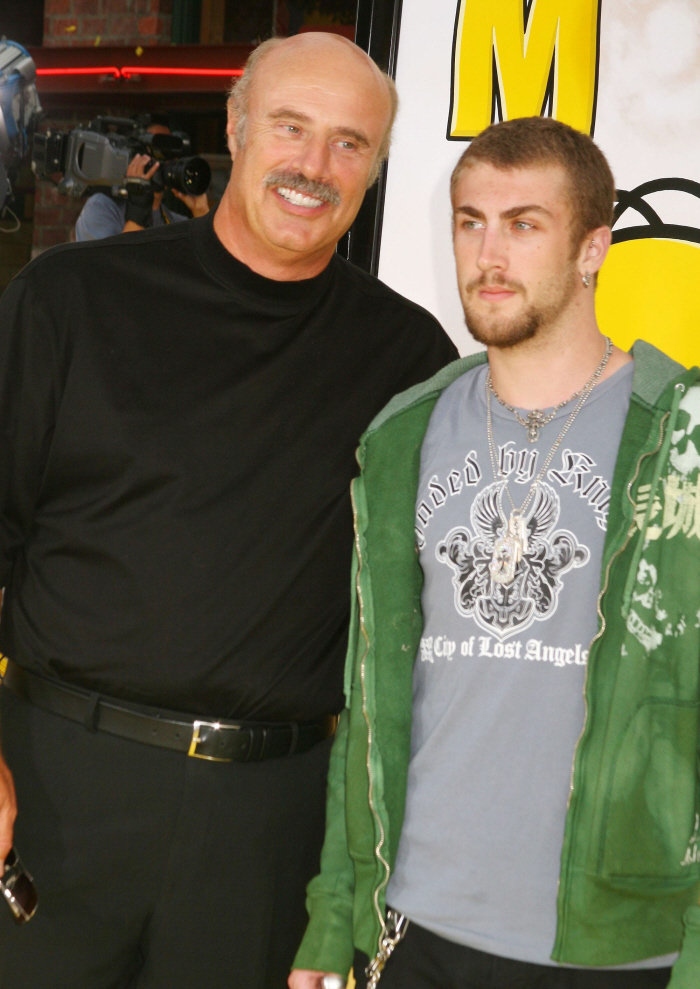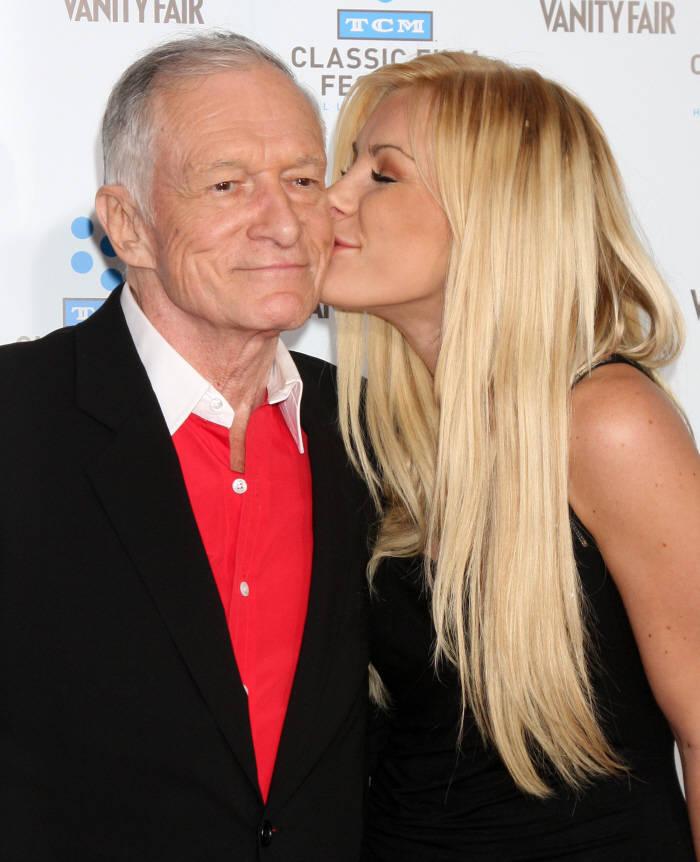 Photos courtesy of WENN.