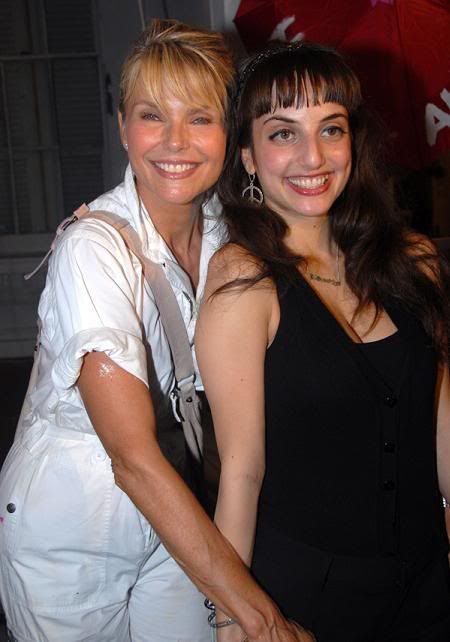 Christie Brinkley's ex-husband Peter Cook seems to think it's really important for him to salvage his name – even though the guy has so little self-awareness that he doesn't realize every word out of his mouth only makes his situation worse. The online porn addict/real life adulterer gave an interview to 20/20 that will air this Friday. In it, Cook tries to blame every single martial problem on Brinkley, and instead of looking better just looks like a simpering fool. Brinkley fired back at Cook's comments later that day and has since applied for a restraining order to keep Cook away from their children.
Christie Brinkley has filed a request for a temporary restraining order and a motion for post-judgment relief again her ex-husband Peter Cook, a Suffolk County, N.Y., official confirms to PEOPLE. The motion was filed Wednesday – two days before Cook's revealing interview with ABC's Barbara Walters is set to air.

Cook, 49, who has admitted to having an affair with an 18-year-old assistant and an online pornography habit, told Walters during his interview for Friday night's 20/20 broadcast, "I'm not the … pervert that I've been painted to be." The restraining order would prevent Cook from seeing his children and is not to keep him away from Brinkley, a source close to Cook tells PEOPLE.

"She's upset because the kids are seen in footage during the 20/20 interview," the source says. Cook last saw the children when they had dinner on Wednesday night, and they are scheduled to be together this weekend, the source says. Brinkley and Cook halted their messy divorce trial in July when both parties announced a settlement deal. The judge in the case, Mark Cohen, signed their final divorce decree Sept. 29.

The new motion is on the court calendar for Oct. 29, but the court official said it's unclear at this point whether the parties will actually appear in court or if their lawyers will simply submit statements to the judge in writing.
[From People]
So Cook and Brinkley were officially divorced on September 29th. That means within a week of everything being over and done with, Cook had violated the confidentiality agreement that was part of their divorce settlement. Wow, that really does sound like a trustworthy, upstanding guy.
I think he's just a narcissist and is incapable of handling people thinking he's anything less than absolute perfection. He needed his ego stroked by his wife and his 18-year-old girlfriend, and now he's aware that the general public thinks he's slime. All that matters to Cook is doing whatever it takes to let him think everyone else admires him again; otherwise his entire ego will crumble. Considering it only took a week for him to mess up, it sounds like Brinkley and Cook's custody issues will go on for a long, long time.
Here's Christie with daughter Alexa Ray Joel (her oldest child with ex-husband Billy Joel) at the Save Sag Harbor benefit in New York on August 30th. Images thanks to WENN.