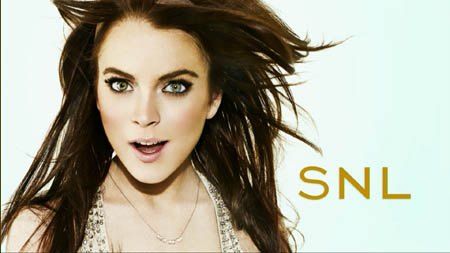 We have plenty of Lindsay news and pictures today. Lohan made her second appearance on Saturday Night Live this week. She first appeared on the show in May, 2004. Commentors on the bulletin board where we found the pictures noted that she was funny in a couple of skits, but that the dialogue was bad.
Here's a video of one of Lohan's skits on SNL. She plays the fictional hip-hop artist "ambience" in an MTV parody. Wait until the video loads and then move the bottom cursor to the middle because she doesn't come on until halfway through, and the rest is not worth watching.
Here are screencaps of Lindsay on the show and arriving at the after party.