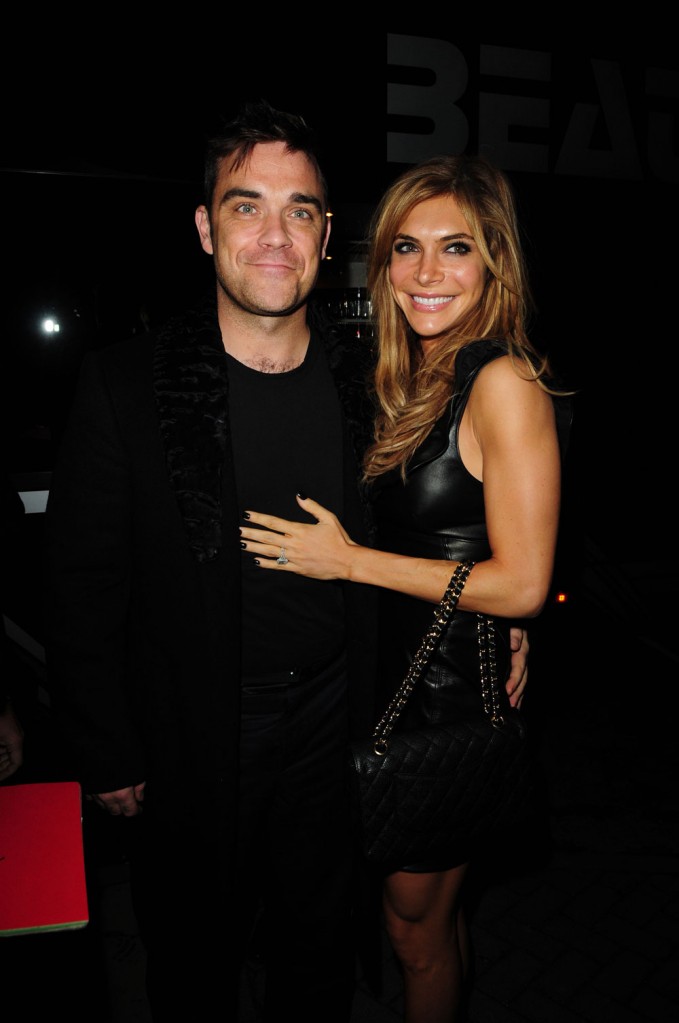 I guess we can assume that Eddie Cibrian's ex wife, Brandi Glanville, won't be joining the cast of the Real Housewives of Beverly Hills. There were rumors a few weeks ago that she was in talks to potentially join the show, but now E! is floating the names of two other new would-be castmembers and there's only one spot. Kyle Richards' bitchy best friend, Faye Resnick, is supposedly being considered, as is Ayda Field, a 31 year-old actress who used to star on Days of Our Lives and is now married to pop singer and alien abductee Robbie Williams. (Like that will last. Maybe we'll get to see their breakup on RHOBH.) Here's more, from E!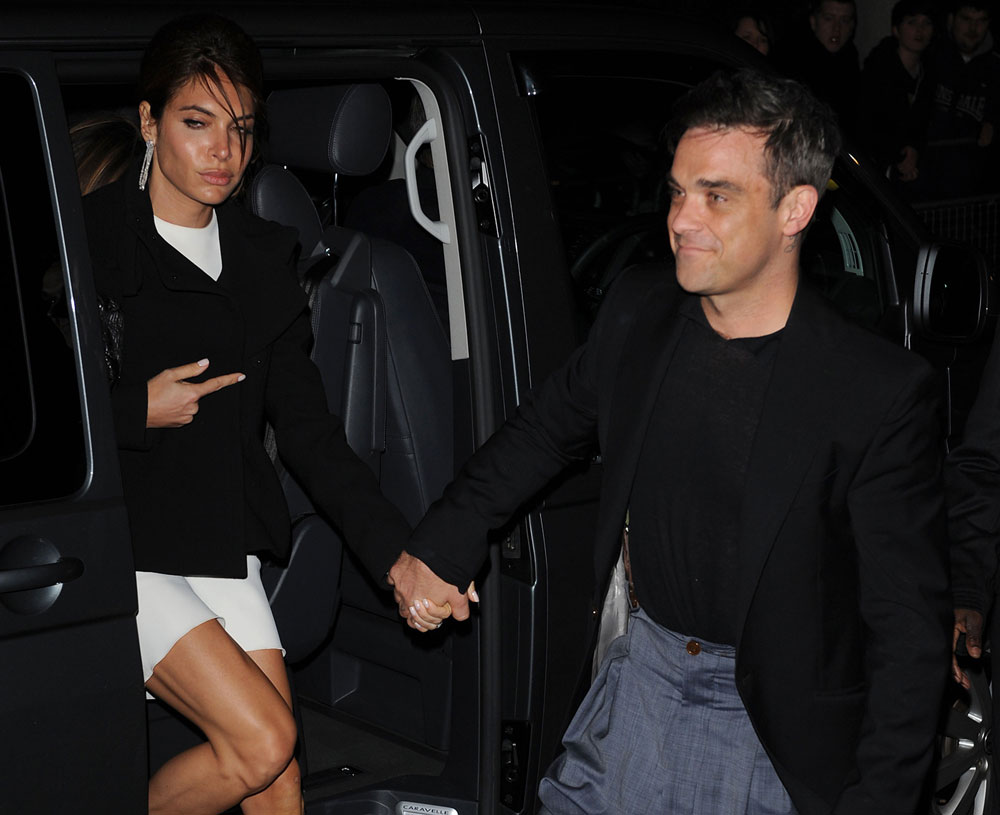 Team Truth can officially confirm that Camille Grammer has signed on the dotted line to return for season two and that Bravo is zeroing in on a new castmember. Who could it be?

"There's two contenders to join the cast," a source close to production tells us. "It is between Faye Resnick and Ayda Field. If I were to put money on it, I would say Ayda will be the new castmember."

Field, a pretty blonde soap actress with less plastic surgery (apparently) than the rest of the current cast, is married to pop star Robbie Williams. Hmmm, sounds like both spouses could use the show to give their careers a much needed boost?

A rep for Field would only confirm, "We've been approached."

And, of course, those who watched the first season of RHOBH will remember Kyle Richard's BFF Resnick, whom Camille Grammer famously referred to as "the morally corrupt Faye Resnick," in reference to her Playboy spread following the O.J. Simpson trial.

"Faye is shooting for the show already because she is an actual friend of the cast," explains the insider. "It is still unclear if Faye will remain a friend or become a central character on the show."

But Bravo had better figure it out fast, because the source tells us that the show started officially shooting on Tuesday!
[From E! Online, The Awful Truth]
Well my vote is for Ayda hands down. She would be the youngest of the cast and she has a husband who is semi-famous enough to rival Camille's ex. I've checked out some pictures of Ayda and the bitchface is strong. Plus they don't need another plastic surgery victim like Faye Resnick. I'd love to see a younger chick come in and be welcomed and then inevitably backstabbed by Camille and Kyle. Taylor would be nice to her face and then try and passive aggressively start trouble. The Maloof will just be everyone's milktoast tweaked friend and Lisa will crack jokes and be above it all as usual. (I'm still convinced that Lisa was taking direction from producers at the end of last season to drag up the whole New York fight yet again. That doesn't seem like something she would do independently.) Poor Kim is supposedly still around, although maybe she'll withdraw into her own little bubble of chardonnay and pills, blotting out her sister's nastiness and abuse.
Can you tell how much I'm missing this show? They need to announce when the new season will premiere already, although I'm sure it will be months considering that they just started filming and are still shopping for a castmember.
Ayda and Robbie are shown on 11/16/10 (blonde hair) and 2/16/11 (brown hair). Credit: WENN.com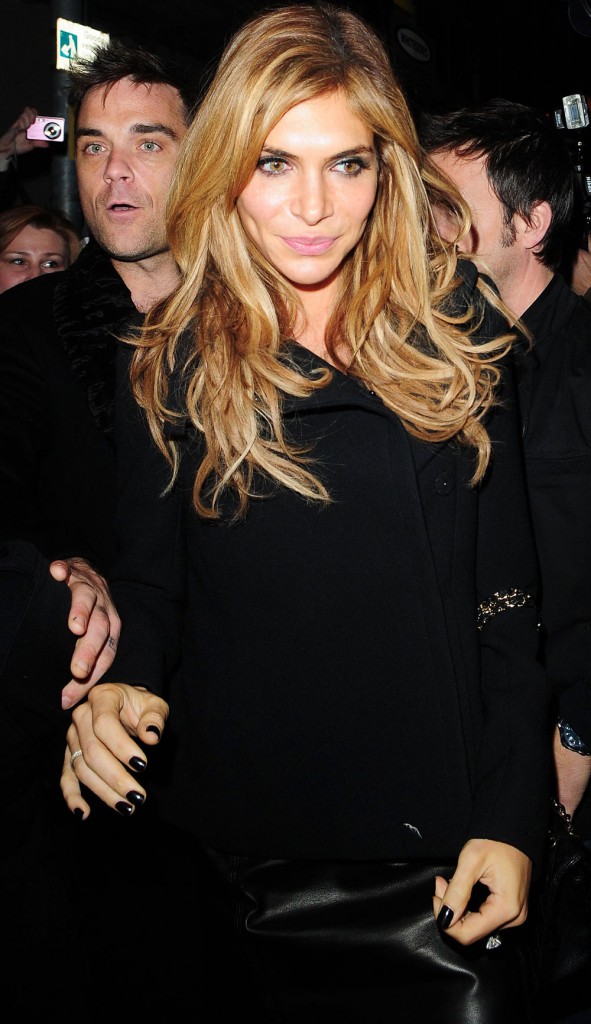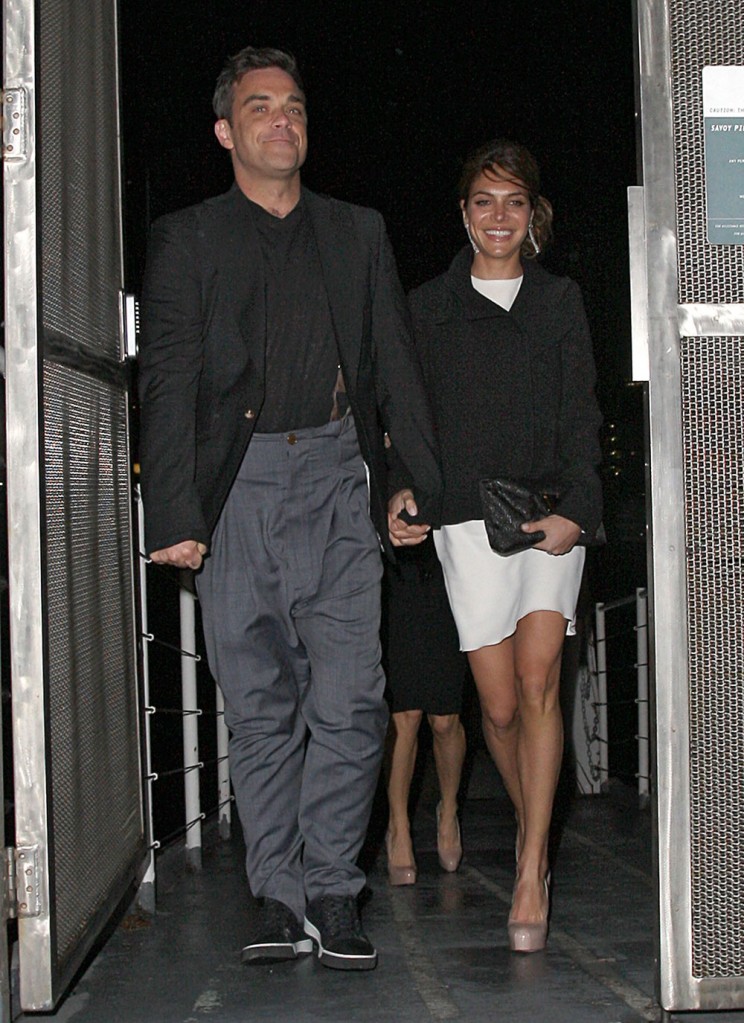 Check out this outfit, she'll fit right in.