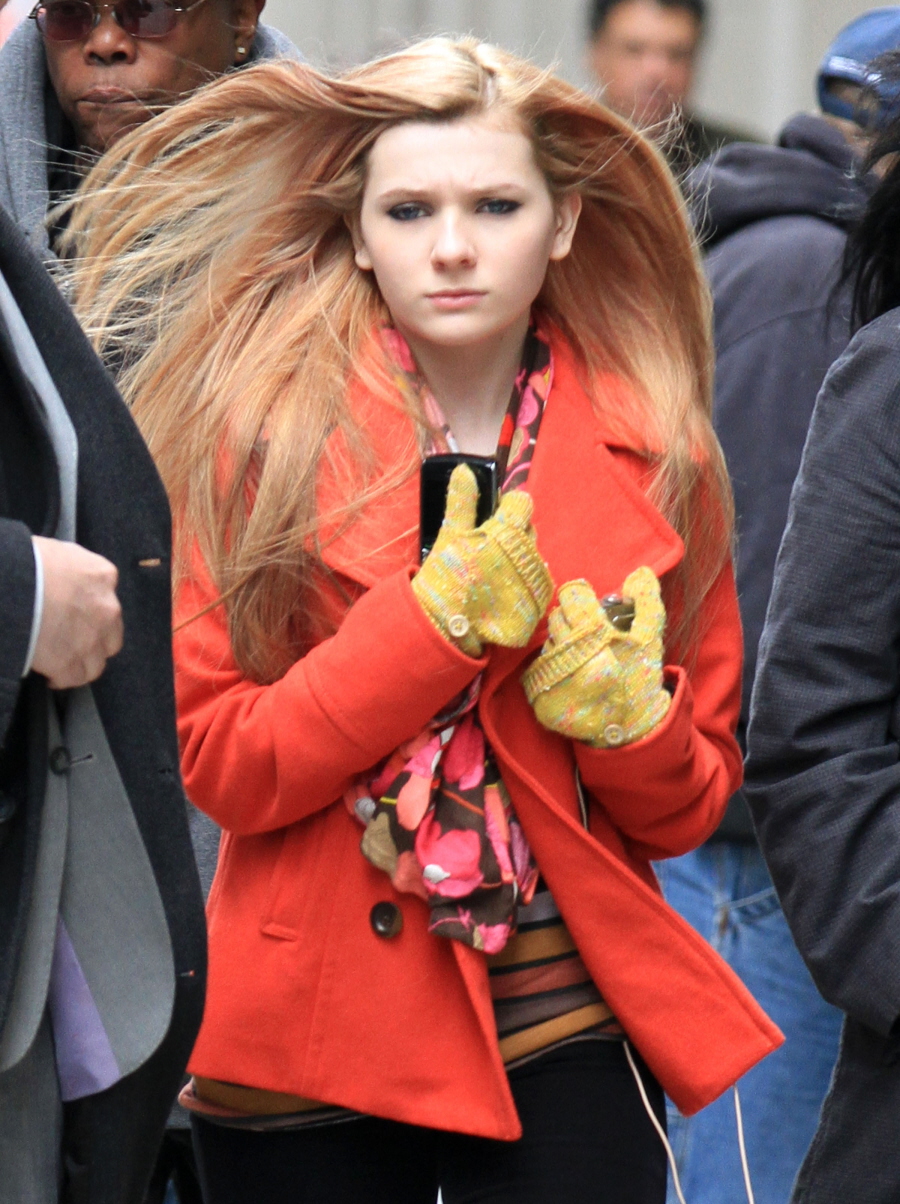 Look, it's Little Miss Sunshine! These are new photos of Abigail Breslin on the New York set of New Year's Eve, filming on Monday with Sarah Jessica Parker. Abigail is 14 years old now – she'll be 15 years old next week. She's almost all grown up! I can't believe how tall she is. She was so tiny in Little Miss Sunshine and Signs, the only two movies I've seen her in. Now she looks like a full-fledged little lady. A lady with bad posture, but a lady none the less. I actually had Abigail pegged as one of the child stars to really flourish in her teens and become a huge star in adulthood. While she has continued to work since her Oscar-nominated role in Little Miss Sunshine, she really hasn't broken out, big-time, in a huge showy role in her teen years, and she hasn't been "mentioned" for any of the big parts for young actors lately (go here for her IMDB page). And now she's going an ensemble romantic-comedy with Sarah Jessica Parker and Ashton Kutcher. Ugh. Fingers crossed for Abigail. If she decides to stay in Hollywood, I hope she gets better choices as the years go by.
By the way, I was looking through the cast of New Year's Eve… it's horrible. I mean, they got some good people to sign on, probably because actors won't turn down an easy paycheck for less than a week's worth of work. But for every actor that you'd like to see make a solid rom-com (Sofia Vergara, Robert DeNiro, Michelle Pfeiffer), there are like three actors that you just want to smack in the face (Ashton Kutcher, Lea Michele, Josh Duhamel, Sienna Miller, Jessica Biel).
Here are some pics of SJP, in what I'm hoping is her costume. My guess is that her character's fatal flaws are a cute-but-neurotic temperament and "layers".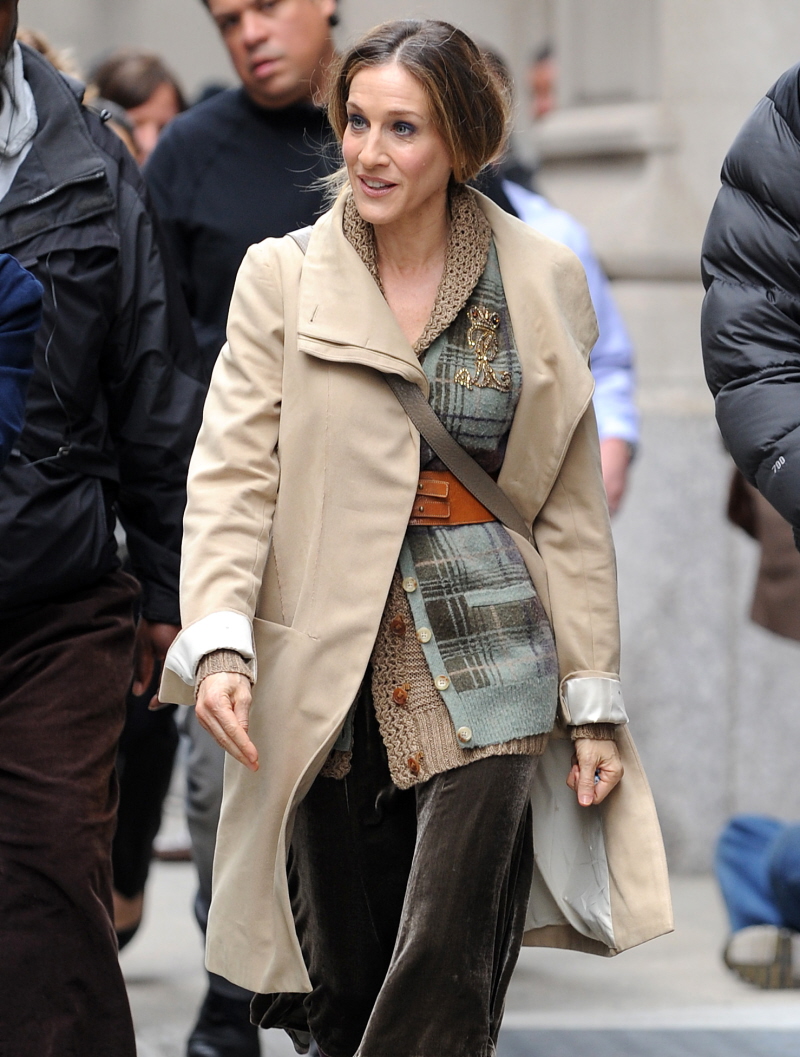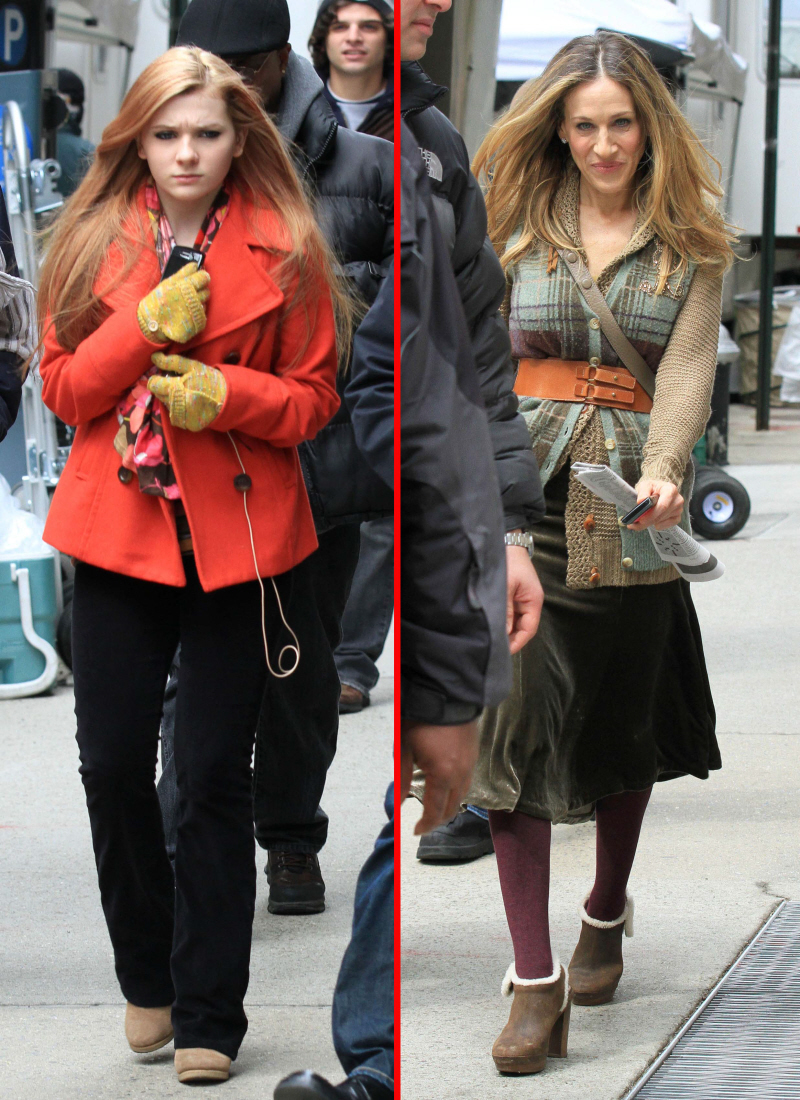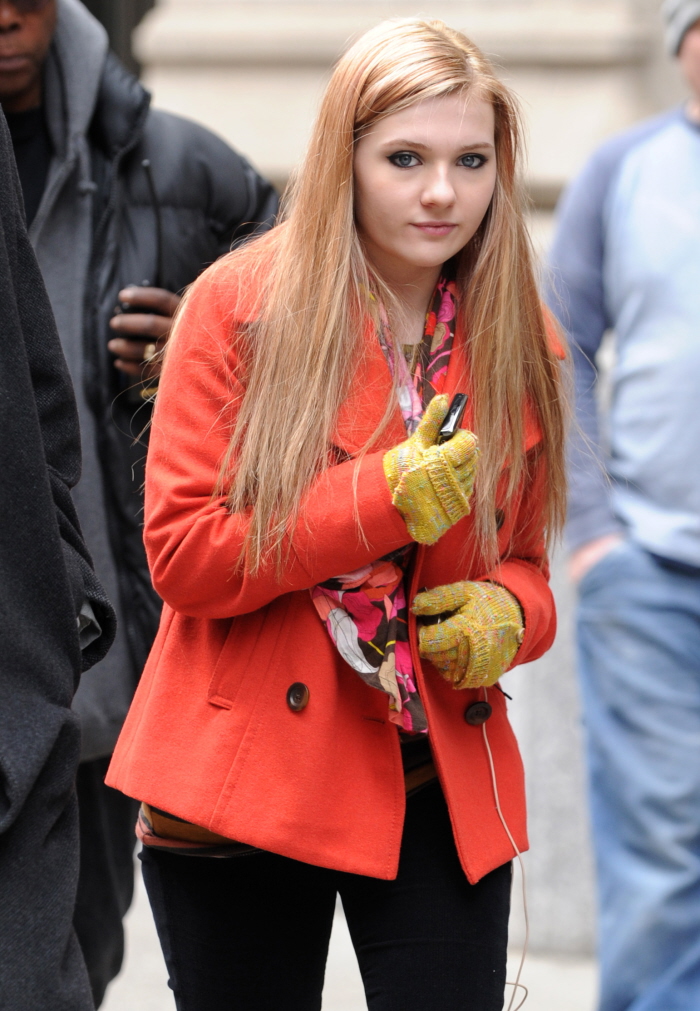 Photos courtesy of Fame.