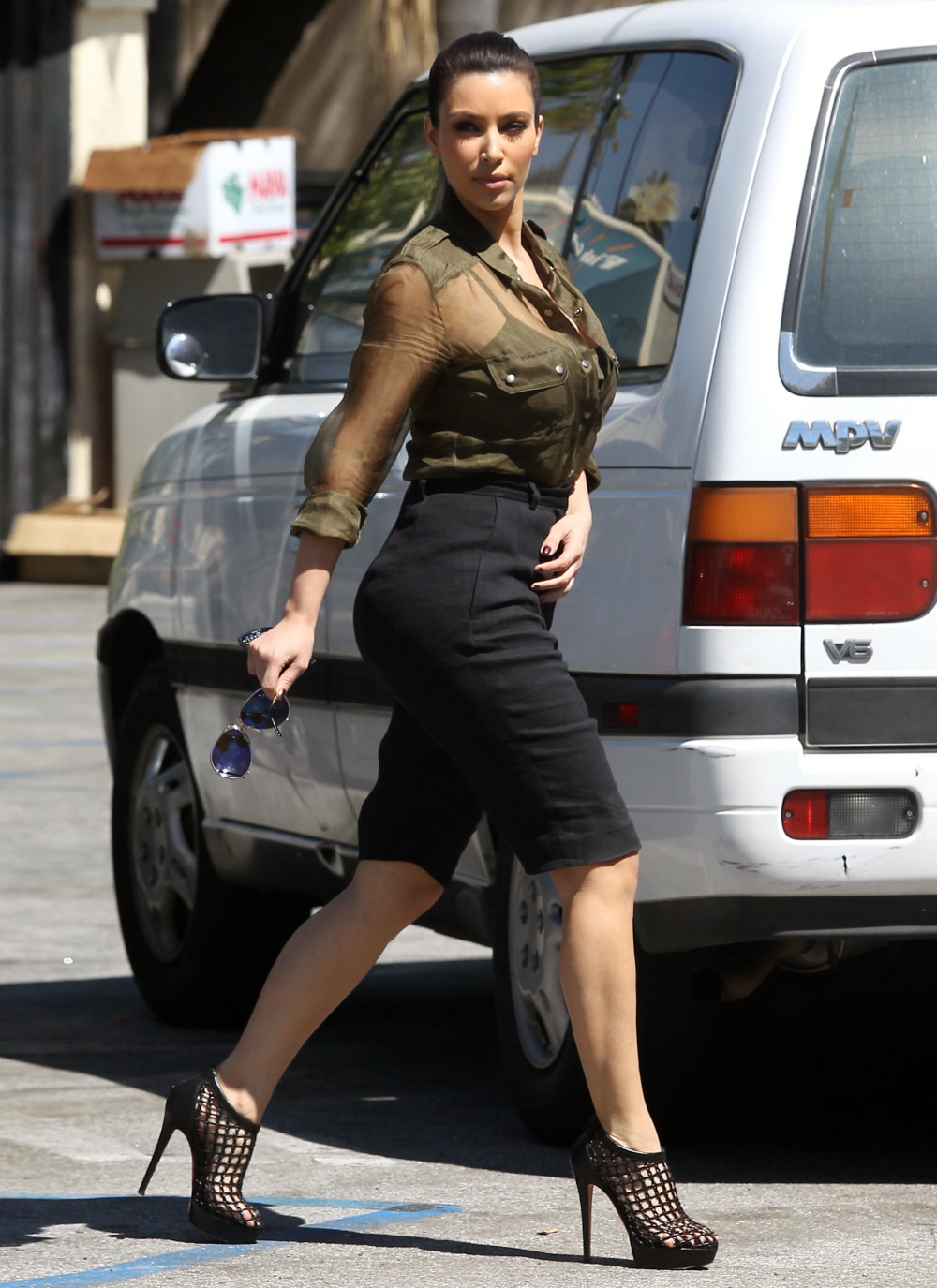 Yesterday, it was really hot here in Virginia. We had a little mini-heat wave, and it ended up being one of the hottest April 4ths on record. For the most part, I stayed in the air conditioning, but when I did venture out, I wore some flimsy grey sweatpants, a light white t-shirt, and my favorite turquoise flip-flops. I was very comfortable, because that was how I believe a person should dress when it's hot. Thin, cotton fabrics, letting all of your sweaty parts breathe. This outfit that Kim Kardashian is wearing is not something I would suggest for ANYONE, especially when it's warm (I just checked and Virginia was actually warmer than LA yesterday).
I suppose I get the idea of it – light blouse, longer shorts, and heels to make your legs look longer. The blouse is okay in and of itself. Not great, and actually… it looks pretty '80s and dated. I'm pretty sure it's polyester too. Not good when it's warm. As for the shorts… I believe they are "Bermudas" correct? Also popular in the 1980s, only to be overtaken in popularity by culottes. Also popular with moms – these are totally mom shorts. And they are totally and completely unflattering on Kim's body. She's a size 4, remember. And this is the first time that I'm convinced that I'm actually smaller than Kim, and I'm definitely not a size 4.
Finally, we come to the shoes. Just terrible. Maybe I would accept them with a cute dress, on a red carpet. But not with Bermudas and a poly-blend blouse. Oh, and guess where Kim was coming from? She just had some "hair" removed. That's what Fame Pictures says! Brazilian, right? I bet her biscuits are hurting in those Bermudas. Ugh.
Overall, I'd say this outfit makes Kim look about 15 pounds heavier than what she actually is.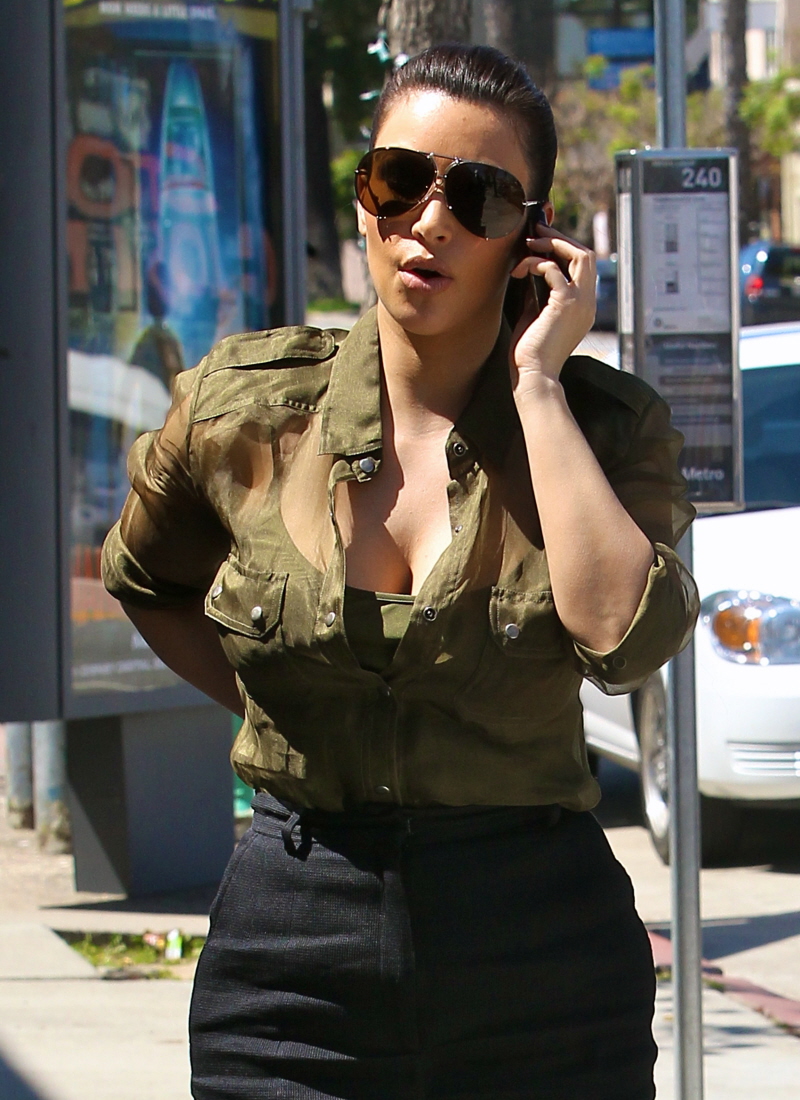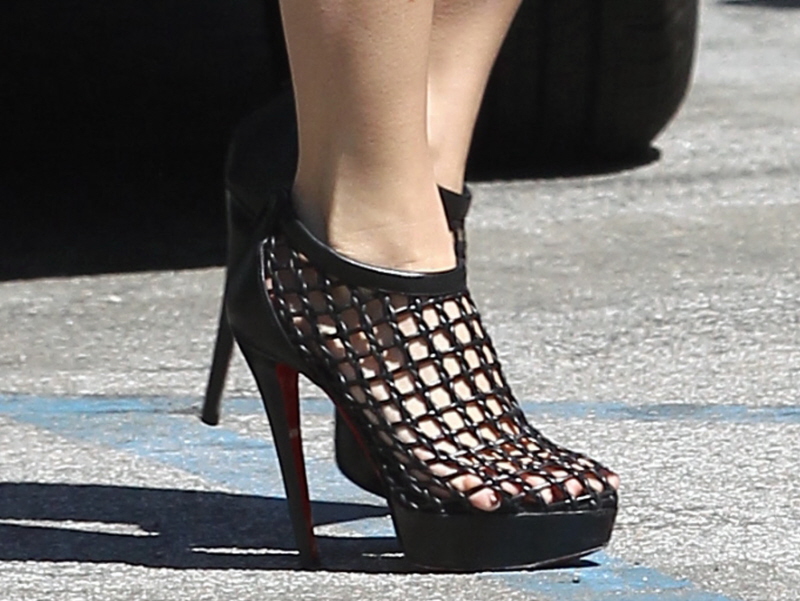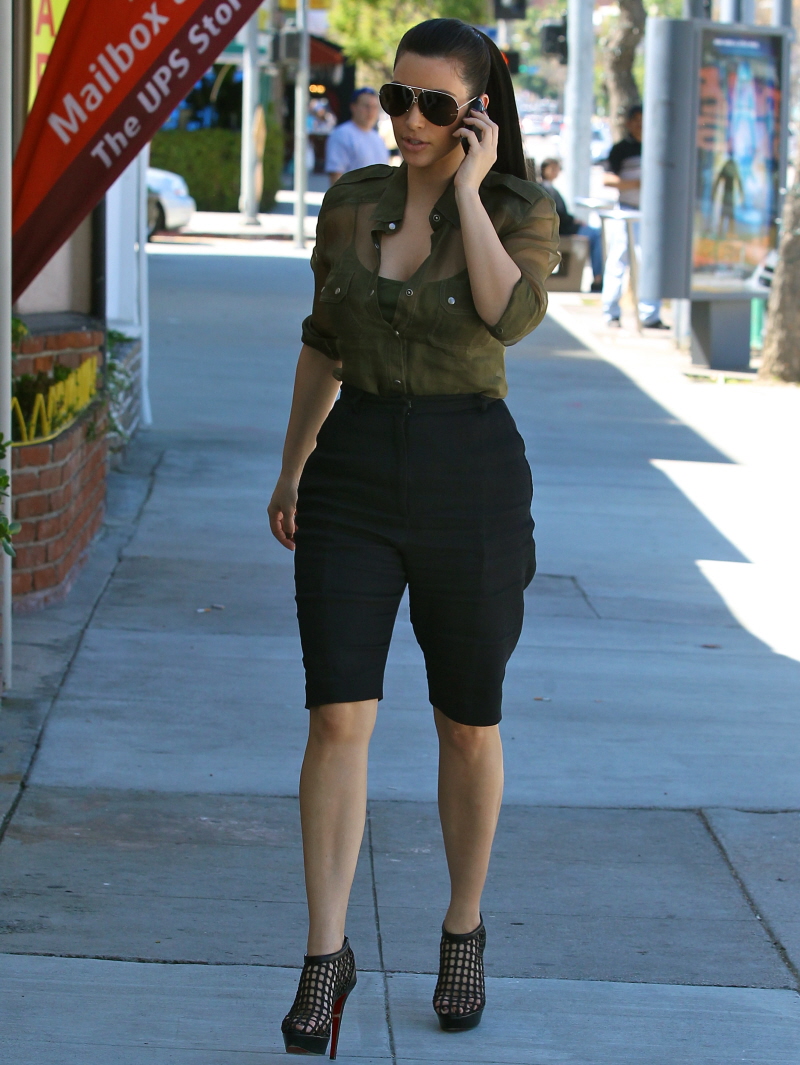 Photos courtesy of Fame.