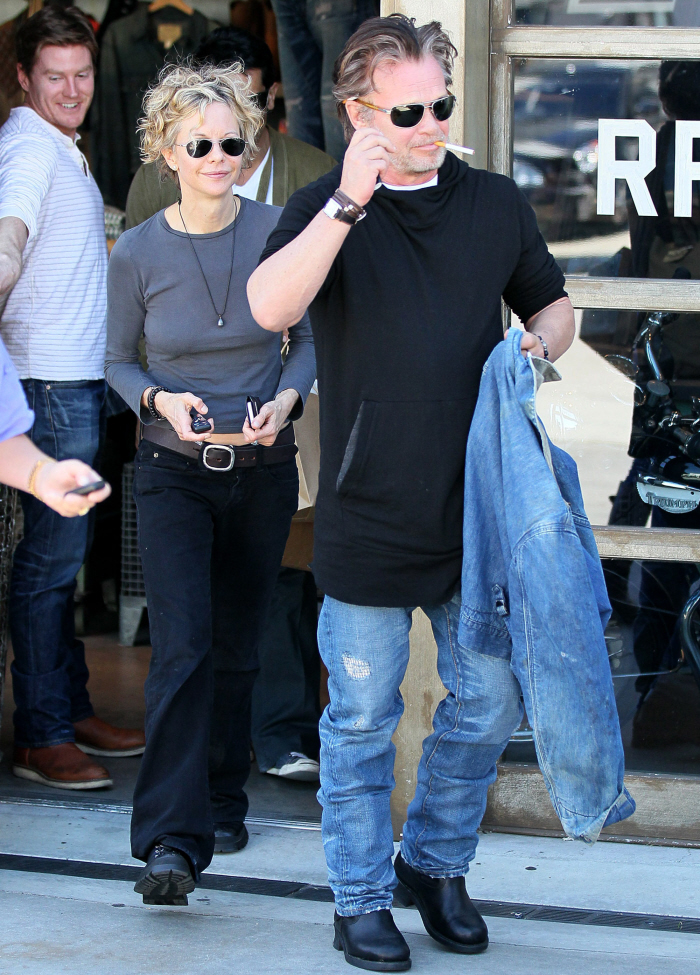 And they said it wouldn't last! And by "they" I mean "me". These are new photos of Meg Ryan and John Mellencamp in LA yesterday – the first new photos we've had of them in a little while. Did they realize that they were coming across as kind of gross with their daily photo-ops when John first dumped his wife? Perhaps.
Anyway, Meg Ryan really has won the Jumpoff Prize, hasn't she? John Mellencamp dumps his wife and takes up with Meg, and they're still going strong after… what? Like, six months? That's pretty good, though. Hey, at least his jumpoff isn't some 20-something "trainer" or something, right? He likes his women like… this. Forty-nine years old and wearing a belly shirt. Ugh.
According to onlookers, "As they strolled on Melrose Ave., Meg and John could barely keep their hands off of each other despite the paparazzi presence." The were also recently spotted in NYC a few days ago. According to a NY Post report, they were "kissing and canoodling" as they ate at Breslin Bar & Dining Room. It seems that Meg "couldn't be happier. Not only has she got a great new guy, she's back in the headlines. It's not easy going from being one of the highest paid actresses in the world to an anonymous New Yorker. Meg's loving all this attention again. Meg would much rather be back on the cover of the magazines announcing a hit new movie, but unfortunately that isn't the case. Now folks are much more interested in your private life than if you have a hit movie. Look at Kate Gosselin or Kim Kardashian. They are always on magazine covers talking about their love life." Is that who Meg thinks she's "competing" with? Kim Kardashian and Kate Gosselin? Oh, Meg.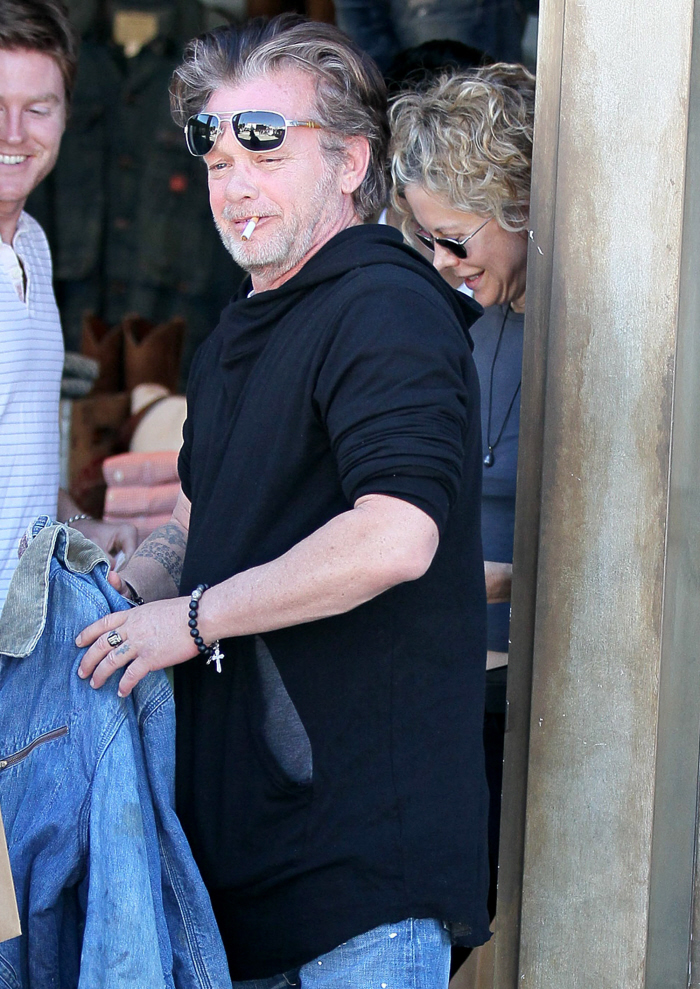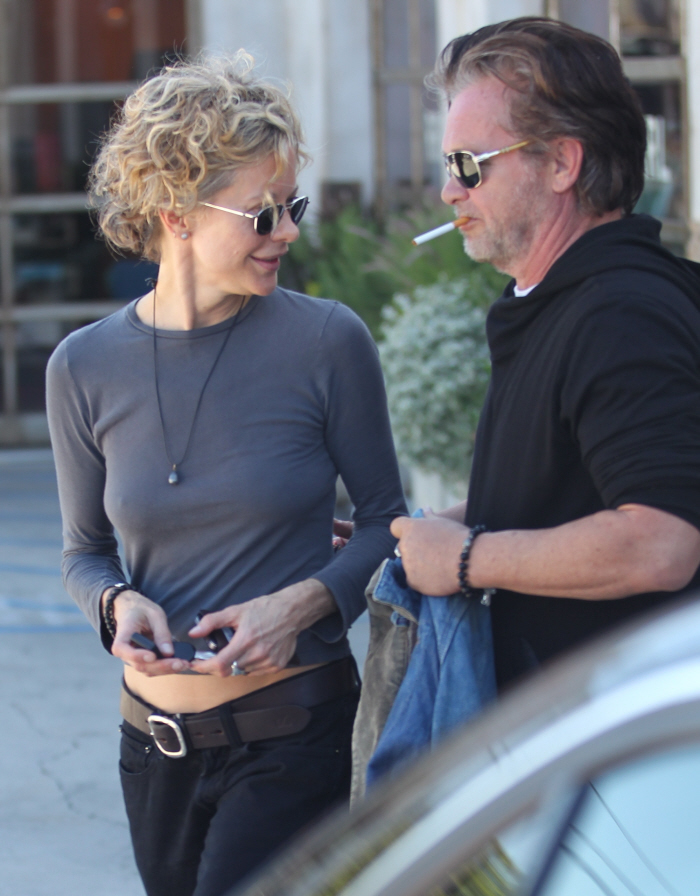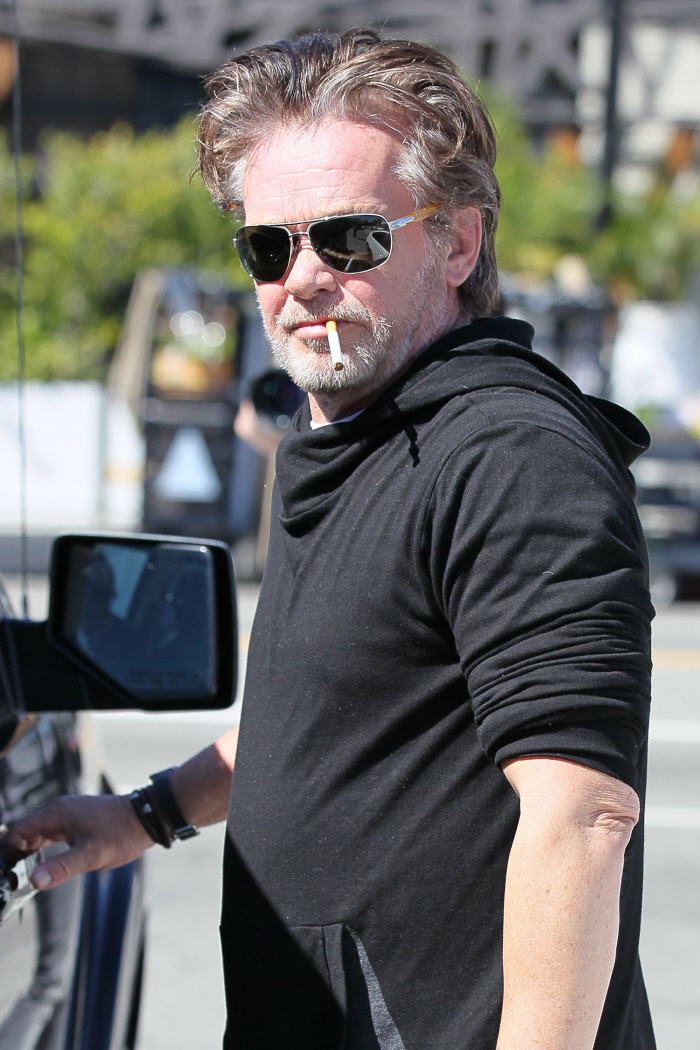 Photos courtesy of WENN.