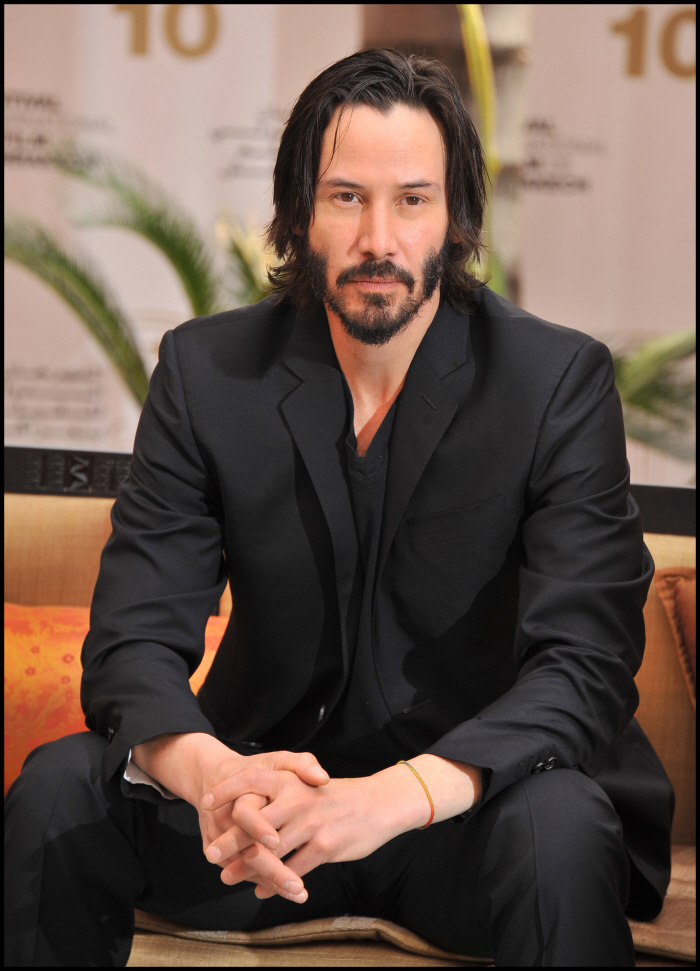 Keanu Reeves is currently promoting his new film, Henry's Crime. I thought it sounded like an artsy-fartsy independent film about, like, the "crime" of an insouciant butterfly named Henry or something. You know the kind of film I mean – bad and pretentious. Although I would love to see Hollywood try to make a movie about an insouciant butterfly named Henry. Anyway, as it turns out, the film actually looks kind of good. Keanu costars with Vera Farmiga and James Caan. It's part romantic comedy and part heist film, it seems:
Not bad, right? I would rent that. So while Keanu has been promoting the film, he's obviously given some interviews. When Us Weekly asked Keanu what the "craziest thing" a fan had ever done to him, Keanu answered honestly: "Accuse me of being a father. I had to go to court. It was horrible. I didn't do it. I'm not the dad." Keanu is referring to the years-long debacle in which a mentally unstable woman named Karen Sala claimed Keanu had hypnotized her into thinking he was her ex-husband, and then seduced and impregnated her. Keanu really did have to give DNA to prove that he wasn't the father. It was truly crazy.
Keanu also gave clues to a long-rumored project that he might be making in the next year: the third Bill & Ted's Excellent Adventure! It's been 20 years, but Keanu announced a few days ago that two screenwriters (Chris Matheson and Ed Solomon) are currently working on the script. Keanu even revealed some plot details (SPOILER!!!): "I know a little bit… When we last got together, part of it was that Bill and Ted were supposed to have written the song that saved the world, and it hasn't happened. […] So they've now become kind of possessed by trying to do that. Then there's an element of time and they have to go back." I kind of love the idea of Keanu and Alex Winters going back and making another one. It's so absurd. Dude.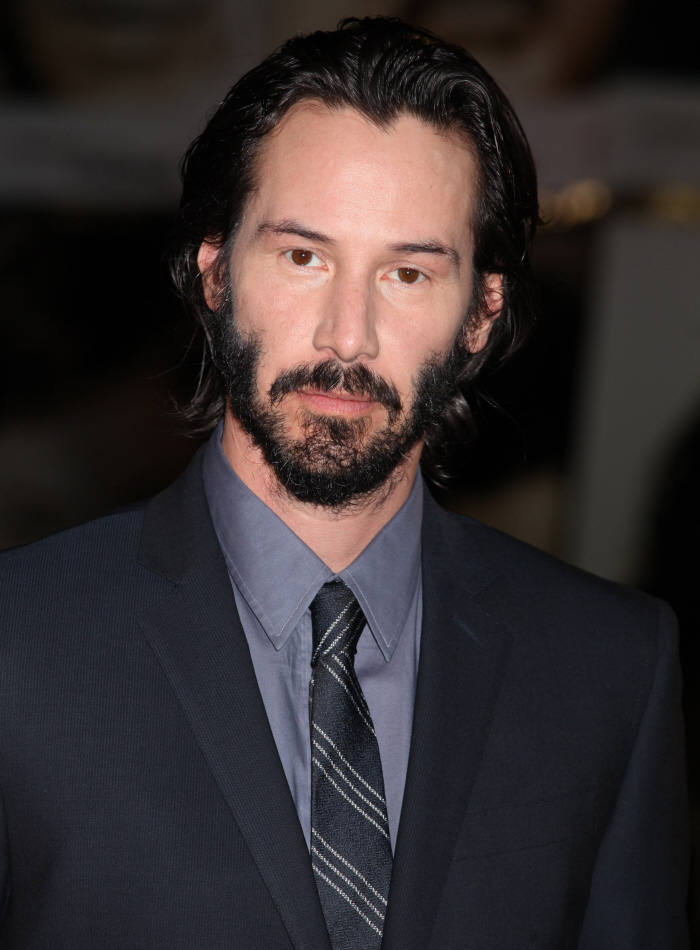 Photos courtesy of WENN.