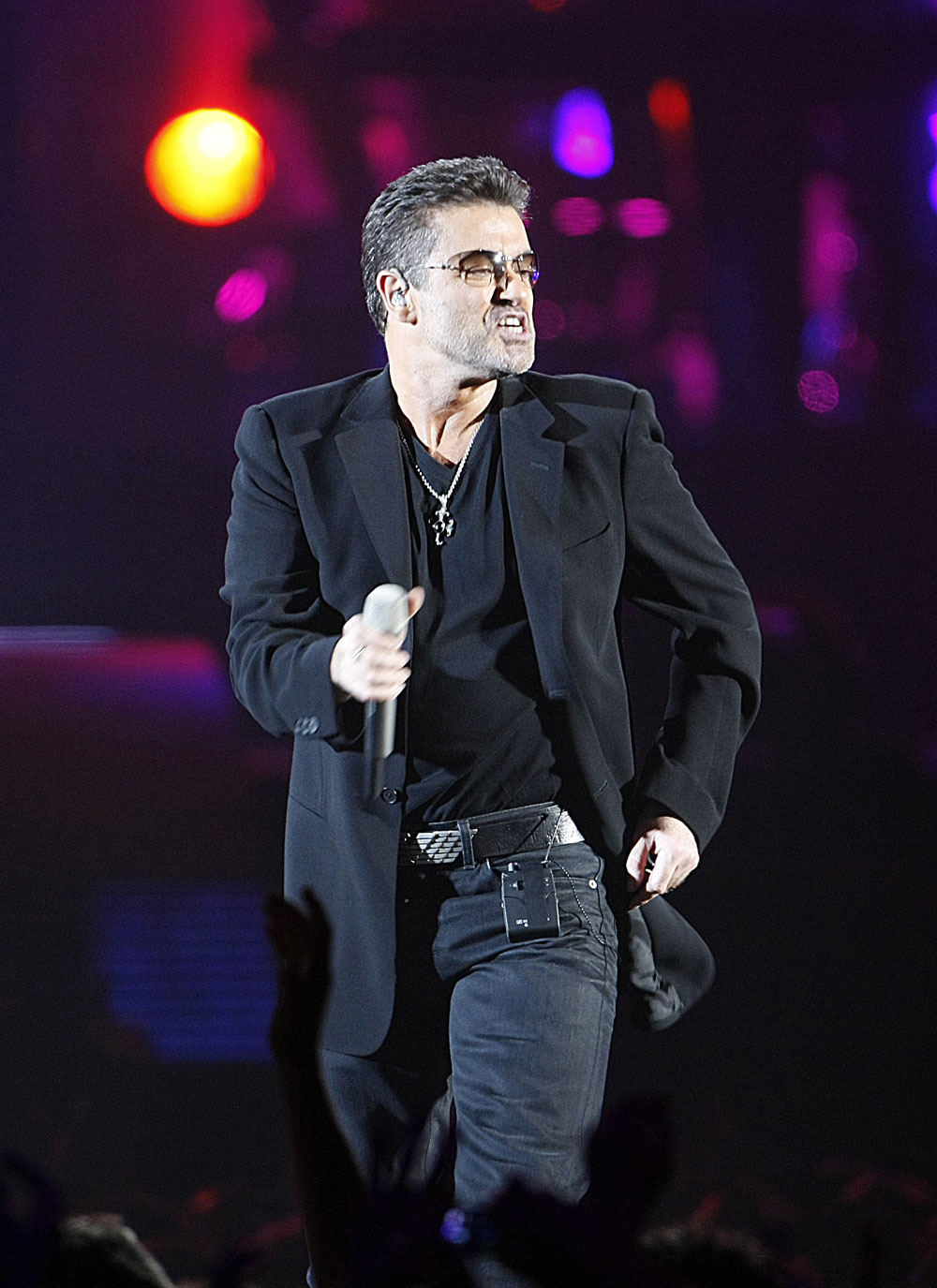 George Michael was a favorite for next year's lifetime achievement special award at British music awards show, the BRITs, but has been dropped from the shortlist after his latest scrape with the law. Michael's September drug arrest was the latest in a string of offenses ranging from marijuana to engaging in lewd acts plaguing the singer over the last ten years.
George Michael has been axed from next year's Brit Awards, as reported by Mirror. "George was frontrunner to get the lifetime achievement award. But Brits bosses felt it would be better not to be associated with him for the time being since the Brits is a shop window for our music," a source from the music industry says.

In a further statement, the source explains that the two-time Grammy Awards winning musician was scrapped as the candidate of "Outstanding Contribution to Music" category after he had been arrested in Hampstead Heath area of north London with crack cocaine in September. Bosses from the prestigious event are said to be searching for another candidate to be honored.
[From AceShowbiz]
George Michael has had more than his share of embarrassing legal situations, but I fail to see how that diminishes his contribution to music. Not being a huge fan of the guy, I don't think I've heard anything he's released since "Don't Let the Sun Go Down on Me", a song that just writes it's own jokes with Michael, but his work in the 80's/early 90's alone deserves the comendations.
George seems to be dealing with alot of inner demons and only appears to be finding pretty harmful ways of exising them. Ten years of arrests, all for very public downfalls, screams self-loathing and confusion. He always sounds remorseful and it's easy to believe him, that he's sorry and won't let it happen again, but he can't seem to help himself. He apologized again after his most recent drug bust.
Previously, the 45-year-old singer revealed his regret referring to the scandal. "I want to apologize to my fans for screwing up again and to promise them I'll sort myself out. And to say sorry to everybody else, just for boring them," he stated.
[From AceShowbiz]
I'm going to accept your apology again, George, and believe in you that you can sort yourself out, because I can't help it. I look at that face and want to believe that life can be as pretty. But I'm also not going to bank any money on it.
George Michael is sown performing the last concert of his 2 year tour in Copenhagen on 8/30/08. Credit: Uffe Kongsted/Fame Pictures