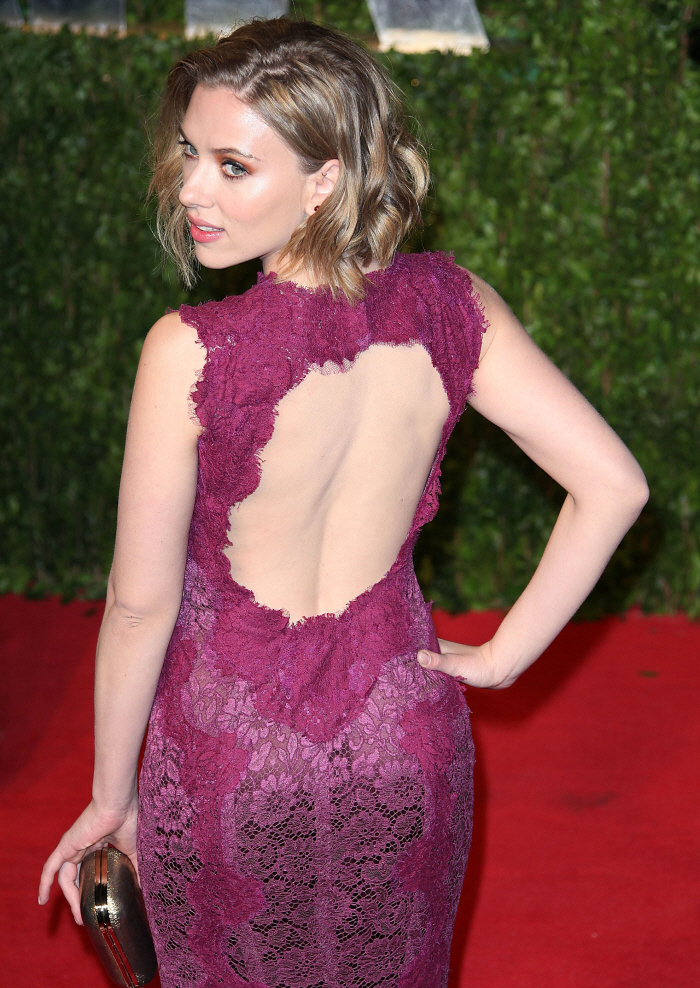 Can I just explain one of my peeves? I hate when y'all go on one of my posts and start yelling at me because I haven't written about whatever story you want me to write about. First of all, if you're leaving a comment, please let it be about the subject at hand. Second of all, if I haven't written something YET, I might have a good reason, like I'm getting to it eventually, or we don't have the photos needed for the story, or I simply don't care. Third, if you have story recommendations, you can email me at kaiser@celebitchy.com, or send a tweet to me at KaiseratCB.
So, even though I put these new photos of Scarlett Johansson (go to The Superficial to see them) in yesterday's links, everybody was yelling at CB and me this morning, asking us why we haven't covered THE EARTH-SHATTERING NEWS that ScarJo went for a jog with Sean Penn and Owen Wilson, and Scar looked kind of pregnant while doing so. CB and I talked about it and since we don't have access to the photos, and because we thought it was more likely that ScarJo simply had a little chunk rather than SHE'S KNOCKED UP!!! we just decided to skip it. But here I am writing about it anyway. Because ScarJo's poor rep had to deny it, because apparently no one thought to ask themselves, "Hey, Scar and Sean have been together less than two months, if she's "pregnant" why is she "showing"? Maybe she's just gained a little weight and there's nothing to freak out about?"
Another day, another false baby alarm. Scarlett Johansson went jogging with beau Sean Penn near his Malibu, Calif. home on Sunday. And while fans have grown used to seeing the hot new couple (who've slowly gone public with their romance) out and about together, there was something new about Johansson, 26: a baby bump?!

Nuh-uh, her rep tells UsMagazine.com.

"Scarlett is not pregnant," the rep says in a statement.

What about that supposed "bump" that appears in the photos?

"She's outside running and it's simply the placement of her shirt that is misleading," the rep explains.

"She's been training for The Avengers for over four months and is in the best shape of her life."

Meanwhile, Johansson and Penn, 50, are stronger than ever. The Iron Man 2 actress took Penn as her date to Reese Witherspoon's recent nuptials — and they made out at a local bar afterwards.

And Penn has the support of at least one ex. "They're great together!" Sports Illustrated model Jessica White, who dated Penn in 2009 and 2010, said recently. "Sean is a really lovely man…[he] needs a good woman in his life."
[From Us Weekly]
Um, yeah. ScarJo is not in the best shape of her life. The girl gained a little weight, and it's fine and she still has a great body, but please don't blatantly lie to me and tell me she's in amazing shape.
Also – I'll buy that Scar is in a Penn dong haze, but I won't buy that she would A) Get knocked up by Sean or B) If she did get knocked up, that she would keep the baby.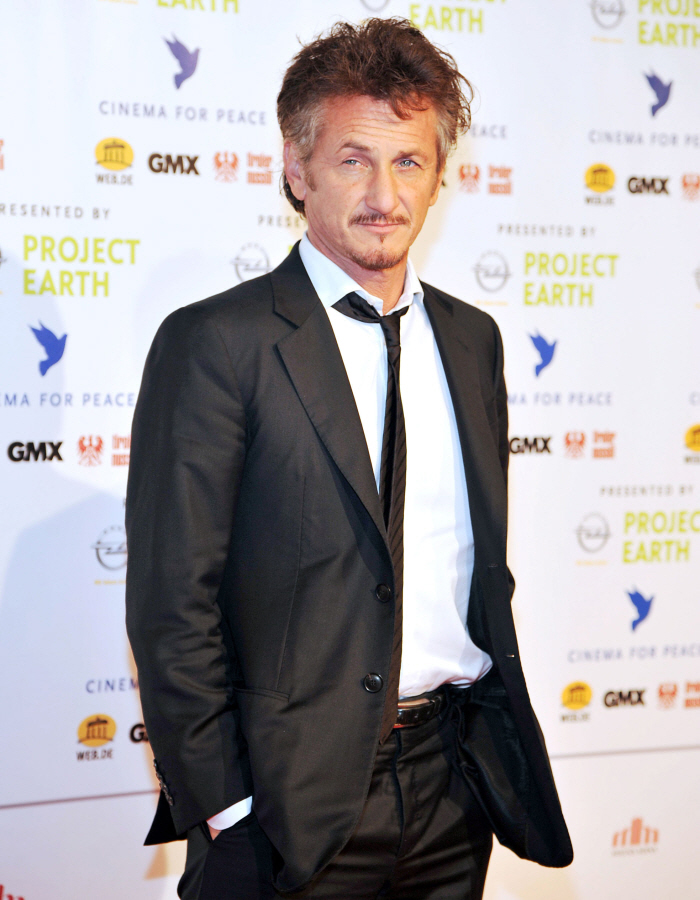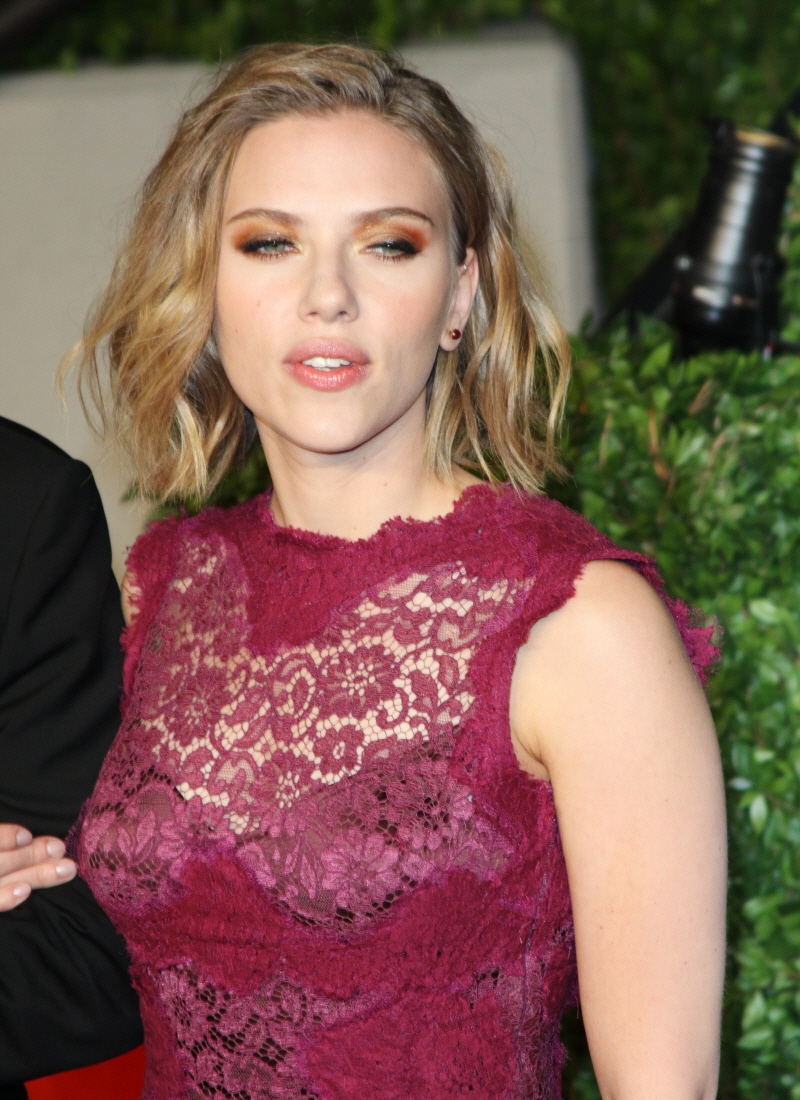 Photos courtesy of WENN.