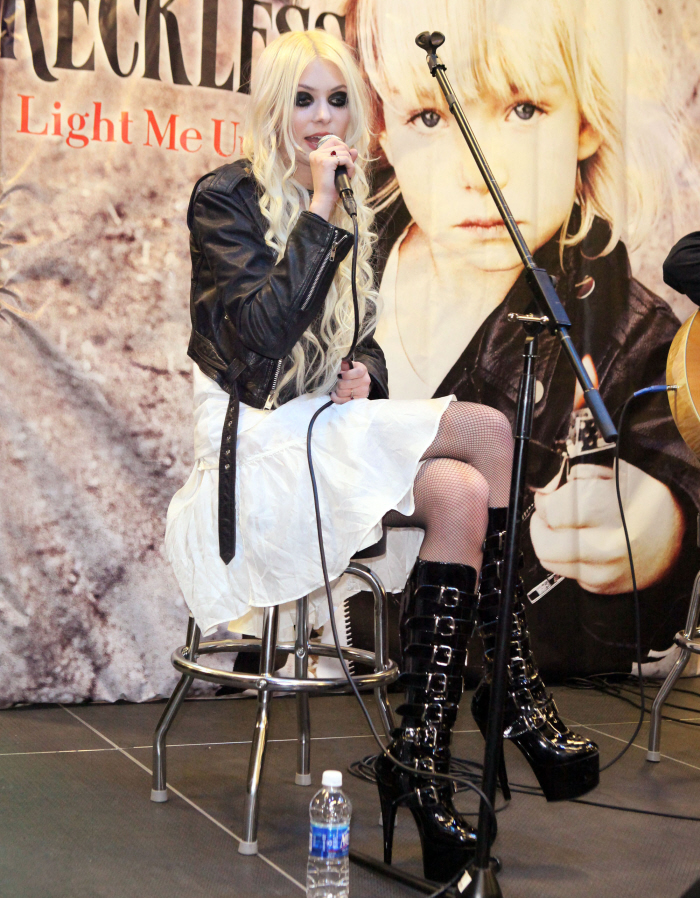 These are new photos of our beloved Raccoon McPantless at Best Buy yesterday. Raccoon was signing copies of Light Me Up, the album she and The Pretty Reckless have already been promoting and touring with for a while. I have to say, although the girl is wearing a mountain of raccoon makeup, her outfit borders on the appropriate. Like, the dress is pretty and white and it's a nice length and everything. Of course, Raccoon had to pair a pretty dress with fishnets, leather and crazy boots. That's just the way raccoons roll these days.
Anyway, yeah, the album JUST came out earlier this week. Surprisingly, people kind of like it and Raccoon is being accepted as a mainstream, pantless vocalist/songwriter with genuine talent. Entertainment Weekly gave the album a B-, and even Bedhead shamefully admits to listening to it. Ugh – I guess we're over making fun of her? NEVER.
Here's Raccoon singing live – the song is called "Just Tonight".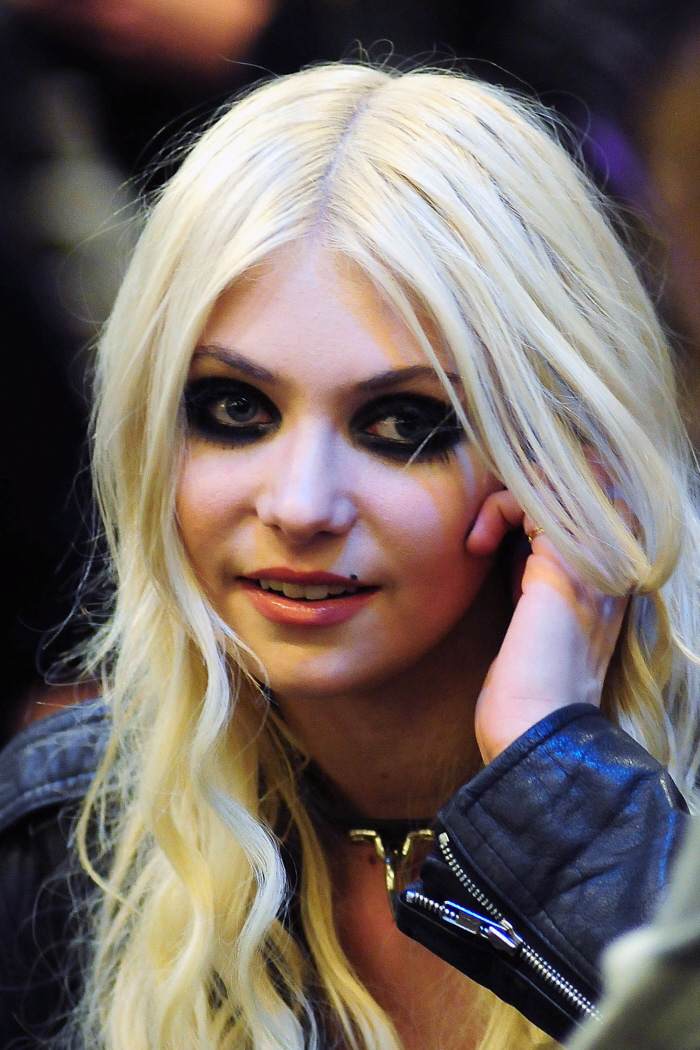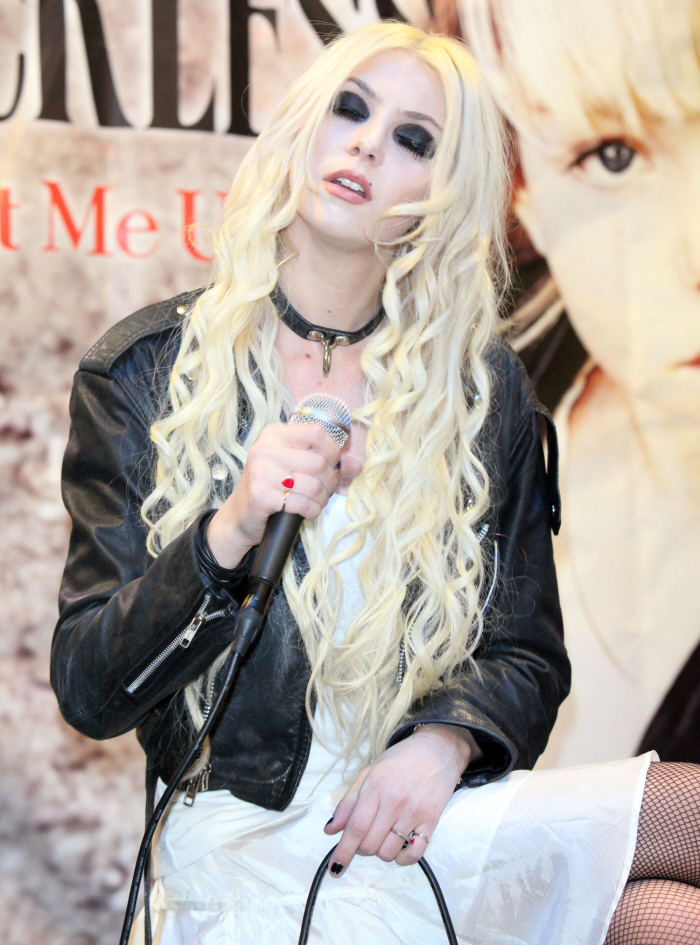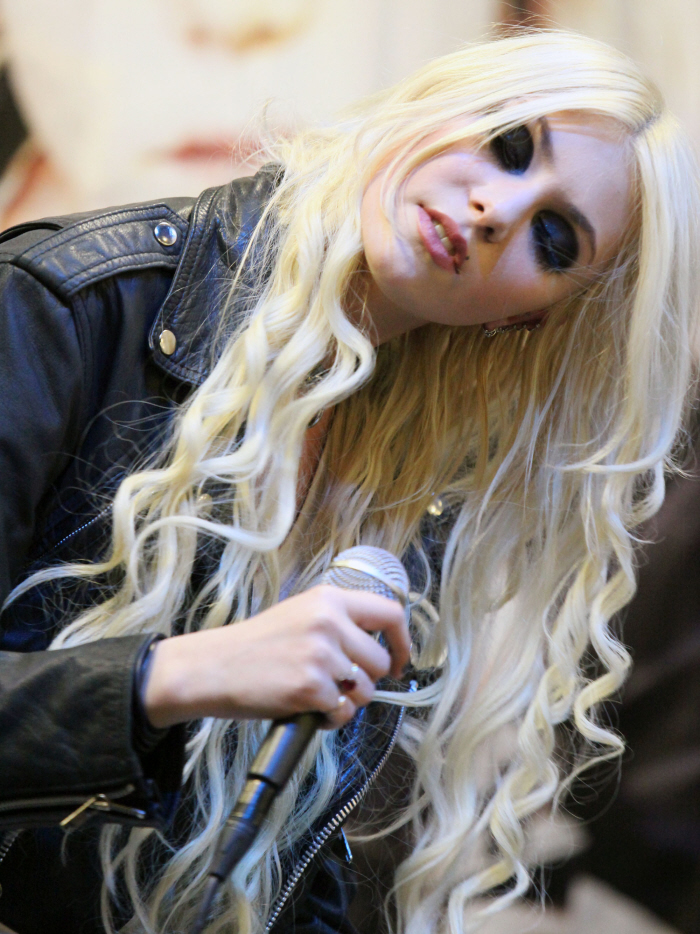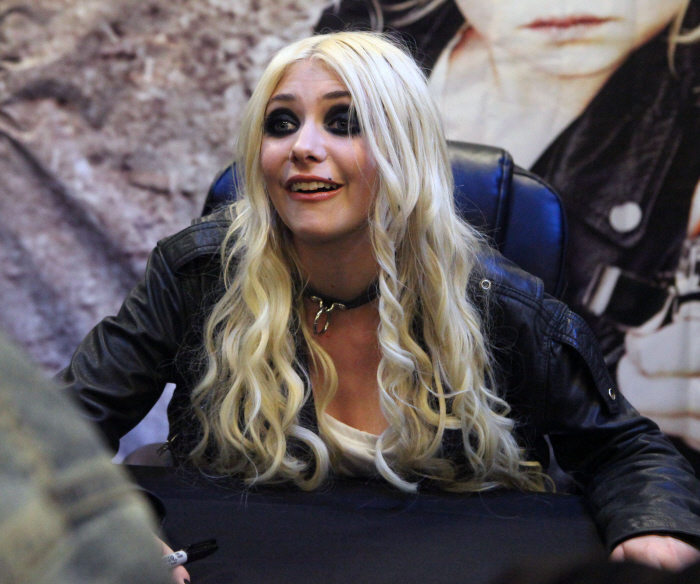 Photos courtesy of WENN.