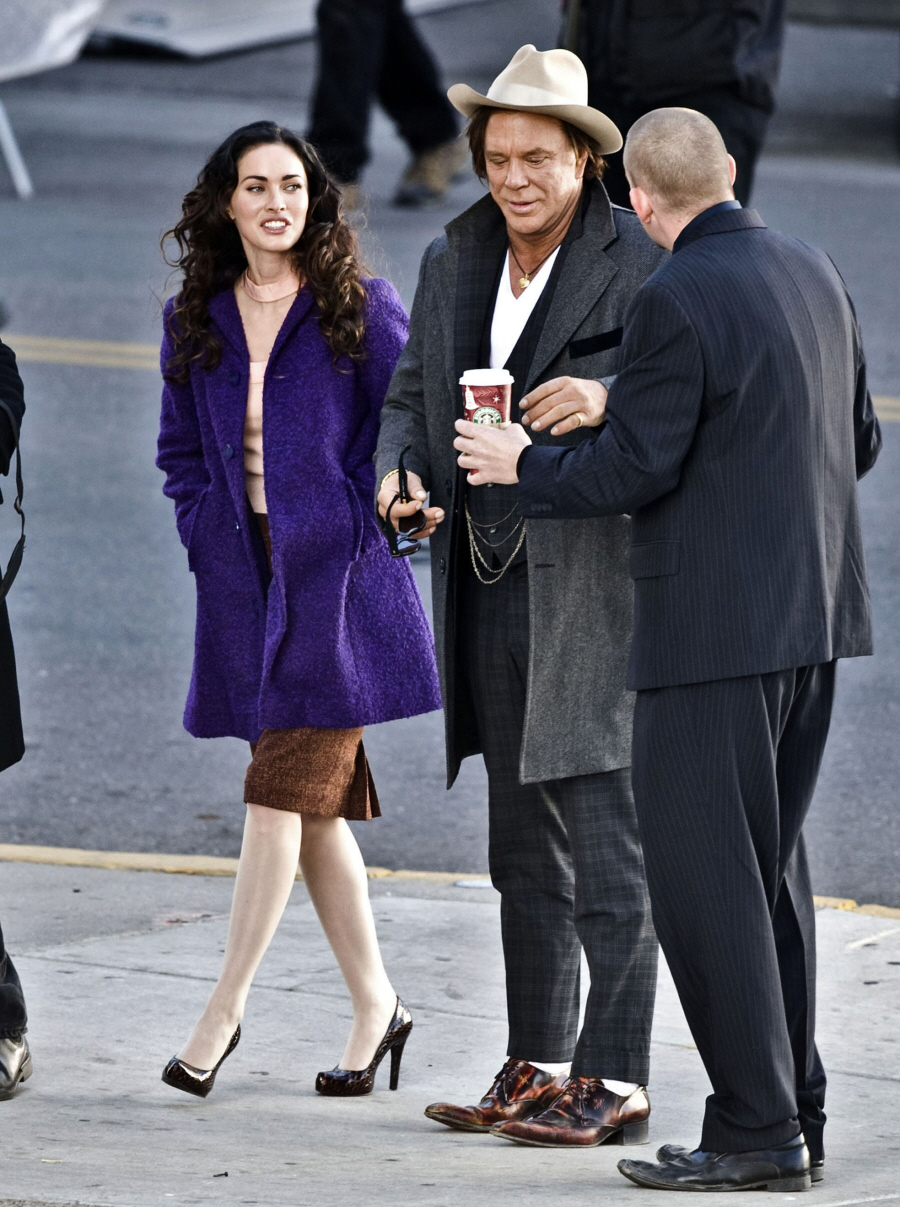 Last year, Mickey Rourke gave an interview is which he described Megan Fox as "a world class beauty" (it was her 2009 Face) and "probably the best actress" he's ever worked with. They had just completed filming on Passion Play, the film in which Mickey plays some kind of mangled sad man and Megan plays a hooker with angel wings and Bill Murray runs around yelling at people. It looks terrible, and the film is barely getting any kind of release, although there's some talk about "direct to DVD". Anyway, NY Mag's Vulture Column caught up with Mickey, and he sort-of/kind-of retracted his previous comments about Megan? The biscuit haze is wearing off, I suppose. Or Mickey just doesn't care, and he lies all the time.
When we spotted Mickey Rourke leaning against a wall at the after-party for a screening of Scream 4 at the Mondrian Soho's Mister H last night, we made a beeline for the man. Was he there because he loves horror movies? Or to support the night's celebrity headliner, 50 Cent, who he co-starred with in the unreleased 13? Nope, he wasn't there to do either. Rourke isn't a big fan of horror, and he's even less of a fan of 13, which he described as a "terrible" movie. Also "terrible" according to Rourke: Passion Play, his movie with Megan Fox, an actress he previously described as "the most talented" he'd ever worked with. Once you get Rourke talking candidly, he can't be stopped. Enjoy the brutal honesty.

Let's start with horror movies: You a fan?
Depends.

On what?
If there's nothing else to watch. I came here to see Harvey. I don't know nothing about the movie.

What about 50 Cent? He's hosting.
I haven't seen him.

You guys are in a movie together, right?
A really bad movie, yeah.

What?! Is it out?
No, it's so bad it can't get out.

Tell me why you made it.
For the money.

But you think the movie's bad.
Terrible.

Why?
You have to watch it.

What about your movie with Megan Fox and Bill Murray?
Terrible. Another terrible movie. But, you know, in your career and all the movies you make, you're going to make dozens of terrible ones.

You called Megan Fox, like, one of the best actresses of all time.
That I worked with [smirk].

That movie's getting limited release.
That's because it's not very good.

I know a good movie we can talk about: your rugby movie.
That'll be a great movie. We start shooting February.
[From Vulture]
Yeah. Sure. I mean, I know I have a lot to say about Megan Fox's constant stupidity in interviews, but on the other side, I'm kind of feeling bad for her. That's wrong, I know. As soon as she opens her mouth again, I'll be yelling at her. But for now, it must suck to realize that when Mickey Rourke handed out those lovely compliments about your talent, he was just talking out of his ass.
In case you missed it, here's the latest trailer for Passion Play. Why did this film even get made? Ugh.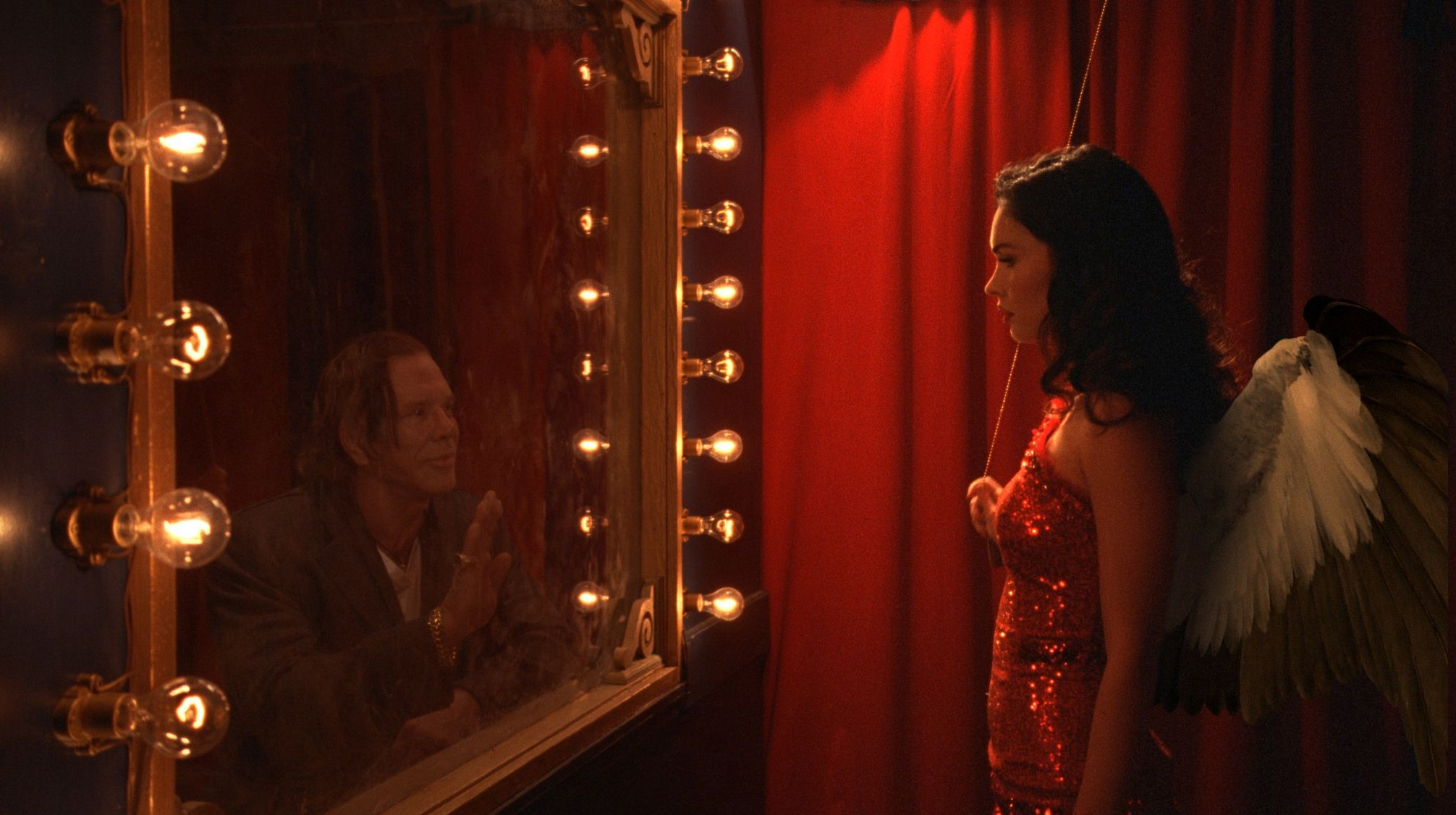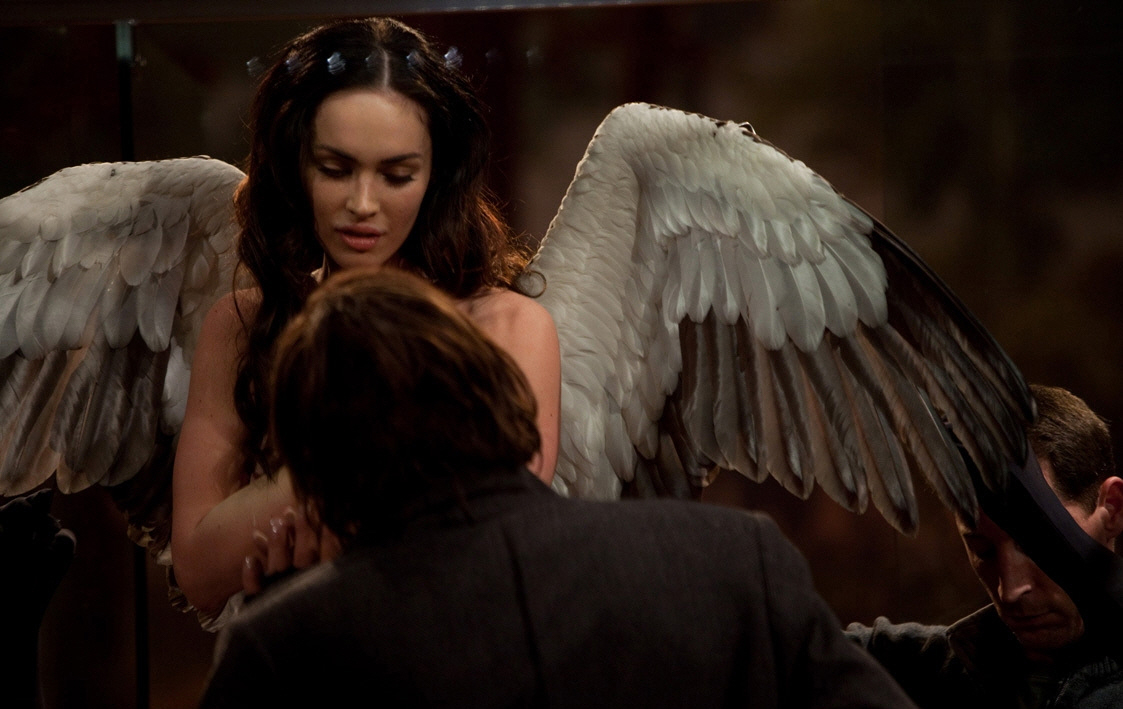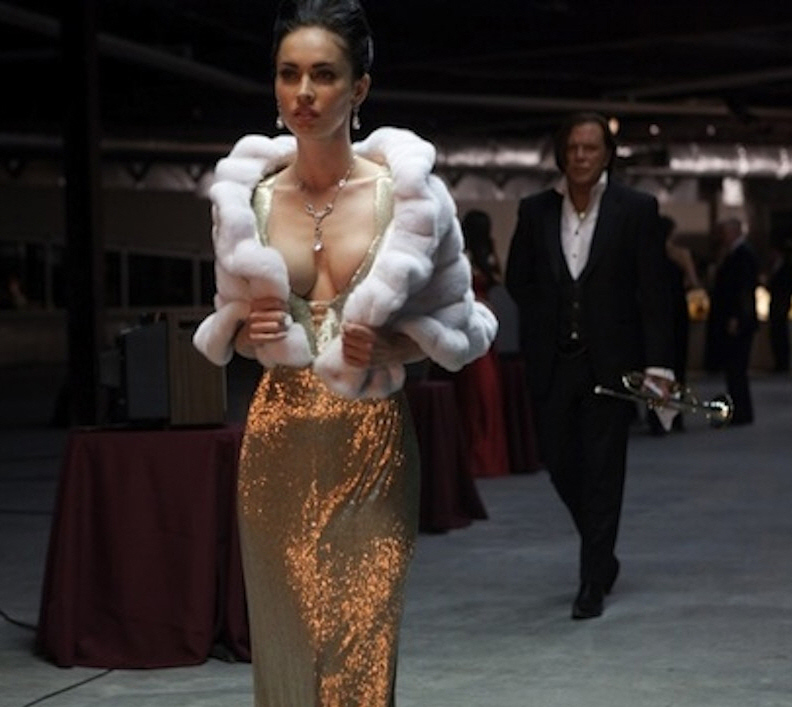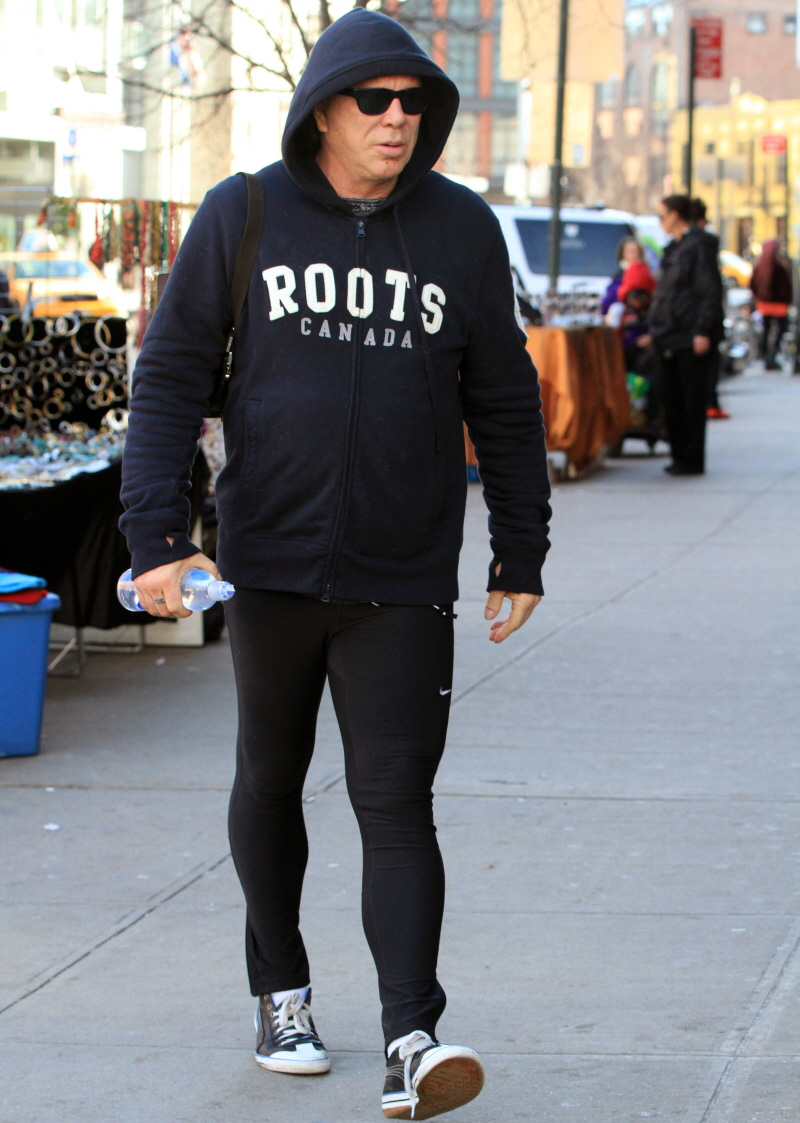 Photos courtesy of Bauer-Griffin, 'Passion Play' and Fame.